ASRock Video Card Sales Limited to APEC Region
---
---
---
Ron Perillo / 3 years ago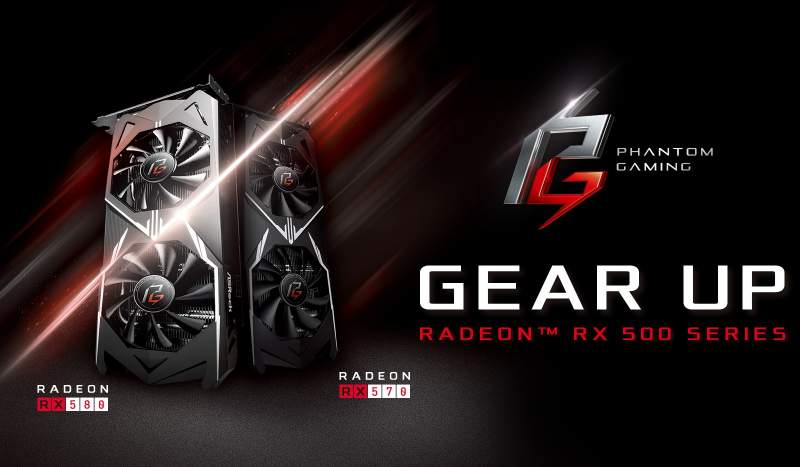 ASRock Video Card Sale Restrictions
Motherboard manufacturer ASRock initially revealed that they are entering the video card market last month. Under their new Phantom video card series, ASRock have begun listing RX 500-series graphics cards. However, according to the German side of Tom's Hardware,  these video cards are restricted from sale by AMD in certain markets. Specifically, markets outside the Asia-Pacific Economic Community (APEC) regions.
Normally, this kind of sales restriction is not unheard of. This is somewhat equivalent to NVIDIA with their relationship with Chinese brand Colorful restricting sale to Asian regions. However, it is hard to ignore that this is somewhat hypocritical following AMD's pronouncements about pledging for a "freedom of choice" in response to NVIDIA's GeForce Partner Program.
According to Tom's Hardware, this restricts the sale of these cards only to the following countries:
Australia
Brunei
Canada
Indonesia
Japan
South Korea
Malaysia
New Zealand
Philippines
Singapore
Thailand
United States
Mexico
Papua New Guinea
Chile
Peru
Russia
Vietnam
Interestingly, this excludes other large markets such as Taiwan and Hong Kong. Furthermore, the European market is completely excluded. ASRock and AMD have not commented as to why these restrictions are in place. Other than stating this is based on "the planning of mutual channel agreement". Additionally, ASRock states that their first priority is sale in Asia Pacific and Latin American markets first.
Why Are There Regional Restrictions In Place?
There are various possible reasons why there are restrictions on the region. For one, AMD will probably alienate their long time partners if a new partner just comes along and gets to encroach on their territory. So a little bit of politicking is necessary.
Also, the supply of AMD GPUs available is an ongoing concern. Especially when it is highly sought after by crypto-miners. So the limited supply in combination with ASRock being a new partner could be two key reasons for this decision.