ASRock X399 and X299 Motherboard Models Confirmed via FTP Listing
---
---
---
Ben Jones / 5 years ago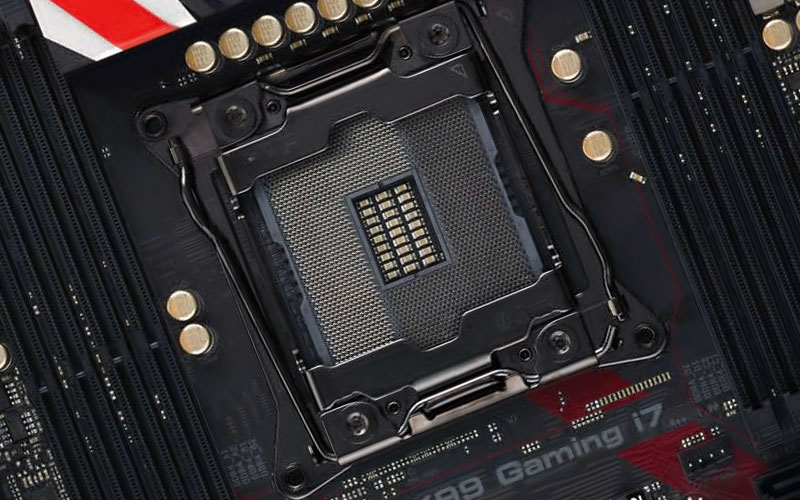 Confirmation of X299 and X399 motherboards just leaked out via ASRock's FTP listing for a setup file. This setup file is in plain text and used by the driver disc to install files to a system. This also means it can be read quite easily if opened in notepad and can reveal some surprising information. For example, this FTP link via ASRock Europe leads to the ASRock Fatal1ty X399 motherboard which has not been revealed yet.
While the directory listing is not available to the public and only visible to those with valid credentials from ASRock, their European FTP allows for direct access to files if going directly to it. By doing this, users can dig up information on just by guessing the directory and following the pattern of the structure. So by guessing that there will be a Fatal1ty X399 motherboard coming for example, users can type the name of the product and guess the directory then add 'setup.txt' which is the filename that the setup CD uses. Following the link for example: ftp://europe.asrock.com/setup/Config/A-A/Fatal1ty%20X399/Fatal1ty%20X399-00.01/Setup.txt.
Inside this text file, we can see information like this:
[ASRInfo]
CDLBL=Fatal1ty X399-00.01
Model="X399 Professional Gaming"
CDSetupVer=v3.0.33.1
ProductSeries=Motherboard
Series=Fatal1ty
That part is boring and not really juicy. Sure we get the name of the product, but if you go deep enough, you can see what features this board has, for example:
[Item_158]
Title=Aquantia 10GbE LAN Driver
Description=Install Aquantia 10GbE LAN Driver
Tab=1
InstallCmd=Drivers\LAN\Aquantia\(v1.40.042)\Aquantia_AQtion_x86_Win_ver1.40.042.0.msi
SilentCmd=Drivers\LAN\Aquantia\(v1.40.042)\Aquantia_AQtion_x86_Win_ver1.40.042.0.msi%%/quiet /norestart
Model="X399 Professional Gaming"
OSVersion=Win7,Win8,Win8.1,Win10
Type=Driver
Now we have confirmation that this motherboard is going to have 10-Gigabit LAN controllers!
What about other ASRock X399 and X299 Motherboards?
Only the Fatal1ty X399 is the only one confirmed so far via ASRock but since X299 motherboards are closer to release, there are a lot more entries with those chipsets. VideoCardz.com was tipped to four more X299 models:
Fatal1ty Professional Gaming i9
Fatal1ty Professional Gaming i7
Gaming K6
Taichi
They also confirm two more upcoming Ryzen motherboards from ASRock as well:
X370 Gaming-ITX/ac
AB350 Gaming-ITX/ac
It is also interesting how AMD named their chipset series to basically one-up Intel. Even their B350 chipset going against the B250 chipset, and now the X399 against the X299. To the layman, this makes it seem like AMD's products are from a newer generation. It is quite a brilliant and bold marketing move actually. It would be interesting to see how the performance compares once they both come out. Luckily, we don't have to wait that long anymore.