ASRock's DeskMini Is The World's Smallest Upgradable System
---
---
---
Bohs Hansen / 7 years ago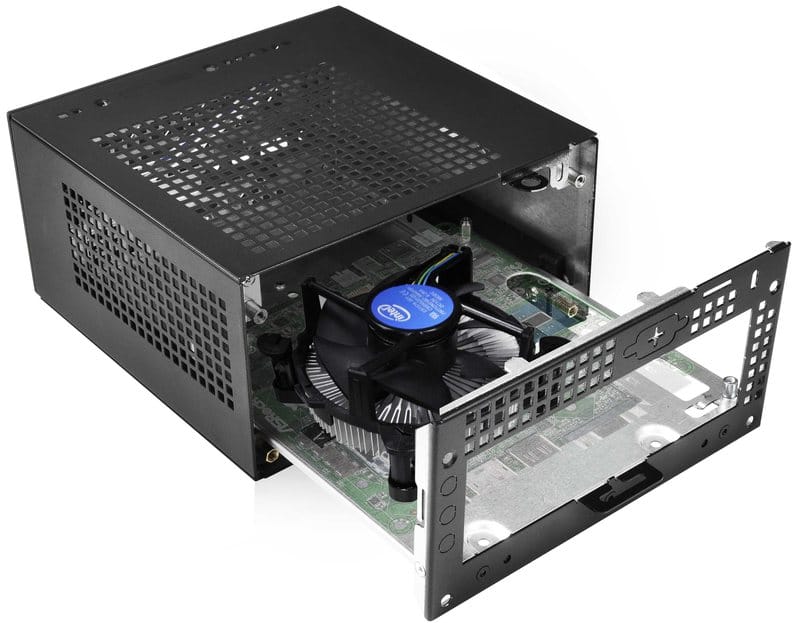 Small and compact systems are not really anything new, we have had them for years. However, what is new, is the ability to upgrade all parts of these small systems the same way that you can do with your desktop system. ASRock has worked closely with Intel and the newest take on the motherboard form factors and as the result come up with the world's smallest computer with a CPU socket system.
The newly displayed ASRock DeskMini system allows for the otherwise unknown feature in this segment, to upgrade your CPU. That is thanks to the motherboard used having a default CPU socket. Not only can you add the CPU of your choice to this system, within compatibility ratings, you can even fit the standard Intel stock cooler into it as well as two 2.5-inch drives. As you already might have guessed, the whole thing is based on the Mini Socket Technology Extended for factor, or Mini-STX, that adds the flexibility to support Intel LGA 1151 socket-based Intel processors in the mini PC segment.
"We are excited to be working with ASRock as an ecosystem partner on innovative products", said Steve R. Peterson, Client Marketing and Enabling Director at Intel Corp. "The Mini Socket Technology Extended (Mini-STX) form factor adds the flexibility to support Intel LGA 1151 socket-based Intel® processors in the mini PC segment. Ultimately, the Mini-STX component stack provides valuable config ability options for the channel, by extending the DT tower building block model into some of the smallest mini PCs available today."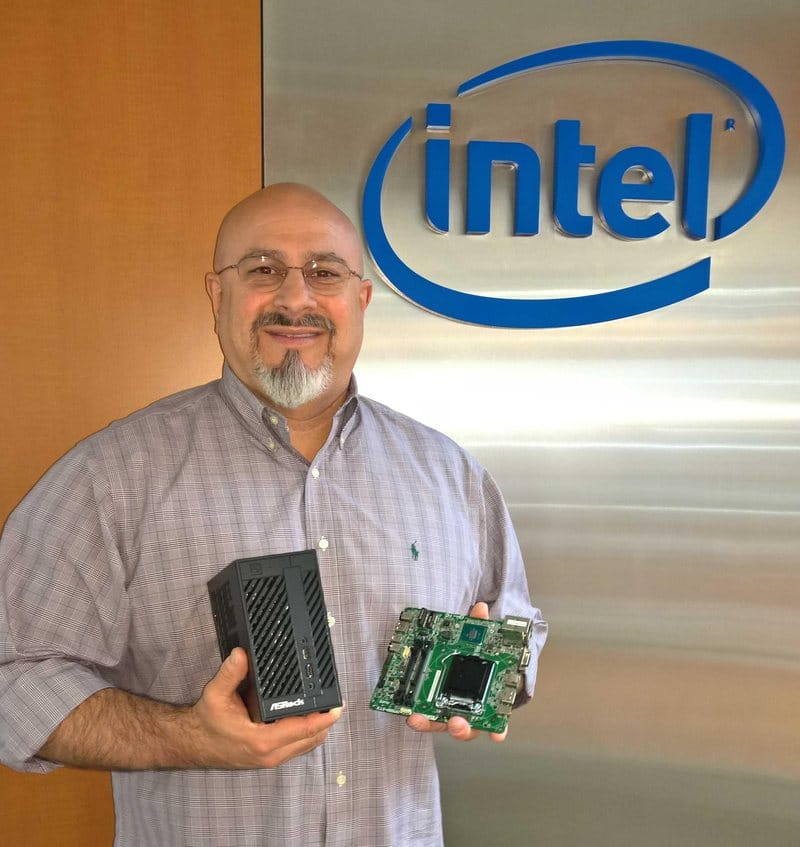 This new type of systems could hit a real sweet spot between the normal desktop PC and the current mini PCs such as NUCs. They bring the power efficiency and small size along while they keep the ability to use normal CPUs, upgrade them, and use default coolers too. The only thing that lacks a little bit is the ability to add a dedicated graphics card, but then again, that's only really needed for gaming. Office and media work, up to and including 4K output, is no problem for the current generation of Skylake LGA 1151 CPUs.
The released benchmark results, although not many, also show how superior the desktop versions are compared to the mobile version, having an i3-6100 beat an i7-6500U processor.