Assassin's Creed Asks for Minimum GTX 680 or HD 7970
---
---
---
Chris Smith / 7 years ago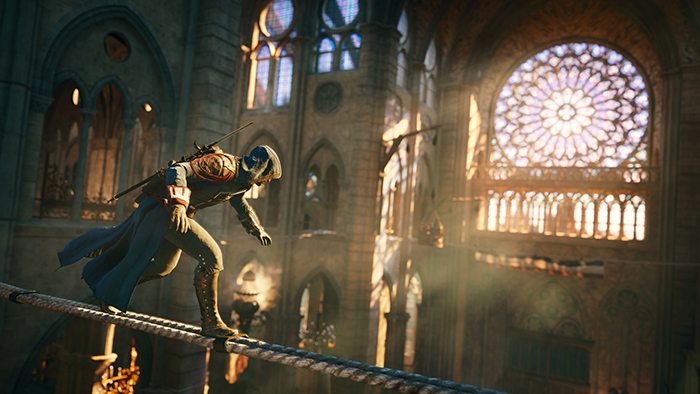 Ubisoft has been in the headlines a bit recently, unfortunately not for the positive side of things. We've firstly covered how their developers believe that 60FPS "looks weird" and then pinning the blame on Microsoft saying that 30 FPS gaming is being pressured to be transferred over to PC's by the console manufacturers.
In the latest of gaming news, Assassin's Creed: Unity technical requirements have been released. The image above, said to be locked at 900p and 30 FPS, shows the graphical prowess of the game on release. Interested in giving it a crack? Unity will require you (at a minimum) to be running a GTX 680 or HD 7970 graphics card coupled with at least a Core i7-2500K or and AMD FX-8350. The stats you're looking at aren't a figment of your imagination – they're actually from Ubisoft's official blog which also mentions a minimum 6GB of RAM is needed.
Here's hoping that the full PC game release won't require a $2,000 computer to run at a measly 30 FPS. In what can be only described as outage from PC gaming scene, we're all waiting with bated breath to see what Ubisoft will deliver next.
For the full technical specs, take a look below.