Astro A50 Multi-Format Wireless Gaming Headset Review
---
---
---
Peter Donnell / 10 years ago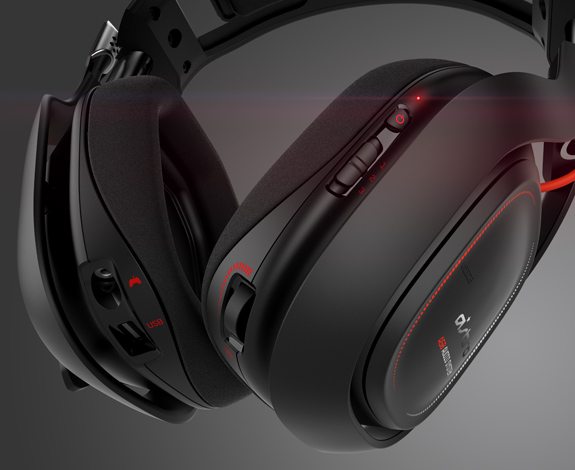 Today we have some gaming royalty in the eTeknix office, the Astro a50 wireless gaming headset. Ever since we reviewed the Astro A40 headset a while back I've been dying to get my hands on the high end wireless edition. The Astro A40 simply blew me away with its incredible sound reproduction, build quality and comfort, so naturally I wanted to see what Astro could do with an even more ambitious and expensive headset!
The A50 is remarkably well equipped, featuring plenty of high end features that set it apart from the competition, as you can see from the spec sheet below there's everything from a long life Li-Ion battery, 5.8 Ghz wireless tech, powerful drivers and more. Of course this kind of capability comes at a price and I'm sorry to say that the price is a staggering £250. This puts it out of the reach of your average gamer and into enthusiast territory, so while that may be a lot of money for a peripheral, the real question is "is it worth it?"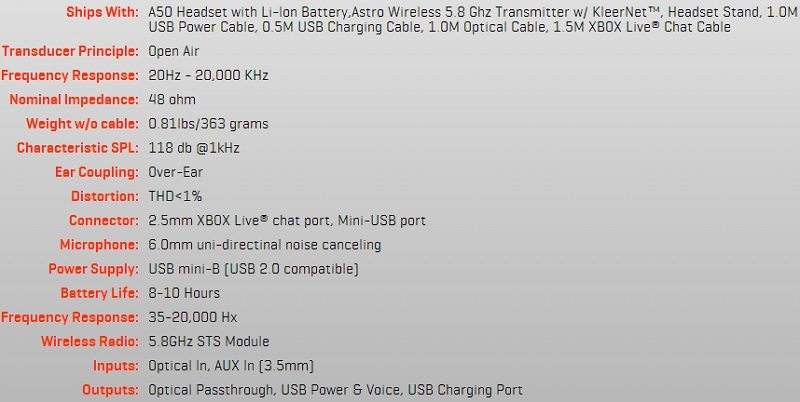 Due to the high price were going to be looking for nothing short of perfection, sure there are more expensive dedicated solutions on the market but this is still the upper price range for general gaming hardware, falling nicely in line with the highest price offerings from brands such as Turtle Beach. We'll be looking for faultless performance, build quality and functionality and if they're at least as good as the Astro A40 headset was, then we'll be off to a great start, so lets get right into the action and see what this headset has to offer.
The A50 Wireless come in a really nicely designed box with a slip cover, on the front we see that it features Wireless technology as well as support for Xbox, PS3 and PC.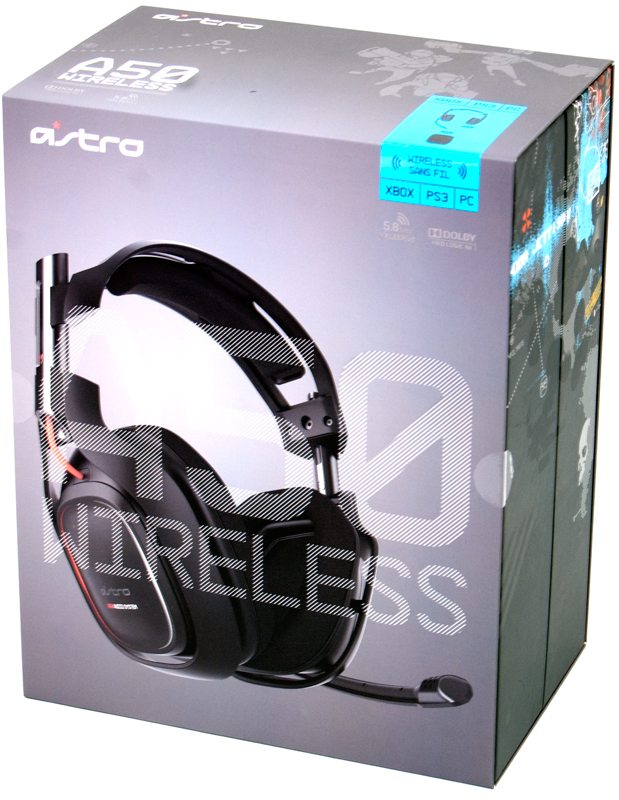 Around the back of the box we have a nice breakdown of some of the major features of the headset, such as the built in controls, wireless receiver, boom microphone etc.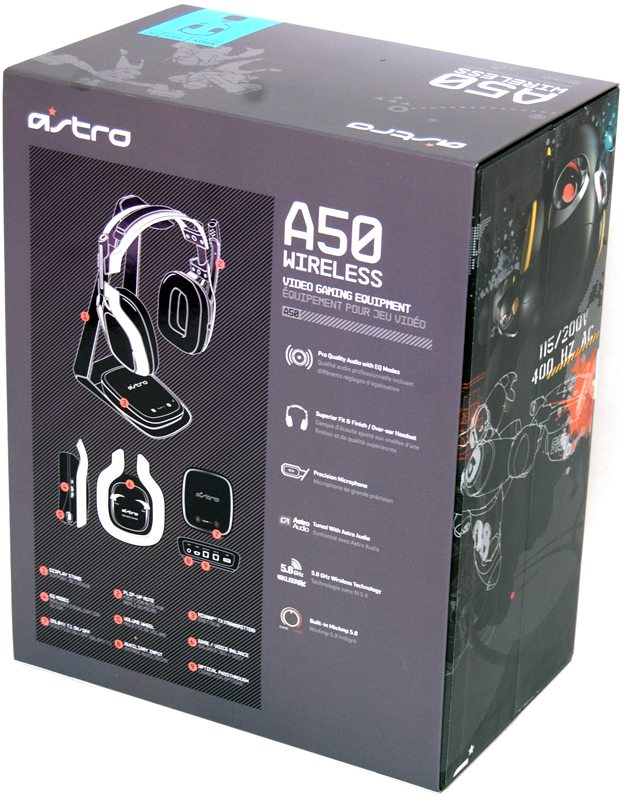 Behind the slip cover we see more funky designs, lots of digital artwork and graffiti.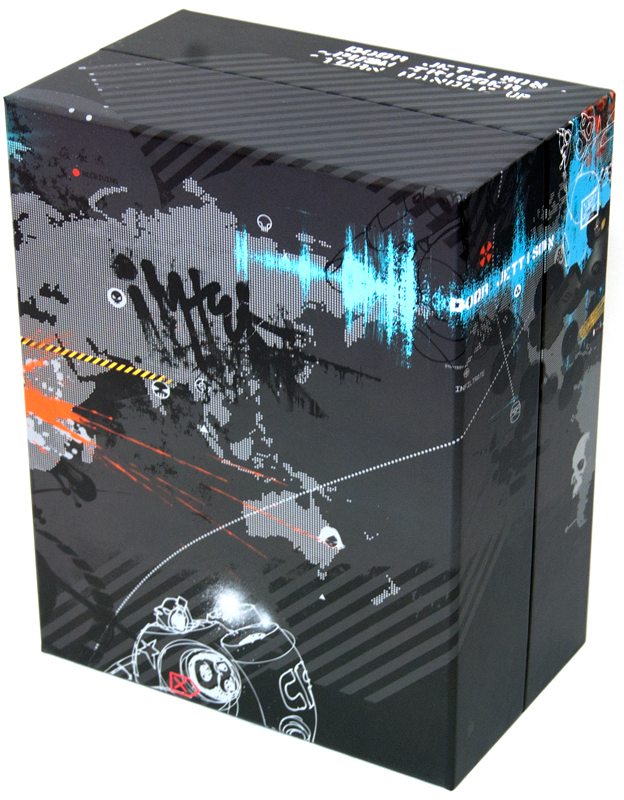 The box opens out in the middle, with the headset mounted on a clear plastic mould and the wireless receiver in the centre, first impressions are good and just opening the box feels a little special, lots of care and attention has been taken to get the presentation right.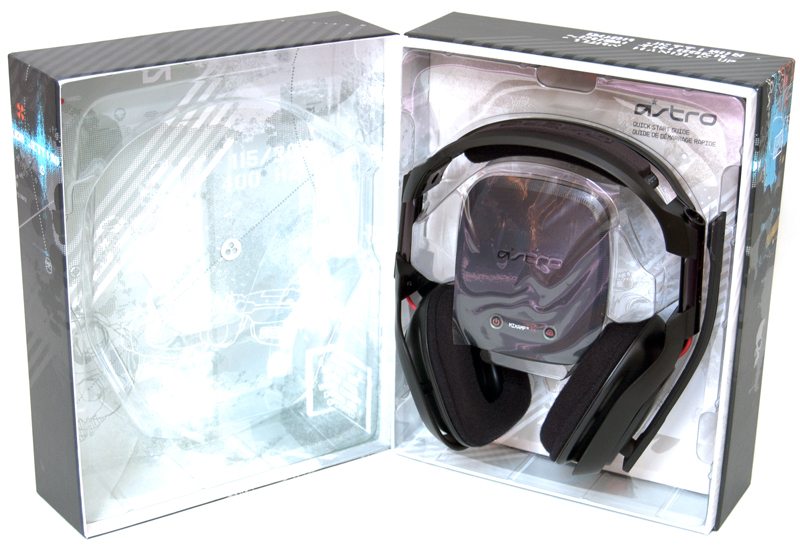 Lifting out the headset we find another compartment that houses the extra components.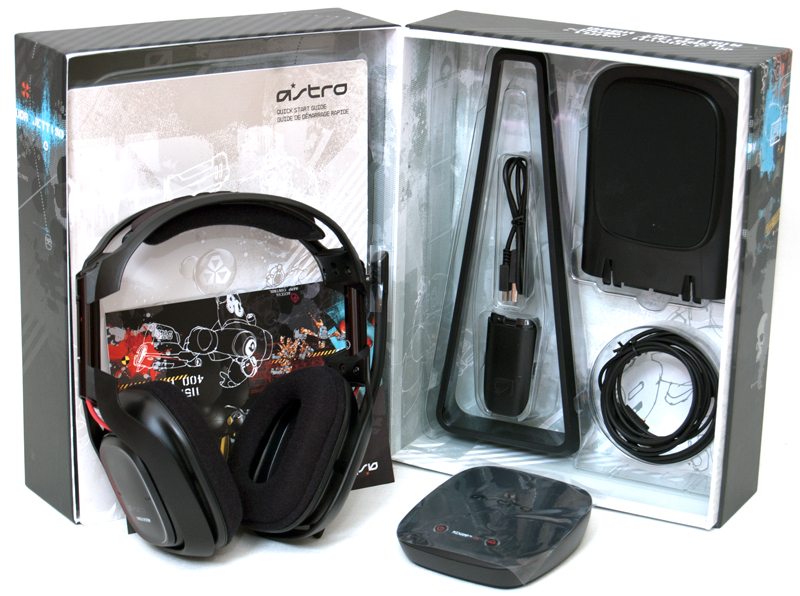 Aside from the headset we found three bits of plastic that can be clipped together to make a fancy stand (well see that later), the Wireless receiver, two USB cables, a 3m optical cable (Toslink) and an Xbox 360 controller chat cable. All cables feel of really nice quality, with good coatings and high quality connections.