Astro A40 Multi Format Gaming Headset Review
---
---
---
Peter Donnell / 10 years ago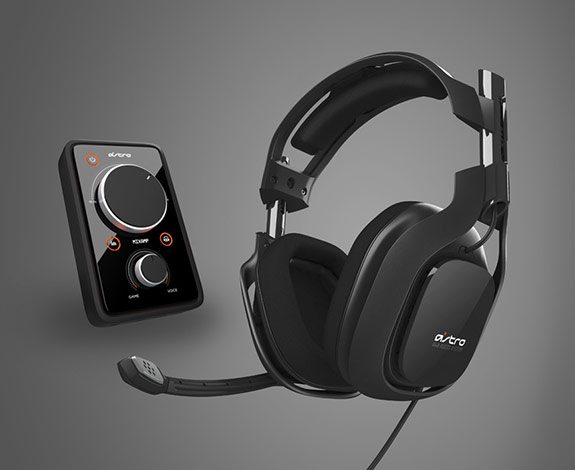 This week I've been testing out something a little bit special, the very cool A40 multi format gaming headset from Astro. The brand might not leap out at you and I too hadn't heard of them until earlier this year. So who are Astro gaming and what have they been doing?
Astro Gaming makes high-end pro gaming equipment, the sort of products you will see targeted at pro gamers, eSports and hardcore enthusiasts who simply want the best of the best to help them enjoy doing what they do best, play computer games. Astro Studios are already a well established design powerhouse and Astro Gaming was spawned as a separate company using private funding and a passion for gaming. Essentially they took talented designers, enthusiast gamers and a pile of money and threw them all into a room, the Astro Gaming brand was created and from what I've seen of their product range, they're doing some incredible work.
"Our company lives at the epicenter of technology, lifestyle and design" claims Astro founder, Brett Lovelady. "For years we've been involved in the design of many forms of consumer electronics, particularly in the video gaming arena. And now that video gaming has become a leading form of entertainment, with "gaming lifestyle" quickly taking root, we decided to leverage our experience and give people an authentic gaming brand to rally around at the heart of this culture. Our products are specifically designed for the underserved hardcore gaming professionals and core gaming enthusiasts. Our overarching commitment is to improve the sport of video gaming."
In short, Astro are confident in their brand and even more so around the A40, which is highly regarded by fans and Astro themselves to be one of their greatest products, but with price tag of around $199.99 / £199.99 and all this talk about pro gaming and more, I am literally expecting nothing less than perfection from this headset today, nothing else will satisfy me for a headset that costs nearly £200.
The A40 sports an impressive specification list and with 7.1 Dolby Surround Sound, multi platform support, game to voice balancing, EQ modes, multiple connectivity options and even line-out for live streaming your audio. So lets move along and take a closer look at what the Astro has to offer.
First thing that really stands out is the packaging, a sizeable and fairly heavy presentation box with a nicely designed slip cover. The box features a really nice picture of both the headset and the controller.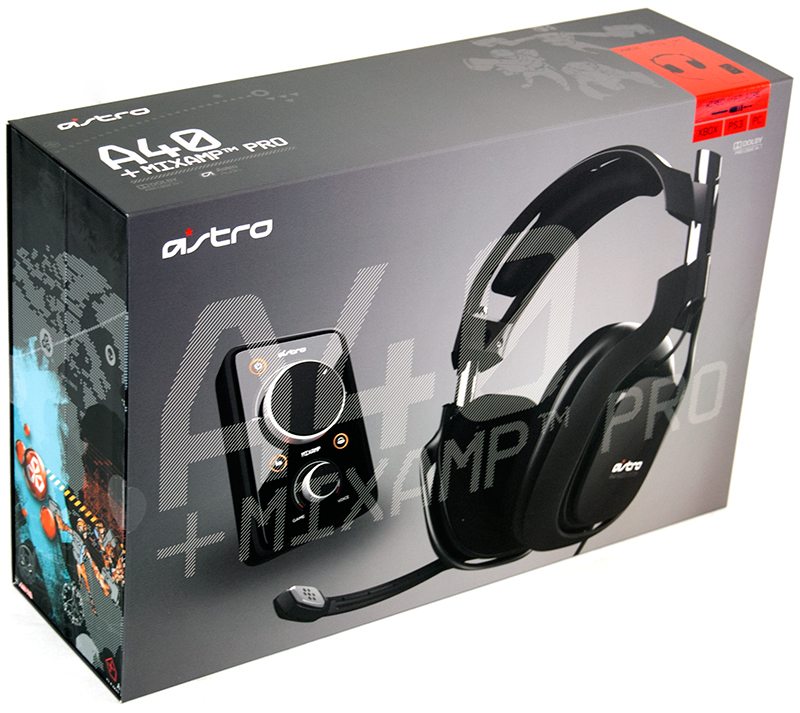 Around the back is a little breakdown of some of the other features, such as surround sound, optical cable connection, detachable microphone and the ability to daisy chain multiple Astro headset.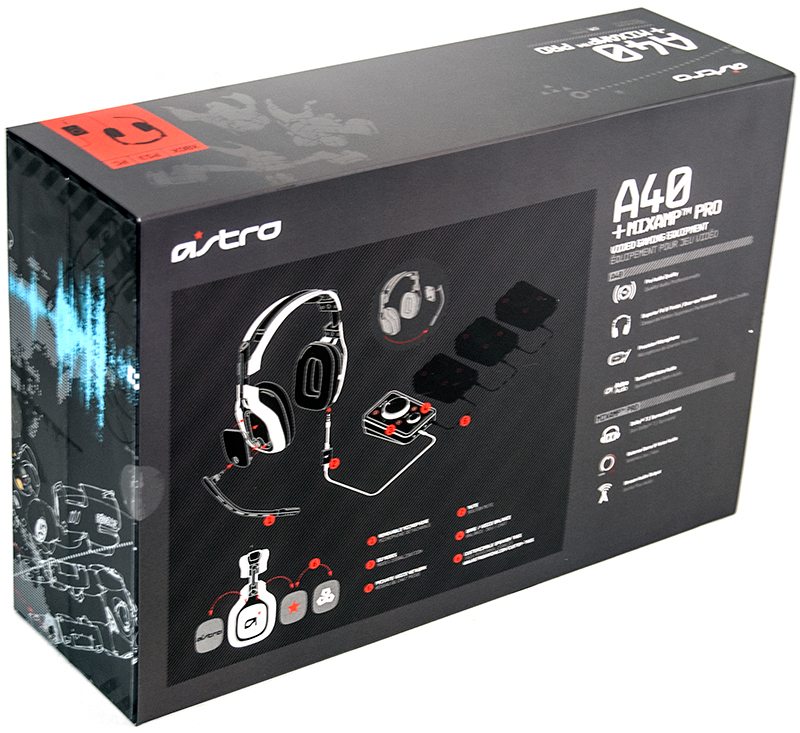 The box folds out to display the headset, the controller and on the right we have a box stuffed full of components and cables.

Somehow I don't think that connectivity is going to be an issue for the Astro A40, but given that it supports two consoles and PC's, it needs to come with plenty of cables. From left to right we have USB, 3.5mm splitter, Xbox headset cable, boom mic, 3.5mm to 3.5mm cable, 4pin 3.5mm to 3.5mm with in-line mic, and at the top right we also has a Toslink optical cable.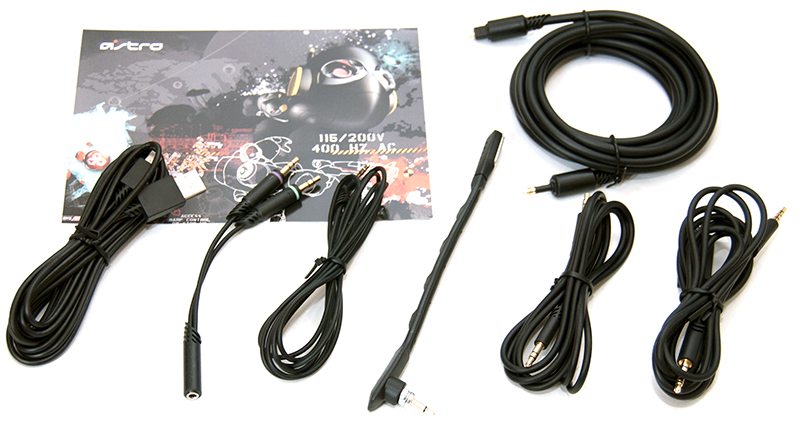 The controller is really nicely finished and I for one wouldn't mind having this on my desktop. A large control wheel at the top for volume and a smaller control wheel for the Game/Voice channel mixer take up the main features. But you'll also find a power button, EQ pre-set and surround sound on/off toggle. There are four ports at the front, two for daisy chaining the A40 to other A40 headsets, one for the headphones and a line out to hook up your Xbox 360 controller for Xbox chat.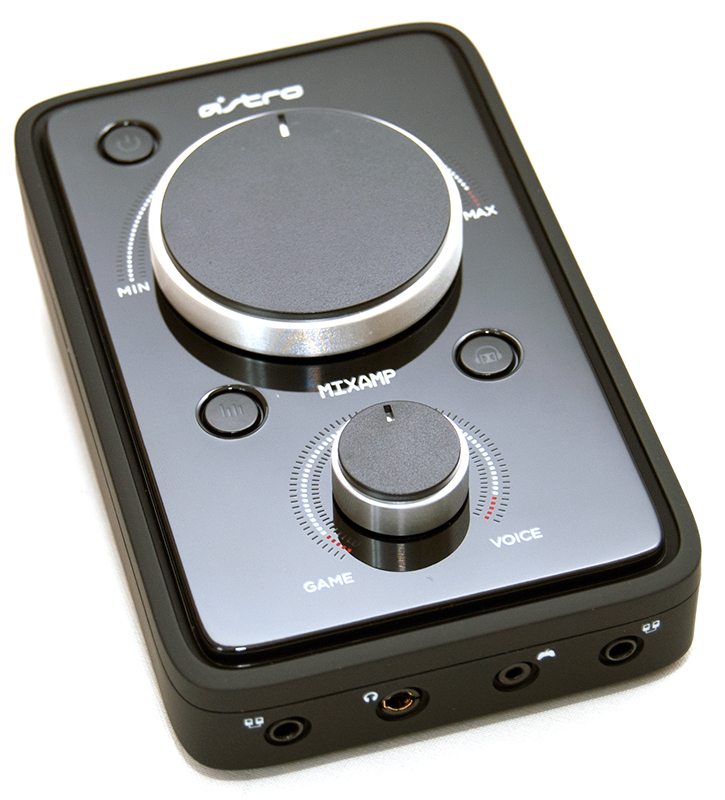 The controller feels heavy and this helps it stay firmly on your desk, it's also got a high quality soft touch rubber coating around the outside that looks great against the glossy finish top panel. The back of the device features four more ports (bringing the total to 8) and these are optical line in, mp3 line in (or AUX line in) stream line out and USB in.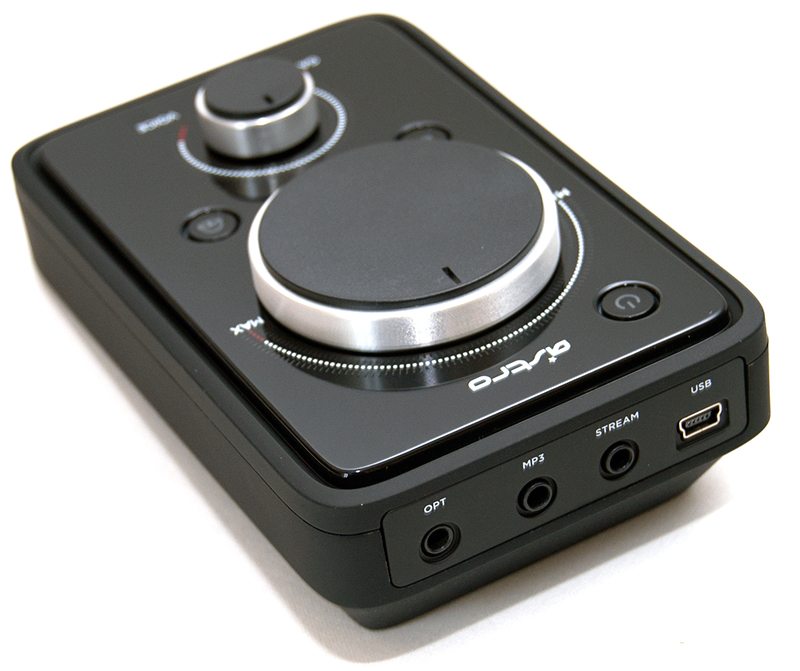 The headset is really nicely designed, with plenty of sleek curves and straight edges giving a very stylish look to the set. The headband is expandable thanks to two sliding arms on the left and right side that look more like a hydraulic system than anything else and it's a nice change from the usual slide and click clips that you see on most headsets / headphones. The boom mic is attached to the left earphone here but since the covers can be removed from the headset you can in fact swap it around and have the microphone on the other side, which is a nice feature.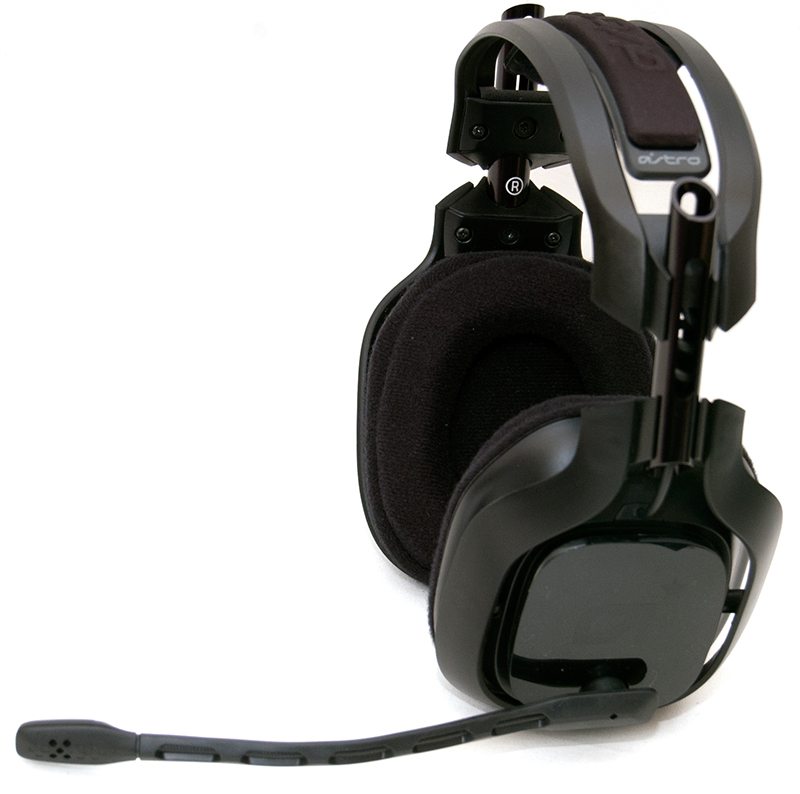 There is a small 3.5mm jack plug on the underside of the left earphone for hooking the headset up to the mixer / control unit.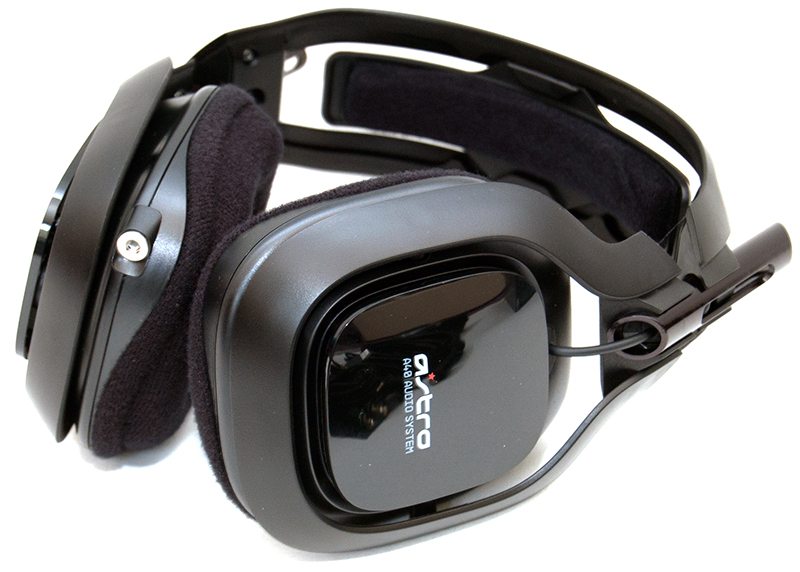 One of the cooler features, as simple as it may be, is the headband, which is suspended between two strong support bars and the central bar moves around, this helps keep a really comfortable, but close fit on your head and ample padding here also adds even more comfort.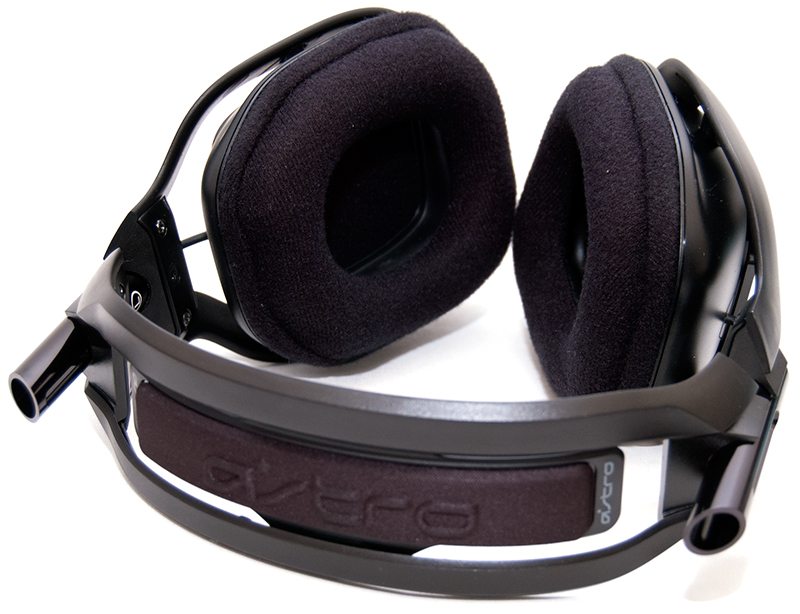 Here you can better see the height adjusters, which use friction rather than notches to lock into place, but they're definitely robust and offer plenty of support.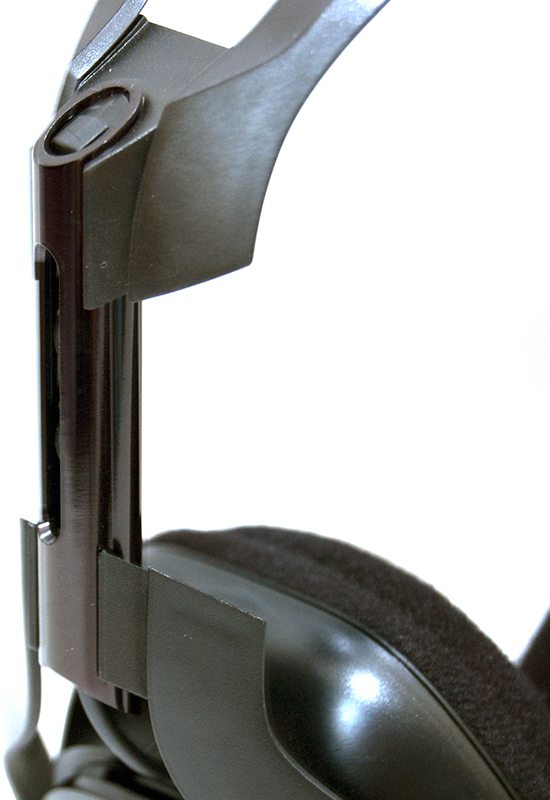 The ear cups are finished in a super soft padding and fabric, even the covers for the drivers feature a light bit of padding, overall the ear cups feel soft as a kitten and should stay super comfortable after long gaming sessions.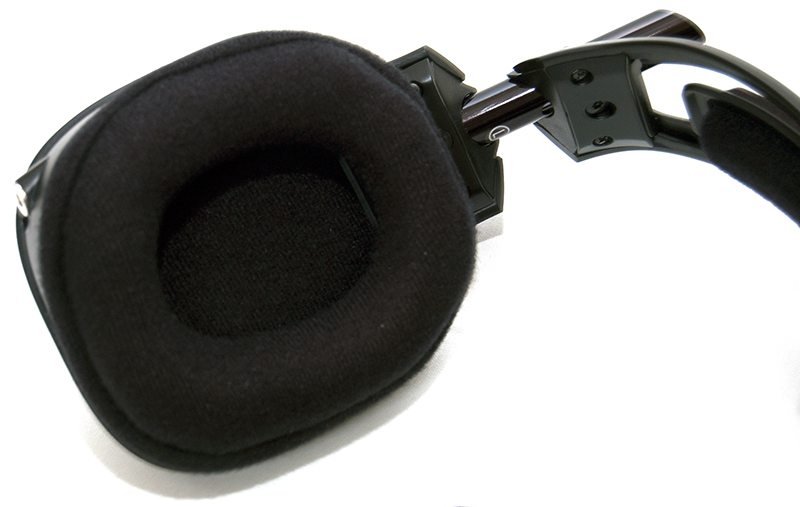 The back of each ear cup features a magnetic cover that features the Astro logo.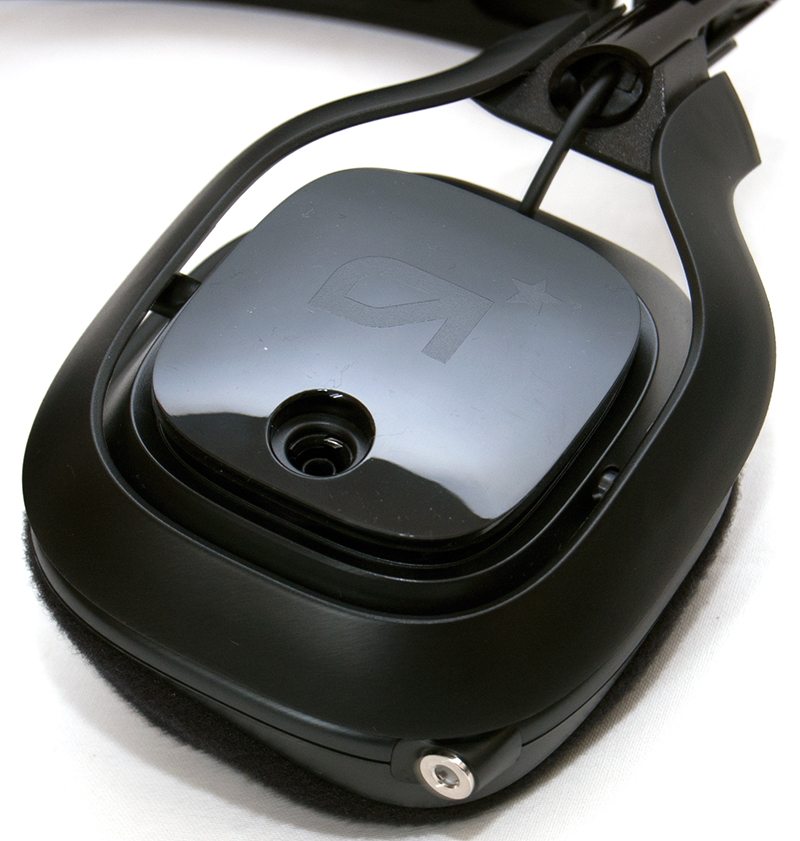 There can be taken off and replaced with custom covers and its a great way to add a little personalization to the set, personally I think the headset looks cool even with the covers removed.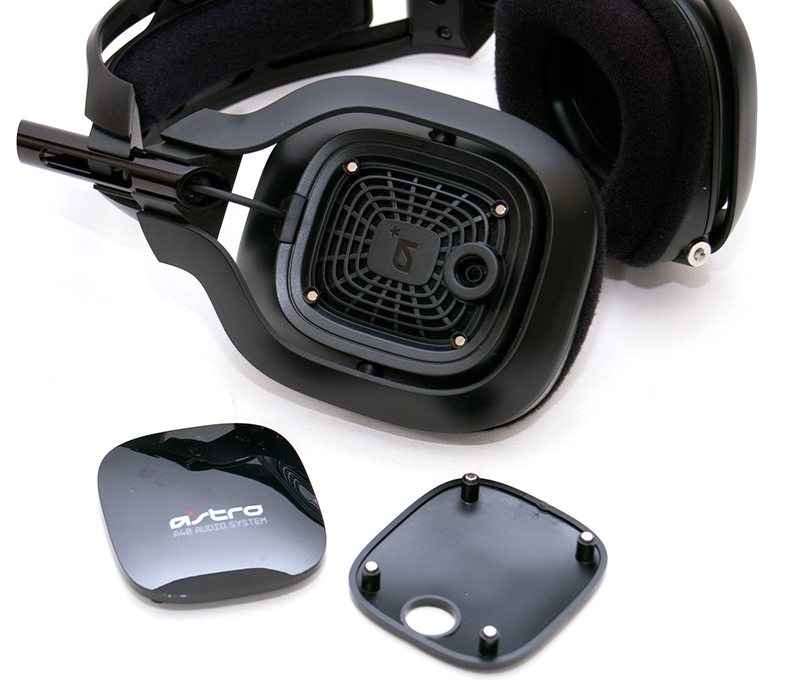 Setup & Installation
Adding the headset to my PC was incredibly easy, just hook up the USB cable, plug the headset into the base unit and I was up and running in less than one minute! Software can be downloaded from the Astro site, but all this does is patch the headset to fix any old bugs or issues, this process took about 30 seconds and the software was only 4.5mb, so overall I'm very impressed with PC setup.
The Xbox and PlayStation were easy too, assuming of course you have the correct connection points. I opted for a mixture of Optical and HDMI as this is the most practical method for my setup. The only difference is you need the USB cable for the PlayStation 3 and the controller to base unit cable for the Xbox 360, but again, setup was setup easy and straightforward. The only thing to keep in mind is that this is designed for pro gaming, a setup where your typically sat near your console or computer, not 20ft away with your feet up on the couch, so the cables are not typically very long on the A40.
General Audio Performance
I put the Astro through its paces on my PC first, picking out a selection of high quality FLAC audio files from my favourite albums and it didn't seem to matter what I threw at the drivers on this set, I couldn't find anything I didn't love about the tone. The bass, mid ranges and high all feel independent and the set offers some incredible distance and depth to the sound scape that was well suited to heavy rock music. The lower death metal growls of bands like Bloodbath came through without distortion and the classical folk music high notes of Blackmores Night were blissful. Most importantly for me however are the mid tones, something often ignored on many gaming headsets in favour of heavy bass and screaming high tones, there is a warmth to the sound that just screams quality and it's perfect for those who really love classic rock / prog rock.
Gaming Audio Performance
Games like Battlefield 3 tend to push the EQ way above normal, favouring heavily distorted bass tones that rattle your teeth, high notes of bullets ripping past you and very little in between and this often causes a lot of headsets to sound muddy and distorted, especially at higher volumes. That isn't the case here however and you'll go plenty deaf before you find distortion becomes an issue here. Even in the real thick of things you can still pick out the finer details of the sound scape and more impressive than anything else, you can still hold a conversation with your team mates, almost as if there are a second set of headphones giving you clear audio for voice chat over the carnage filled audio of the gameplay. There is of course a dial to alter the mix between game and voice chat, perfect for when you really need to ignore your friends, or block out the action.
PlayStation gaming audio sounded fantastic, as too did the voice chat but the headset really came into its own on the Xbox and this is likely due to the fact we have cross-game chat and voice chat is one of the A40's strong points and both the microphones gave a loud and clear reading on all gaming formats.
Final Thoughts
Overall the A40 are nothing short of one of the finest headset on the market, although juding by the price tag, marketing and feature set, I think Astro already know this. The headset isn't new either, it's been on the market for a good while and has already proven its self immensely popular with the well-funded end of eSports and enthusiast gaming scene, it would likely be even more popular if it wasn't such an expensive set, but when it comes to high-end equipment, you have to expect to pay a premium for quality.
Build quality on this set is really nice too and while it does still have some plastic moulding on it, it should survive a few knocks and bumps if your travel around a lot. It does come with a decent packaging box that double as a protective hardware though and while it's a little big and heavy to chuck in a backpack, at least it will keep the headset safe and sound to a certain extent.
Design is best in class too and I'll be damned if this isn't one of the best looking headsets on the market. Sure style is a subjective quality and there are plenty of great looking headsets on the market, but when you look for one that suits your style preference, the build quality and performance don't always match up, in my opinion the A40 has all three.
The finally and most important feature of the A40's however isn't their sound, it isn't the build quality and it's certainly not their price either, its how comfortable they are. The headset sits on your head with so much grace and it's got the biggest adjustment range I've ever seen on a headset too, ideal for those with tiny heads (or very high ears?!), or those with a big bobble head like myself, either way it's headband is extremely comfortable and the lust padding on the ear cups is as soft as earmuffs.
It may not be cheap, but there is no doubt that this is one of the best headsets on the market and it's going up against some tough competition in this price range too, but while you can spend £200 on a headset from few rival brands that may match the performance, you'll have a hard time finding one that is anywhere near as comfortable, let alone one that works on three major platforms.