ASUS Bios Update – Intel Raptor Lake Support for 600-Series Motherboards
---
---
---
Mike Sanders / 1 year ago

With the upcoming release of Intel's 13th-gen Raptor Lake desktop processors, given that they would be sharing the same LGA1700 socket as the current-gen Alder Lake designs, it did seem almost certain, if not guaranteed, that compatibility for existing 600-series motherboards would be offered. – Following an official announcement from ASUS, however, it seems that despite Rocket Lake not yet expected to appear for a couple more months yet, they are ready for the launch with a new BIOS update already offering support for pretty much all of their major 600-series motherboard models!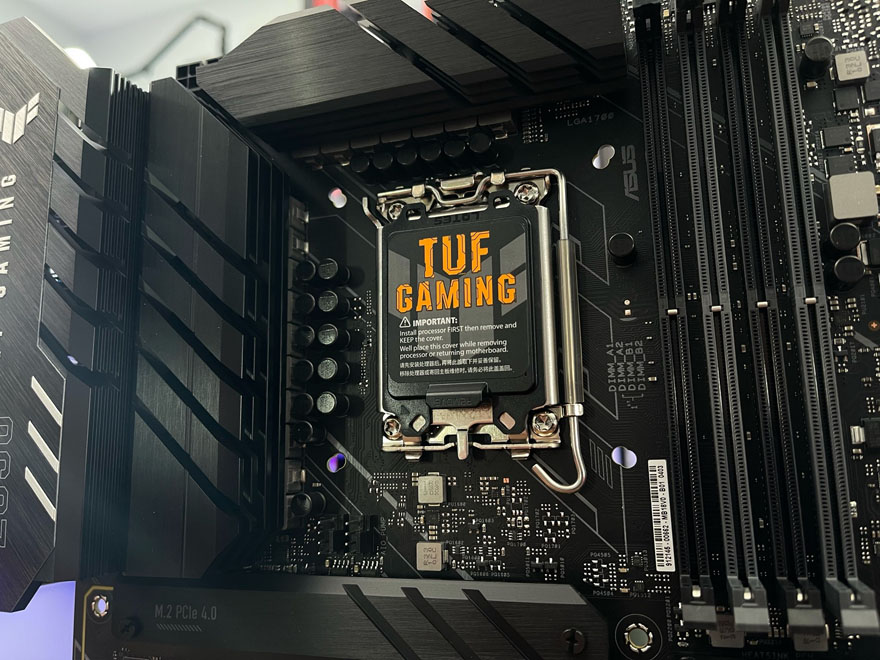 ASUS Confirm Raptor Lake Support for 600-Series Motherboards
As part of the official press release, ASUS has said:
"ASUS today announced BIOS support and updates readying a range of motherboards for a new wave of Intel CPUs. ASUS provides convenient tools to update the BIOS — BIOS Flashback and EZ Flash. The design of BIOS Flashback allows users to update the BIOS without entering the BIOS screen, and the EZ Flash 3 program allows them to easily update the BIOS version without entering the Windows operating system. ASUS 600-series motherboards will receive support for these new CPUs according to the chart below."
Where Can I Learn More?
It would appear that this new '1601' BIOS version is available to both download and apply right now. Yes, admittedly, it might seem a little premature given that Raptor Lake isn't expected to arrive for another 8-12 weeks, but if you would like to check it out and maybe get it ready in preparation, you can visit the official ASUS BIOS support website via the link here!
What do you think? Are you looking forward to the release of Intel's new Raptor Lake processors? If so, do you intend to use an existing 600-series motherboard or transition to the new 700-series? – Let us know in the comments!