ASUS Confirms 6500XT MSRP of €334! (So Much For $199)
---
---
---
Mike Sanders / 7 months ago

Earlier this week, as part of their CES 2022 product launches, AMD confirmed the upcoming release of their Radeon RX 6500 XT graphics card. Citing an official MSRP of $199, while this certainly sounded very promising for what could potentially be the new 1080p gaming budget champion, I think it would be fair to say that more than a few of us had our doubts that it would actually hit the market for anything close to that price. – And in something that sadly confirms that theory, following a report via Videocardz, ASUS has confirmed that it's Radeon RX 6500 XT custom GPUs will have an MSRP of €299 and €334.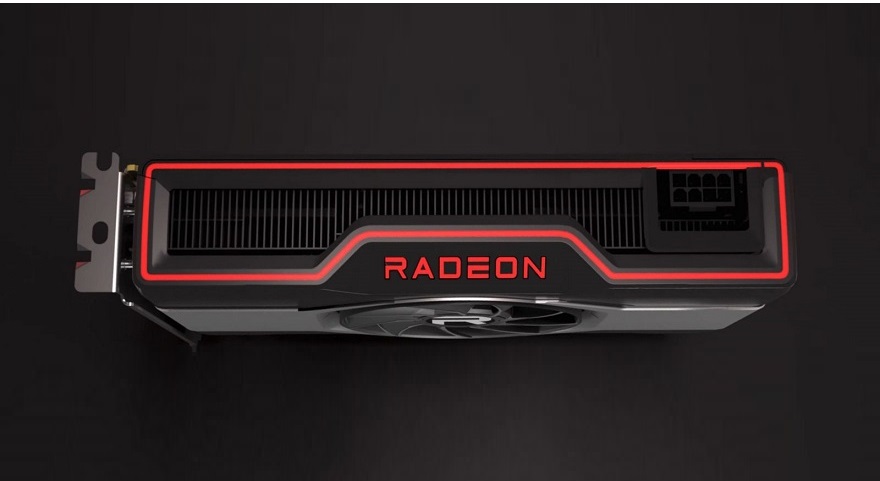 ASUS Confirms 6500 XT €334 and €299 MSRPs
In fairness to ASUS, the news isn't entirely surprising. Additionally, any anger and disappointment surrounding this fairly huge disparity between the MSRP's should probably be more leveled towards AMD. – While $199 certainly sounded fantastic when it was revealed, given that AMD isn't making their own reference designs, the only graphics cards that could cost this much, the chances of a third-party AIB GPU actually hitting the market for this value, right off the bat, always seemed incredibly unlikely.
With this now representing the second source citing a retail price of around €300, therefore, it does seem that, rather than $199, this is what we really should expect the 6500 XT to cost.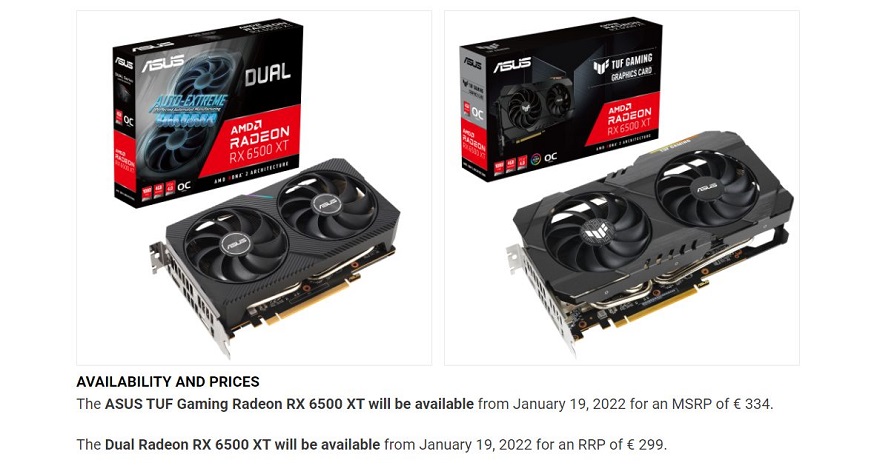 What Do We Think?
As we have said before, while €300 certainly isn't as fantastic as the $199 AMD originally stated, given the current climate and overall GPU shortages, this still isn't as terrible as it could have been. Admittedly though, the true price and value will not be known until we see just how well supplied this GPU is, and more so, how it actually performs in gaming. Yes, AMD did tease some encouraging benchmark figures, but they should always be taken with a grain of salt.
For the moment though, if you do have your eye on an AMD Radeon RX 6500 XT, regardless of the brand, it does appear that it's probably going to cost you around 50% more than you might've initially hoped.
What do you think? – Let us know in the comments!