ASUS Confirms Serious Maximus Z690 Hero Motherboard Design Flaw
---
---
---
Mike Sanders / 7 months ago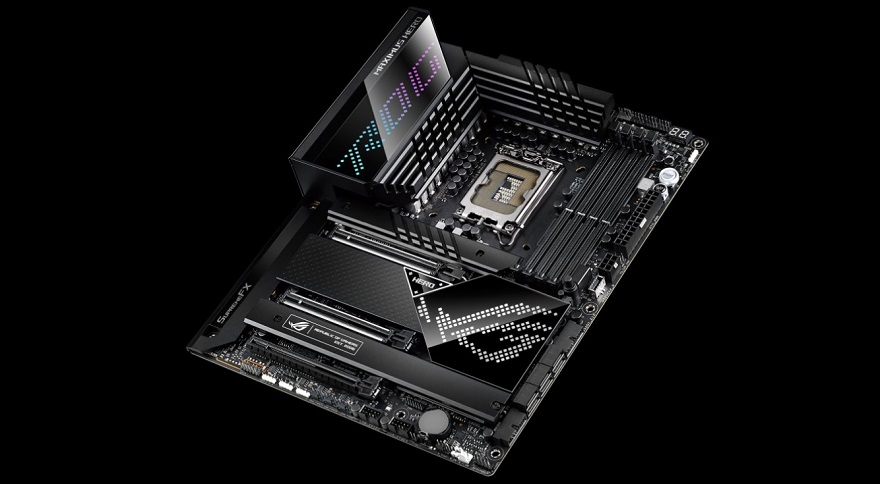 The ASUS ROG MAXIMUS Z690 HERO arguably represents one of the most premium motherboard models that Intel Alder Lake-S consumers can currently buy. In terms of features and specifications, it is, even among the exceptionally strong competition offered on the Z690 platform, undoubtedly a market-leading design. Immediately prior to Christmas, however, user reports began to emerge surrounding a, potentially, very serious issue with this particular motherboard model.
A growing number of user reports (initially stemming from user 'maximumrog57') found that the ASUS ROG MAXIMUS Z690 HERO would start to display an apparent memory error code (53) and would eventually fail to POST at all. – Things were taken to an alarming level, however, when pictures appeared online seemingly showing that a section of the motherboard immediately adjoining the RAM modules, for lack of a more tactful word, had fried themselves!
With more users joining in citing similar issues, it seemed pretty clear that this was not only a serious problem but one that wasn't merely an isolated issue. – Is this something to be worried about though? Well, following a new blog post direct from ASUS, the issue has not only been officially confirmed, but it would appear that the ROG MAXIMUS Z690 HERO is basically on the verge of a full-blown recall notice.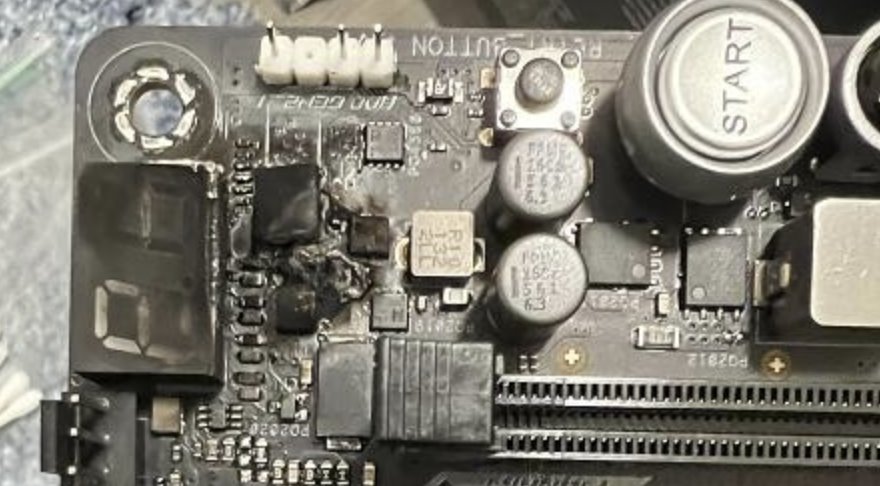 ASUS ROG MAXIMUS Z690 HERO – Recall Imminant?
In confirming the issue with the motherboard, ASUS has issued the following statement:
To our valued ASUS Customers,

ASUS is committed to producing the highest quality products and we take every incident report from our valued customers very seriously. We have recently received incident reports regarding the ROG Maximus Z690 Hero motherboard. In our ongoing investigation, we have preliminarily identified a potential reversed memory capacitor issue in the production process from one of the production lines that may cause debug error code 53, no post, or motherboard components damage. The issue potentially affects units manufactured in 2021 with the part number 90MB18E0-MVAAY0 and serial number starting with MA, MB, or MC.

You can identify your part number by referring to the product packaging [Pictured Below]:

As of December 28, 2021, there have been a few incidents reported in North America. Going forward, we are continuing our thorough inspection with our suppliers and customers to identify all possible affected ROG Maximus Z690 Hero motherboards in the market and will be working with relevant government agencies on a replacement program.

Thank you so much to everyone for your patience and support while we are working through the replacement program.
What Should I Do?
We should note that in so far as we can tell with the announcement, while ASUS has confirmed that the issue is potentially present in a number of their ROG MAXIMUS Z690 HERO motherboard, this is not yet a full-blown recall notification. Although this does seem exceptionally likely to happen in the very near future, as per their comments above, at the time of writing ASUS is still investigating the issue.
It does seem exceptionally likely, however, that if you have purchased one of these motherboards under the associated batch number, you can almost certainly request a replacement which, judging by the images being posted online, definitely seems to be the smart move.
If you do, therefore, want to learn more, you can contact ASUS customer service via the link here!
What do you think? – Let us know in the comments!