Asus Echelon Forest Multi-Platform Gaming Headset Review
---
---
---
Peter Donnell / 8 years ago
Introduction
---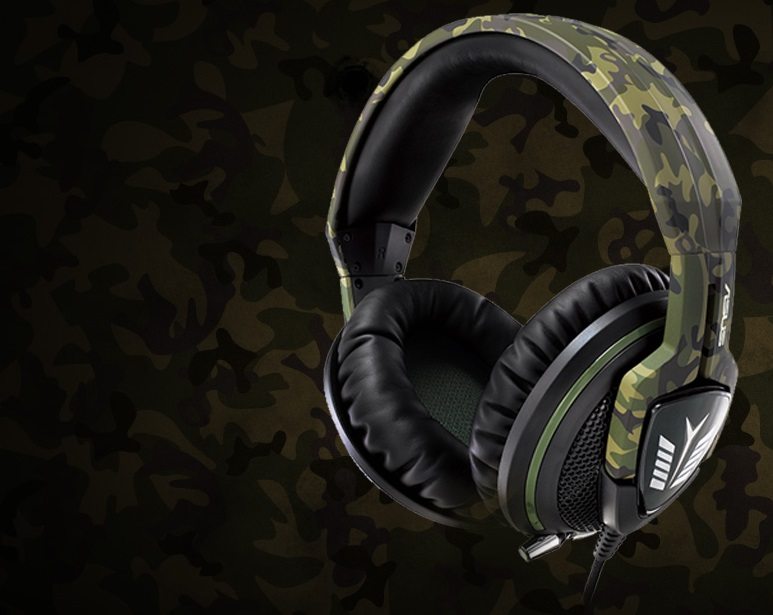 There's no shortage of gaming headsets on the market and it can be hard to find the one best suited to your needs. You may want it for gaming at your desk, but what if you also want something good enough to listen to music, or watch movies. What if you want to travel with it and have it work with your mobile devices, or even a games console? That's where the Asus Echelon Forest comes into play.
The Echelon is a multi format headset, which means it will work with multiple devices. It comes equipped with a 4 pole 3.5mm jack plug, making it compatible with devices such as your mobile phone, the PlayStation 4 (connects to the controller), a tablet, or a portable device such as the PS VITA. It also comes bundled with an adaptor to change the single 4-pole connector to a dual 3.5mm setup, making it compatible with your desktop PC.
In the box you'll find a few accessories, such as the PC adaptor cable, which is nice and long to provide extra reach. A smartphone adaptor cable, a foam microphone head and a protective bag.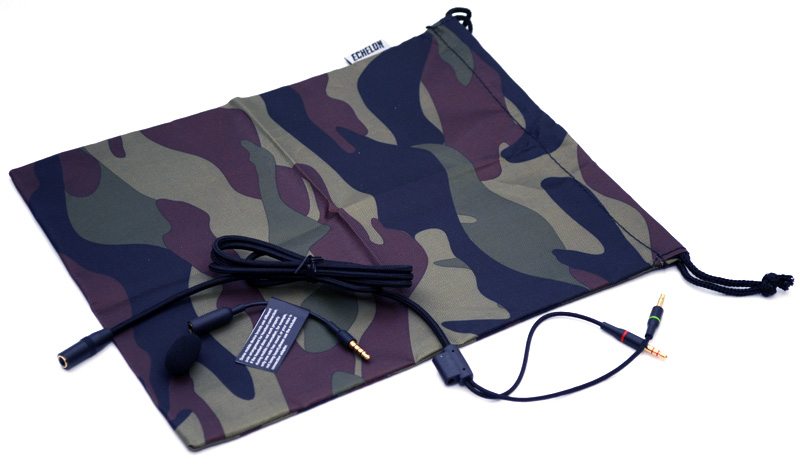 The primary cable is hard-wired to the headset and features a simple control unit with a volume dial and microphone mute switch. There's a small clip on the back to help keep it all within easy reach.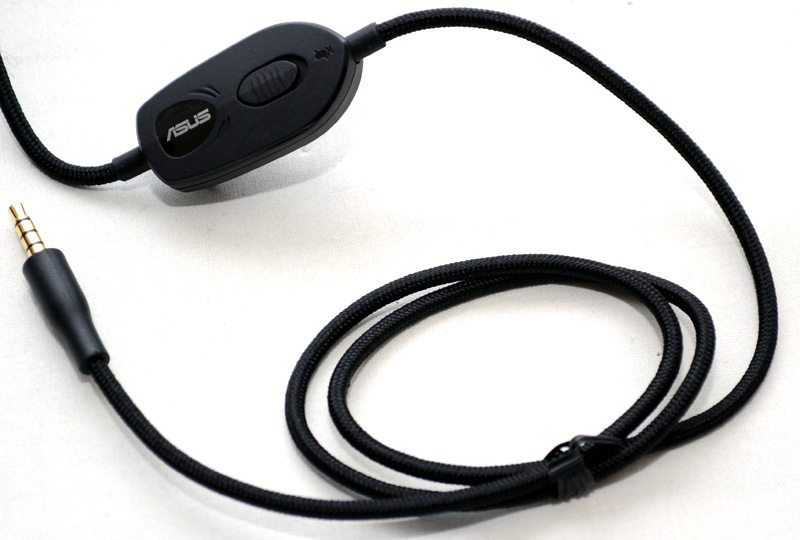 Keeping with the Forest name tag, the Echelon headset is kitted out with a funky forest camo theme, which looks pretty cool.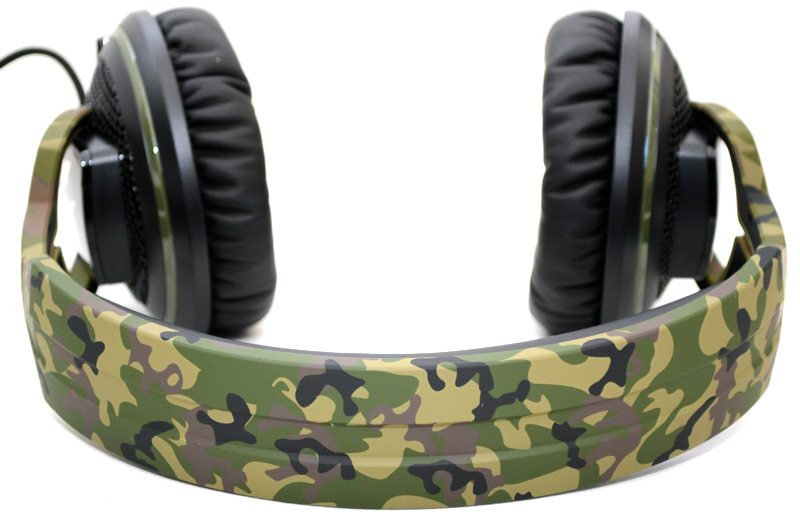 The ear cups are nice and large, giving plenty of room for an over-the-ear fit.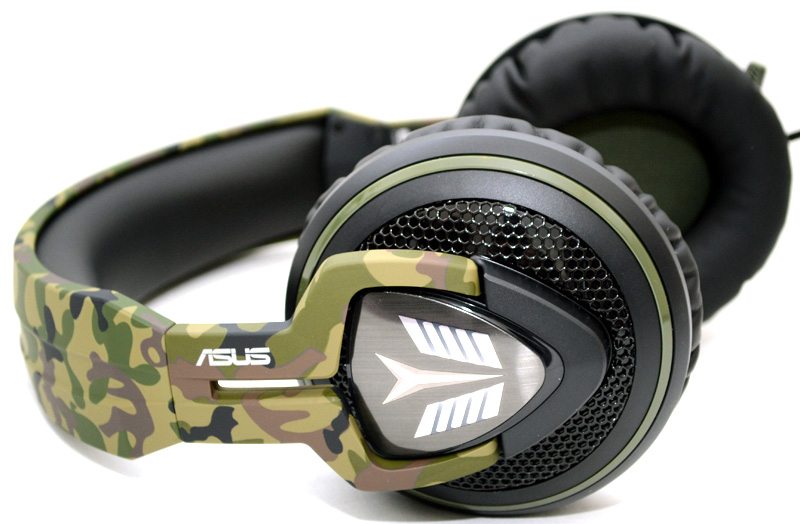 Each is fitted on a hinge to allow a little angle adjustment, and there's a strong metal headband adjuster to help improve the fit.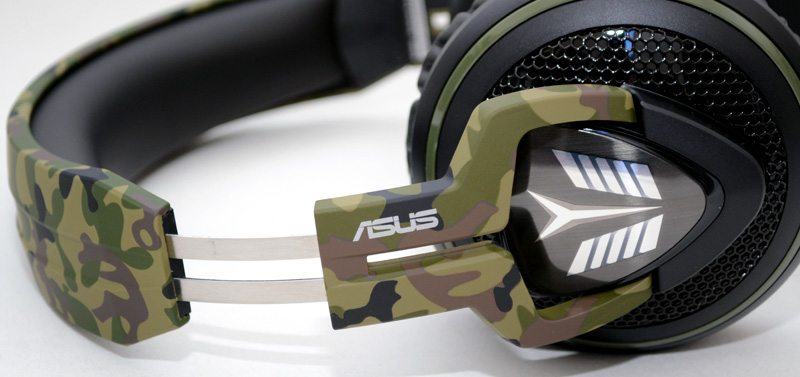 The ear cups are fitted with a thick and soft padding which a soft green cloth backing material, so they should be pretty comfortable.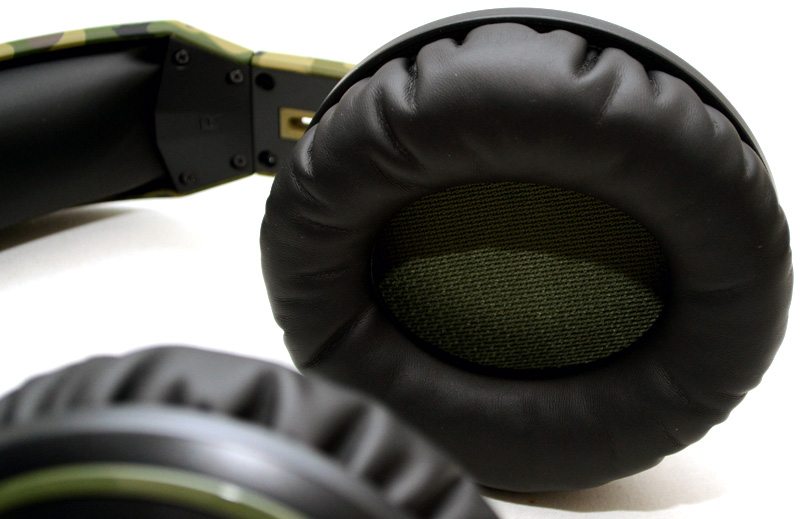 The built-in microphone retracts into the left ear cup, great for when you don't need it as boom microphones are easily misplaced.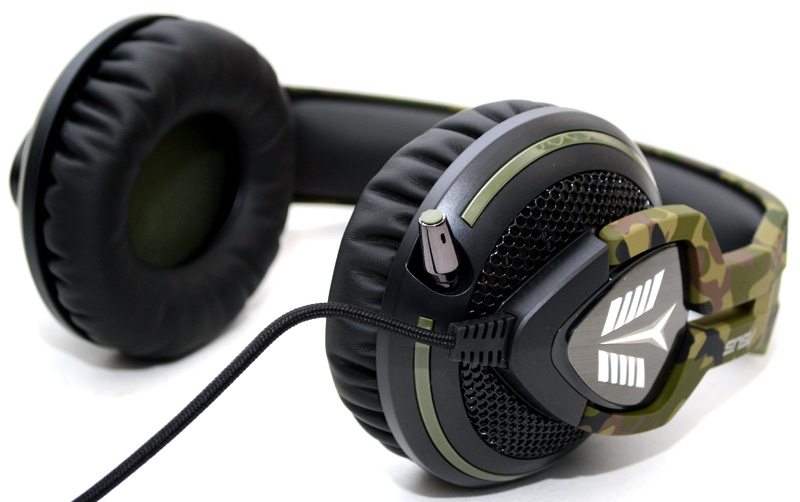 The microphone looks pretty good and has an adjustable boom to help you find the optimal speaking position.