ASUS GTX 660Ti Dragon Graphics Card Spotted
---
---
---
Ryan Martin / 8 years ago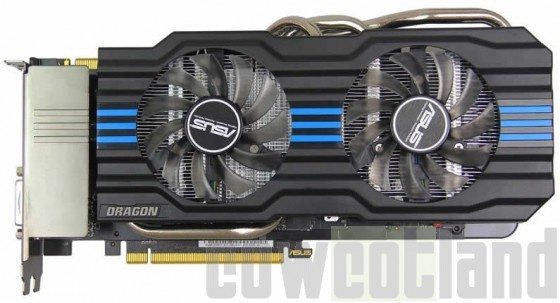 ASUS graphics cards are always some of the best and most exciting on the market. Typically we are used to seeing Direct CU or the Republic of Gamers branded ASUS graphics cards but Dragon variants are much rarer indeed. The first one we saw was the HD 7850 Dragon, that was around July last year, although this graphics never actually materialised into a publicly available card.
The Dragon series for those who do not know is a series of ASUS cards that are new and rare. The graphics cards from the Dragon range are sat somewhere in between the Direct CU and ROG product series. As you can see from the images the card is almost identical to the Direct CU II cooling design but there are some key differences that are equally as visible.
Firstly the card features blue accents not red accents, obviously this is a totally cosmetic change and isn't, on its own, enough to make it different from the Direct CU variants. The Dragon series pack a full metal backplate, similar to what we see on some ROG series cards. This backplate bears the Dragon branding and logo. Finally, the Dragon GTX 660Ti appears to have an electrical noise filter or extra power module attached to the rear of the GPU. Although it is not immediately obvious what it is or what it does, it looks similar to MSI's GPU Reactor Module.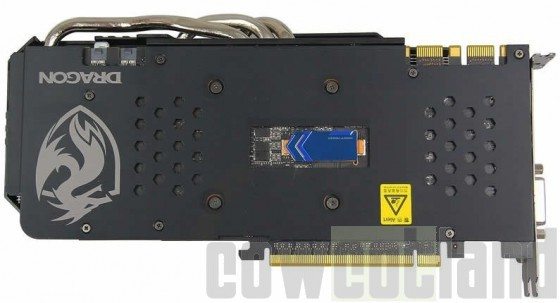 The out-of-the-box clock speeds are 1150MHz on the core and 6.1GHz effective on the memory. It will feature 2GB of GDDR5 across a 192 bit interface. There are no details on potential pricing or availability. I would hazard a guess that this graphics card might suffer the same fate as the HD 7850 Dragon and only end up being a concept card. I personally think ASUS should go to market with this because it offers the price flexibility of being a GTX 660Ti "Sweet Spot" graphics card, yet has some of the higher end features we'd normally only see on their very expensive ROG series graphics cards.
What do you think of this new ASUS Graphics card design? Would you buy it? What price would you consider reasonable for it?