ASUS H370 Mining Master Mobo Packs 20 USB Over PCIe Ports
---
---
---
Ron Perillo / 3 years ago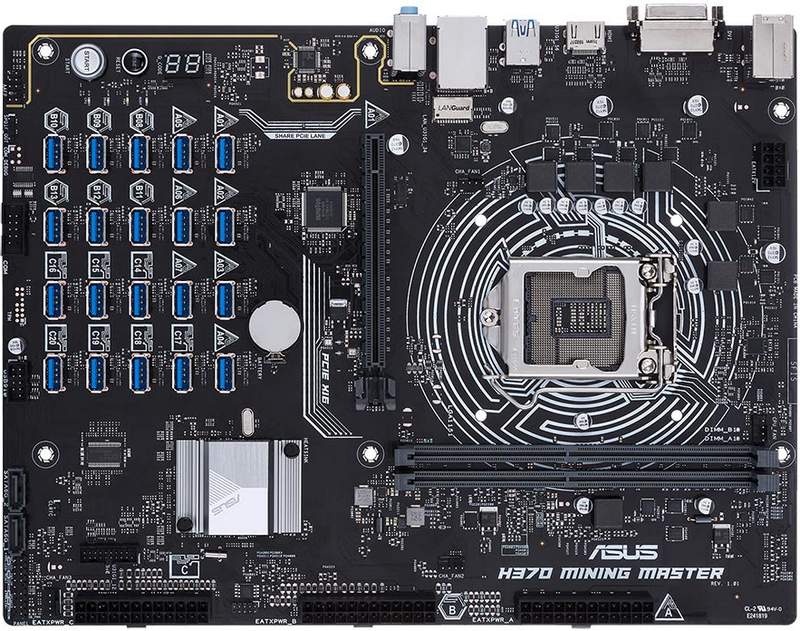 A New Motherboard for Cryptocurrency Enthusiasts
ASUS has unveiled their new H370 Mining Master motherboard. This joins their previously introduced B250 Mining Expert as a cryptocurrency platform solution. However, the H370 Mining Master takes it one step further with its unique design. That is because it supports up to 20 graphics cards on a single board.
Typical mining setups feature a common PCIe riser design with each graphics card being connected via a PCIe x1 link routed over a USB 3.1 Gen 1 interface with a SATA power cable. The risers typically have three pieces: the x16 slot that hosts the graphics card, the x1 card that plugs into the motherboard, and the USB cable that connects them. The ASUS H370 Mining Master greatly simplifies this chain by replacing its predecessor's x1 slots with banks of vertical PCIe-over-USB ports. This lets riser cables plug directly into the motherboard. Furthermore, direct connection is sturdier than using a PCIe card, with less chance of inadvertent disconnects. Plus, it reduces the total number of parts in your mining rig.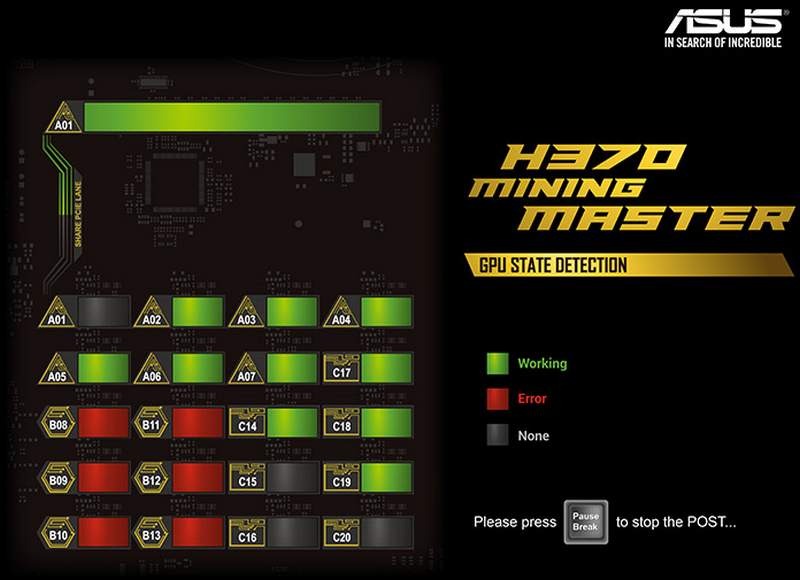 ASUS also has two additional 24-pin power connectors to keep the system running. Additional on-board power and reset buttons, as well as a debug LED on the side also help simplify troubleshooting and setup.
Since it is an H370 chipset motherboard, it supports LGA1151 8th Gen Intel Core, Pentium or Celeron processors. It has two DIMM slots supporting up to 32GB of DDR4, as well as a single PCIe x16 slot.
How Much is the ASUS H370 Mining Master Motherboard?
ASUS H370 Mining Master Motherboard will be available in North America starting in Q3 2018. ASUS did not disclose pricing yet. However, for more details about how to setup the H370 Mining Master, check out the latest ASUS EdgeUp blog post entry. They are going to have a live demo of this board running and mining at Computex 2018 for those curious.