ASUS Maximus IX Hero LGA1151 Motherboard Review
---
---
---
John Williamson / 5 years ago
Final Thoughts
---
Pricing 
Unfortunately, there's been a complete lack of information regarding the Z270 motherboards and their retail prices. As a result, it's impossible to conduct a fair comparison between numerous products and assess the value proposition. Rest assured, once the full Z270 range is available to purchase, I'll be adding the appropriate links and revisiting the pricing analysis. According to my sources, it's likely vendors will add approximately £10-£30 compared to the previous generation. However, this doesn't help matters when a company unveils something completely new and the predecessor can't be researched to gauge a pricing estimate. Honestly, I'd expect more details to emerge during CES when PR contacts return from the holiday break.
Overview
In a similar vein to the ASUS STRIX Z270F GAMING, the motherboard employs a neutral black and silver theme. This subtle styling evokes a luxurious feel and isn't tailored towards those who prefer the traditionally lavish red and black colour scheme. Honestly, it's a positive notion because many users became disinterested with the huge number of motherboards based on a single colour combination. The advent of RGB technology means you can customise the motherboard's hue based on your own personal preference. More specifically, it's possible to modify the lighting around key areas or connect an RGB strip to an onboard header. This widens the products appeal and ensures it doesn't clash with certain components. Despite the aesthetic being quite understated, the large I/O cover and brushed silver heatsinks form a more distinctive touch. Additionally, the unusual cut-outs and absolutely gorgeous PCH shape combine rather nicely. Also, the PCB has a stunning print which travels from the audio segment to the DIMM slots, creating a really stylish effect. Personally, I really like the motherboard's visual design and think it's been well-thought out.
On another note, the motherboard comes with eight hybrid fan headers with PWM/DC switching. Not only that, the new control chip protects the IC from being damaged during a sudden thermal change or power surge. The fans support ASUS' Extreme Quiet Mode which optimises your cooling hardware to create the most enjoyable user experience throughout idle and load usage scenarios. There's even a high amp fan header for connecting fans with an extreme RPM rating and water pump header capable of accommodating hardware up to 3A. Of course, a large portion of users will be opting for a closed-loop-cooler and ASUS included a header for those configurations.
The motherboard utilises an Extreme Engine Digi+ 8-phase power delivery for the CPU while the iGPU is controlled by a dedicated 2-phase VRM. Also, the memory has a 2-phase power design which is slightly more than the ASUS STRIX Z270F GAMING's 1-phase circuitry. The motherboard uses MicroFine Alloy chokes, Texas Instruments NexFET MOSFETs and 10K capacitors. Once combined, the motherboard's electronics have a better lifespan and cope well with extreme temperatures. The company's BCLK generator is another great addition which opens up the BCLK overclocking headroom. The LANGuard has signal-coupling and surface-mounted capacitors to offer superb ESD protection, cutting the signal loss from 130KHz to 300MHz. Interestingly, ASUS' revised T-Topology circuit reduces crosstalk electrical interference creating an enhanced signal integrity. The motherboard even has a 3D printing friendly screw mount to conjure up your own design and add an individual touch. Around the motherboard, there is a huge range of tools to help the overclocking process such as the MEMOK! button, diagnostics post LED, Slow_Mode button and Clear_CMOS.
Perhaps the product's most impressive attribute is the audio solution based on the S1220 codec. The audio delivers a 113dB signal-to-noise ratio line-in and 120dB line-out. Furthermore, the codec has an ESS SDD9023P 24-bit DAC and RC4580 buffer. The de-pop MOSFET reduces pop noises and the impedance sensing adjusts the settings based on a connected device's Ohms rating. Of course, the audio codec is shielded by a cover and there's a good supply of premium Japanese Nichicon capacitors. Even the left and right audio channels are kept apart to maintain a clearer signal. The PCI-E slots are fortified by ASUS' SafeSlot technology which now has more solder joints to make the slot more rugged and protect against EMI.
When it comes to connectivity options, the motherboard is impressive and houses two M.2 connectors, SATA six ports, USB 3.1 Type-A and Type-C as well as wealth of USB ports from the previous standard. This is probably the best configuration and allows you to connect a huge number of devices and pair two NVMe storage drives together to reach really high read/write rates. Even though U.2 could have been an option, it's fairly niche and SATA Express is now a rarity. Ideally, I would have preferred to see Thunderbolt 3 but this is probably being reserved for some of the upcoming flagship motherboards. The onboard USB 3.1 Type-A port is an interesting move and looks likely to be taken advantage of by new chassis designs.
As per usual, ASUS' BIOS is fantastic and caters towards professional overclockers and users wanting a simple user experience. In particular, the advanced mode has an incredible array of settings to tweak different voltages, frequencies, CPU features and much more. The EZ Mode is great for people who aren't too familiar with the BIOS and want to monitor thermal values or enable an XMP profile. ASUS includes various utilities such as the EZ-Tuning Wizard and Q-Fan control. These are beautifully designed and offer marvellous functionality. On a similar note, the company's software package is brilliant and there are many tools which should prove useful to the core gaming demographic. For example, the reworked Sonic Radar III allows you to track the direction of noise using an overlay which doesn't distract from the main gameplay.
The motherboard's performance throughout the various tests was pretty good and I couldn't detect any weak areas to be concerned about. To be fair, Z270 products perform very similar to each other and can only be separated by synthetic applications. As you can see by the charts, the difference isn't substantial and the performance tends to be determined by the CPU. During the AIDA64 memory benchmark, the motherboard fell behind but it's only by a small degree. Furthermore, the performance was much more competitive in the SiSoft Sandra memory assessment. Overall, the performance is worthy of praise showcases the motherboard as a great option to go alongside the new i7-7700K.
Pros
12-phase DIGI+ VRM
3D Printing friendly design
Attractive Aura RGB lighting system
BIOS Flashback
Eight hybrid fan headers with overcurrent and overvoltage protection
Excellent stock power consumption
Exemplary SupremeFX audio
Good storage results
Great software package
Impressive selection of onboard buttons, switches and LEDs for diagnostic purposes
Loads of USB 2.0 and USB 3.0 ports
SafeSlot combats EMI
Superb BIOS interface
Supports dual M.2, SATA, USB 3.1 Type-A and Type-C
USB 3.1 front panel connector
Cons
AIDA64 memory bandwidth could be faster
Lighting is a bit subdued compared to rival offerings
Thunderbolt 3 support expected given the product's high-end positioning
"The ASUS MAXIMUS IX HERO sports an understated, classy aesthetic and allows you to add a vibrant touch via the company's Aura lighting system. Not only that, the motherboard's SupremeFX audio is incredible and the wealth of other features designed for high-end gamers makes for impressive reading."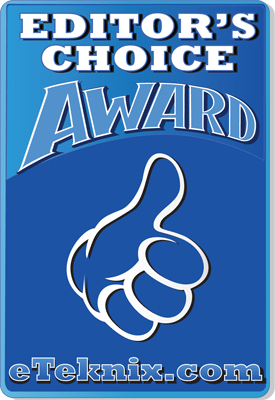 ASUS Maximus IX Hero LGA1151 Motherboard Review
Thank you ASUS for providing us with this sample.