Asus Maximus VIII Extreme Sub-Zero Overclocking Review
---
---
---
Ryan Leiserowitz / 8 years ago
Introduction
---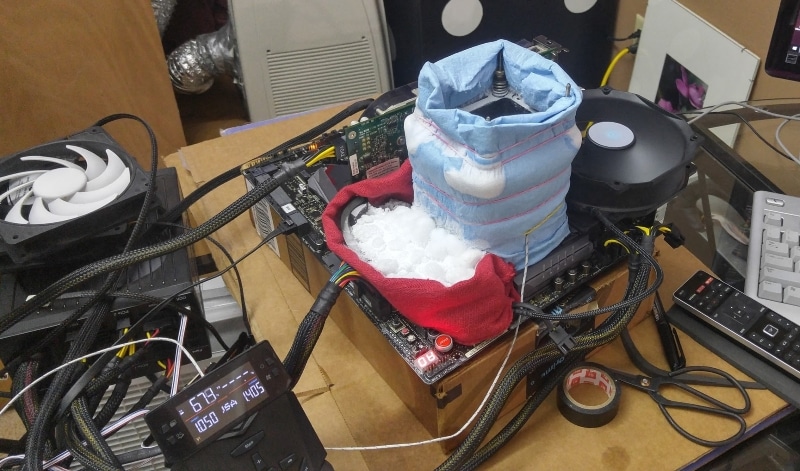 The Maximus VIII Extreme is the new top of the line socket 1151 board from Asus that just begs to be paired with a 6600K or 6700K for some overclocking goodness. The board was built for overclocking from the ground up and it should be fairly capable in extreme overclocking too. We are going to put it through its paces and see just how fun and powerful this board can be when pushing 6700Ks to the extreme, but first, let's take a look at the features that will help us achieve the overclocks we desire.
Now we see the Maximus VIII Extreme without the heat-sink in all its black on black glory, the color scheme really looks beautiful. The board is built from the ground up for overclocking and has really gone a bit overboard with the features. The board will take dual 8-pin connectors for power along with the standard 24pin.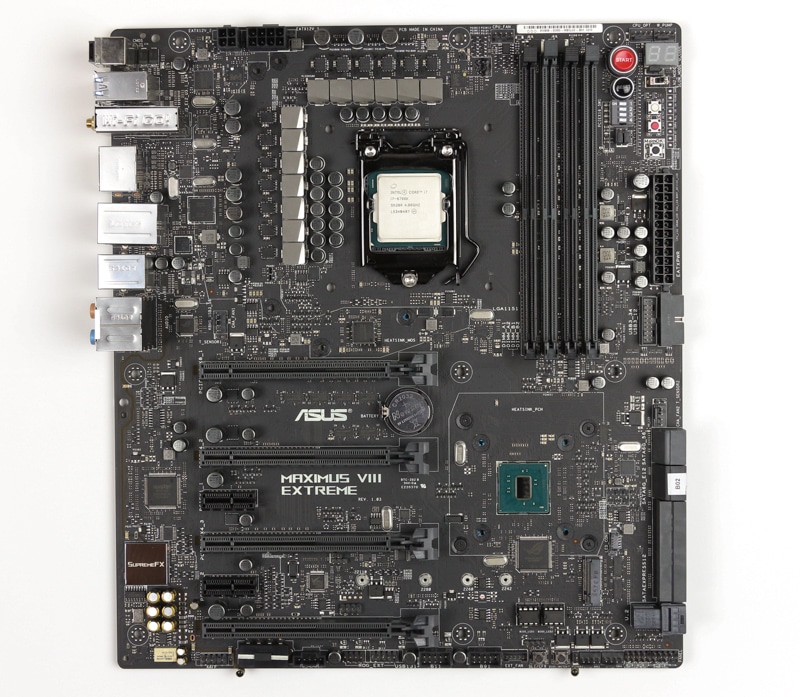 Onboard buttons for power, reset, safe boot, MemOK, and a POST led display. There are toggles for disabling DIMM channels as well as toggles for LN2 mode and Slow Mode for extreme overclocking. There are also voltage read points for various different board voltages.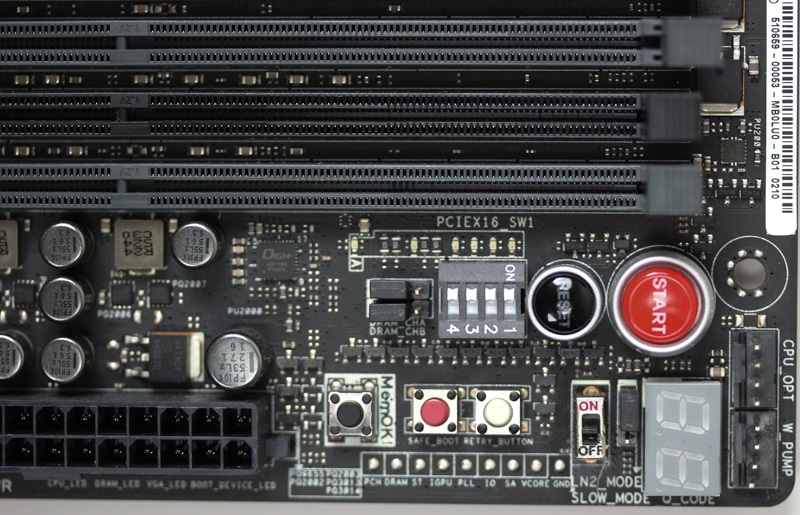 Here we have the dual BIOS chips that are thankfully socketed instead of soldered. Why is that important you may wonder well it is much easier to replace one of these socketed chips by yourself than having to send the whole board into the company for RMA.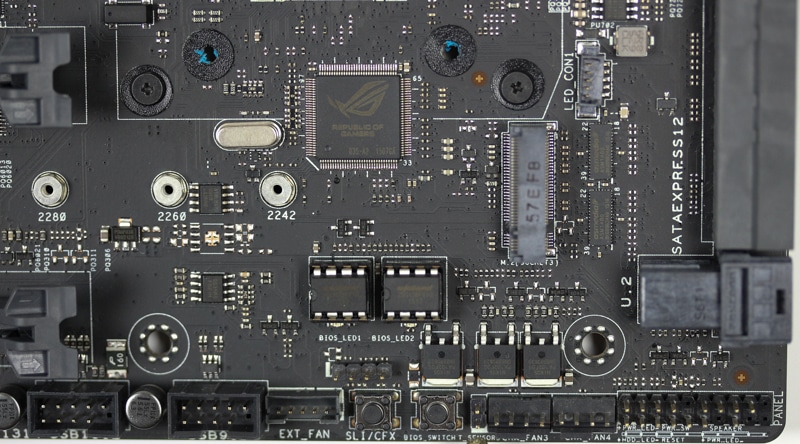 The inclusion of the combo PS2 mouse and keyboard is always a welcome sight as it simplifies things and will also reduce the load on the CPU over USB based options while you are overclocking.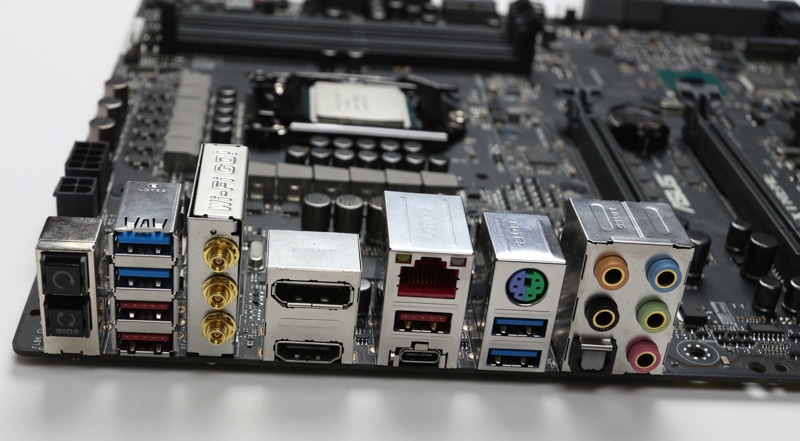 For the CPU, the board is using an 8-phase fully digital VRM controlled by ASP1405 (IR based). Mosfets are Infineon BSG0812 (dual N-MOSFET with high + low side in the same package) capable of delivering 50A each. As for the iGPU, it is the same components again, but scaled down to a 4-phase design. DRAM has a dual-phase design with the digital ASP1103 controller.