ASUS R9 270 Direct CU II OC 2GB Graphics Card Review
---
---
---
Ryan Martin / 10 years ago
Introduction
---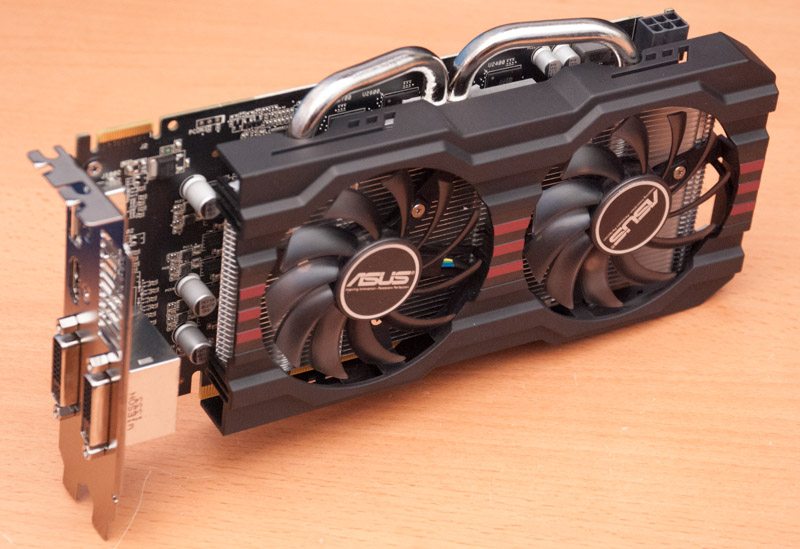 Another day, another graphics card release. It feels like I've been saying that a lot recently as AMD have gone a bit GPU-crazy with all their new RX 2XX products. Today we have another one of those releases from AMD and it is the R9 270. The R9 270 is the non-x variant of the R9 270X which we reviewed not that long ago. This means it is the spiritual successor to AMD's HD 7850 from the previous generation series. What's nice is that the R9 270 isn't going to be a straight up rebrand of the HD 7850, it is actually physically different but we will get onto that in a moment… first I want to draw attention to the particular R9 270 we're reviewing today. Sadly AMD couldn't provide us with a reference R9 270 graphics card (which is always ideal for far comparison purposes), but we've still got a pretty sweet looking ASUS Direct CU II OC variant of the R9 270 instead. ASUS have fitted the R9 270 with their renowned Direct CU II cooling solution and given it the OC treatment which means it comes with a high factory overclock – 50MHz more than the reference design, as shown below in the GPU-Z screen shot. The memory frequency is kept at the stock level of 1.4GHz/5.6GHz actual/effective.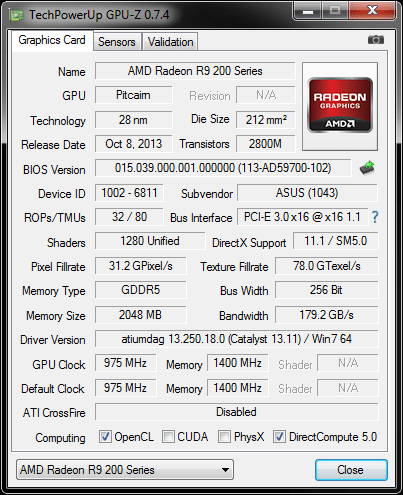 As we've briefly mentioned the R9 270 replaces the HD 7850 but it isn't an identical GPU. The R9 270 actually comes with 256 more GCN stream processors and 4 more compute units (CUs) while being within that same 150W TDP board power envelope.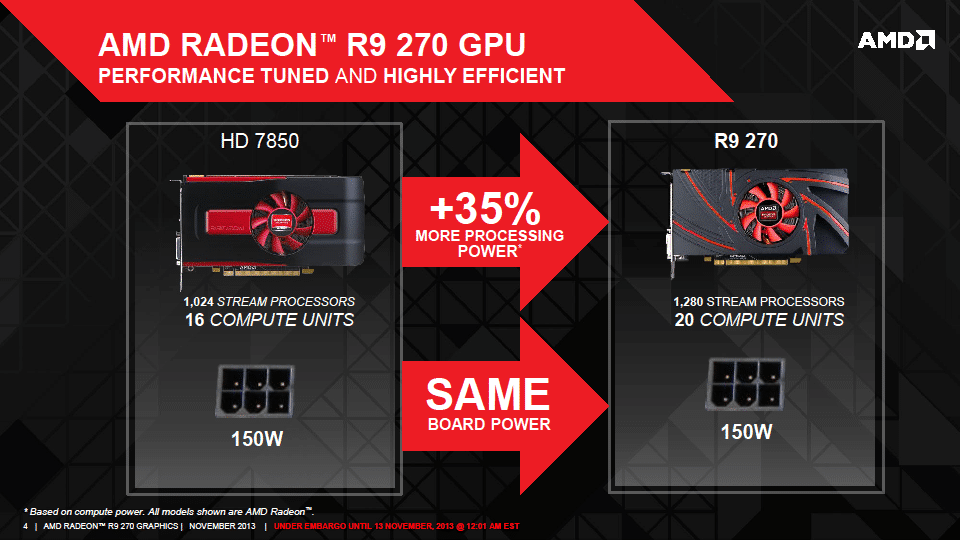 In terms of the raw specifications the 1280 stream processors and 20 compute units make this unit virtually identical to the HD 7870. The only difference is a lower clock speed of 925MHz, compared to 1GHz on the HD 7870, which means the R9 270 is capable of 2.37 TFLOPS versus the 2.56 TFLOPS on the HD 7870. There's also only a single 6 pin power connector on the R9 270 compared to dual 6 pin connectors on the HD 7870. Despite a lower core engine clock there is a much higher effective memory speed of 5600MHz compared to 4800MHz on the HD 7870 which should balance out some of that lost performance due to the lower core clock. The R9 270 isn't that different to any other current high-end R9 2XX series GPU as it has Direct X 11.2 support, OpenGL 4.3 support and Mantle API support.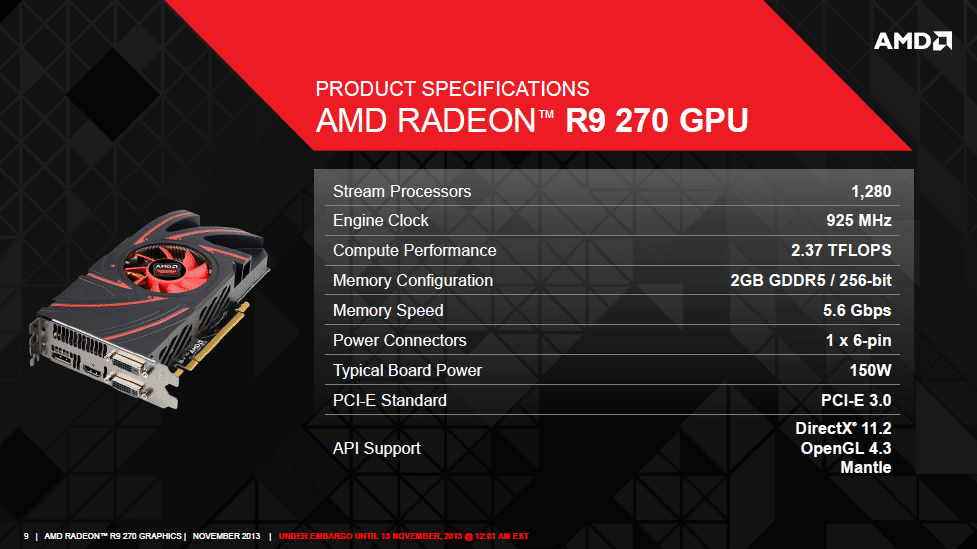 AMD says that upon launch there will be a wide selection of R9 270s available from its board partners, you can see those below.
The R9 270 will cost $179 which is $20 less than its bigger brother the R9 270X. If we compare the R9 270 to the pricing of the HD 7850 and HD 7870 when they launched, $249 and $349 respectively, we can see the R9 270 is a dramatically more affordable graphics card. The result is that consumers will be able to pick up the R9 270 for $179, which is cheaper than the HD 7870 GPU this is essentially based on (even taking into account current clearance pricing deals that can be had on HD 7870s).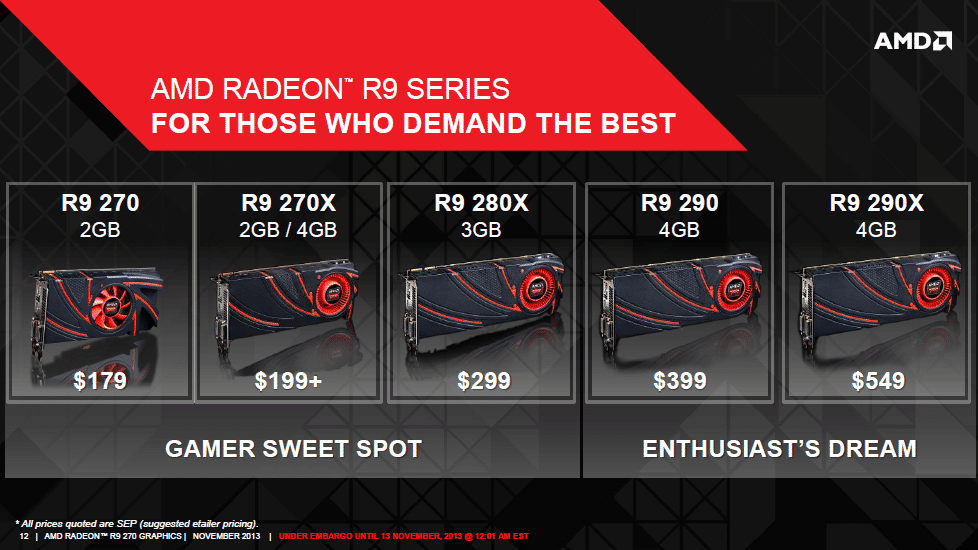 ASUS' packaging boasts that the Direct CU II OC version of the R9 270 is 20% cooler and 3X quieter than the reference AMD board and cooler design.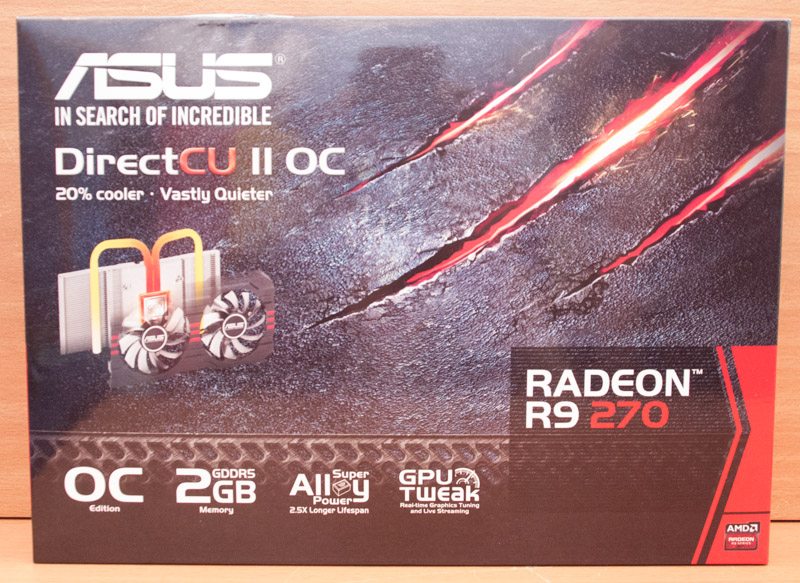 The back details some key ASUS features like their Direct CU II cooling solution and Super Alloy Power VRM components. You can also download ASUS' own GPU Tweak software to overclock your ASUS (or non ASUS) graphics card.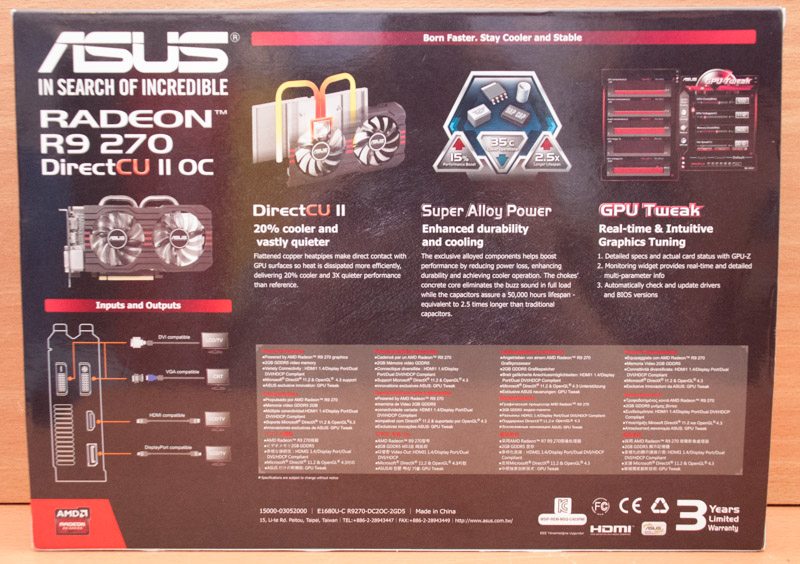 Included with the retail package was a speed set up guide, driver and software CD, DVI to VGA adapter and CrossFire bridge.