ASUS R9 270X Direct CU II TOP 2GB Review
---
---
---
Ryan Martin / 10 years ago
Introduction
---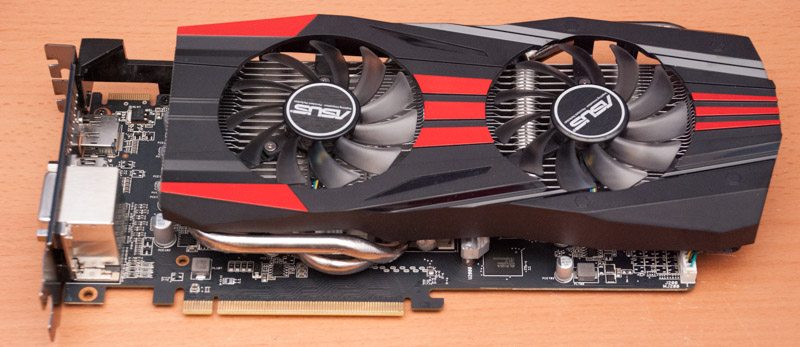 We've already seen and reviewed AMD's reference R9 270X, be sure to check that review out here, but today we have a variant from an AMD partner – more specifically the ASUS Radeon R9 270X Direct CU II TOP 2GB graphics card. The Direct CU II TOP version is based on the best speed binned R9 270X GPUs ASUS could get, they are then overclocked a pretty significant amount and given the ASUS Direct CU II cooling treatment. ASUS claim to be 20% cooler and 3X quieter than the reference design with DIGI+ Syper Alloy VRM components that have 30% less power noise and 2.5X longer lifespan than reference components. The cooler itself uses three large 8mm heatpipes and a pair of 80mm fans to dissipate heat over a dense aluminium heatsink. Given the reputation of the ASUS Direct CU II implementation we can expect it to be a pretty cool and quiet running graphics card while the TOP aspect should see it perform much better than a normal R9 270X, and even overclock a bit further than normal GPUs would.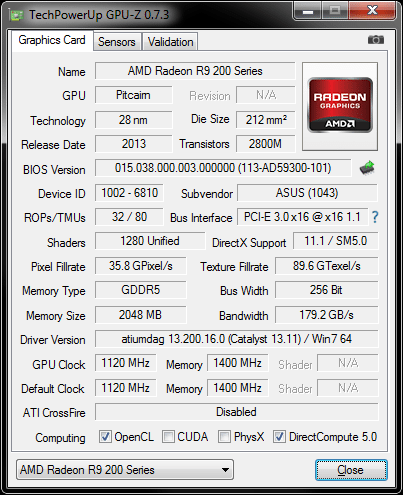 Out of the box there is a 70MHz boost to the core clock though the memory clock remains the same as reference . ASUS have also tweaked things we can't see such as adding an additional power phase to the GPU power controls taking it from 5+2 to 6+2. ASUS also use better power componentry that has 80mv less ripple, allowing for more stable overclocks, and higher efficiency, lowering power consumptions and reducing heat wastage.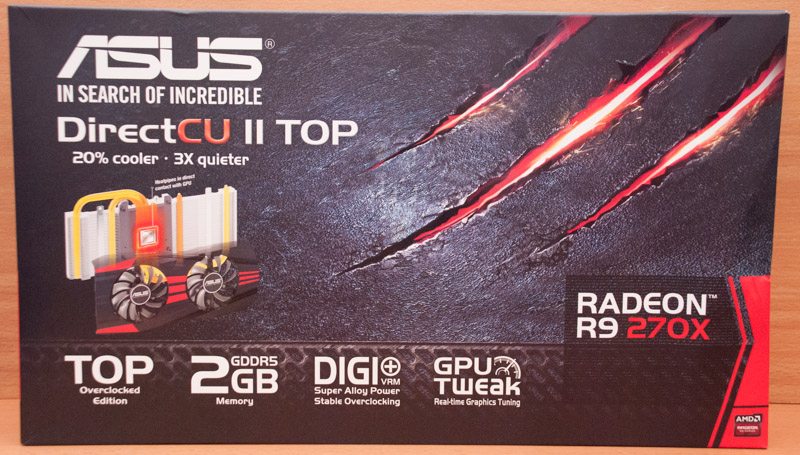 The box points out all the key features of the product including the GPU Tweak software which ASUS is really trying to push with its video cards.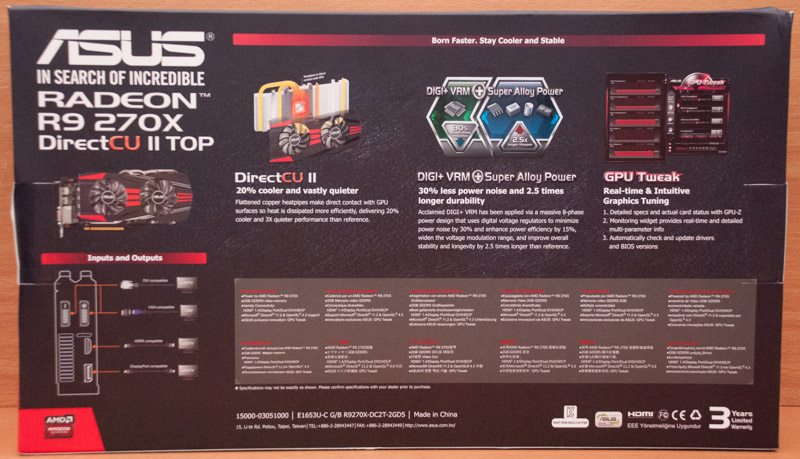 The back has a more detailed explanation of the key aspects about the card. Included with card is a software utility and driver CD, a speed setup guide, dual molex to 6 pin adapter and a CrossFire X bridge.