ASUS ROG Delta S Wireless Headset Review
---
---
---
Peter Donnell / 1 month ago
A Closer Look & Performance
There's no doubt about it, ASUS knows how to design a seriously kick-ass-looking headset. On one hand, it's still a ROG product, so sitting on your desk in your gaming setup, or on stage at an eSports tournament, this headset is going to look the business. However, it's also pretty classy too, and if I were in a business meeting on Zoom and wearing this, it still wouldn't look out of place. I'd be happy wearing them on the train too actually, it's a nice enough design to go anywhere.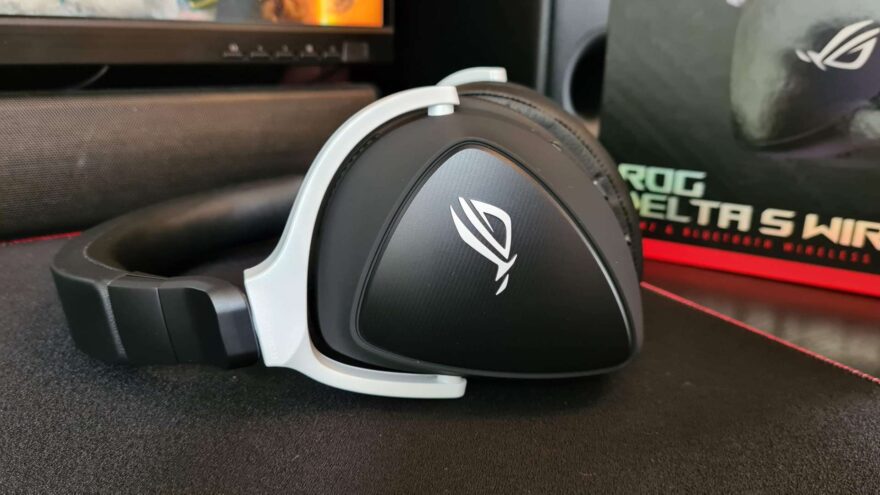 The two-tone look is really cool, not too flashy and just gives everything a premium quality look and feel. The branding is tasteful too, with just a subtle ROG Delta etched into the metal of the earcup mount.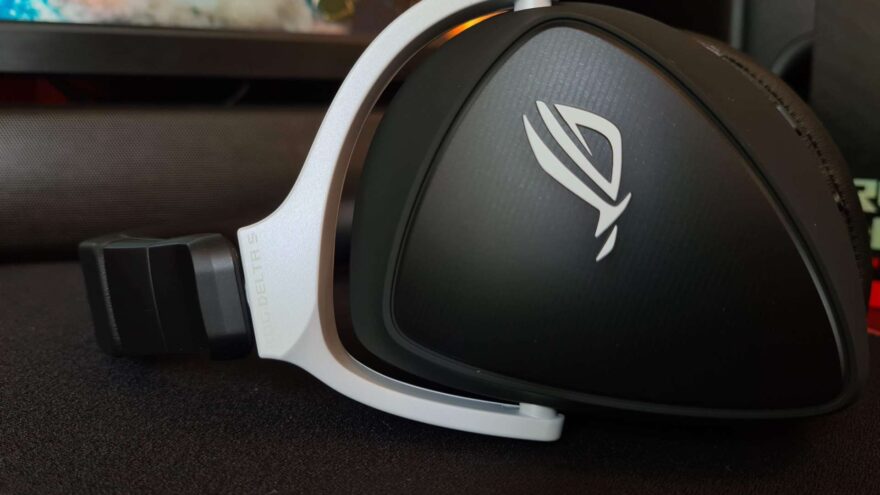 There's a small ROG eye logo on the back of the ear cups too.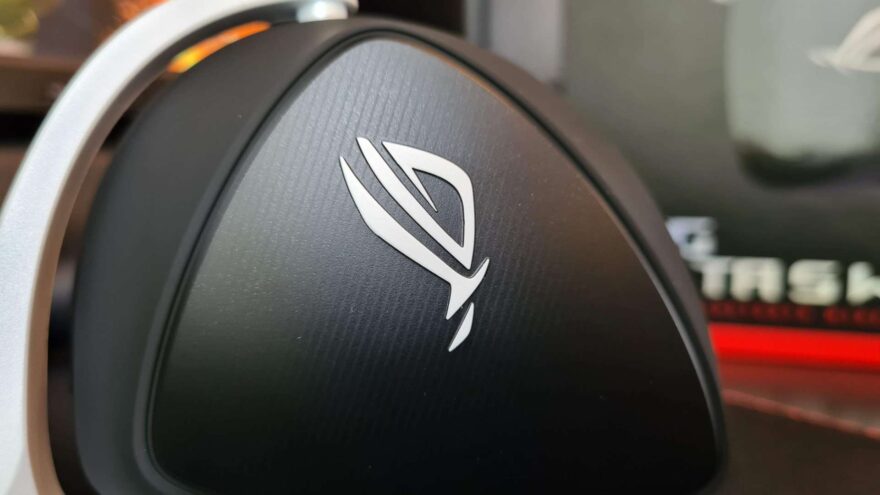 The ear cups themselves use a closed-back design, sealing the driver in and that'll help lock in the sound and block out ambient noise too.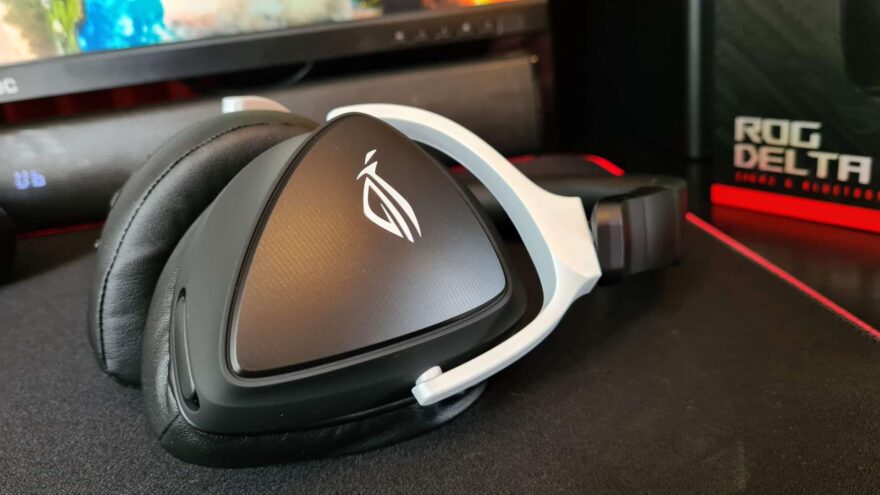 This is further enhanced by a set of synthetic leather pads which will create an air-tight seal. Locking in the sound like this often creates a deep bass response too, which I really like.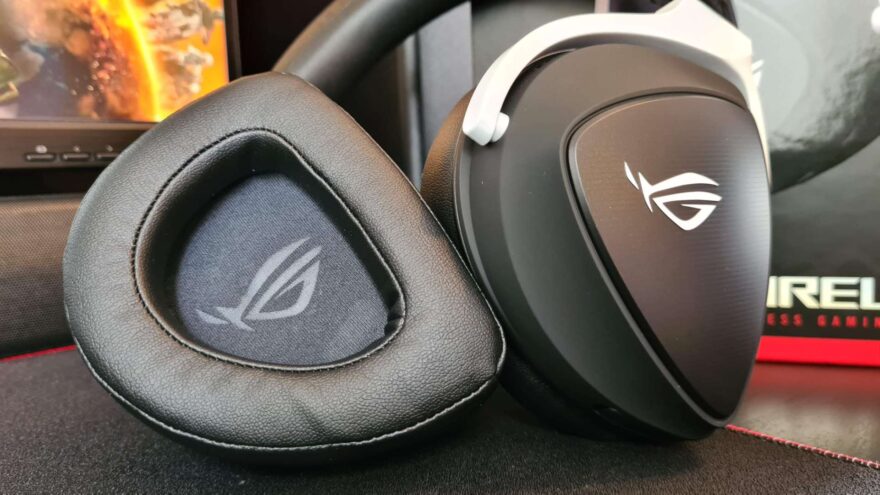 The Delta S Wireless features exclusive 50 mm ASUS Essence drivers, each tilted in by 12 degrees to aim the sound more directly into the ear. ASUS say their "ROG Hyper-Grounding technology delivers pure sound for detailed, true-to-life audio" but frankly, I'm not entirely sure what that technology is, so long as it sounds good though, I don't really care too much.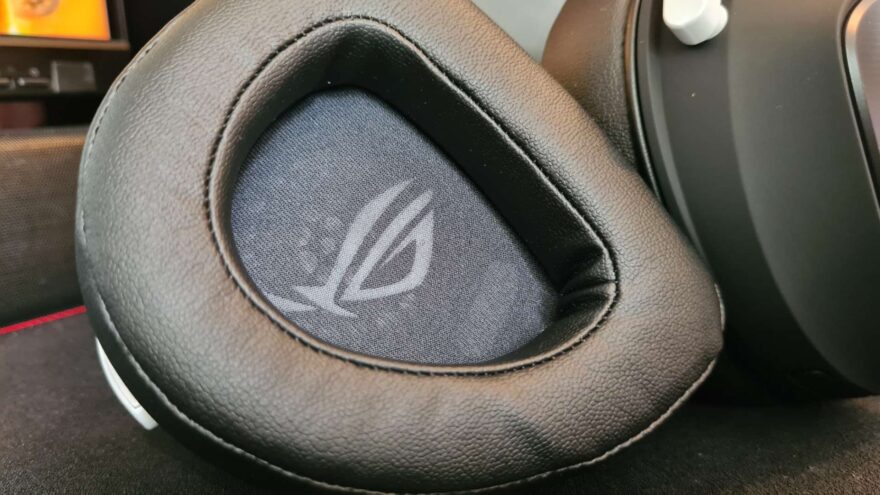 The headset is a little heavier than the wired versions, but only by a few grams. That's pretty impressive, especially when you consider it has a battery that's good for up to 25 hours of gaming. I got about three six-hour sessions out of it before I reached for the charger, but I have been pushing the limits a bit, and I may have forgotten to fully charge it beforehand. Either way, the headset will last longer than I will on any night of gaming. Plus, just 15-minutes of charging gets you another 3 hours, so by the time you've stretched your legs, made a cuppa tea, and grabbed a bag of nibbles, you can get right back to it.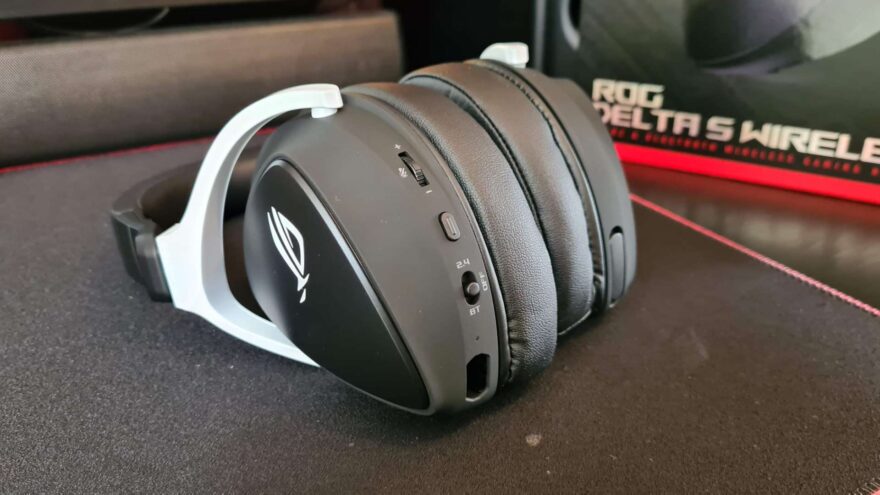 The dongle that comes included is simple enough to use. It plugs right into my Nintendo Switch, my phone, my PC and more, and the headset just works right away. There is some software you can download on PC to configure things, but for the most part, it is plug and play. The wireless performance is utterly flawless too, but that's a given these days, as the technology is pretty standardised these days. You'll get around 25 meters of range too, which is great. I got more like 15M, but my house a built out of faraday cages, so that's still mighty impressive. Bluetooth is flawless too, and it supports low-latency too, which is great for gaming.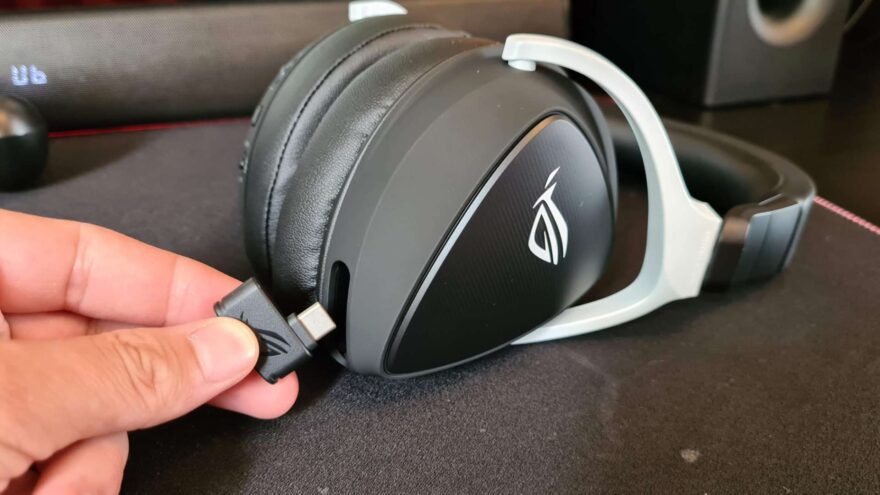 The built-in microphones are great too, offering ASUS AI Noise Cancelation and a beam-forming pickup pattern. The sound is very crisp and professional sounding. Calls sound superbly clear, and the reduction in background noise from my fans on this hot day, my mechanical keyboard, and even The Simpsons on a nearby TV is astounding. This is certainly a cut above the usual quality of microphones I see on headsets and is well suited to Discord chatter and gaming.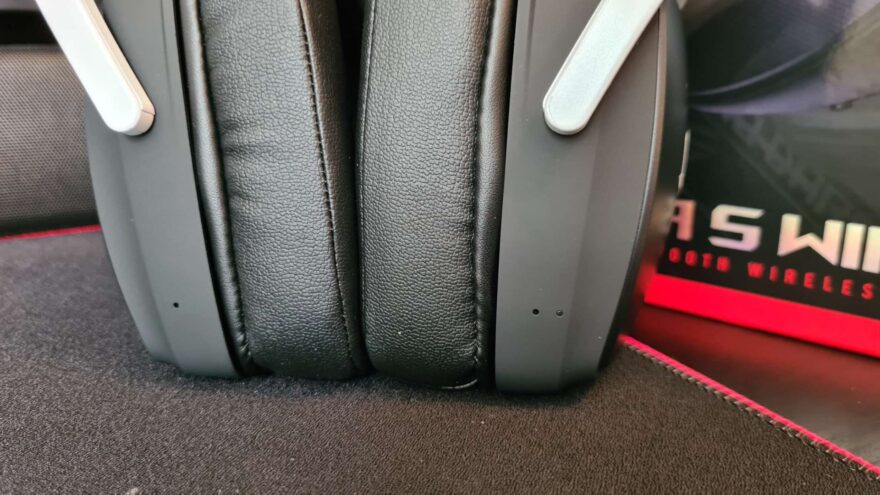 As for the drivers, they pack one hell of a punch! They're seriously powerful, and if you want a big volume you'll certainly get that. While I profoundly stress you don't try to blow your hearing out, having that extra punch for boosting low-volume media sources can sometimes be useful. They'll operate at up to 16bit/48kHz, with a 20-20000 Hz frequency response, so nothing too crazy, but hardly lacking either.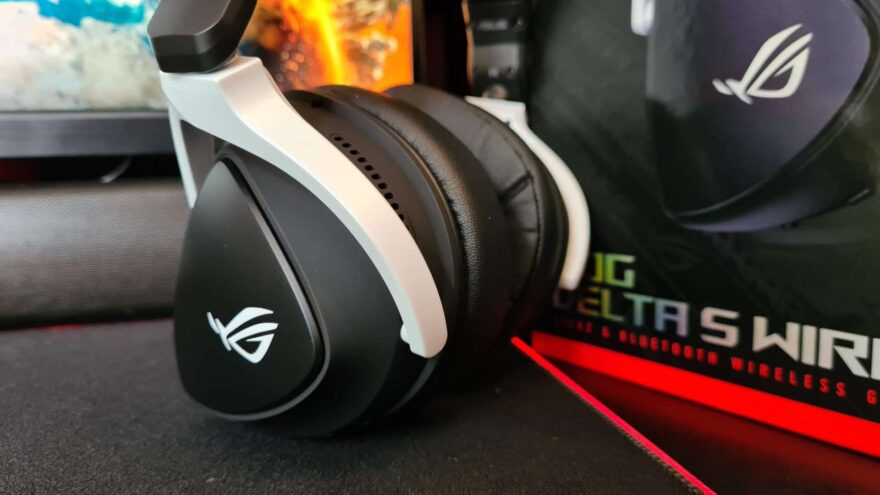 The default sound is a bit dry for my taste, it seems tuned to offer less fatigue on your ears, and is well suited to talking on Discord while playing competitive games. The Armoury Crate offers an extensive EQ though, and turning on the virtual 7.1, which works perfectly, and sifting through the EQ profiles, things were sounding much more to my taste. Throw it on the Movie profile if you want to get decent results with minimal fussing around.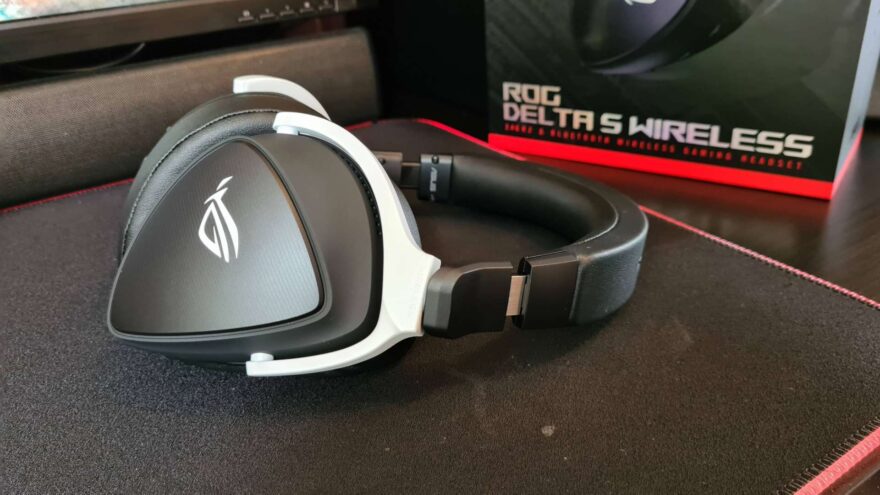 Overall, the quality is great though, with a powerful and very customisable sound. For movies, music, gaming, phone calls, etc, it doesn't disappoint at all. Plus, the handy media button on the side is a nice addition, allowing me to play, pause and skip tracks from the headset itself.