ASUS RoG Delta Type-C Quad-DAC Headset Review
---
---
---
Peter Donnell / 5 years ago
A Closer Look and Performance
---
The headset its self is fantastically well made. It comes hard-wired with a black braided USB Type-C cable, meaning it'll connect to the current crop of smartphones and the Type-C port on your PC. However, if you don't have Type-C on your PC or even your console (which you won't). Then, you can use the included adaptor cable to use a standard USB port.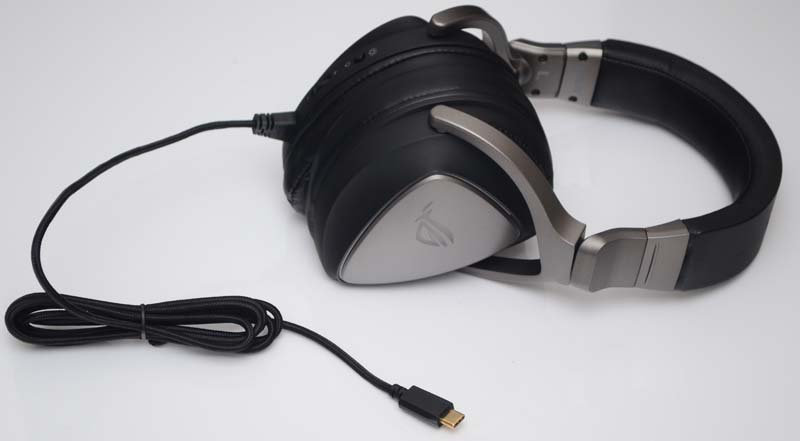 Fantastic Build Quality
It's easily one of the slickest looking headsets we've ever had in for review. Furthermore, it has the build quality and a quality feel to match. ASUS do not list the building materials, anywhere it seems. However, I can tell you that the fittings of the headband and the arms for the ear cups are some metal alloy. I would suspect aluminium. Either way, it's pretty durable feeling, and the soft sandblasted/cast finish looks fantastic.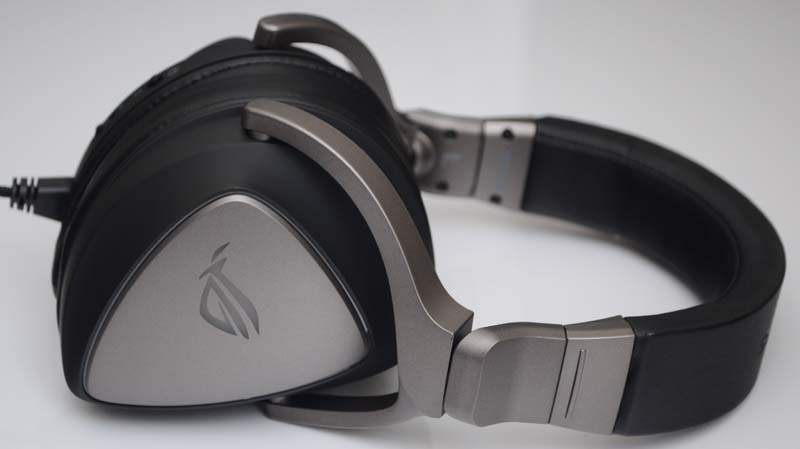 Easy Adjustments
The headset is very adjustable overall. The ear cups pivot and can be rotated inwards. There's also slide adjustment that ranges from very small to suit younger gamers, to extremely long. Most headsets don't fit me as they don't extend far enough, this one would fit Beldar Conehead if required.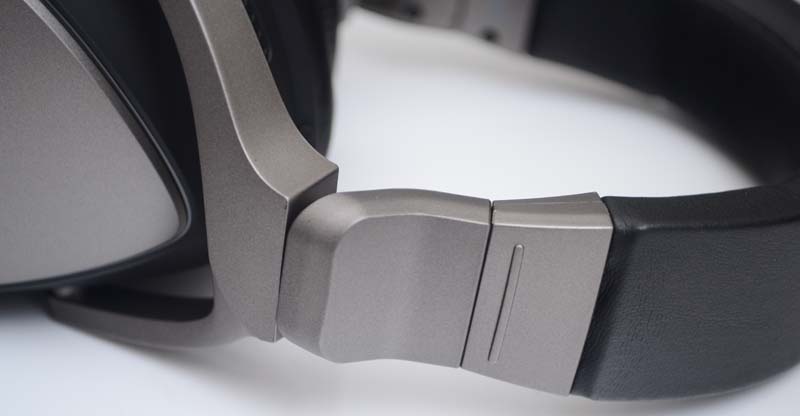 Closed Back Drivers
The headset uses a closed back design, helping lock in the sound. Combined with the leather ear pads, it's rather fantastic as passive noise cancellation. Of course, this also creates a positive pressure from the driver to your ear, giving the sound more intensity and deeper bass response. It also works both ways, locking the sound into the drivers, making it less bothersome to others around you.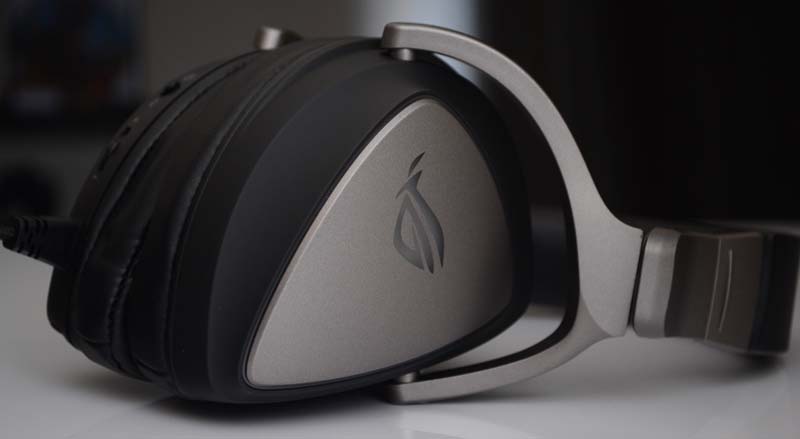 The headband is quite thick and durable too, but still fairly lightweight. There's not a huge amount of padding on it, but it's quite wide and soft. Overall, it still does a great job of distributing the weight and keeping things comfortable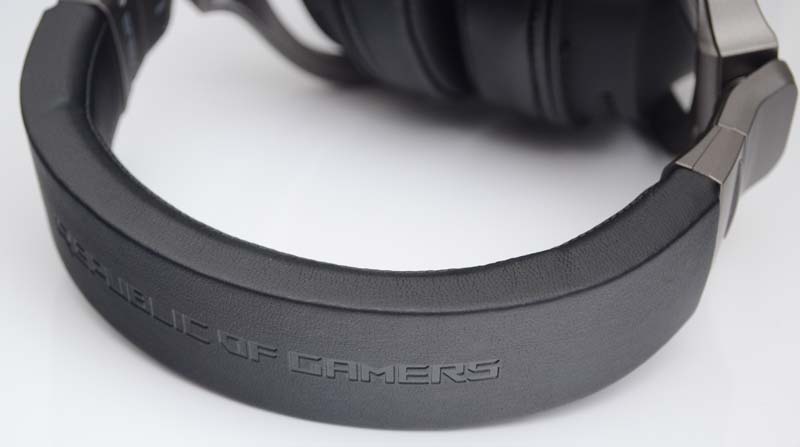 Don't the side of the ear cups, you'll find a lighting control, which is handy. There's also a master volume toggle, giving you quick and easy control.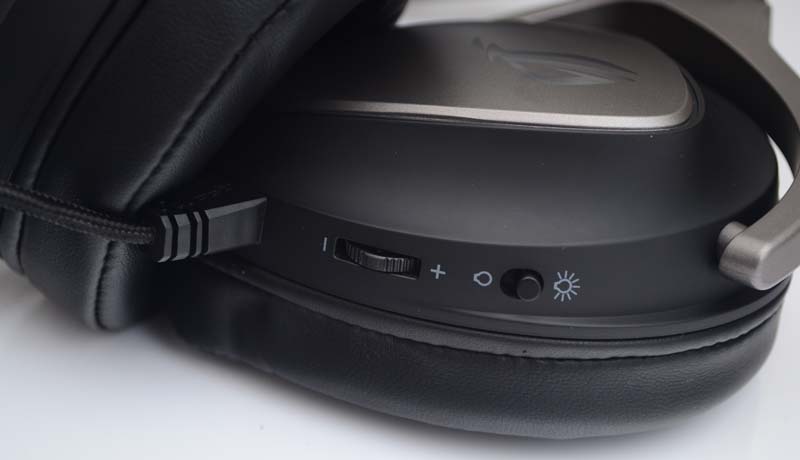 RGB
Once powered up, the headset glows with that stylish RGB lighting. Now, I don't see the point in RGB lighting on a lot of things. However, this does look fantastic. Of course, you can't see that while you're wearing it. However, I like that you can turn it off directly on the headset. Plus, when it's on your desk and the lighting syncs with your other hardware, it just looks more complete. On or off, the lighting is superb, and it's up to you if you ever use it or not.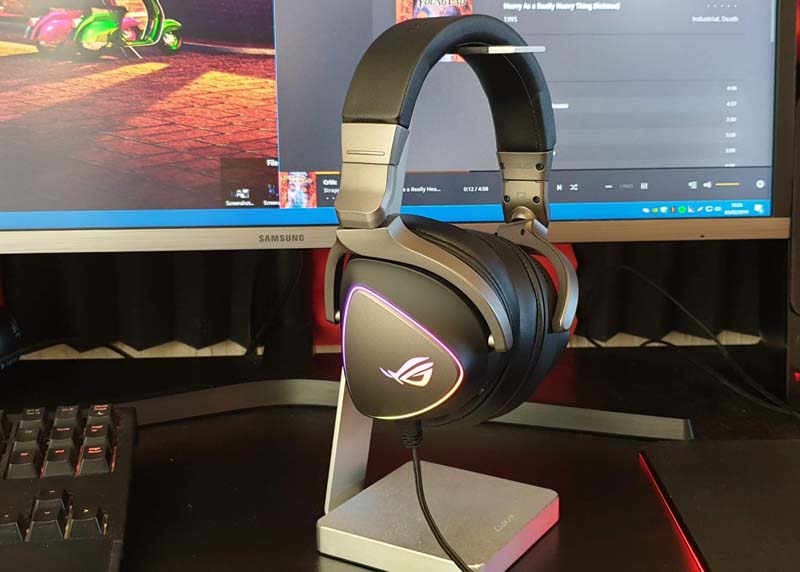 Music
The powerful 50mm Neodymium drivers are nothing short of powerful. When it comes to blasting out some music, they're effortlessly punchy when you want them to be, and delicate too when required. Ripping through the crushing guitars a few minutes into Gojira's Flying Whales demonstrated the depth of the tones and textures the drivers can replicate. The same with Ihsahn – Amr's opening track and its several minutes long assault of extremely diverse frequencies. Heavy metal aside, the drivers sounded fantastic with a bit of classical, right through to a bit of thumpy EDM.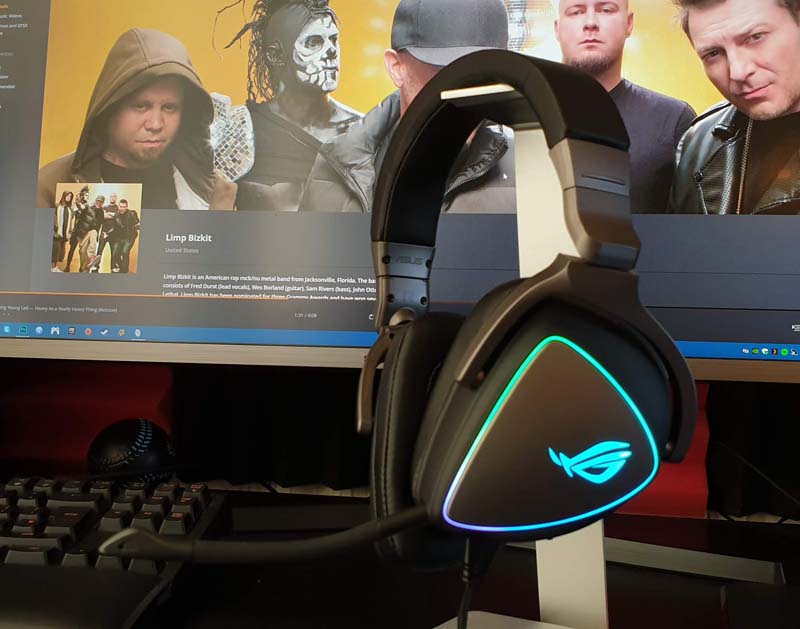 Movie and Gaming
I chose to watch Interstellar from start to finish with this headset. Actually, I planned to watch about 5-10 minutes of selected scenes, but I got a bit drawn in. I spend the first half an hour tinkering with the EQ and to some impressive results. You can really EQ the crap out of the drivers and they handle it with ease. Push massive bass, cut the mids, boost the treble. It'll do so distortion free, and perhaps that's where the quad-DAC design shines the most. However, the drivers themselves deserve much of the credit.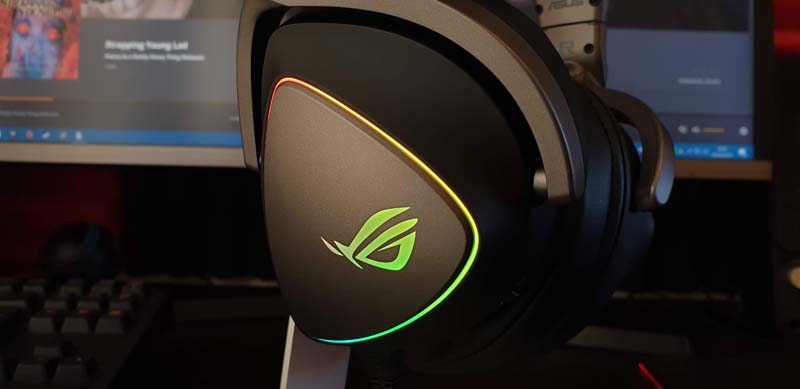 Surround Sound
The same for gaming, the sound is just stunningly detailed and has great depth to it. Explosions rattle your bones, but without losing the detail of ambient noise, enemy footsteps and more. The thing that stood out most is how localised the sounds are. The built-in virtual surround is fantastic for surround. Plus, they work well with Dolby Atmos Headphone processing on Windows 10; if you have appropriate content. The microphone is pretty robust, nothing revolutionary, but it's competitive with similarly priced headsets too. You can tweak a lot of the settings for it in the software though, helping you fine tune it to your liking.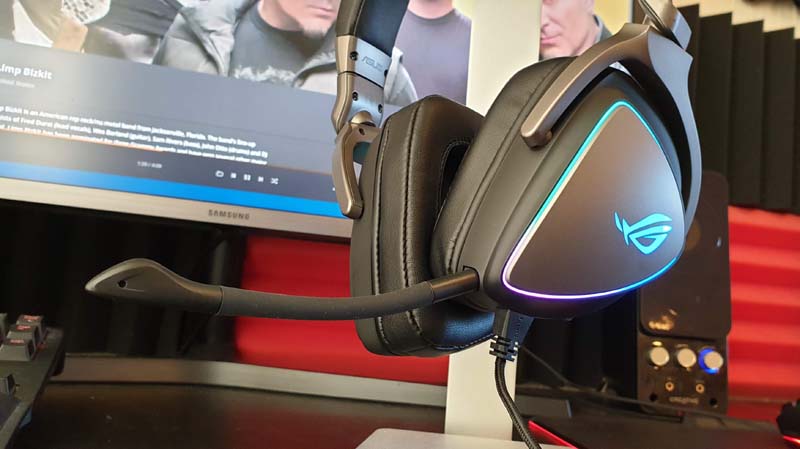 Software
The RoG software comes with plenty of features but is typically quite straight forward to use. There are loads of pre-made profiles for movies, gaming, FPS, racing, music, etc. These all have their own EQ, bass boost, etc dialled in. They all sound pretty great too, although, for music, I prefer it set to flat and other features all turned off. However, depending on the music, the bass boost feature worked great for putting a bit of wow factor on it.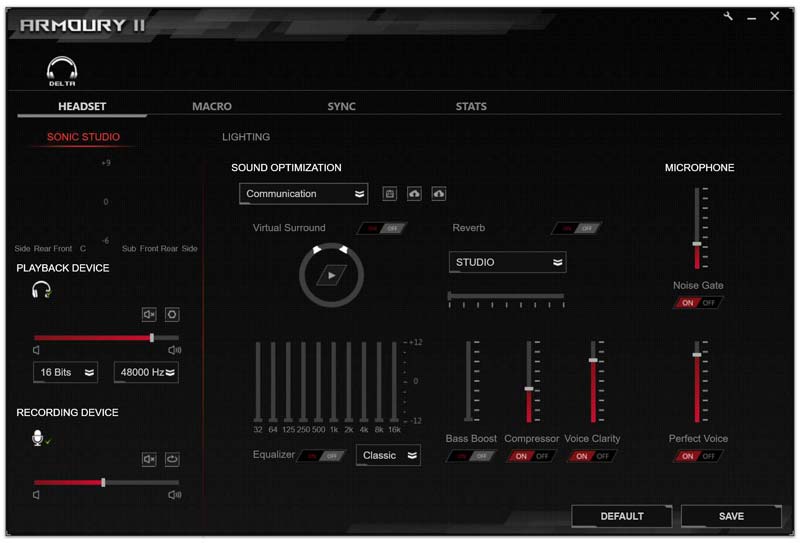 I should also point out that you need to configure this to the highest your system supports, as it won't do it by default.