ASUS ROG Gaming Phone Revealed – Should Razer be Worried?
---
---
---
Peter Donnell / 3 years ago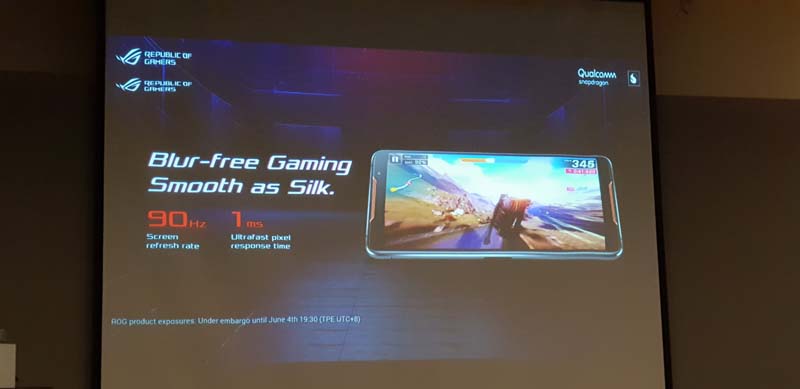 ROG Phone Computex 2018
When it comes to mobile gaming, I couldn't be much less interested in it as I am right now. However, with Razer releasing their own gaming phone, and now the new ROG Gaming Phone, I may be a lot more interested. The hardware side has been holding back the mobile market compared to PC gaming. However, the new ROG Phone features truly phenomenal performance, making it suitable for the current release schedule of PC games hitting moment. Of course, I mean Fortnite, PUBG, and similar.
Package Deal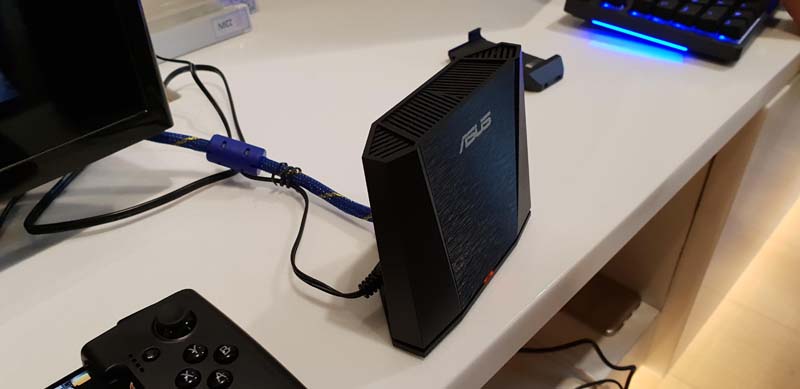 The new phone comes as an all in one package, so not just a handset, but a freaking huge amount of add-ons too. There's a clip-on controller, much like those of the Switch tablet. However, you can also use "air triggers" to remap buttons to virtual triggers on the side of the phone too.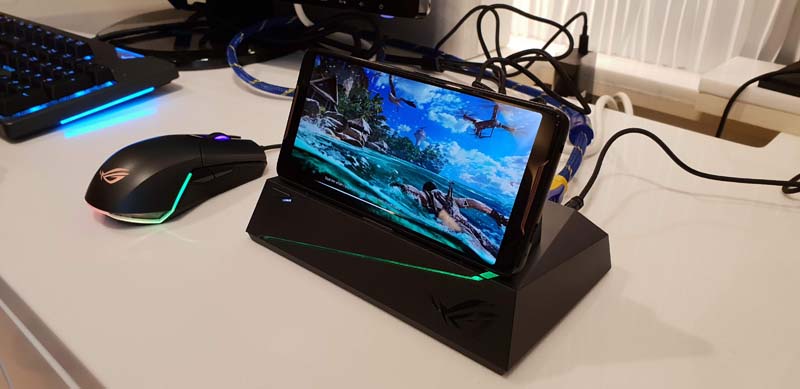 If that's not for you, you can use their WiFi dock, allowing you to pair the phone up to a monitor or TV, perfect for streaming on the big screen, and even streaming your PC game too it. The dock even has a USB hub, allowing the use of other peripherals like keyboards, mice and controllers.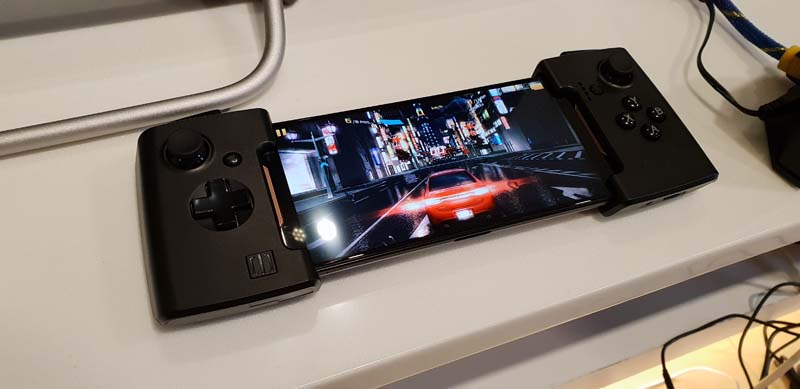 But wait, there's more!
Of course, there's more, a lot more. The phone wants to allow you to game on mobile all day long. To do this, it features dual charging sockets, one on the side, one on the bottom. Why? So the cable doesn't hit your hand regardless of orientation. It supports all the latest fast-charging tech, however, they have their own custom charger with the IC built in, meaning the phone doesn't get hot while charging, but will also charge even faster!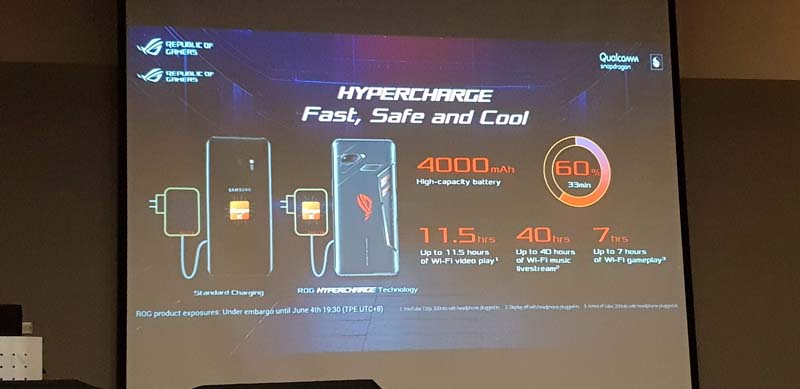 All of the Docks!
While the controller dock and WiFi dock are cool, there's also another included.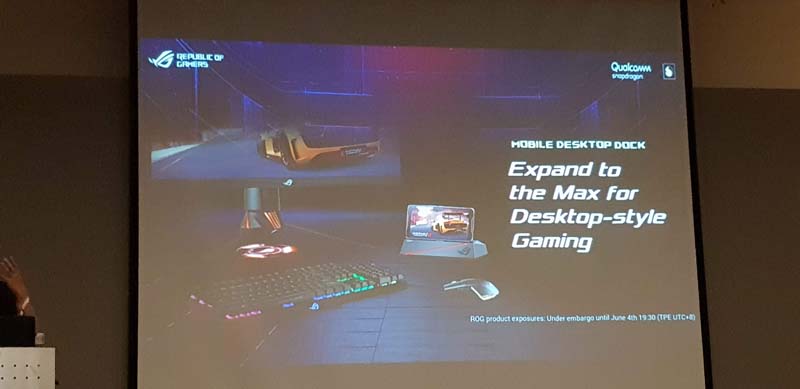 The dual screen dock has a built-in display, allowing you to create a Nintendo DS-like setup, and they're even working with devs to create unique game configurations. Of course, you can use it for dual apps also.
Ice Cold and Colourful
There's a clip on rear cooler for the phone too. It uses a Carbon Cooling Pad, Copper heat spreader and 3D vapour-chamber design.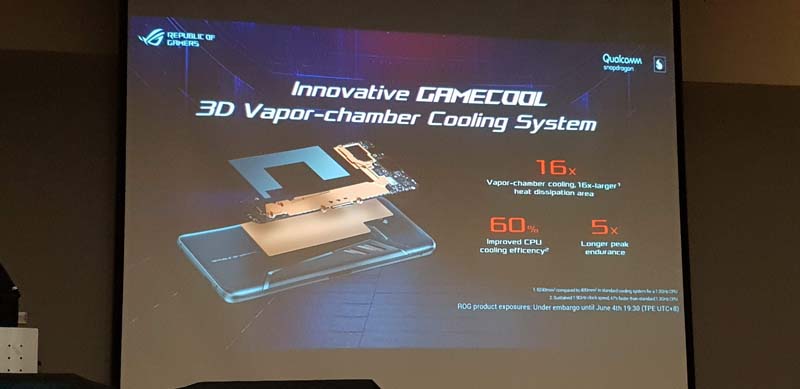 This means you can game for much longer. Of course, just like the back of the phone, it's got RGB lighting too, ooooooh yeah!
Hardware
With a Kryo CPU Speed-Binned to 2.96 GHz, it's certainly fast. Paired up with a 90 Hz AMOLED display with an incredible 1ms response rate too. For gaming, you can't get much better right now on mobile.
Prices and Release Date
No word on price, but a nod towards it being a premium price bracket. This isn't a mass consumer phone, it's pretty extreme in regards to hardware and all those accessories. Hopefully, we'll have a release date soon too! We can't wait!
ASUS ROG Phone 4K Video Coverage
Computex 2018 Coverage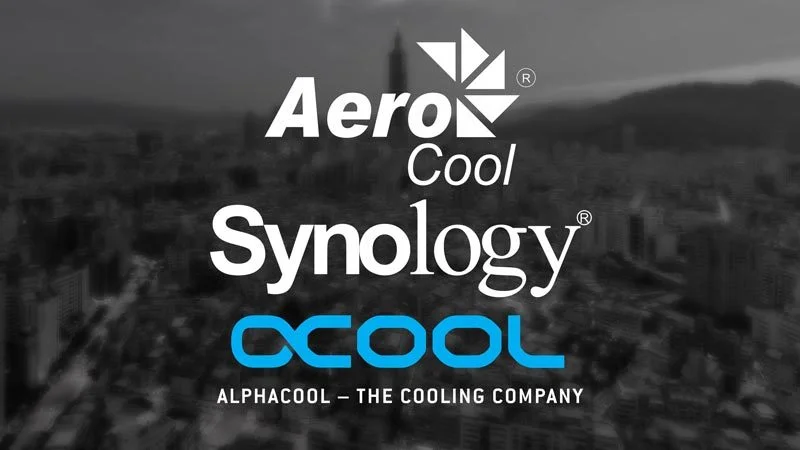 We would like to say a big thank you to our sponsors Aerocool, Synology, and Alphacool. Remember, you can check out even more Computex 2018 coverage on eTeknix.com here, as well as our latest 4K video coverage on our YouTube channel. You'll find our social media links below. Follow us for even more information, teasers, previews, updates and more!