ASUS ROG Strix Fusion 300 Gaming Headset Review
---
---
---
Peter Donnell / 5 years ago
---
ASUS ROG Strix Fusion 300
We've seen many great headsets from ASUS over the years, but more often than not, they've been quite extreme in terms of aesthetics. Especially their huge owl-eye designed they used on the STRIX DSP. However, it looks like ASUS has matured a little, as their latest headset is one of their sleekest designed to date. We had a chance to try one out a few months ago at an event, but today, I get to try one out where it really matters; sitting at my gaming PC!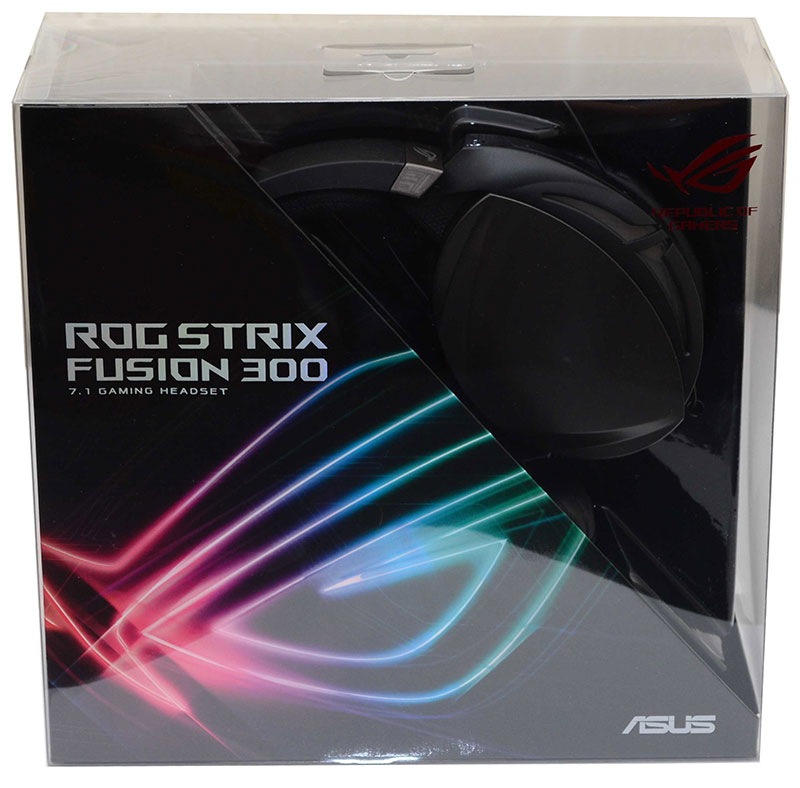 Equipped with powerful 50mm drivers, the new headset promises to deliver powerful audio for movies, music, gaming, and anything else you throw at it. Thanks to its plug and play virtual 7.1 surround sound, it should deliver all the surround sound thrills you desire while enjoying your favourite media too, without the need for any desktop software.
Hybrid ear cushions are nothing new to a headset, but it's a feature I'm happy to see. You get two sets in the box, one leather, one soft fabric. That means it's up to you to decide between tighter noise suppression or long-term comfort. I'll be using the leather ones, as I prefer the acoustics they tend to offer.
Features
Immerse yourself in pure and rich gaming audio, thanks to the exclusive airtight chamber design and 50mm ASUS Essence drivers
Enjoy plug-and-play virtual 7.1-channel surround sound anytime and anywhere with expertly-designed hardware
ROG Hybrid ear cushions offer superb sound insulation and will keep you comfortable and cool during marathon gaming sessions
Includes free 100% protein-leather ear cushions!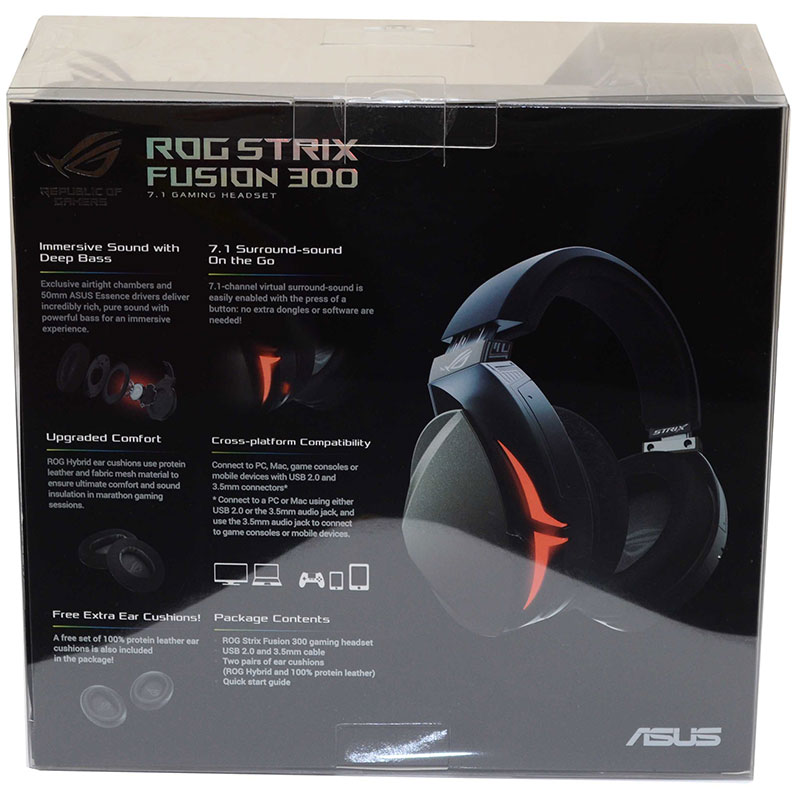 A New Breed of Audio Sensation
"ROG Strix Fusion 300 gaming headset features an exclusive airtight chamber design and 50mm ASUS Essence drivers, delivering pure gaming audio with deep bass. Immerse yourself in rich sound with onboard 7.1-channel virtual surround-sound wherever you go – no dongles or extra software are needed! Strix Fusion 300 is lightweight and comfortable and has wide compatibility with PC, Mac and game consoles. Experience impeccable, fully-immersive gaming audio with Strix Fusion 300!" – ASUS
Specifications
Connector
Platform

PC
MAC
Mobile
PlayStation 4
Xbox One

Driver
Impedance
Response
Microphone
Response
Sensitivity
What's in the Box
In the box, you'll find the headset (obviously), all the usual documentation, the cables and the ear pads.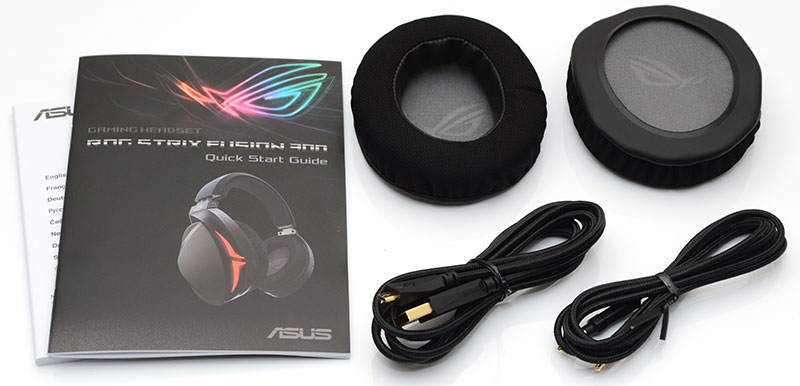 Both cables come with a durable hard-wearing braiding, as well as gold-plated connectors. You can use either cable depending on which device you're using.

The leather ear cushions come pre-installed, but there are some hybrid fabric ones in the box, which has an inner layer of leather.