ASUS ROG STRIX LC RX 6800 XT OC Review
---
---
---
Peter Donnell / 2 years ago
A Closer Look
The latest card from ASUS is pretty wild and I like it. I love a toned down and muted style, and really clean looking hardware, but this thing is just all-out on everything. The card may not have a traditional heatsink and fan configuration, but it's by no means a small card.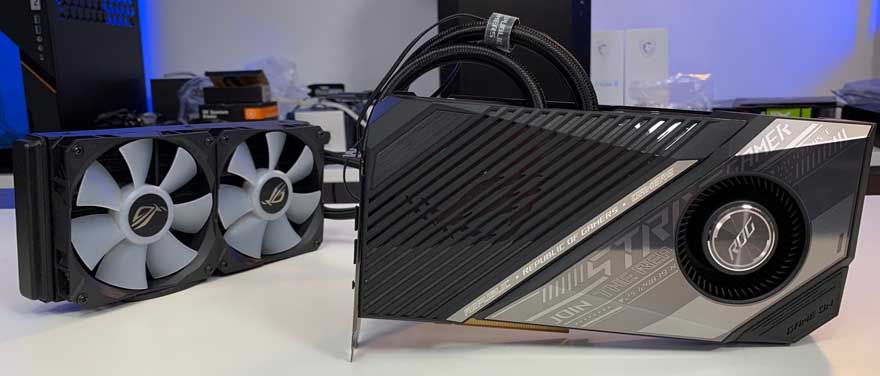 It's still got a wide PCB design and the width only goes further when you consider the tubing extends out from the side of the card. Of course, the tubing is flexible, but still, it's something you'll need to consider if you have a slimmer card design.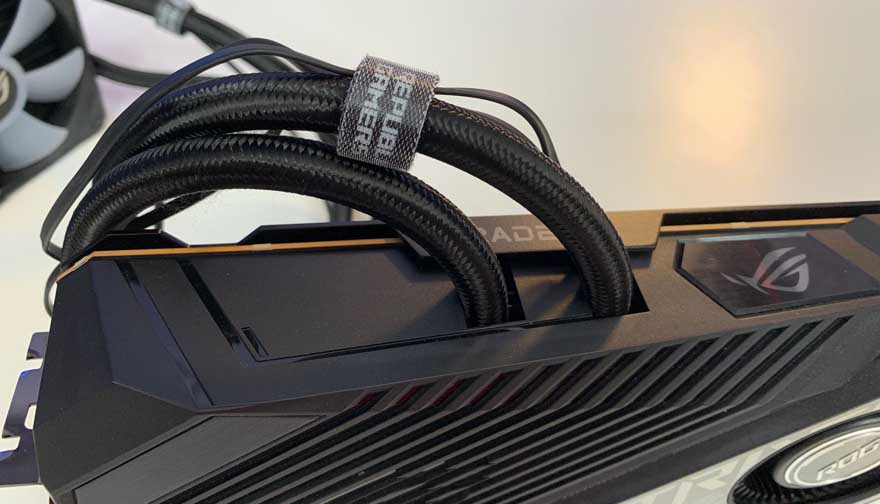 It would be a shame to hide that shroud though, and the card will look stunning in a vertical GPU mount. That way you can show off that stunning owl eye design, which as you can see in the picture above is fully ARGB lit.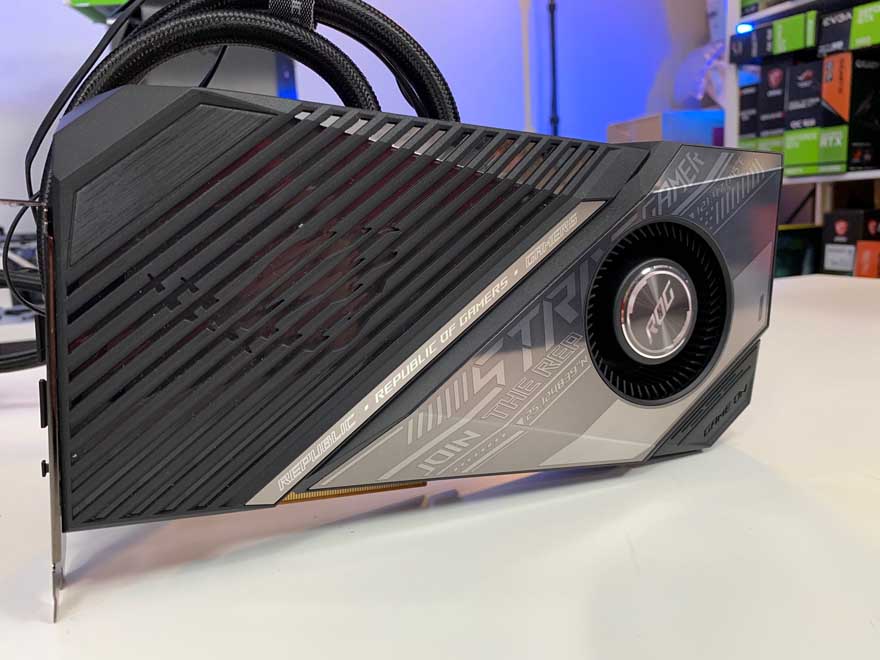 The other half of the card has that funky STRIX digital graffiti design on it. Of course, that's the same design we see on their more recent motherboards, gaming mouse, power supplies, cases and more, so it'll all match up beautifully.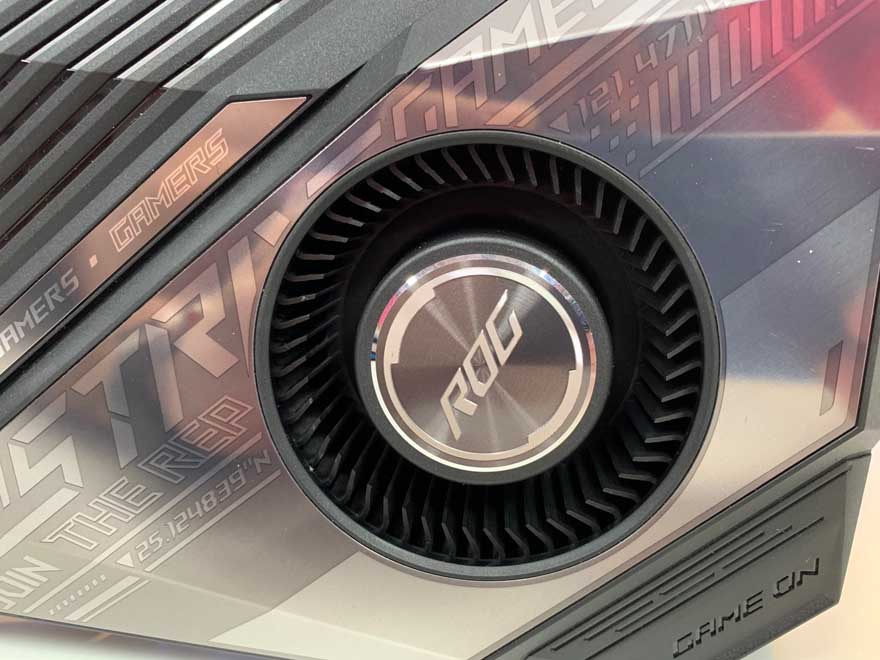 Of course, the card takes two 8-pin PSU connectors, but interestingly, that power will also power the liquid cooling, as it's all hard-wired into the GPU block, which is awesome.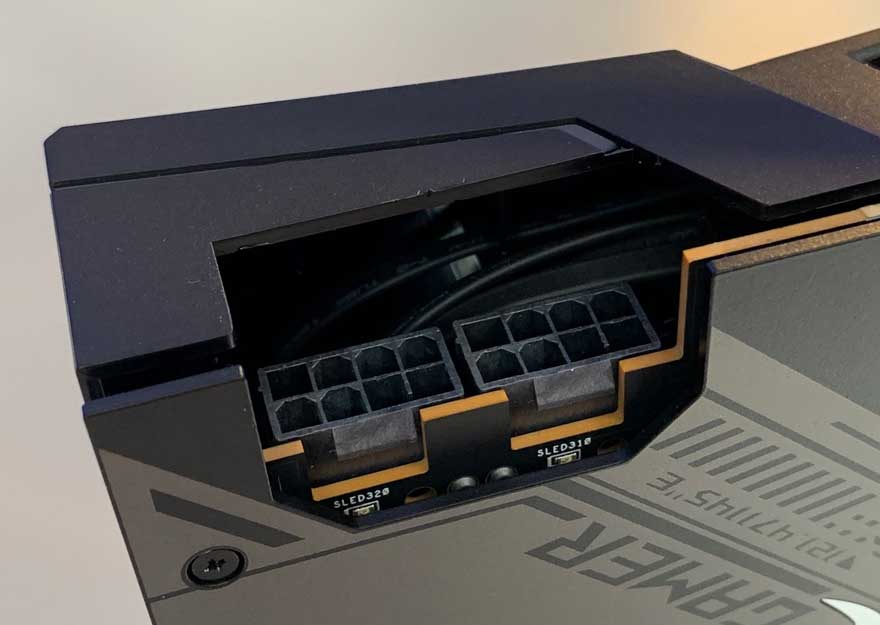 A full-size backplate, not only gorgeous to look at, but it makes the card feel exceptionally durable, and it'll provide further cooling for the PCB.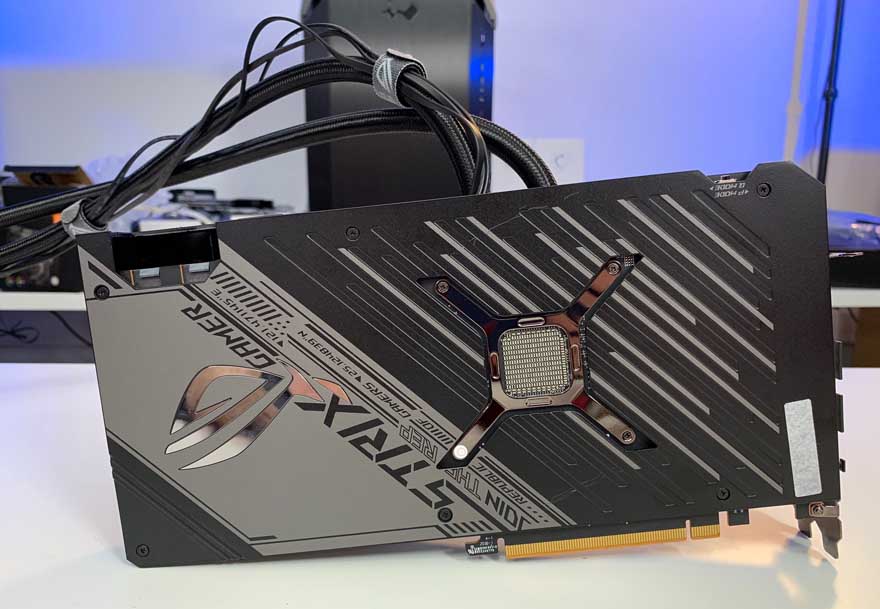 You can switch between quiet and performance mode here, we'll be leaving it on performance though.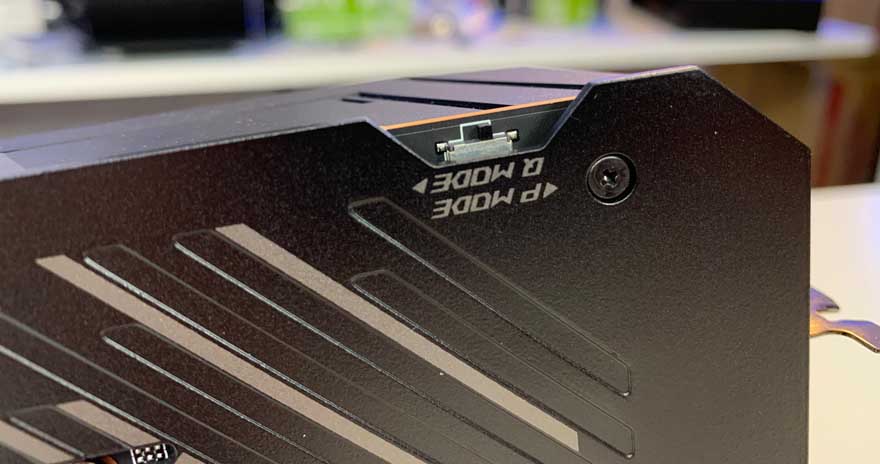 All the usual display outputs here, no big surprises.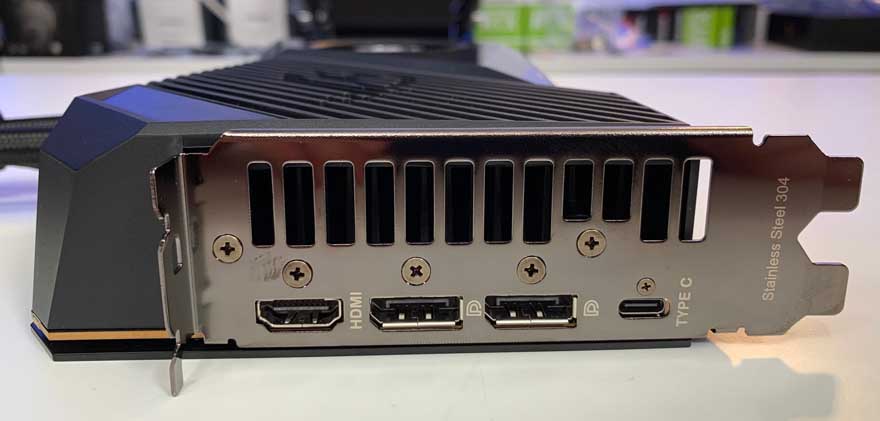 The radiator looks stunning, and for a GPU, that's a LOT of surface area to cool what we know is already a competitive and efficient chipset.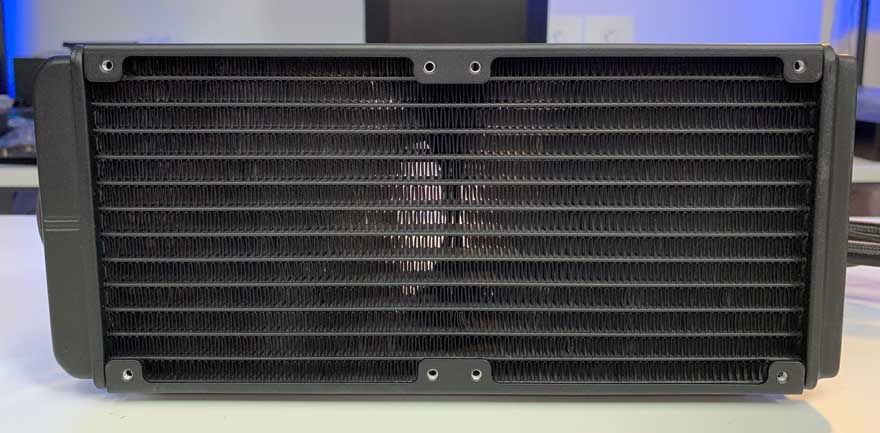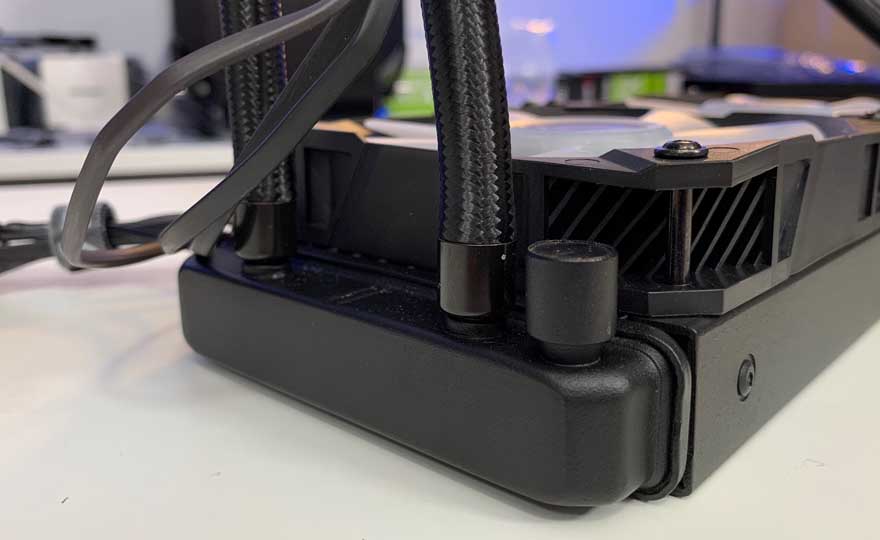 The fans really set things off though, offering up some lovely ARGB lighting, which is all synced with the rest of the GPU.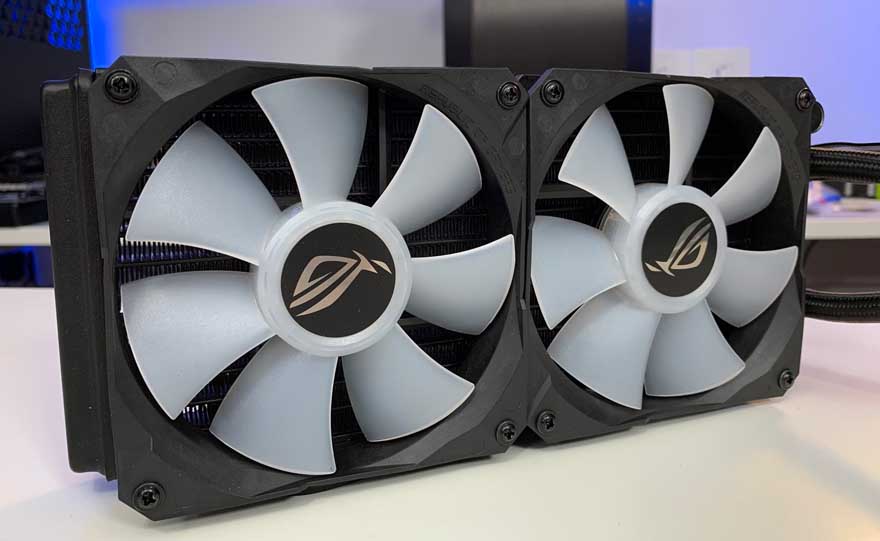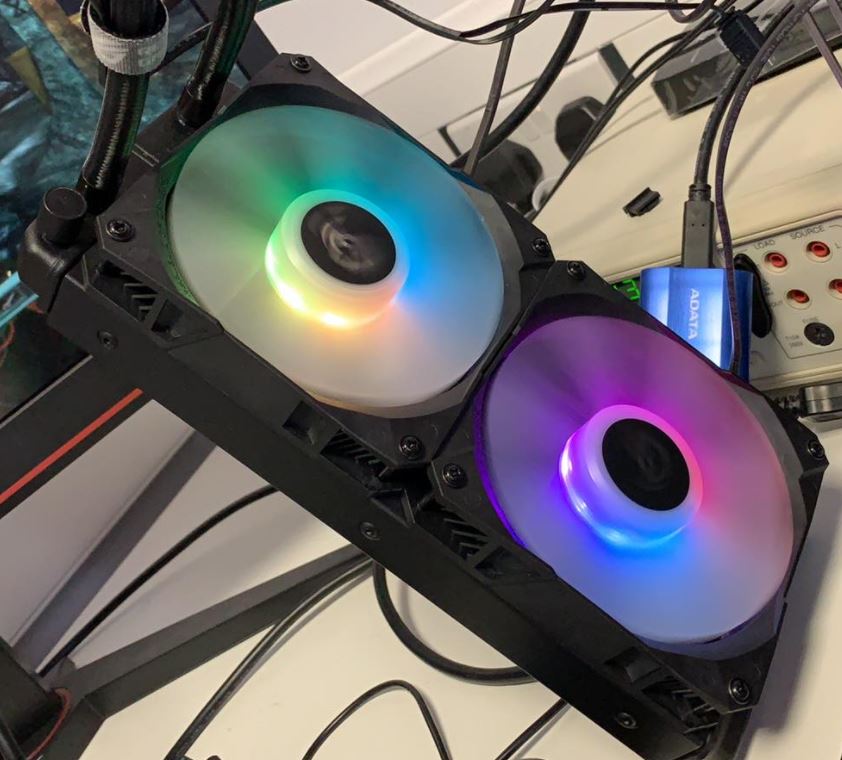 Enough of this. Let's test it!