ASUS ROG STRIX LC RX 6800 XT OC Review
---
---
---
Peter Donnell / 2 years ago

The ASUS STRIX cards are often some of the fastest, if not THE fastest cards of any big launch. The release of the mighty AMD RX 6800 XT is no exception either, but we suspect this particular card will be further ahead of their rivals than usual. The ASUS ROG STRIX LC RX 6800 XT Gaming OC comes equipped with a 240mm liquid-cooled radiator, as well as a low-noise blower on the card. The big radiator will offer up huge cooling potential for the chipset, allowing it to high a much higher boost clock and maintain it for big performance increases. The blower fan is there to keep the memory chips and power delivery hardware cool, but overall, that shouldn't have to spin too much.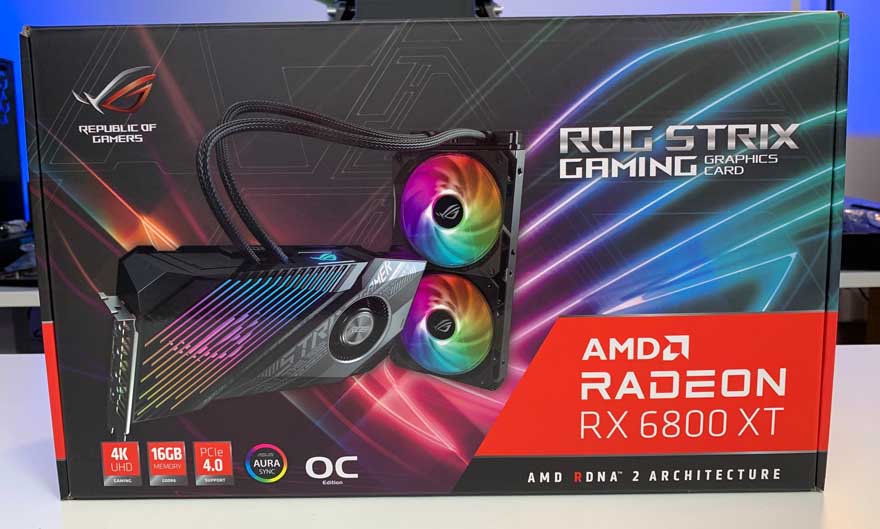 ASUS ROG STRIX LC RX 6800 XT Gaming OC
We've already seen the RX 6800 XT size up to the latest and greatest from Nvidia, and it's extremely competitive, even beating Nvidia in quite a few tests and matching them in others. While this liquid cooling version isn't going to be cheap, that enourmous boost clock speed is sure to be pretty damn impressive. Throw in a funky new design, loads of ARGB lighting, and the premium build quality we've come to expect from ASUS for good measure. So, let's get right to it!
Features
1527 MHz Core Clock
2410 MHz Boost Clock
AIO Liquid Cooling
240mm radiator
2 x 120mm fans
Low-noise blower fan on the card
ARGB lighting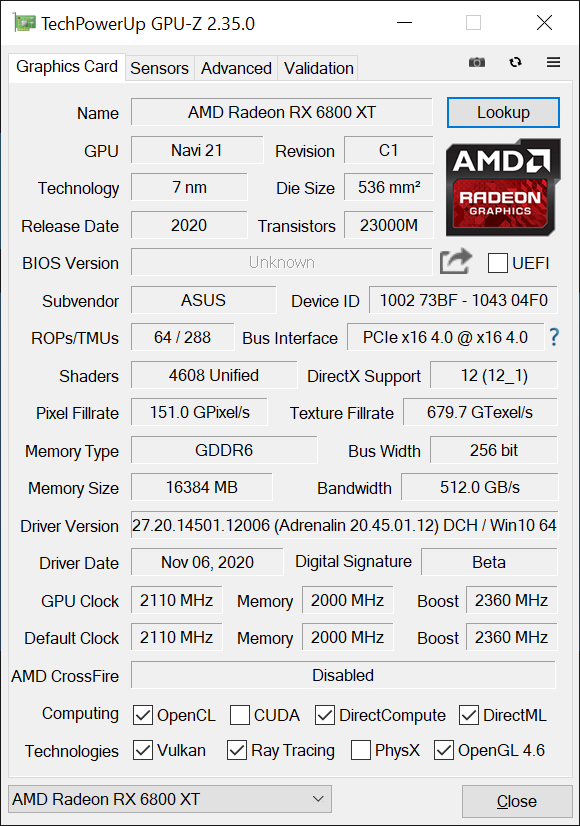 What ASUS Had to Say
"The Radeon RX 6800 XT is one of the most powerful GPUs that AMD has ever built. As we began to sketch out the ROG Strix version of the RX 6800 XT, its raw power spurred our engineers to build a cooling system that could unleash its full potential. During this process, our thoughts naturally turned to liquid cooling. PC enthusiasts the world over are already familiar with the benefits of all-in-one liquid cooling systems for their CPUs, and many of them have even added similar systems to their graphics cards using aftermarket kits to pursue the outer limits of GPU performance." – ASUS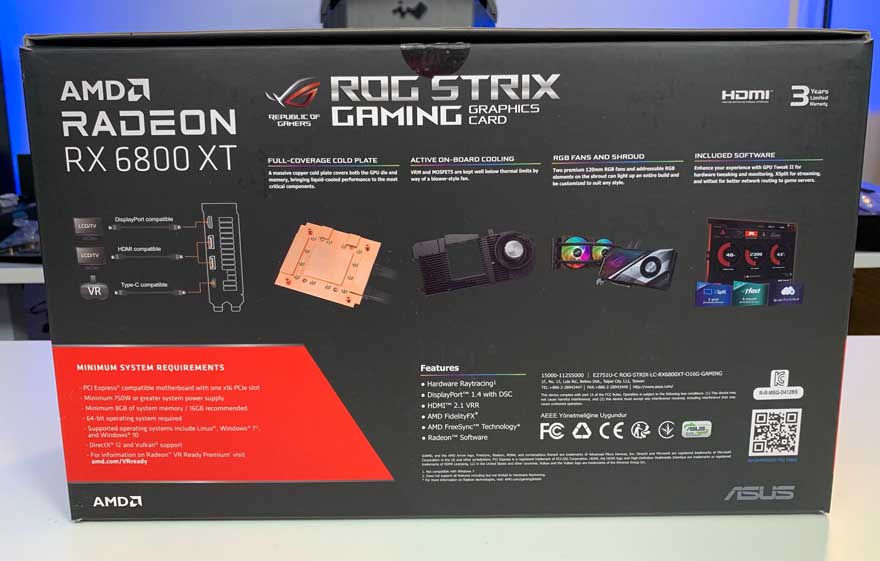 ———————–
A Closer Look
The latest card from ASUS is pretty wild and I like it. I love a toned down and muted style, and really clean looking hardware, but this thing is just all-out on everything. The card may not have a traditional heatsink and fan configuration, but it's by no means a small card.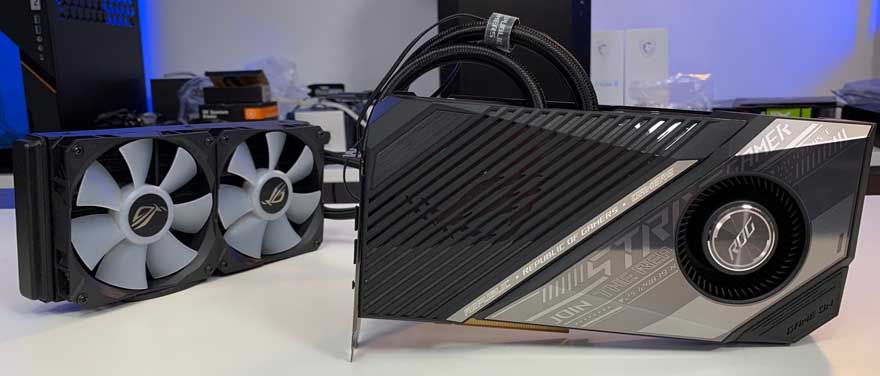 It's still got a wide PCB design and the width only goes further when you consider the tubing extends out from the side of the card. Of course, the tubing is flexible, but still, it's something you'll need to consider if you have a slimmer card design.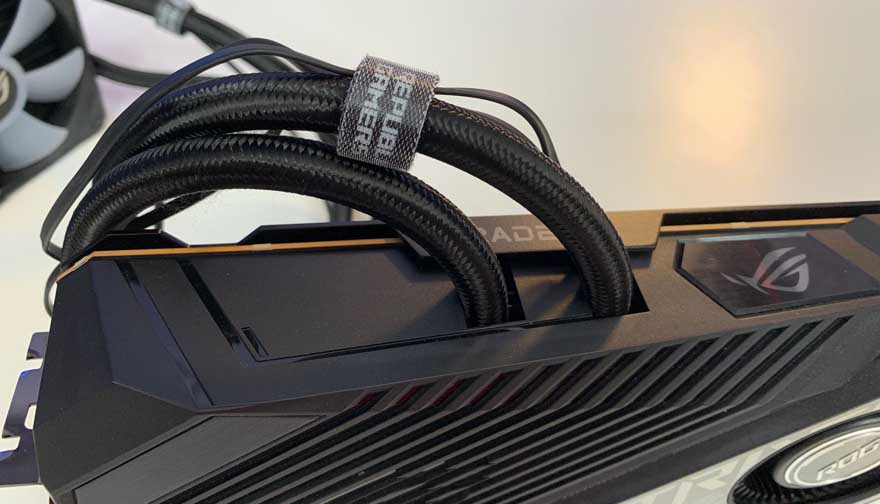 It would be a shame to hide that shroud though, and the card will look stunning in a vertical GPU mount. That way you can show off that stunning owl eye design, which as you can see in the picture above is fully ARGB lit.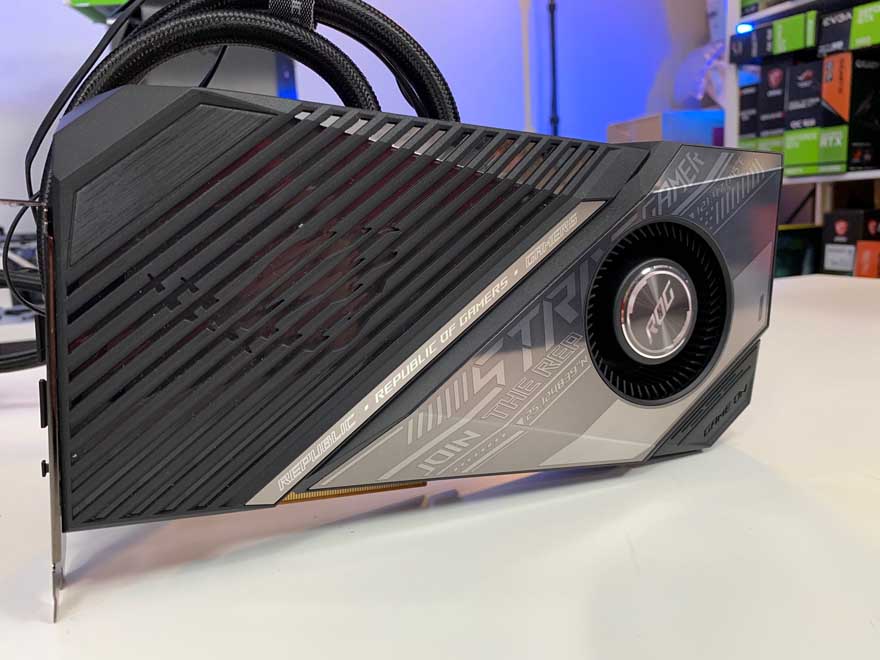 The other half of the card has that funky STRIX digital graffiti design on it. Of course, that's the same design we see on their more recent motherboards, gaming mouse, power supplies, cases and more, so it'll all match up beautifully.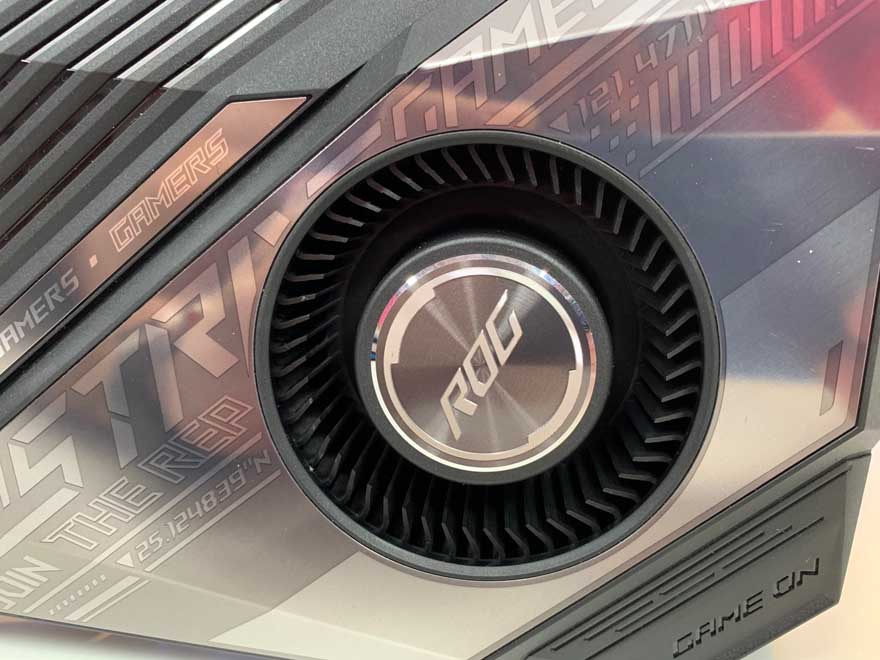 Of course, the card takes two 8-pin PSU connectors, but interestingly, that power will also power the liquid cooling, as it's all hard-wired into the GPU block, which is awesome.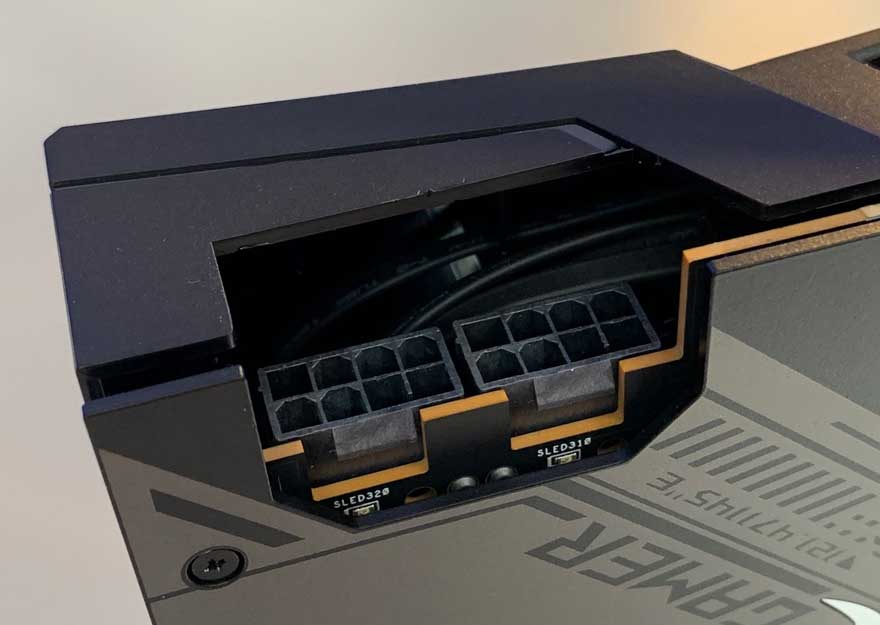 A full-size backplate, not only gorgeous to look at, but it makes the card feel exceptionally durable, and it'll provide further cooling for the PCB.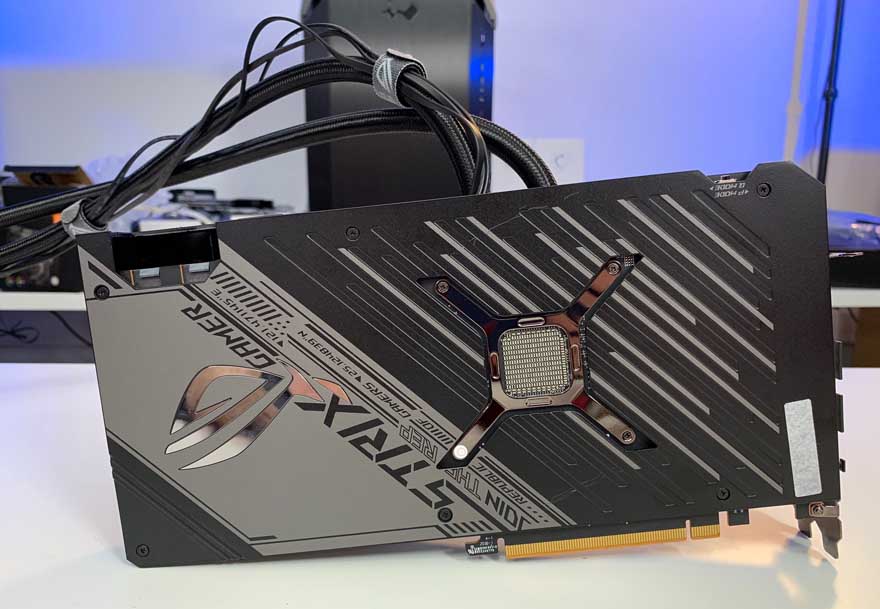 You can switch between quiet and performance mode here, we'll be leaving it on performance though.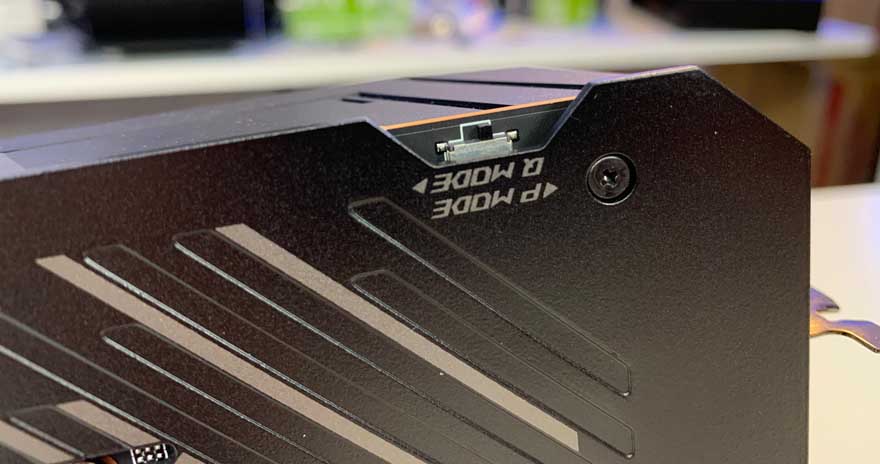 All the usual display outputs here, no big surprises.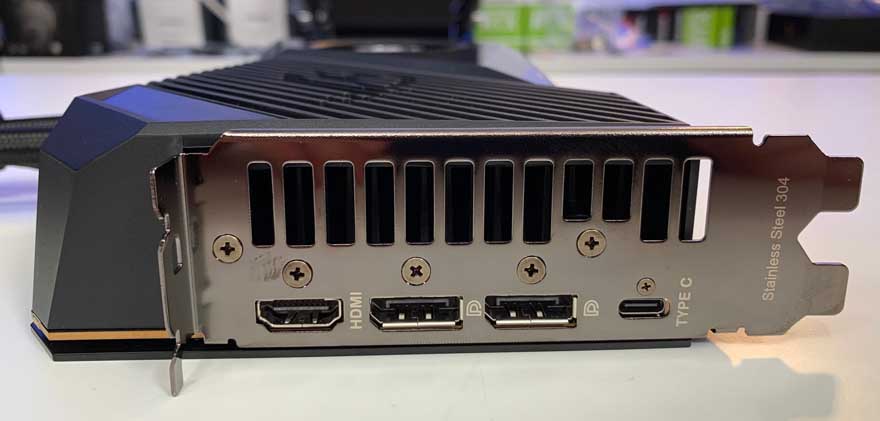 The radiator looks stunning, and for a GPU, that's a LOT of surface area to cool what we know is already a competitive and efficient chipset.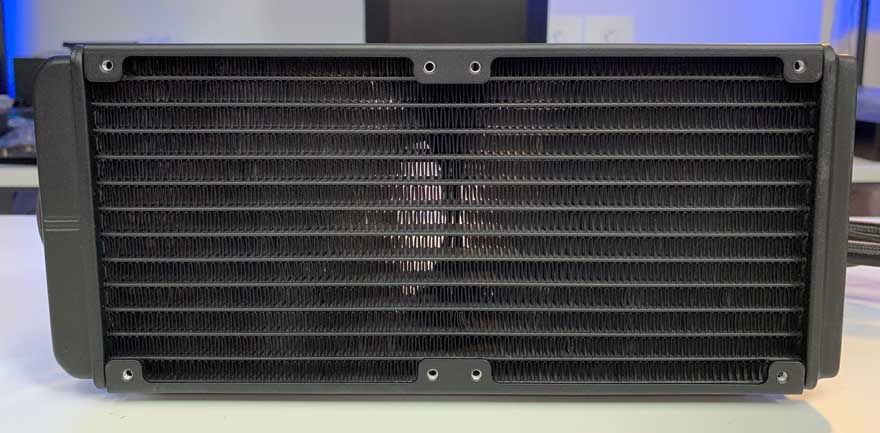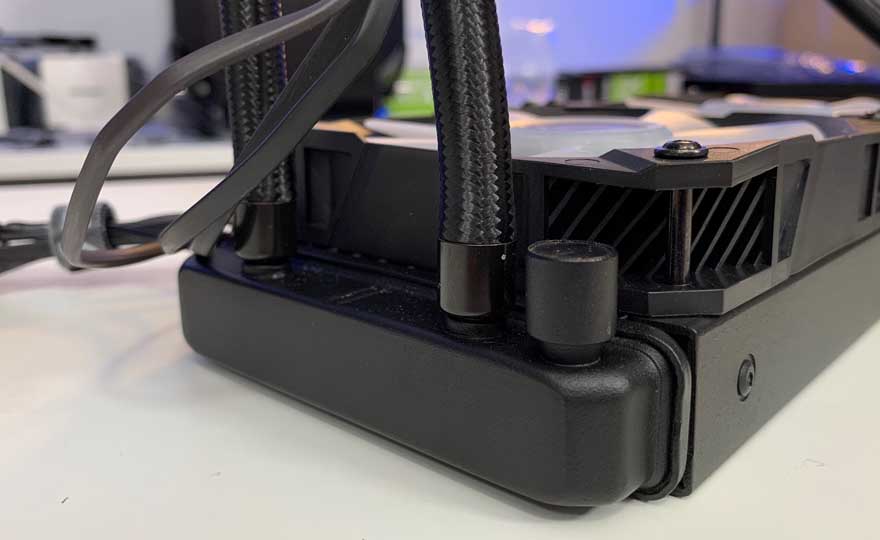 The fans really set things off though, offering up some lovely ARGB lighting, which is all synced with the rest of the GPU.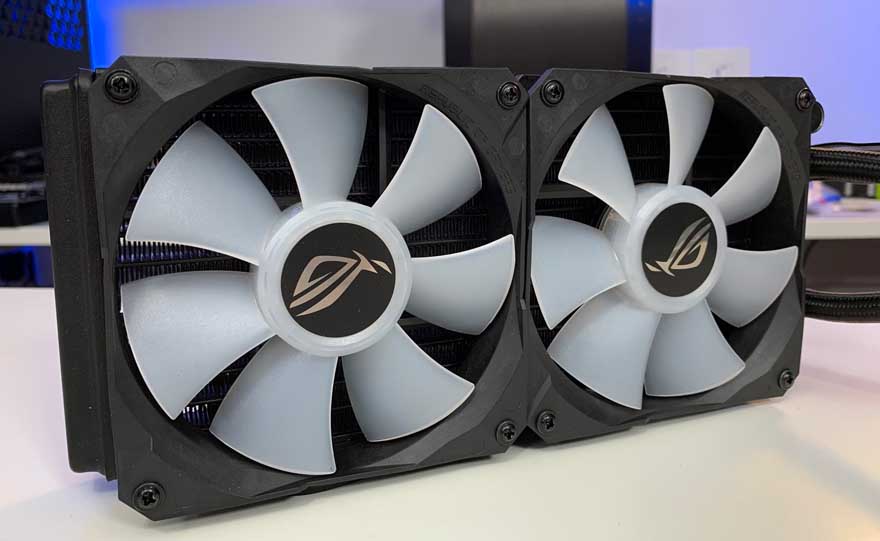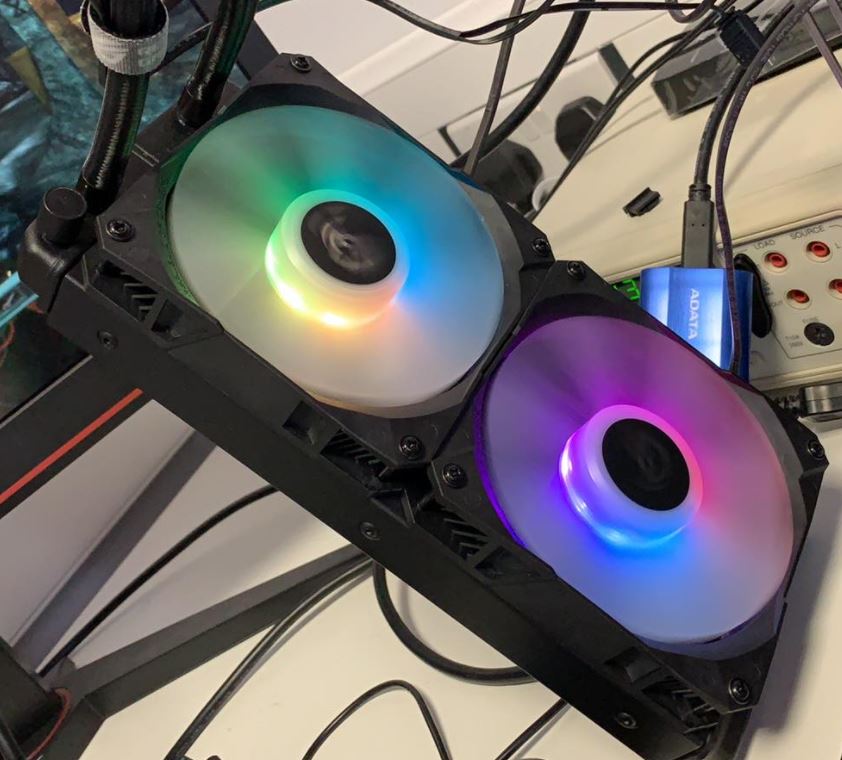 Enough of this. Let's test it!
———————–
How We Test
We continue to update our testing methods around once per year. As such, we re-test older hardware to reflect changes over time. These can be driver updates, Windows updates, game patches, and more; all of which have an impact on performance figures. Furthermore, we update our test bench to newer and more relevant hardware. This means that our new reviews aren't always comparable to those of older reviews, so please compare the testing methodology on older reviews should you be trying to compare them with newer ones.
RED results indicate a new high-score.
Replicate Our Results
When it comes to our benchmarks in our reviews, the benchmarks are pretty self-explanatory and kept as simple as possible, although there are a few exceptions. Remember that your choice of a graphics card, CPU, the silicon lottery, and other factors can yield different numbers, and there's always a margin for error when using any software.
Links are provided below, as well as the settings we use. We encourage you to not just look at how one product compares to any other, but how it compares to your own. If you're looking to build a new system, you should benchmark your current PC using the benchmarks available to you. You should then look at the percentage improvement from your current hardware to the hardware tested here to give you a ballpark figure of how much of an upgrade this will provide you with.
Graphics Card Test System
| | |
| --- | --- |
| Motherboard | ASUS Crosshair VIII Hero (Wi-Fi) |
| Processor | AMD Ryzen 9 3900X |
| RAM | TEAMGroup DarkZa 16GB 3600MHz (2x8GB) |
| CPU Cooler | Noctua NH-D15S |
| Power Supply | Phanteks Revolt Pro 850 |
| Storage | Seagate FireCuda 520 2TB |
| Chassis | Open Benchtable |
| Monitor | Dell UP3218K |
| OS | Windows 10 Pro Version 2004 |
Additional Hardware
Killawatt style electricity usage meter wall plug
Precision Gold N05CC Decibel meter
Gaming
To gauge performance levels which are easily reproduced time after time, by both ourselves and our readers, we now stick strictly to games default profiles. We now use the "High" profiles for all games or their respective equivalent at all resolutions. V-Sync is always disabled in our testing, as are FreeSync and G-Sync technologies or similar. Graphics card power usage is set to optimised or balance, and the system power mode set to High Performance within Windows and the available GPU driver software. Identical settings are used for all resolutions unless otherwise stated.
Games
Watch Dogs Legion
Dirt 5
Assassin's Creed: Valhalla
Godfall
Shadow of the Tomb Raider
Horizon Zero Dawn
Final Fantasy XV
Borderlands 3
Metro Exodus
Control
FarCry New Dawn
Ghost Recon Breakpoint
Wolfenstein Youngblood
Resolutions
1080p (Full HD)
1440p (2K)
2160p (4K)
4320p (8K)
Some tests will also include features such as Nvidia DLSS and Ray Tracing. However, these will be clearly labelled and may only appear in reviews for graphics cards that support those features. 8K testing will only appear in reviews of flagship cards that we consider capable.
Software Used
Noise
Everyone has a reasonable noise level preference when it comes to components on a computer. Some can handle all fans at 100% load to keep temperatures down; some want an entirely silent computer. To accurately gauge the noise output of a graphics card, we position a Precision Gold N05CC one meter above our open-air test bench and take an average reading at idle and load.
Power Consumption
We take power readings during the idle state with no background applications running. Then again at 50% completion of the Unigine Superposition benchmark, using the average as the final published result.
Temperatures
We take temperature readings after 10 minutes of desktop idle with no background programs running, then take the recorded maximum delivered from Unigine Superposition after a 4K optimised run, confirming the numbers are accurate with HWMonitor. Furthermore, the ambient temperature is always kept +/- 1c from 21c.
———————–
Synthetic Benchmarks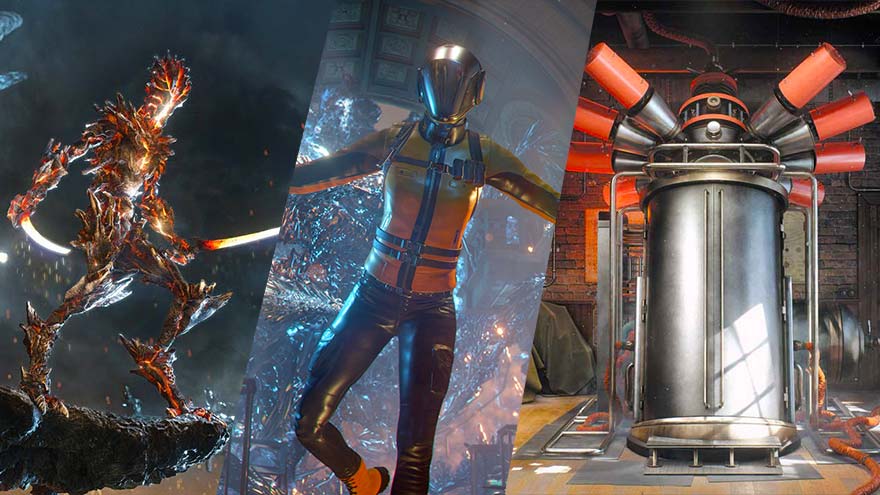 3DMark FireStrike –

33394

3DMark FireStrike Ultra –

12785

3DMark TimeSpy – 16725
3DMark TimeSpy Extreme – 8364
3DMark Port Royal (DXR) – 9296
Unigine Superposition 4K Optimised –

13984
3DMark FireStrike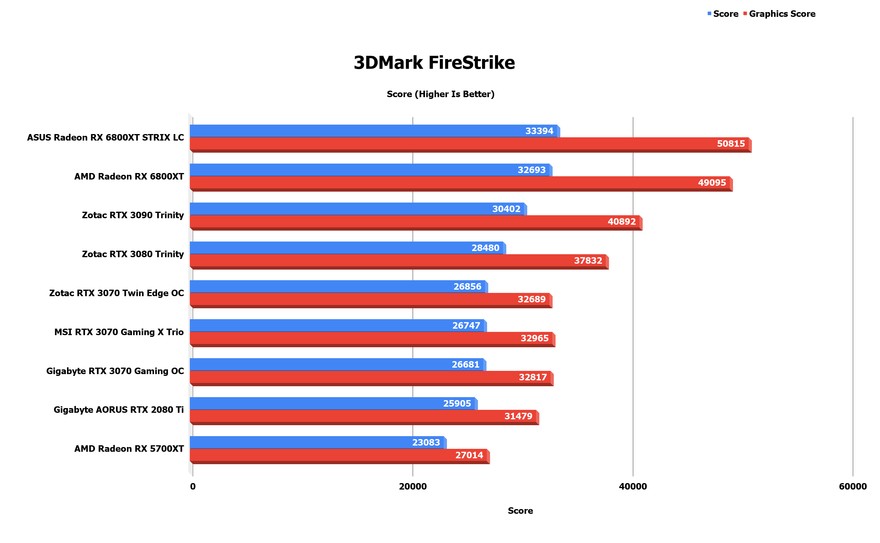 3DMark FireStrike Ultra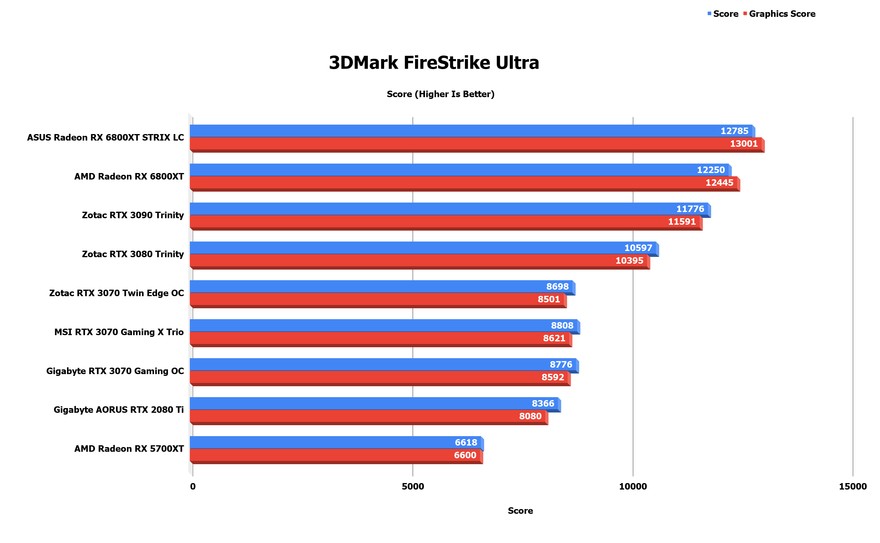 3DMark TimeSpy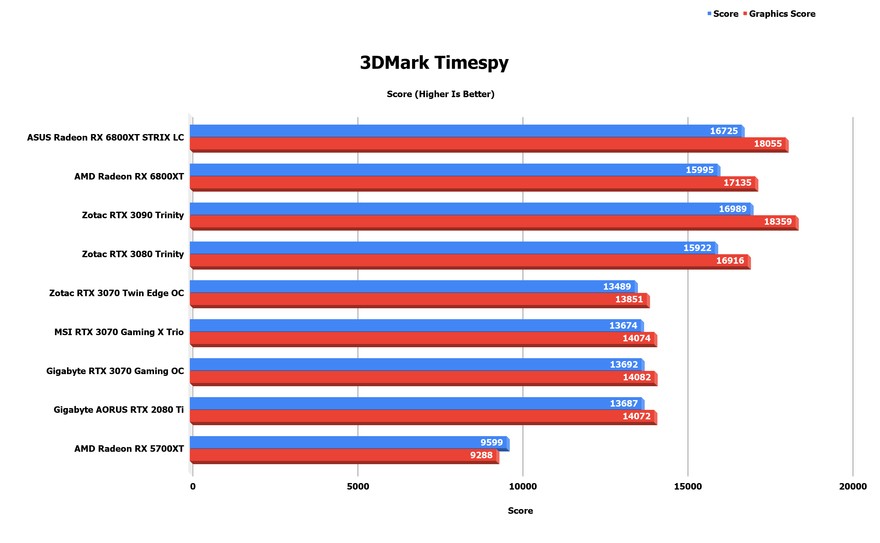 3DMark TimeSpy Extreme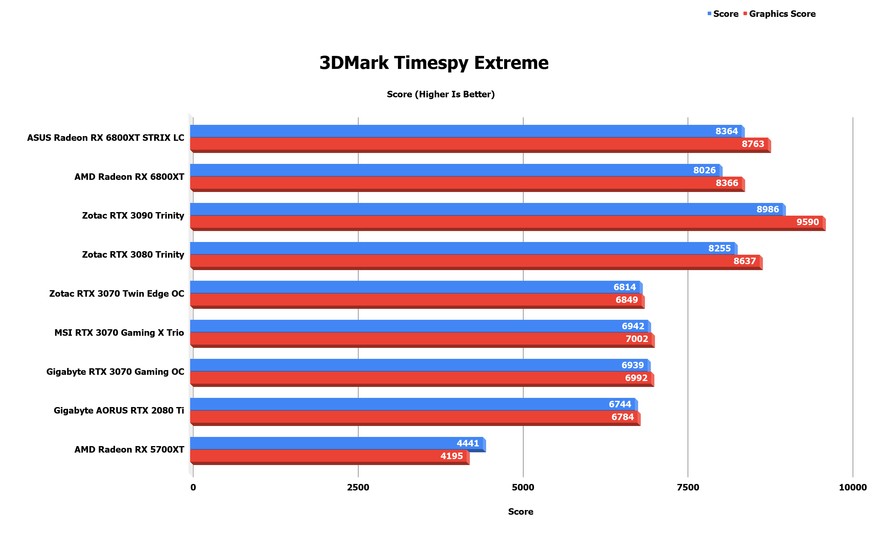 Unigine Superposition 4K Optimised
———————–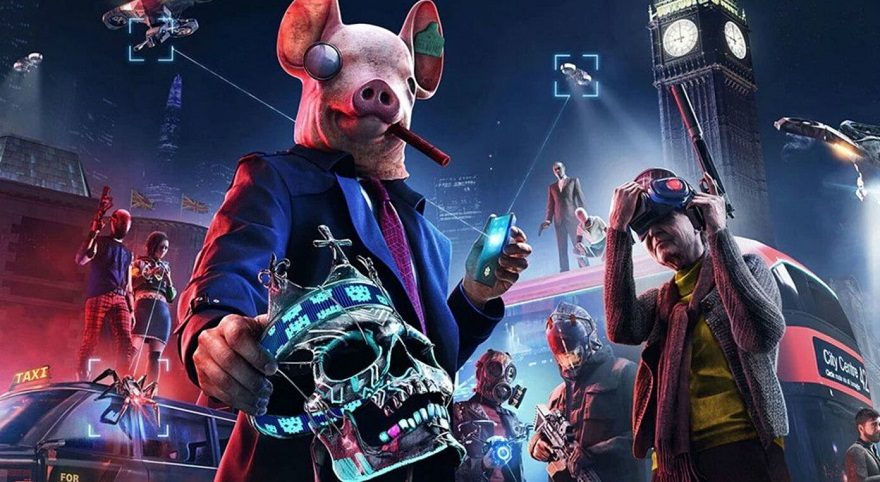 Build a resistance from virtually anyone you see as you hack, infiltrate, and fight to take back a near-future London that is facing its downfall. Welcome to the Resistance. Recruit and play as anyone in the city. Everyone you see has a unique backstory, personality, and skill set.
Hack armed drones, deploy spider-bots and take down enemies using an Augmented Reality Cloak. Explore a massive urban open world featuring London's many iconic landmarks and fun side activities. Take your recruits online and team up with your friends as you complete missions and challenging endgame content.
Available now on UPlay.
Watch Dogs Legion Performance
1080p Watch Dogs Legion –

115

1440p Watch Dogs Legion –

111

2160p Watch Dogs Legion – 77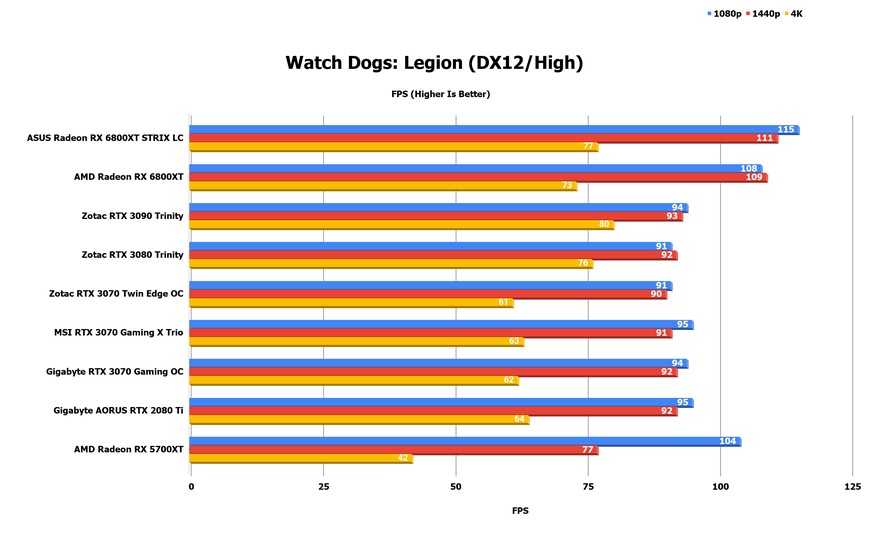 ———————–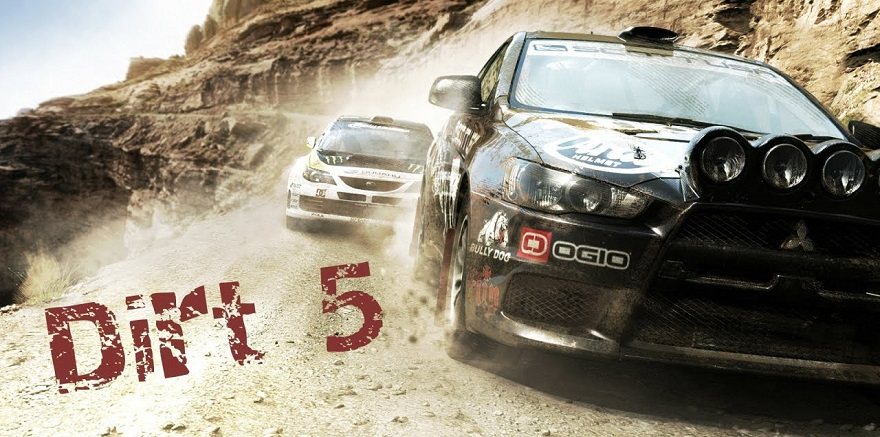 DIRT 5 is a fun, amplified, off-road racing experience created by Codemasters. Blaze a trail on routes across the world, covering gravel, ice, snow and sand, with a roster of cars ranging from rally icons to trucks, to GT heroes. With a star-studded Career, four-player split-screen, innovative online modes, livery editor and more new features, DIRT 5 is the next generation of extreme racing.
Available now on Steam.
Dirt 5 Performance
1080p Dirt 5 –

158.1

1440p Dirt 5 –

127.9

2160p Dirt 5 –

87.9
———————–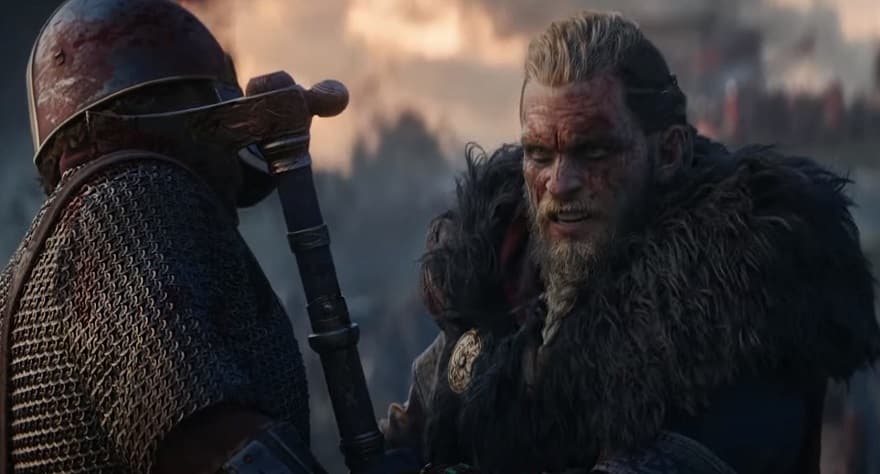 Become Eivor, a legendary Viking raider on a quest for glory. Explore England's Dark Ages as you raid your enemies, grow your settlement, and build your political power.
• Lead epic Viking raids against Saxon fortresses throughout England.
• Dual-wield powerful weapons and relive the visceral fighting style of the Vikings.
• Challenge yourself with the most varied collection of enemies ever found in Assassin's Creed.
• Shape the growth of your character with every choice you make and carve your path to glory.
• Explore a Dark Age open world, from the harsh shores of Norway to the beautiful kingdoms of England.
• Personalize your experience by growing your clan's settlement.
Available now on UPlay.
Assassin's Creed Valhalla Performance
1080p Assassin's Creed Valhalla –

125

1440p Assassin's Creed Valhalla –

102

2160p Assassin's Creed Valhalla – 65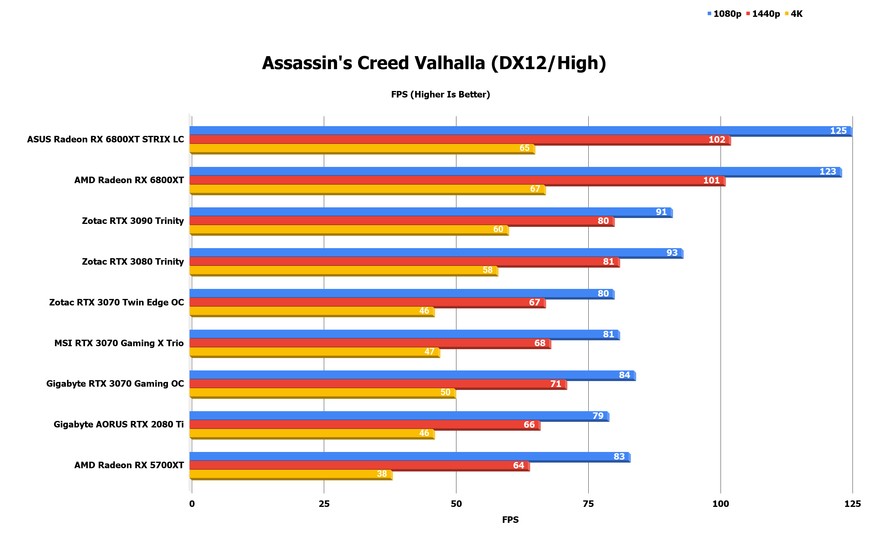 ———————–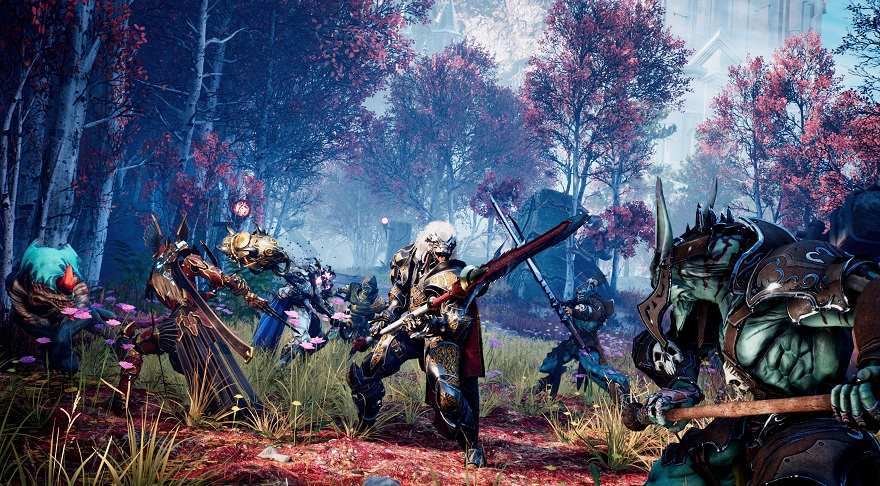 Aperion is on the precipice of ruin. You are the last of the Valorian knights, god-like warriors able to equip Valorplates, legendary armor sets that transform wielders into unstoppable masters of melee combat. Tear through foes as you climb through the elemental realms and challenge the mad god, Macros who awaits you at the top. Ascend in Godfall, the first-of-its-kind, looter-slasher, melee action-RPG.
Available now on EPIC.
Godfall Performance
1080p Godfall –

139.8

1440p Godfall –

120.1

2160p Godfall –

76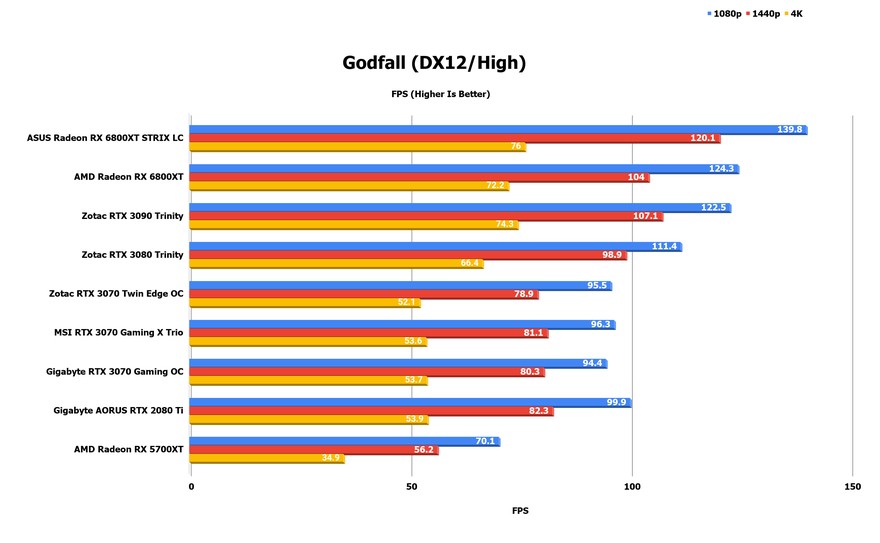 ———————–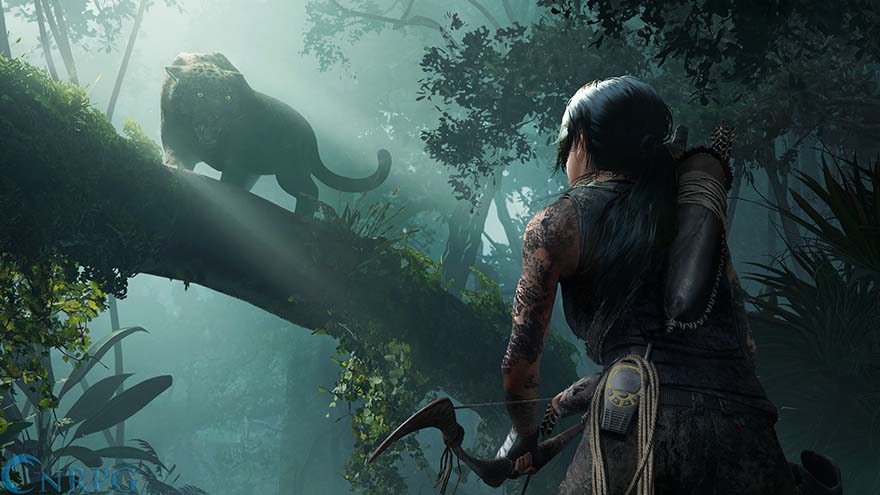 Experience Lara Croft's defining moment as she becomes the Tomb Raider. In Shadow of the Tomb Raider, Lara must master a deadly jungle, overcome terrifying tombs, and persevere through her darkest hour. As she races to save the world from a Maya apocalypse, Lara will ultimately be forged into the Tomb Raider she is destined to be.
Available now on Steam.
Shadow of the Tomb Raider Performance
1080p Shadow of the Tomb Raider –

142

1440p Shadow of the Tomb Raider –

140

2160p Shadow of the Tomb Raider – 100
———————–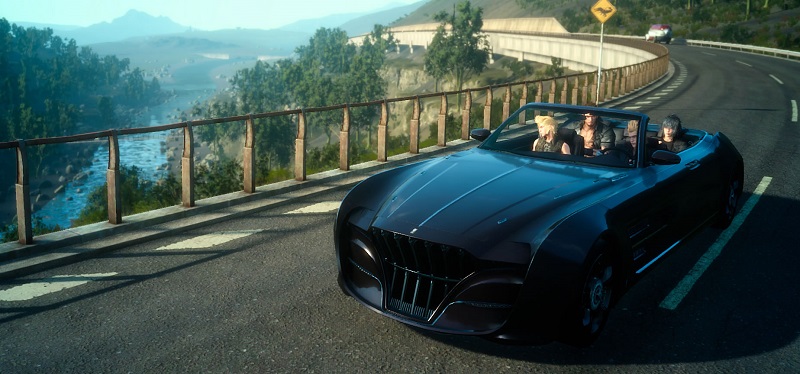 For the first time, players take control of Noctis's greatest foe in this brand-new episode of FINAL FANTASY XV! Delve into the dark tale of scorned saviour Ardyn Lucis Caelum and unravel the secrets surrounding his mysterious past.
Available now on Steam.
Final Fantasy XV Performance
1080p Final Fantasy XV – 13619
1440p Final Fantasy XV – 11753
2160p Final Fantasy XV – 6944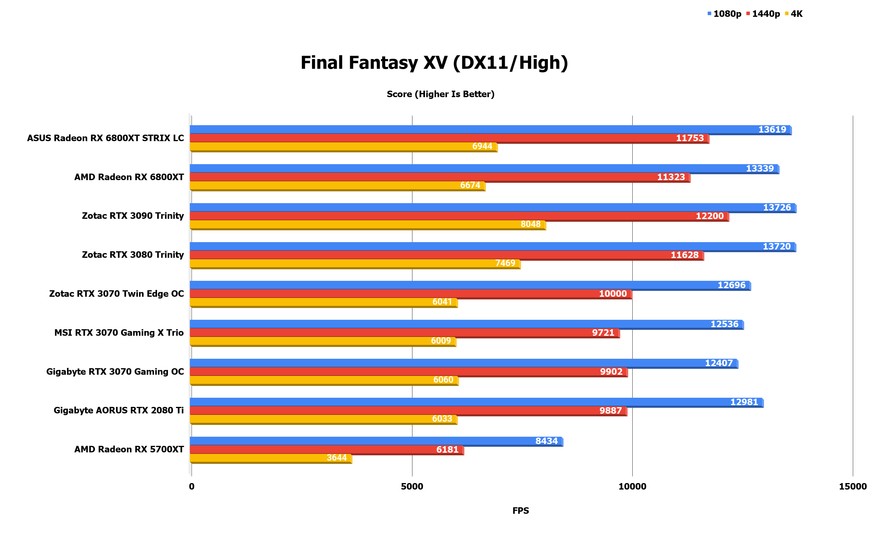 ———————–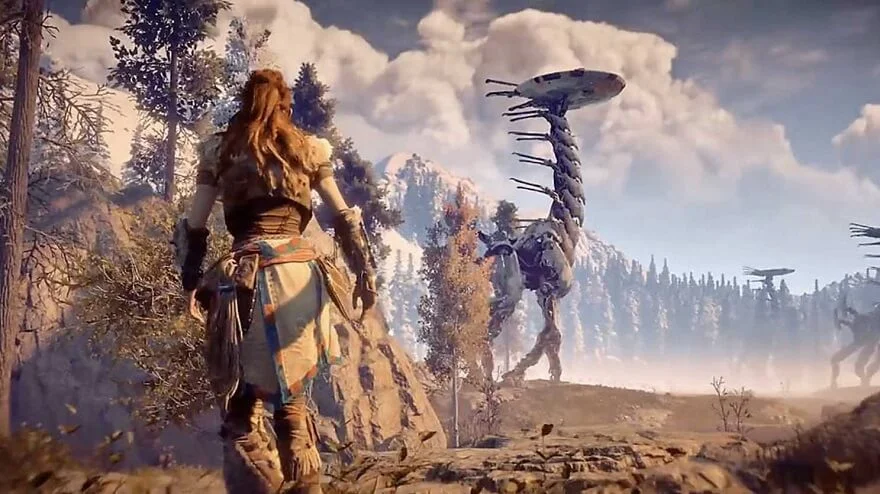 Experience Aloy's entire legendary quest to unravel the mysteries of a world ruled by deadly Machines. An outcast from her tribe, the young hunter fights to uncover her past, discover her destiny… and stop a catastrophic threat to the future.
Unleash devastating, tactical attacks against unique Machines and rival tribes as you explore an open world teeming with wildlife and danger. Horizon Zero Dawn is a multi-award-winning action role-playing game – and this Complete Edition for PC includes the huge expansion The Frozen Wilds, featuring new lands, skills, weapons and Machines.
Available now on Steam.
Horizon Zero Dawn Performance
1080p Horizon Zero Dawn –

152

1440p Horizon Zero Dawn – 132
2160p Horizon Zero Dawn – 78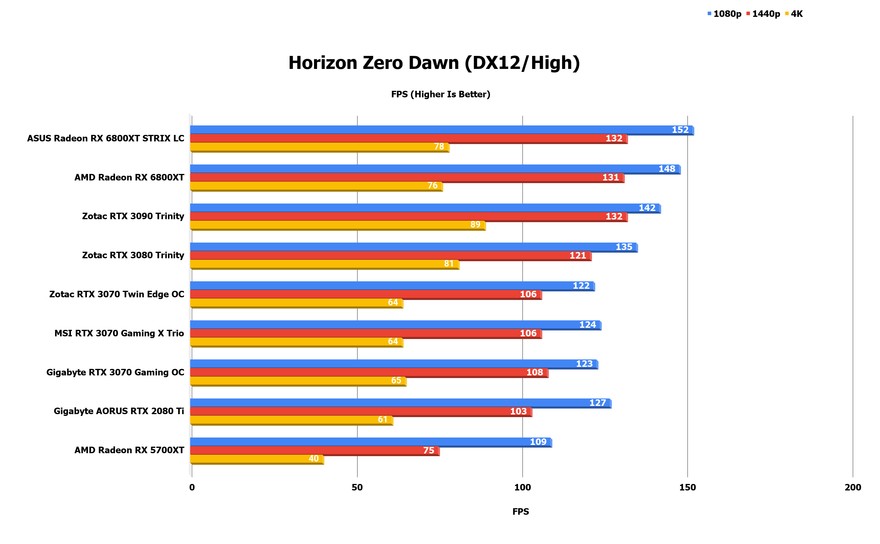 ———————–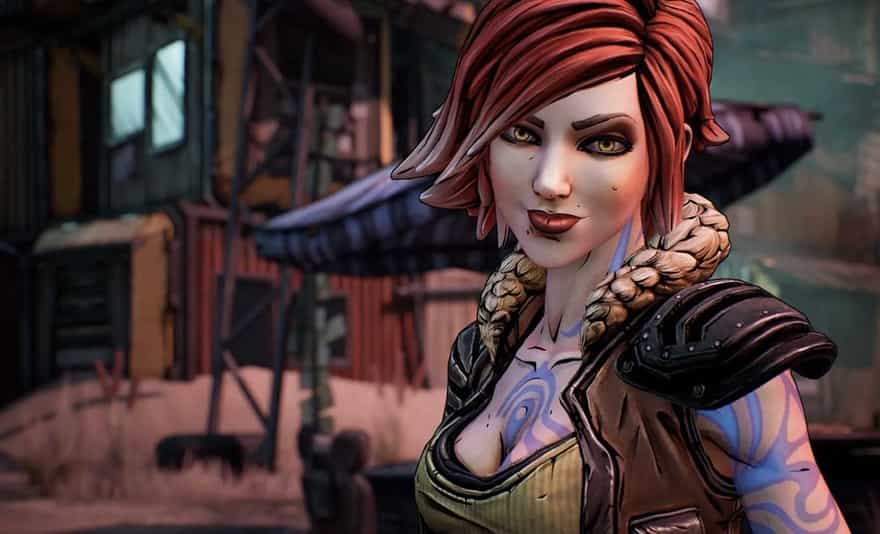 The original shooter-looter returns, packing bazillions of guns and a mayhem-fueled adventure! Blast through new worlds and enemies as one of four new Vault Hunters. Play solo or with friends to take on insane enemies, score loads of loot and save your home from the most ruthless cult leaders in the galaxy.
At the hard edge of the galaxy lies a group of planets ruthlessly exploited by militarized corporations. Brimming with loot and violence, this is your home—the Borderlands. Now, a crazed cult known as The Children of the Vault has emerged and is spreading like an interstellar plague. Play solo or co-op as one of four unique Vault Hunters, score loads of loot and save the galaxy from this fanatical threat.
Available now on Epic Games Store.
Borderlands 3 Performance
1080p Borderlands 3 – 108.79
1440p Borderlands 3 – 106.38
2160p Borderlands 3 – 67.5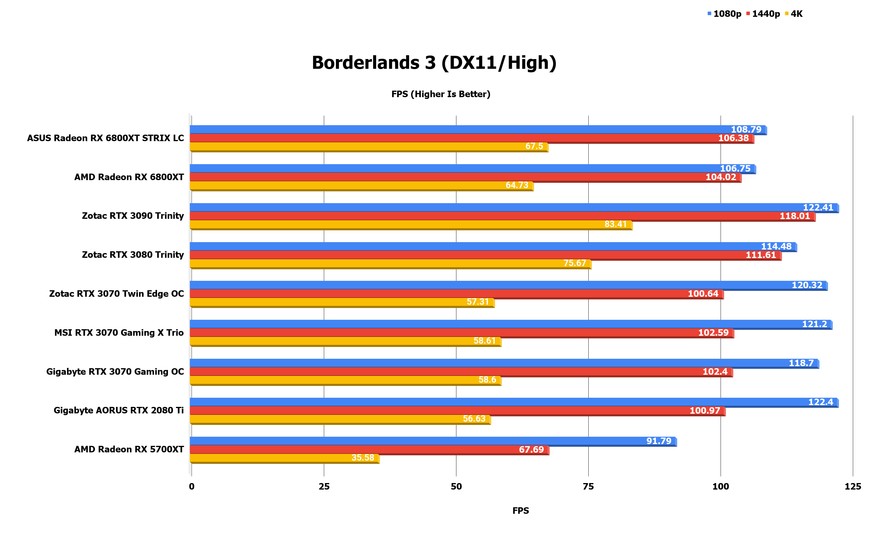 ———————–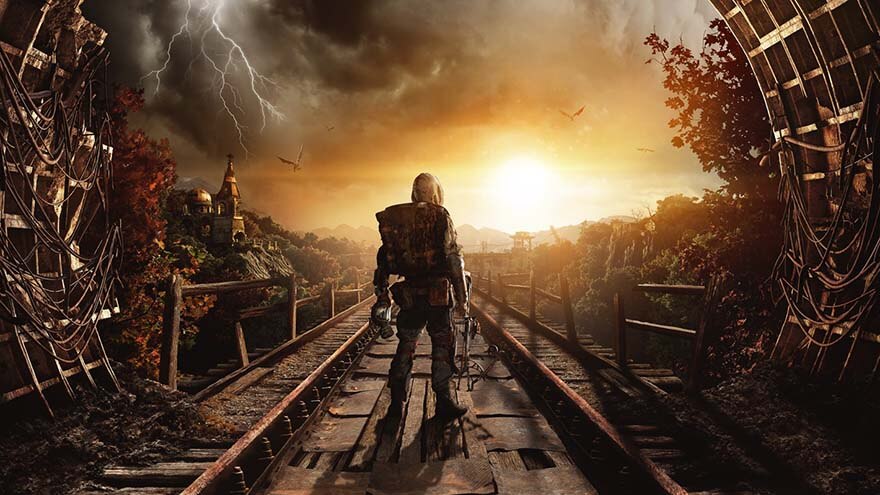 Metro Exodus is an epic, story-driven first-person shooter from 4A Games that blends deadly combat and stealth with exploration and survival horror in one of the most immersive game worlds ever created. Flee the shattered ruins of dead Moscow and embark on an epic, continent-spanning journey across post-apocalyptic Russia in the greatest Metro adventure yet.
Explore the Russian wilderness in vast, non-linear levels and follow a thrilling story-line inspired by the novels of Dmitry Glukhovsky that spans an entire year through spring, summer and autumn to the depths of nuclear winter.
Available now on Epic Game Store.
Metro Exodus Performance
1080p Metro Exodus –

136.54

1440p Metro Exodus –

118.26

2160p Metro Exodus – 75.74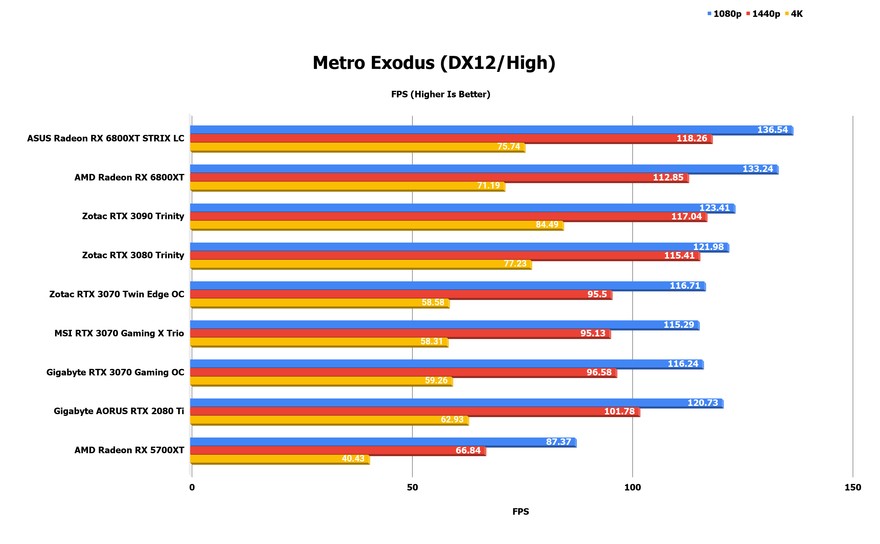 ———————–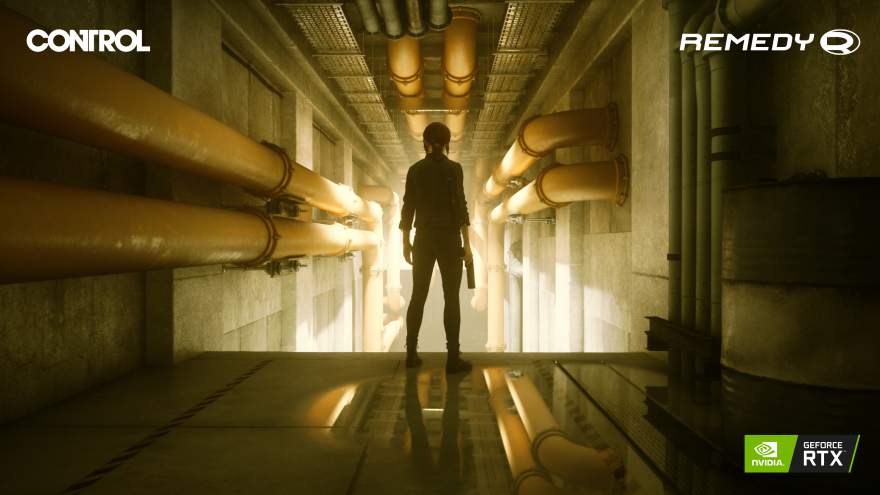 A corruptive presence has invaded the Federal Bureau of Control…Only you have the power to stop it. The world is now your weapon in an epic fight to annihilate an ominous enemy through deep and unpredictable environments. Containment has failed, humanity is at stake. Will you regain control?
Winner of over 80 awards, Control is a visually stunning third-person action-adventure that will keep you on the edge of your seat. Blending open-ended environments with the signature world-building and storytelling of renowned developer, Remedy Entertainment, Control presents an expansive and intensely gratifying gameplay experience.
Available now on Steam.
Control Performance
1080p Control – 152.995
1440p Control – 105.232
2160p Control – 51.37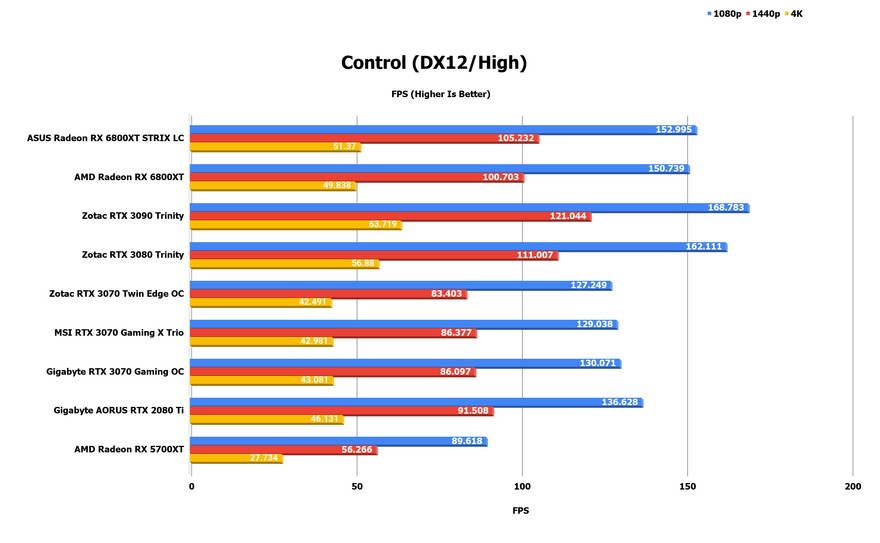 ———————–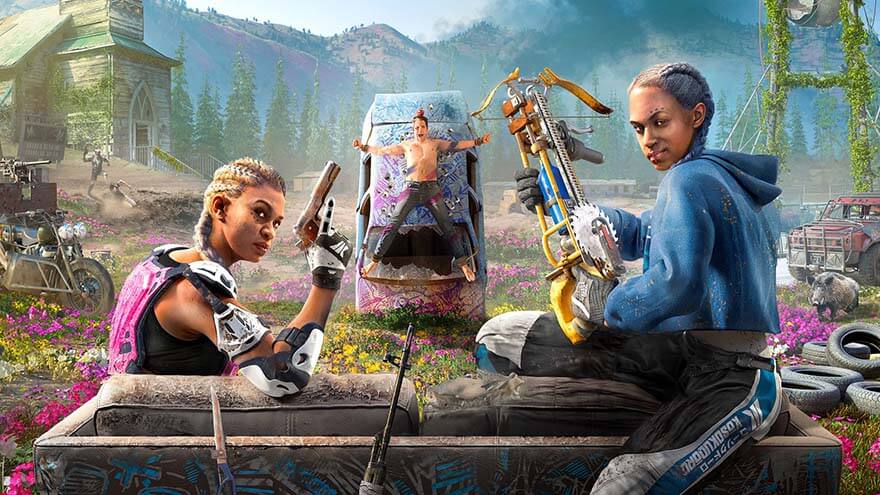 Seventeen years after a global nuclear catastrophe, civilization re-emerges from the chaos to find a world dramatically changed. In Hope County, Montana, the remaining populace has gathered into different groups, each with their own rules for survival.
In this new world order, the vicious Highwaymen, led by twin sisters Mickey and Lou, travel from place to place bleeding people dry of all available resources. As the Survivors try to defend their lands against the Highwaymen's relentless onslaught, it's up to you to come to their aid and lead the fight.
In the latest instalment of the award-winning Far Cry franchise, you are the last line of defence in a transformed, post-apocalyptic Hope County. Help the community of Survivors grow stronger, craft a makeshift arsenal through Turf Wars and cross-country Expeditions, and form unexpected alliances to fight for survival in a dangerous new frontier.
Available now on UPlay.
Far Cry New Dawn Performance
1080p Far Cry New Dawn – 112
1440p Far Cry New Dawn – 109
2160p Far Cry New Dawn –

101
———————–
Tom Clancy's Ghost Recon Breakpoint puts you in the boots of the Ghosts, an Elite US Special Operations Unit stranded behind enemy lines. This time there is no briefing. All contact has been lost with Auroa. This archipelago is home to Skell Technology, a high-tech company. You are sent there with your unit for a recon mission, but your helicopters are shot down: Skell Tech has fallen into the wrong hands. The Wolves, a lethal ex-US military unit gone rogue, have taken over the island.
Led by your ex-brother-in-arms, Colonel Cole D. Walker, they have reprogrammed Skell's drones into killing machines and are ready to use them, no matter the casualties. Tom Clancy's Ghost Recon Breakpoint is a military shooter set in a diverse, hostile, and mysterious open world that you can play entirely solo or in four-player co-op. Injured, without support, and hunted down by ex-Ghosts, you must fight to survive while lost in Auroa. Choose the right alliances and decide how to take down your toughest enemy.
Available now on UPLAY.
Ghost Recon: Breakpoint
1080p Breakpoint –

191

1841134440p Breakpoint –

184

2160p Breakpoint –

134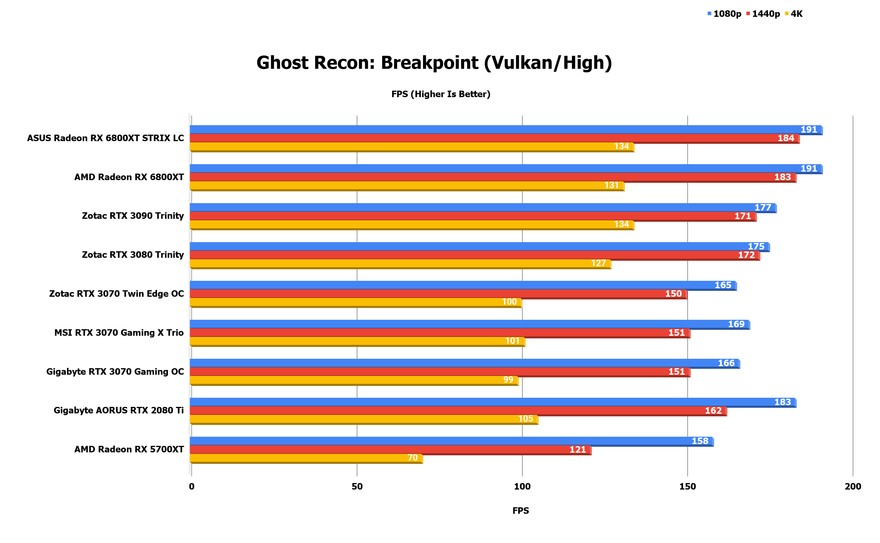 ———————–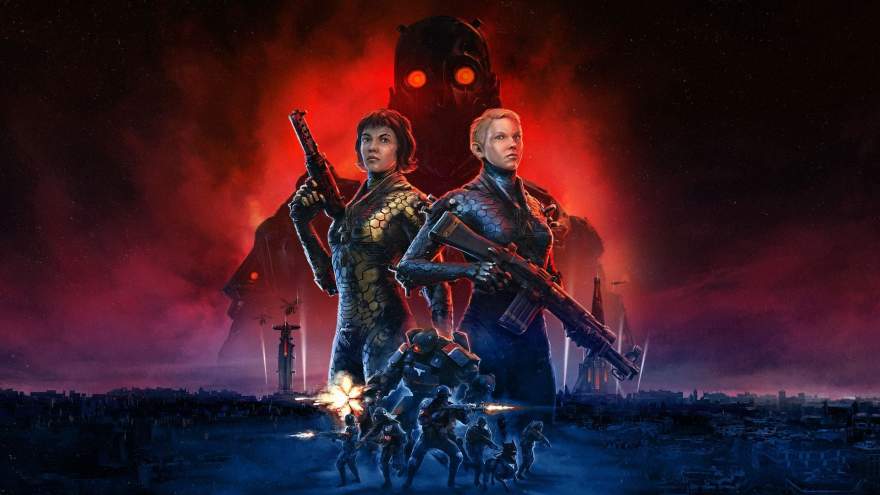 Wolfenstein: Youngblood is the first modern co-op Wolfenstein adventure.
Nineteen years after the events of Wolfenstein II, BJ Blazkowicz has disappeared after a mission into Nazi-occupied Paris. Now, after years of training from their battle-hardened father, BJ's twin daughters, Jess and Soph Blazkowicz, are forced into action.
Team up with a friend or play alone. Level up, explore, and complete missions to unlock new abilities, weapons, gadgets, cosmetics, and more to complement your playstyle and customize your appearance.
Wolfenstein: Youngblood features the most open-ended Wolfenstein experience to date. From a new base of operations located deep in the heart of the Paris catacombs, plan how and when to attack and dismantle the Nazi regime.
Available now on Steam.
Wolfenstein Youngblood Performance
1080p Wolfenstein Youngblood – 349
1440p Wolfenstein Youngblood – 278
2160p Wolfenstein Youngblood – 154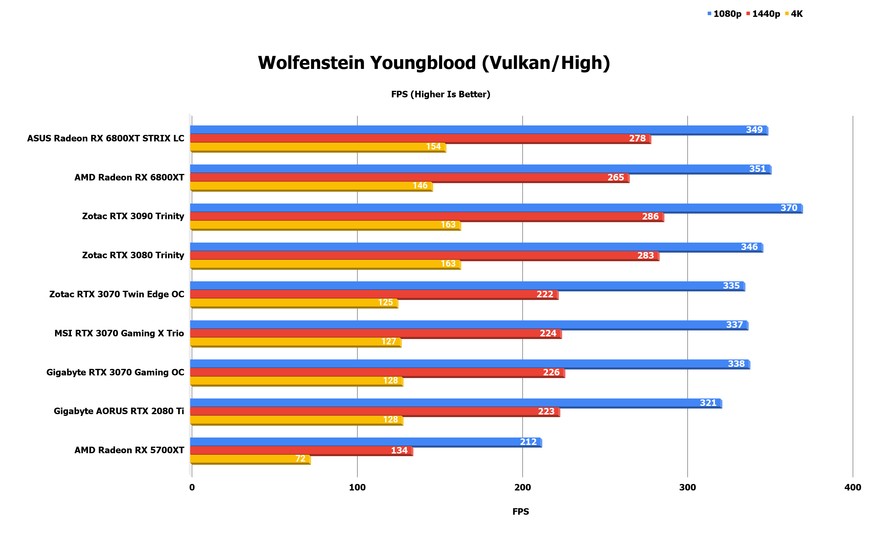 ———————–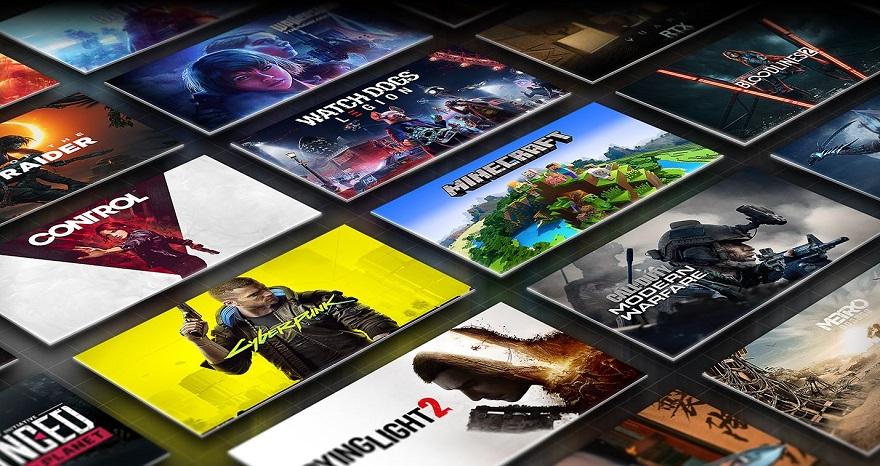 Ray tracing is now available on both Nvidia and AMD cards, so we can finally compare how the two stack up. Of course, as you can see, AMD is off to a flying start with the 6800X, as with before, it's a bit behind in some, on par in others, and ahead in some too. Dirt 5 was a new record score for us, and Watch Dogs Legion did pretty great too.
Control Ray Tracing – 24.196
Dirt 5 RT – 65.7
Metro Exodus RT – 40.94
Shadow of the Tomb Raider RT Shadows – 52
Watch Dogs Legion RT – 38
———————–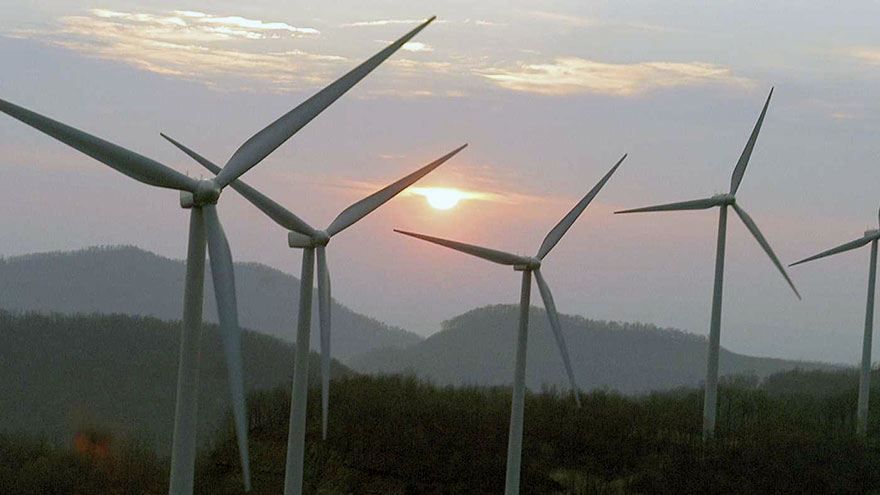 Power Consumption
Temperatures
Acoustics
———————–
How Much Does It Cost?
Right now, you can pick up a reference model of the AMD Radeon RX 6800 XT for around £679.99, albeit stock and prices fluctuate. The ASUS ROG STRIX LC RX 6800 XT Gaming OC is going to be around £879.99, a £200 increase over the standard card. That's a BIG investment for any enthusiast. However, it's not like the stock cards are lacking, and AMD really does have a killer product right out of the gate, so it's not going to be easy to justify that price increase… But I'll give it a go anyway over the next few paragraphs.
Overview
The price of this card is high, but lets break it down a little first. The higher the boost clock on a card, the higher the price. That's a given, as the cards go through a binning process and finding the absolute best of the best is pretty much like looking for a legendary reward in an EA loot box. So not only are they the best example of that chipset, they're rare; both of which increase the price.
Expensive Cooling
Then you have the cost of an addressable RGB lit 240mm AIO liquid cooler, and given that GPUs have a bigger chipset die and often put out a lot more heat over time than a CPU would, it needs to be a really good cooler and pump. It is, and ASUS sell their AIO coolers for around £150. However, you still have a blower cooler, shroud and other components on the card, meaning you're buying the materials of two coolers for one card.
Premium, Because We Can
Then there's the ROG tax. They usually charge a little more because they know they're delivering a premium experience. In all fairness, STRIX products often do use nothing buy premium components, and are exceptionally well designed. So yes, you're paying more for the card to be made to a higher standard, regardless of whether that makes it perform faster or not, it's just more premium.
Performance
Add all of that together, and you end up paying another £200. It's as simple as that. Or is it? This card is pretty damn fast, it actually pushed figures that were new records for us here at eTeknix, but they're not a million miles ahead of the stock card.
It's when you look at the noise levels. The card is certainly quiet and maintained that really well. Which is impressive when you consider that at load it was sitting at just 54c. That's insane for a card that was running at 70c even with that fantastic triple fan cooler from AMD. So while the stock card may run at 4K pretty well, when you're a few hours into a late night gaming session and the sustained heat on the card starts to take its toll on the boost clock speed, the STRIX card will keep on rocking.
Should I Buy One?
While the ASUS ROG STRIX LC RX 6800 XT Gaming OC is quite expensive, it has been designed for those who want a card that delivers the biggest boost clocks, and it certainly delivers. This card is overengineered and built to survive being maxed out for extended periods. The ASUS ROG STRIX LC RX 6800 XT Gaming OC will run at its absolute maximum all day long and still come out cooler and quieter than its rivals.