ASUS STRIX GAMING GTX 1080 Graphics Card Review
---
---
---
John Williamson / 7 years ago
Introduction
---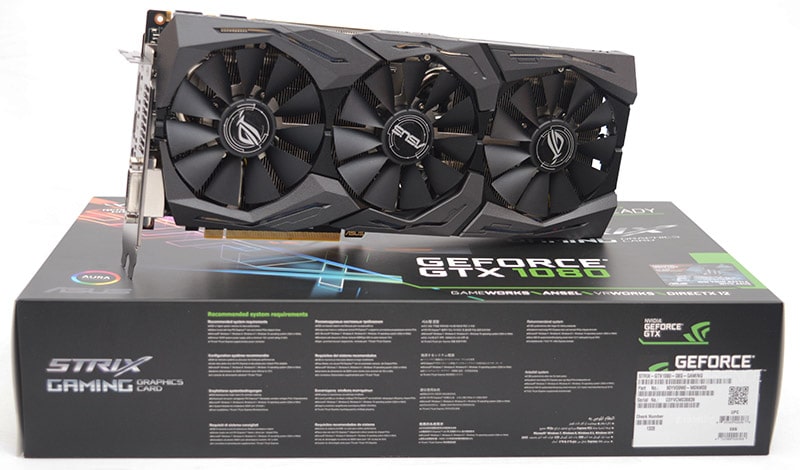 ASUS' STRIX division has been a mark of quality since its formation and provides exceptional reliability. Not only that, the range is characterised by products featuring a stylish, premium design which consumers can rely on. In particular, STRIX graphics cards utilise impressive power circuitry and arrive with a hefty factory overclock. The GTX 1080 is already a resounding success and demand often outweighs current supply levels. There's a huge number of custom models available today vying for your hard earned cash and it can be difficult for users distinguish between each unit. Often, people select a graphics card based on a combination of factors including aesthetics, warranty length, cooling proficiency and the aforementioned factory overclocks.
The ASUS STRIX GAMING GTX 1080 is one of the most exciting products to ever grace the graphics market and looks spectacular. By default, this edition ships with a 1759MHz base clock and 1898MHz boost. Also, the memory has a slight increase from 10,000MHz to 10,010MHz. Of course, there has been some controversy regarding profiles on press samples. Please note, the OC mode comes as standard for review purposes which runs at a base of 1784MHz and rated 1936MHz boost clock. This is to save time for reviewers and ensure they all use the same performance setting. Consumers can manually enable this using ASUS' GPU Tweak II software. Whenever a graphics card is provided, we will clearly outline the tested profile for your convenience. Given the hefty overclock and extreme cooling solution, I'm expecting this particular model to excel in gaming benchmarks.
Specifications
Packing and Accessories
The graphics card's box is really striking and the bold infusion of colours looks fantastic. Additionally, the product snapshot isn't overawed by the STRIX branding and the final design is very impressive.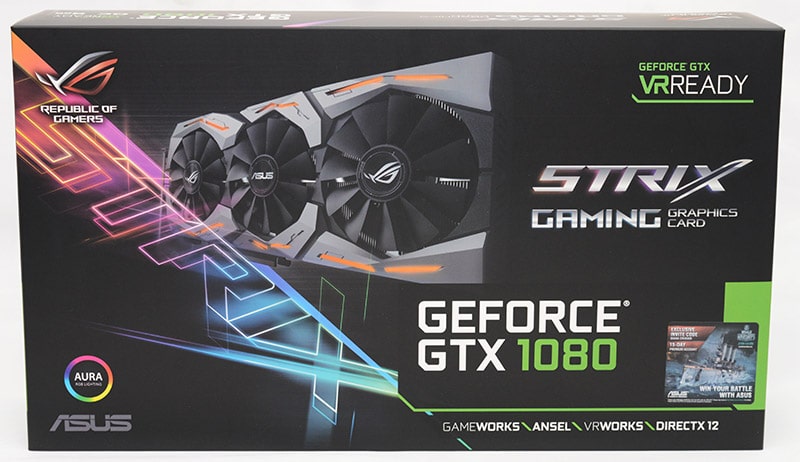 On the rear section, there's a brief description of the GPU's DirectCU III cooling system, Aura lighting control and other interesting features. This is presented in an impeccable manner with attractive photos.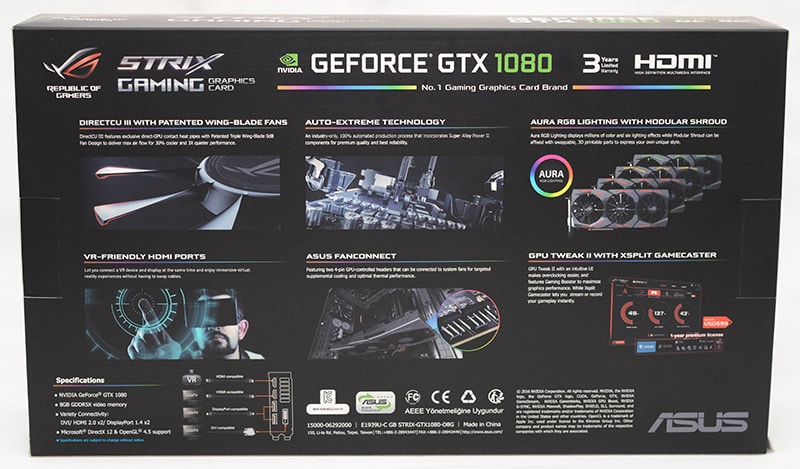 In terms of accessories, the graphics card comes bundled with a user's guide, driver/software disk, World of Warship promotion, power adapter and two high-quality velcro straps.