ASUS STRIX GAMING GTX 1080 Graphics Card Review
---
---
---
John Williamson / 7 years ago
Final Thoughts
---
Price
Bizarrely, there's a number of ASUS STRIX GAMING GTX 1080 models available from Overclockers UK sporting the same cooler and different clock speeds. One of these is priced at £679.99 and opts for a 1603MHz base clock and 1733MHz boost. If you're unfamiliar with this, it's the exact same specification as NVIDIA's Founders Edition although the memory has been improved by 10MHz.  There's another model costing £695.99 which utilises a 1695MHz base and 1835MHz boost. This is still behind the model I've received even when running the slower Gaming profile.
Apparently, the OC model which costs a staggering £749.99 is the unit reviewed by members of the press. Unfortunately, this is a huge price increase compared to a month ago and I'd argue that the yields on such a hefty factory overclock are very low. This means ASUS has to adjust the price accordingly and probably underestimated how many samples could reach such a high boost clock. Of course, this is only speculation and it may be something to do with the current Sterling rate instead. Whatever the reasoning, it's very expensive and there are really good GTX 1080 cards from other manufacturers at a significantly cheaper price point.
Overview
Aesthetically speaking, the ASUS STRIX GAMING GTX 1080 is sublime and I adore the neutral styling. This is such a clever decision because it allows the end-user to customise the aesthetic via the Aura lighting system and select a finish which matches their build. Whatever colour suits your taste, it contrasts superbly with the GPU's matte black shroud and ROG branded fans. ASUS have excelled themselves in this department and managed to offer an elegant product which caters towards hardware enthusiasts who enjoy RGB illumination. The lighting works extremely well due to the vibrancy of each colour and smooth transitional effects. Not only that, the unusual cut-outs helps the light to emanate quite strongly and acts as a talking point for a custom PC. In particular, the ROG logo on the backplate is stunning and a work of art. Personally, I believe this is one of ASUS' best visual designs and the attention-to-detail throughout is worthy of recognition.
On another note, the graphics card opts for a huge range of premium components and automated production line to greatly reduce the failure rate. For example, the deployment of reliable capacitors and 8+2 power delivery enhances the card's reliability. Also, ASUS engineered their own fans which are optimised for static pressure and find an effective balance between noise and thermal loads.  The GPU is silent in idle usage scenarios due to a 0dB fan mode and the gentle fan curve means you're unlikely to hear a major noise increase while playing games. As expected, the ASUS STRIX GAMING GTX 1080 is very efficient and the performance per watt can only be described as mind-blowing.
The graphics card's OC profile already utilises a mammoth factory overclock and exhibits great performance gains compared to the GTX 1080 Founders Edition. I'm basing this fact on the performance of two Founders Editions cards used in system reviews. Unfortunately, I don't have one at hand for my test bench, but it's evidently clear that the higher clocks will translate into better frame-rates. Overclocking headroom is restricted by the factory overclock but this didn't prevent me from achieving a maximum 2.1GHz boost. Furthermore, the memory overclocked by a large amount in an effortless manner.
When it comes to performance, the GTX 1080 consistently destroys every other single card on the market today and it's able to cope with high visual presets on a 4K monitor. There's not a huge difference between custom GTX 1080s according to the results thus far but this may change when I test a cheaper model with lower clock speeds. During the testing, the ASUS STRIX GAMING GTX 1080 remained competitive although it was beaten by the Inno3D GTX 1080 iChill X3 in most circumstances. In one respect, this is surprising because the ASUS model utilises higher clocks. Saying that, the gap is very small and falls within a margin of error. Plus the nature of GPU boost means the quoted specification doesn't translate into the actual boost clocks you'll experience. Overall, the performance is superb but I just wished it came at a lower price point.
Pros
Astounding build quality
Beautiful design
Exceptionally quiet
Good overclocking
Low power draw
Premium components
Strong backplate
Unbelievable performance
Wonderful RGB illumination
Cons
Inno3D GTX 1080 iChill X3 is £100 cheaper
"The ASUS STRIX GAMING GTX 1080 is built to the highest possible standard and employs a no-compromise approach. It's quiet, efficient and performs brilliantly. Sadly, the extreme factory overclock does come with a hefty price premium which may put some people off."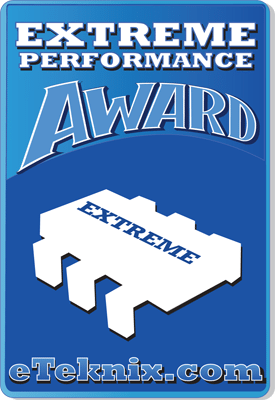 ASUS STRIX GAMING GTX 1080 Graphics Card Review
Thank you ASUS for providing us with this review sample.