ASUS STRIX Wireless Gaming Headset Review
---
---
---
Peter Donnell / 5 years ago
A Closer Look
---
The STRIX Wireless headset certainly has a striking appearance, similar to that of the STRIX 2.0 Headset, with the menacing orange eyes on the drivers. This is a wireless headset, however, so some big changes have been made, cutting the cables off being an obvious one. There's now also a control panel on the side of the ear cup, allowing you to change the volume, pair the headset, and turn it on/off as required.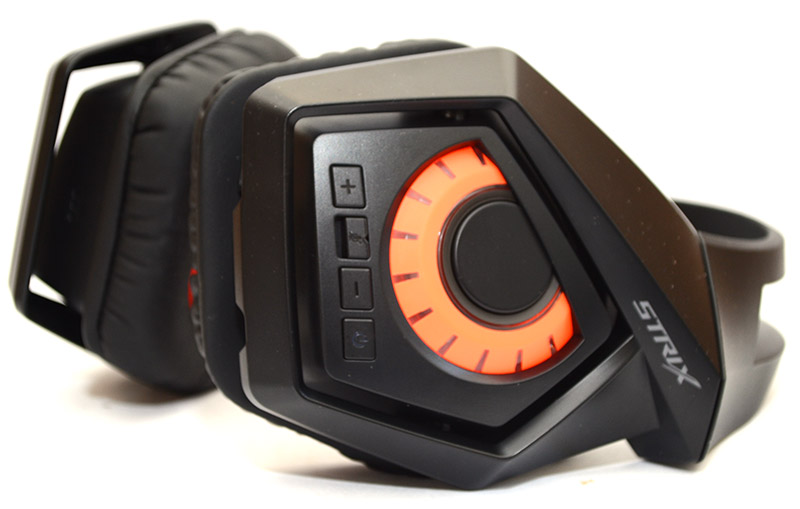 The headset is quite large, but it is nowhere near as heavy as it looks. It's incredibly durable too, with two strong bands forming an outer headband, which keeps the headsets driver locked snug around your ears.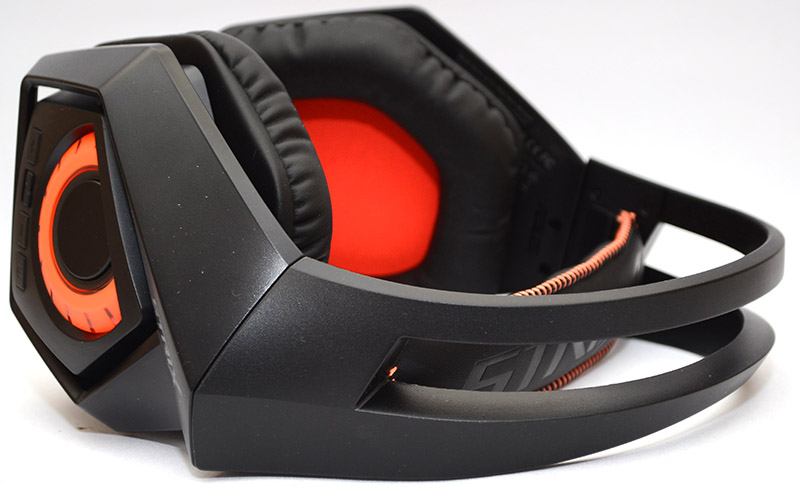 There's an auto-adjusting inner headband, which comes with a thick padding and beautiful stitching details on the edges that colour matches the orange highlights of the headset.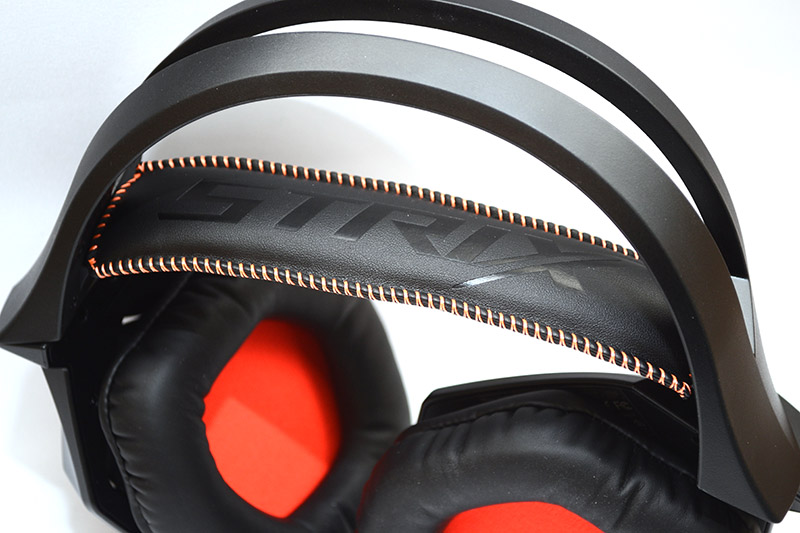 On the underside, four thick padded sections which give it added comfort, while also allowing a little airflow around each pad, which should stop you from getting a dreadful sweat band.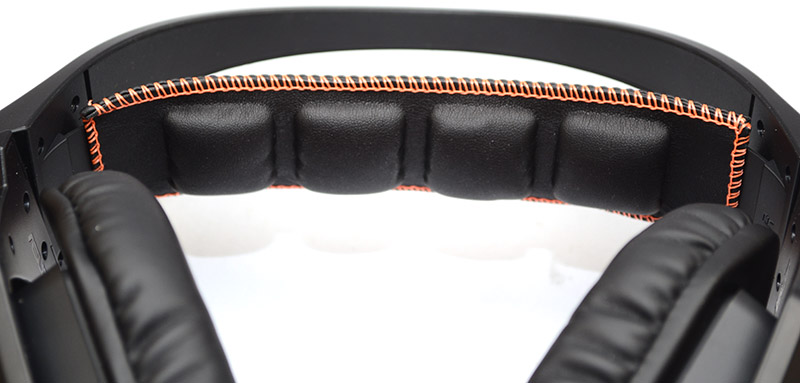 The drivers are huge, clocking in at 60mm, and even they're dwarfed by the huge ear cups with offer up a massive surface area of soft leather padding, ensuring the weight of the headset distributes very nicely around your ear. This headset may look tough to wear, but it fits over your head and around your ears with quite nicely. It did feel a little tight at first, but I do have quite a large head and it did ease up after a few hours usage.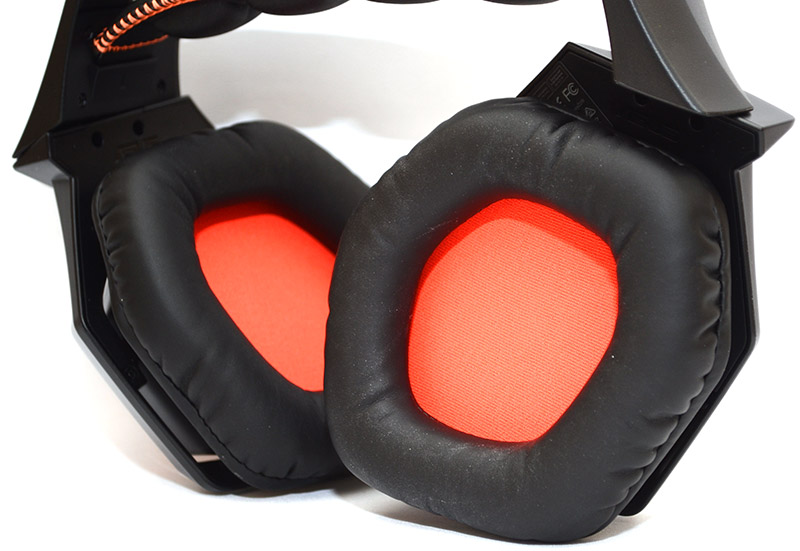 Another nice feature is that the ear cups can be folded inwards, this helps provide a closer fit while wearing them, but you can fold them completely flat, which makes the headset easier to store.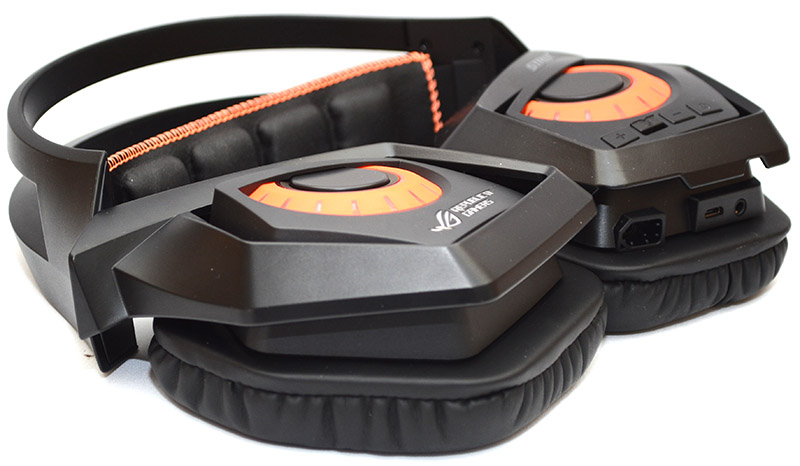 On the base of the ear cup, you'll find  jack for the microphone, USB charging port, and a 3.5mm line-in, which is perfect for using the included cables, as you can use the headset in a wired mode, or hook it up to music players, mobile devices or consoles.