ASUS STRIX Z270F GAMING LGA1151 Motherboard Review
---
---
---
John Williamson / 6 years ago
Final Thoughts
---
Pricing 
Unfortunately, there's been a complete lack of information regarding the Z270 motherboards and their retail prices. As a result, it's impossible to conduct a fair comparison between numerous products and assess the value proposition. Rest assured, once the full Z270 range is available to purchase, I'll be adding the appropriate links and revisiting the pricing analysis. According to my sources, it's likely vendors will add approximately £10-£30 compared to the previous generation. However, this doesn't help matters when a company unveils something completely new and the predecessor can't be researched to gauge a pricing estimate. Honestly, I'd expect more details to emerge during CES when PR contacts return from the holiday break.
Overview
The ASUS STRIX Z270F GAMING adopts a minimalistic, neutral theme with brushed aluminium heatsinks. Additionally, the PCH has a really unusual shape and polygon-inspired finish looks breathtaking as light reflects off the glossy surface. Not only that, the extremely large, matte black I/O cover transverses over the MOSFET heatsink in an attractive manner. The intricate cut-outs and two-tone colour scheme combine to form a stylish, eye-catching design. Furthermore, you can add a more flamboyant touch through the company's Aura RGB illuminates. Interestingly, the lighting isn't as spectacular as Gigabyte's RGB Fusion and MSI's Mystic Light. The illumination has a subtle tone which can be quite refreshing. However, it's not going to please everyone and the lighting only emanates from the I/O cover. Thankfully, it's possible to attach an RGB strip to the motherboard and control it using the Aura software.
On another note, the motherboard has a digital semi-8 phase power design for the CPU while the iGPU utilises its own 2-phase VRM. The memory has a 1-phase power circuitry and DRAM fuse which protects against shorts. The company's DIGI+ Power Control employs NexFET MOSFETs, MicroFine alloy chokes, an advanced PWM controller and 10K black capacitors. These combine to offer unparalleled reliability under the most extreme usage scenarios. ASUS' revised T-Topology contains an isolating technique to reduce electrical interference. Also, the BCLK generator unlocks the full range of overclocking adjustments and helps to maximise your CPU's potential beyond a simple multiplier change. Another great addition is the LANGuard which uses SOC technology to reduce the signal loss from 130KHz to 300MHz on traditional LAN ports. ASUS incorporated a 3D Printing screw which can be useful to create your own design and make the motherboard unique.
The motherboard's audio solution is based on the latest S1220A codec with a 133dB signal-to-noise ratio line-in and 120dB signal-to-noise ratio line-out. There are dual headphone amplifiers capable of driving up to 600 Ohms, a de-pop MOSFET and separated left and right channels to reduce signal interference. As expected, the product relies on premium Nichicon capacitors which produce a warm, clean sound. Throughout the testing, the audio performance was exemplary and a huge improvement compared to many other Realtek ALC1220 concoctions. When it comes to cooling, the motherboard is impressive and includes 6 fan headers supporting PWM/DC modes. Not only that, ASUS engineered a new fan chip featuring overcurrent protection and over temperature protection. The high amp header supports 3A and the dedicated pump header is designed to run at 100% duty. Therefore, you shouldn't encounter any problems with the pump speed dropping below its intended values.
In terms of graphics options, the ASUS STRIX Z270F GAMING can accommodate 2-way SLI and 3-Way CrossfireX setups. The PCI-E slots employ ASUS' SafeSlot technology which a type of fortifying metal shielding protecting the slot against physical damage as well electromagnetic interference. Unlike many other options on the market, the new design has an extra hook on the metal pin before attaching to the plastic slot which secures the bonding structure. The higher quantity of solder points has a dramatic effect on the slot's rigidity. Connectivity-wise, the motherboard adopts a sensible approach and contains six SATA ports alongside two M.2 connectors. Subsequently, you're able to pair two NVMe drives together and achieve astounding speeds. Given the niche nature of the U.2 protocol and SATA Express, ASUS probably made the right decision. Of course, the motherboard relies on an ASMedia controller to house USB 3.1 Type-A and Type-C functionality.
ASUS' BIOS doesn't need any introduction and is flawless. The EZ mode's intuitive layout allows you to enable an XMP profile, set up a fan curve and customise the default boot order. The advanced page is littered with options to view key system parameters and change voltages, CPU features and more much. Additionally, the BIOS has an impressive array of utilities to erase sensitive data properly and view the PCI-E information. The EZ Tuning wizard is absolutely fantastic and automatically tunes the CPU frequency based on some simple questions. The company's software suite is a real treat and provides everything you need to keep a system running optimally. I particularly like the Clonedrive tool which can make an exact copy of the operating system drive with a minimal performance impact. The Sonic Radar III might prove useful to those who play competitive games and requires an edge on their opponents.
As mentioned in all the other Z270 launch reviews, the likelihood of any motherboard standing out is slim. This is because the performance is predominately determined by the CPU's frequency and silicon lottery. Despite this, the motherboard consistently matched the company's own premium MAXIMUS IX HERO and performed better in many cases. Evidently, the ASUS Z270 STRIX Z270F GAMING is a great all-rounded and the only slight blip occurred during M.2 read testing.
Pros
Beautiful RGB lighting system
BCLK generator aids overclocking
Excellent memory bandwidth
Exceptional power delivery
Incredible BIOS layout and functionality
Innovative 3D Printing friendly screw mount
Improved SafeSlot design
Six 4-pin fan headers with DC/PWM support
Sophisticated design
Superb SupremeFX audio hardware
Supports dual M.2, SATA, USB 3.1 Type-A and Type-C
Wonderful software suite
Cons
Neutral
Lighting might be a bit subdued for some tastes
"The ASUS STRIX Z270F GAMING is another fine addition to the company's brilliant motherboard range and has its own distinctive identity which legitimately rivals the MAXIMUS IX Hero. Also, the product's exceptional audio hardware, intuitive BIOS and support for the latest USB standard is to be commended."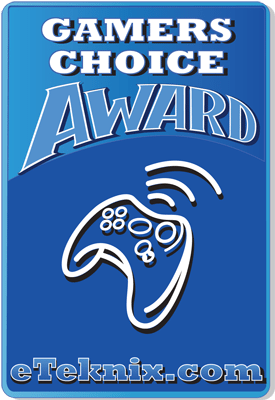 ASUS STRIX Z270F GAMING LGA1151 Motherboard Review
Thank you ASUS for providing us with this sample.