ASUS Travelair N Wireless 1TB Hard Disk Review
---
---
---
Bohs Hansen / 8 years ago
Software and Setup
---
There is a varying degree of setup needed depending on how you want to use the ASUS Travelair N portable hard disk drive. The basic USB function naturally works as it is, but the wireless function needs a little setup. However, that is no big deal and all and it is quickly done.
ASUS has the AiDrive app available for both Android and iOS and that is what you need to connect to the extra features of the drive and to configure the smart functionality. Not all Android system are compatible when downloading the app through Google Play and it sadly isn't downloadable as APK from ASUS directly. The app can also be found on APK database sites, although that isn't a recommended way to install it. Using a trusted app store is always the best practice.
Once you've installed the app and launched it, you'll be presented with a little 4-step introduction guide which will explain the basic functionality of the app.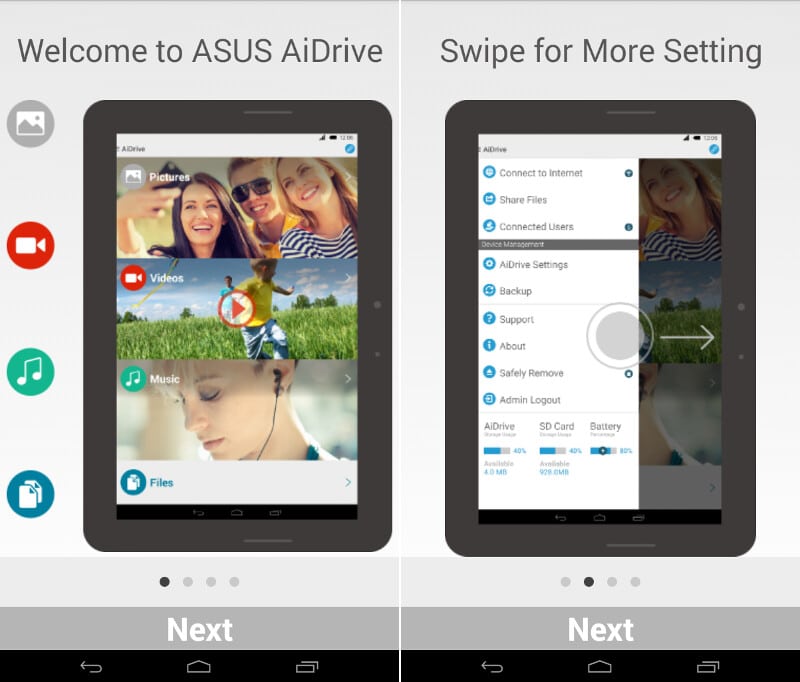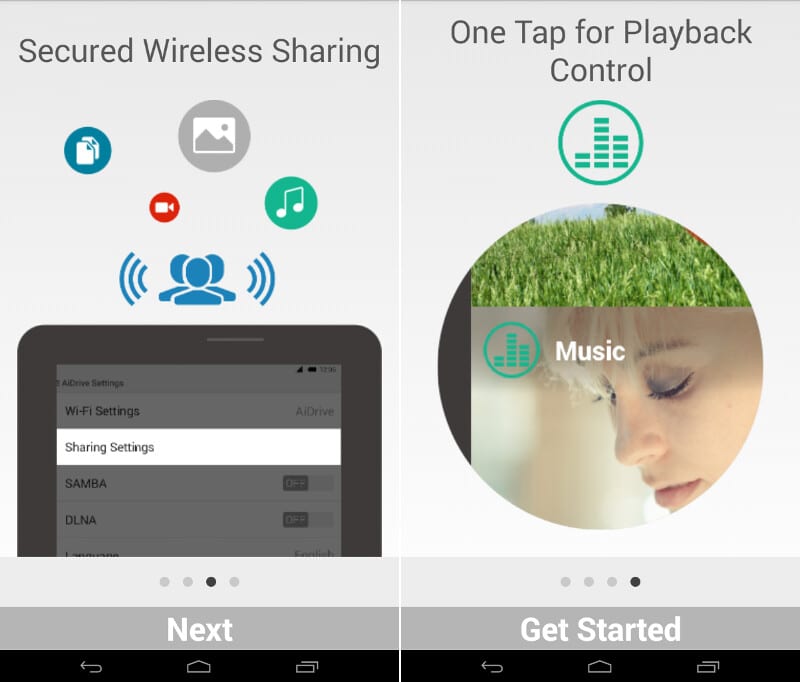 Once you are through the initial guide, you can connect to your wireless hard drive by use of the small link symbol at the top right corner. Once connected it will turn blue and give you access to all the features. You can view connected users, share files, set the drives settings and create backups.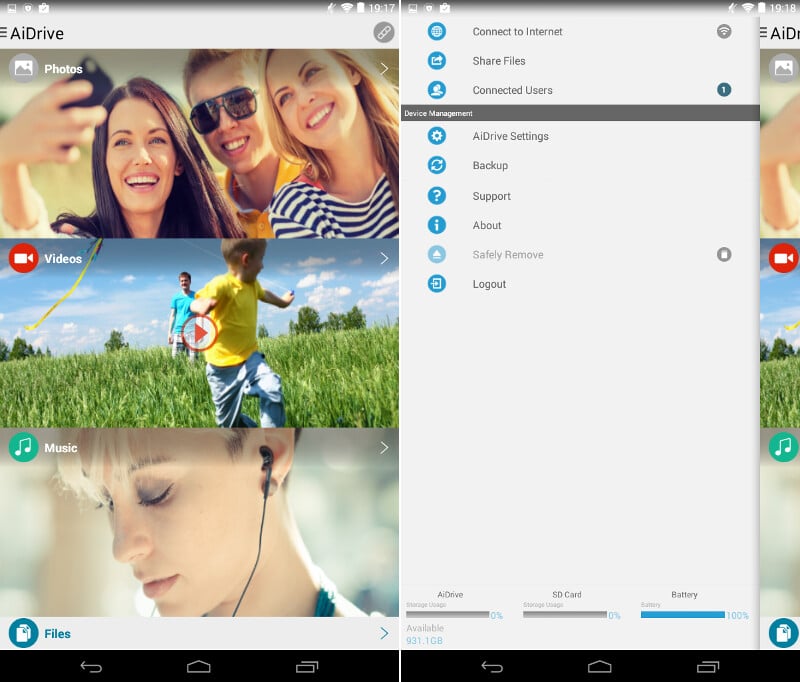 The ASUS Travelair N features 2-way wireless connectivity which allows the drive to connect to your internet connection. This way you don't lose your internet connection when connecting to the drive's wireless hotspot, the internet traffic is simply being redirected through the drive's WiFi module.
You can also choose which sharing settings should be enabled, the language, cache size, and upgrade the firmware if a newer version should be available.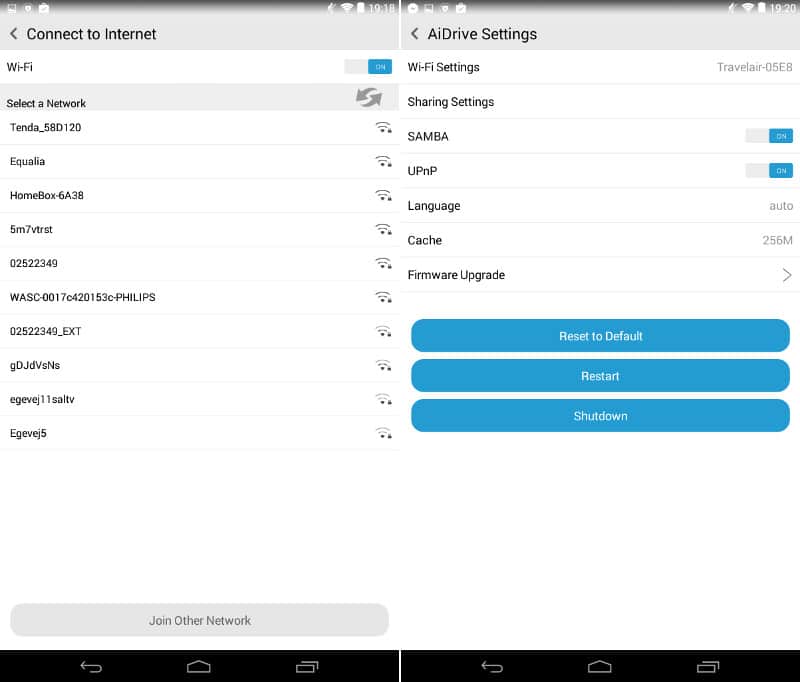 The backup feature can automatically backup both your contact lists as well as your camera roll.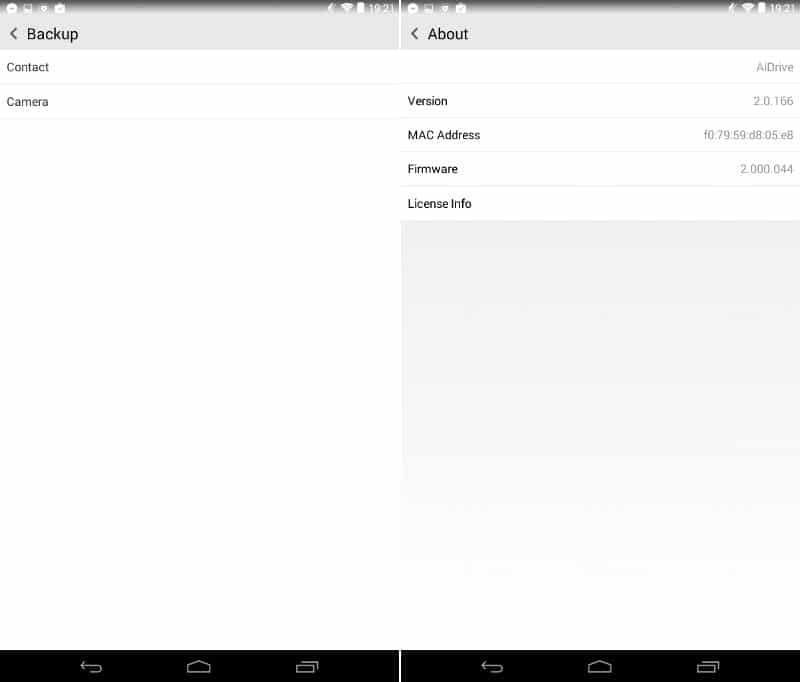 There's also a file manager built directly into the app which gives you access to both the drive itself and the built-in SD card reader.