ASUS TUF GAMING B560-PLUS WIFI Motherboard Review
---
---
---
Ben Enos / 2 weeks ago
A Closer Look
The TUF GAMING range has always been one of my favourite ranges when it comes to aesthetics. I am really just a big fan of the yellow accenting, not only is it different from everyone else, I have always liked the colour so find it quite pleasing to look at.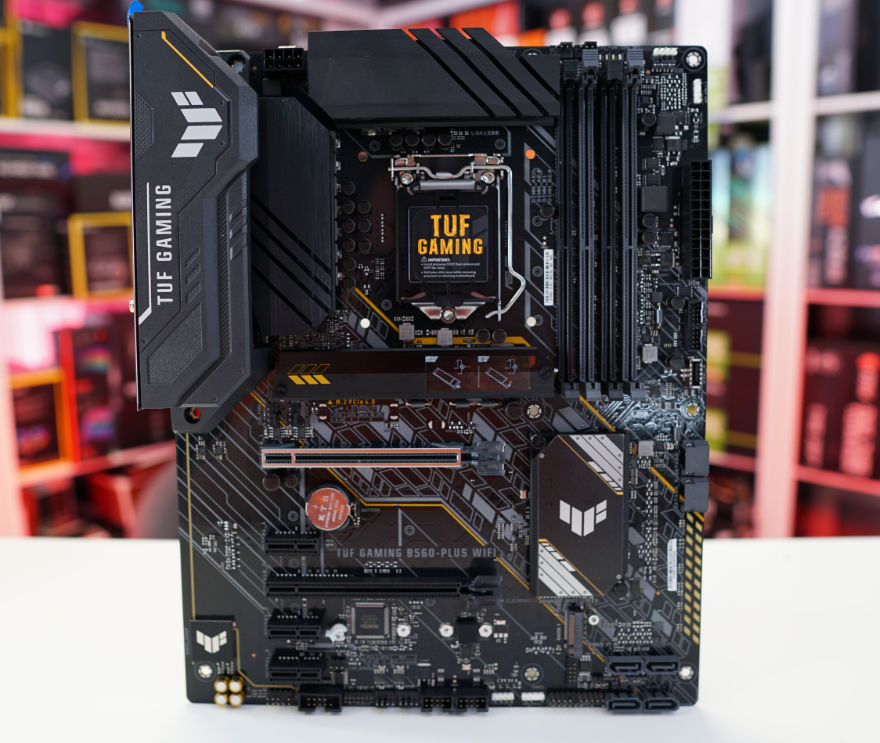 As we see on other B560 boards, ASUS has gone with a single 8-pin EPS connector. This is plenty enough to deliver reliable power to the CPU and gives us no need to worry.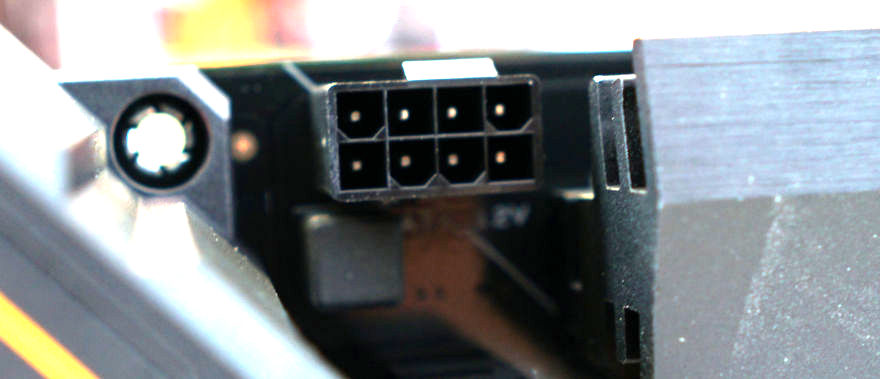 Across to the right side of the board and we have a pair of fan headers and a set of 5v aRGB and 12v RGB connectors. This is going to allow us to connect both addressable and non-addressable LEDs to the B560-PLUS WIFI board. Also, to the right of the fan headers, we can see our boot LEDs. This will let us know if there are any issues during bootup and, if so, where we may need to start looking.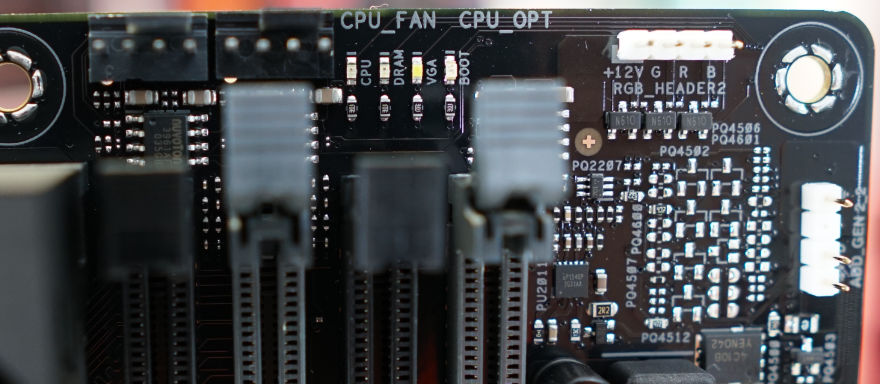 The four RAM slots found on the B560-PLUS WIFI offer support for DDR4 up to 5,000MHz in OC mode. So, not quite as good as Z590 but not far behind and let's be honest, how many people even have RAM that can run 5,000MHz at this point? In saying that, this is still a great leap forward from the B460 boards that only allowed for RAM up to 2,933 MHz when in OC mode.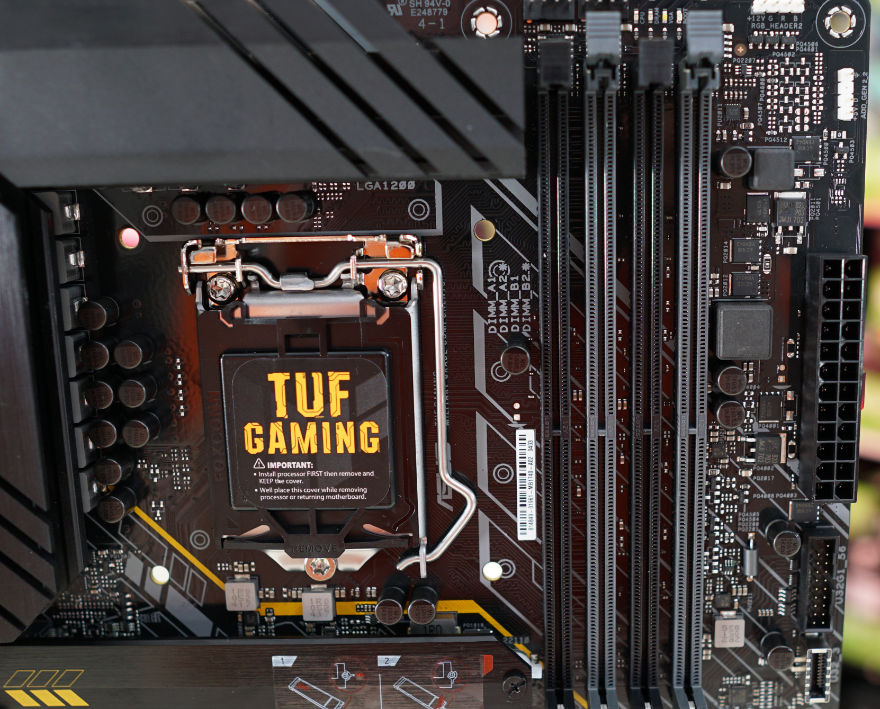 Quite a bit going on down on the bottom half of the board. We have two PCIe x16 slots, the top running at 4.0 and the bottom running at 3.0. We also have three PCIe x 1 slots. There are also two M.2 slots on the B560-PLUS WIFI of which, the bottom one does not come with a heat shield. Generally speaking, this is fine as the bottom port will be the PCIe 3.0 port, and we shouldn't have to worry about thermal throttling here unless your airflow in your case is absolutely horrible; even then you should still be fine.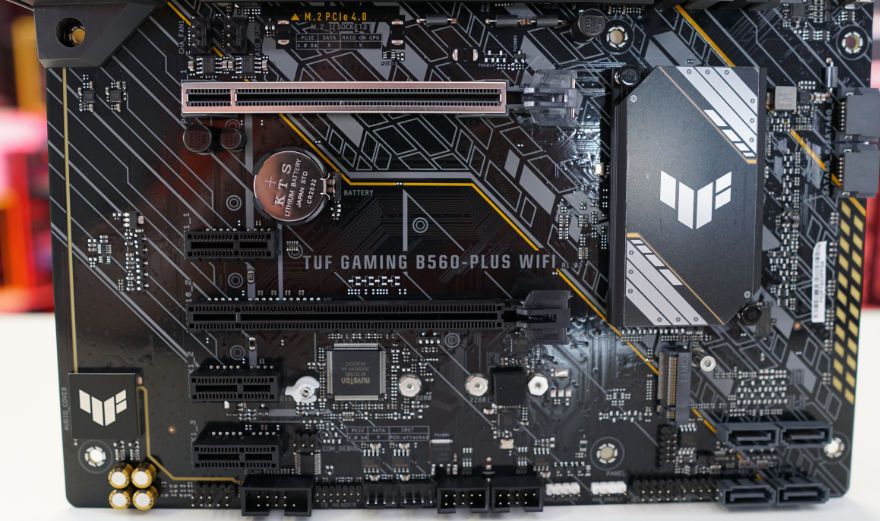 The B560 chipset has a decent sized heatsink on it featuring the newest TUF GAMING logo. I for one quite like the current TUF GAMING range as I like the subtle hints of yellow across all the products.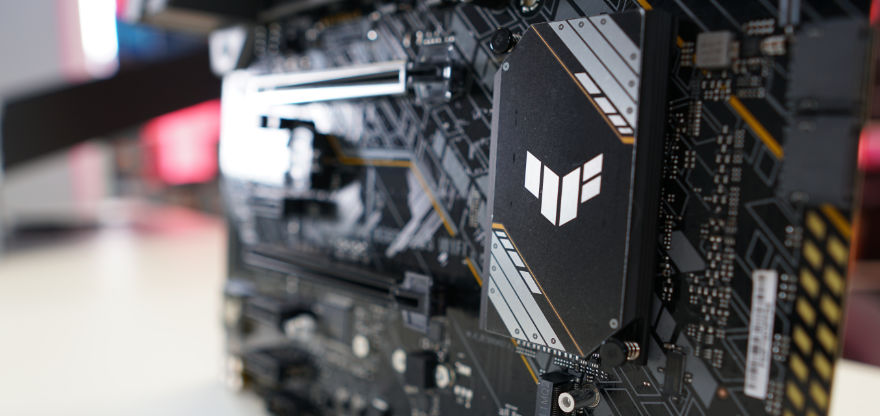 As always, we have quite a few headers across the bottom of the board. There is a front audio header, Thunderbolt 4 header, two fan headers, two USB 2.0 headers, another set of 5v aRGB and 12v RGB connectors, our front panel headers and four SATA ports. It is nice to see companies really thinking of the consumer and having both fan and RGB headers at the top and bottom of the board. It gives us easier access to them and should help make cable management much easier with the extra options available.

So, we have four SATA ports on the bottom of the board and then we also have this two on the side of the board, just to the right of the chipset. All of the SATA ports should be in a good location to help with cable management.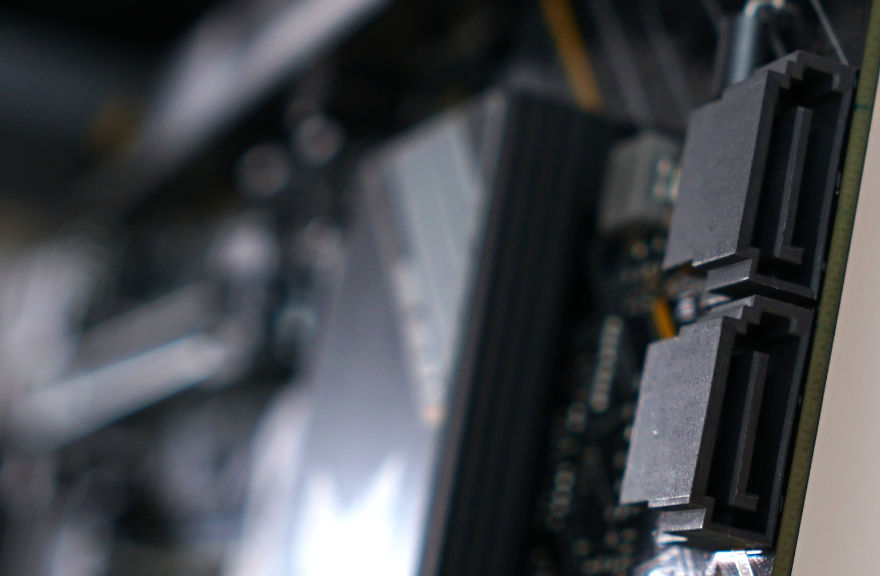 Taking a quite look at the back of the motherboard and as generally see with ATX boards, nothing goin on here.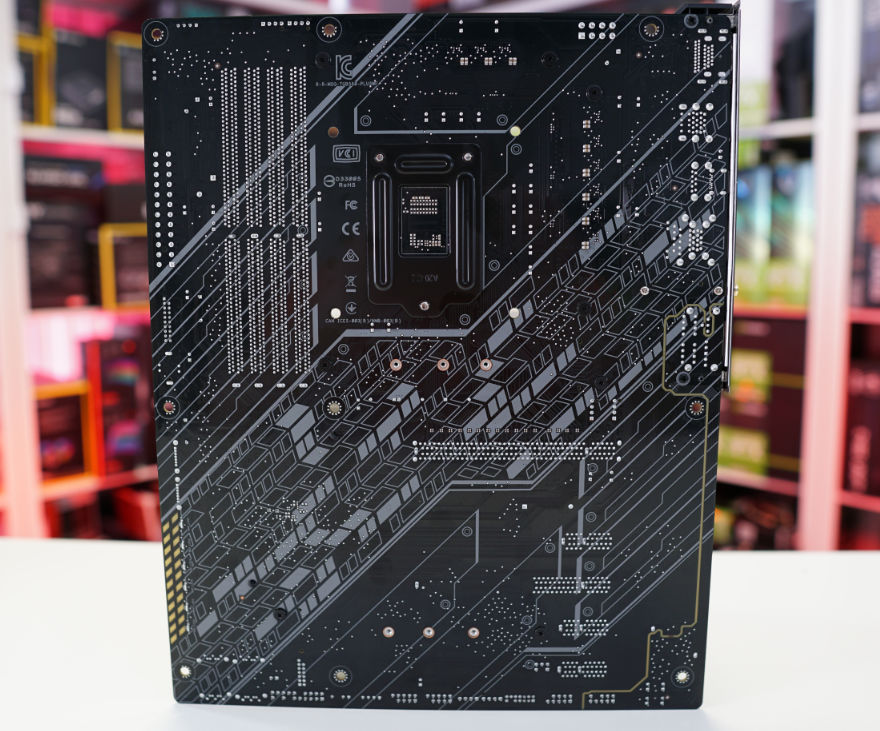 On to the rear IO and nothing to fancy here, though we do still have a USB Type C port and plenty of other USB ports. When looking at all the ports, we have:
HDMI
DisplayPort
2x USB 3.2 Gen1
3x USB 2.0
2x USB 3.2Gen 2
Realtek 2.5GB Ethernet
Intel Wi-Fi 6
8-Channel Audio