ASUS USB-AC68 AC1900 Wi-Fi Adapter Review
---
---
---
Bohs Hansen / 5 years ago
Introduction
---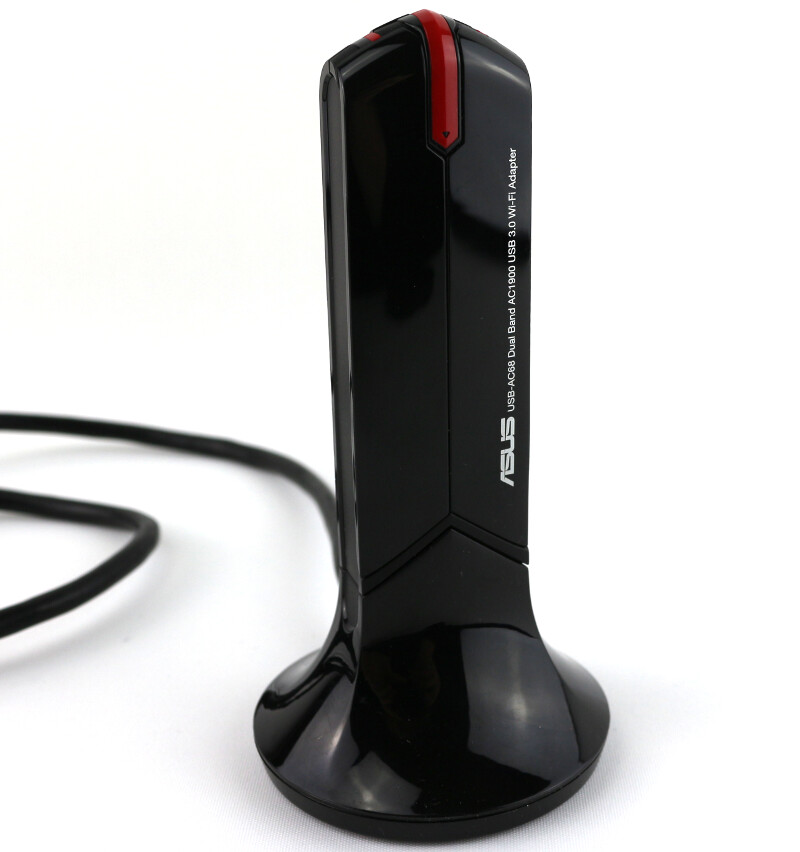 One of the easiest ways to add wireless capabilities to almost any system is by use of a USB adapter, at least if your system supports USB or later as that will provide enough bandwidth for even the latest standards. Today I'm taking a closer look at ASUS' USB-AC68 dual-band AC1900 USB Wi-Fi adapter which is just such a device.
The ASUS USB-AC68 is a dual-band USB Wi-Fi adapter that instantly upgrades your desktop, laptop or even your NAS with Wi-Fi speeds up to 1300 Mbps (5GHz) and 600 Mbps (2.4GHz) for a total bandwidth capability up 1900 Mbps. It features a 3×4 MIMO antenna design with ASUS AiRadar Beamforming which optimizes the Wi-Fi reception. Those functions and features in combination should provide you with a great result and worry free wireless signals.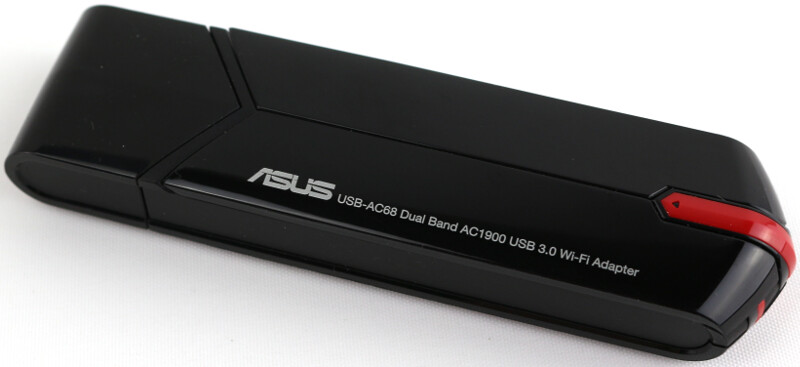 Thanks to USB 3.0 and its 5 Gbps capabilities, the USB-AC68 shouldn't run into any bottlenecks connection wise and easily be able to deliver its full bandwidth of up to 1900 Mbps through the combined 2.4 Ghz and 5 Ghz bands. This is particularly useful for mobile users with older generation Wi-Fi built-in. This adapter can easily reach 300% faster Wi-Fi compared to an 802.11n 3T3R setup that is built into many laptops and notebooks.
Being a USB adapter, you'd think that the antennas could be on the weak side. ASUS worked around that by adding built-in 3-position antennas that flip out from the body itself, allowing for better signal reception than internal positioned antennas. Next to those two external antennas, the USB-AC68 also features two internal antennas for a total of four.

The external three-position antennas design also give the adapter some extra design aspects and it looks pretty cool standing next to the system. Yes, you don't even need to have this large adapter plugged directly into your system, although you can do that too. It comes with an included cradle stand with USB cable, allowing you to remotely place the adapter at an optimal position for better reception.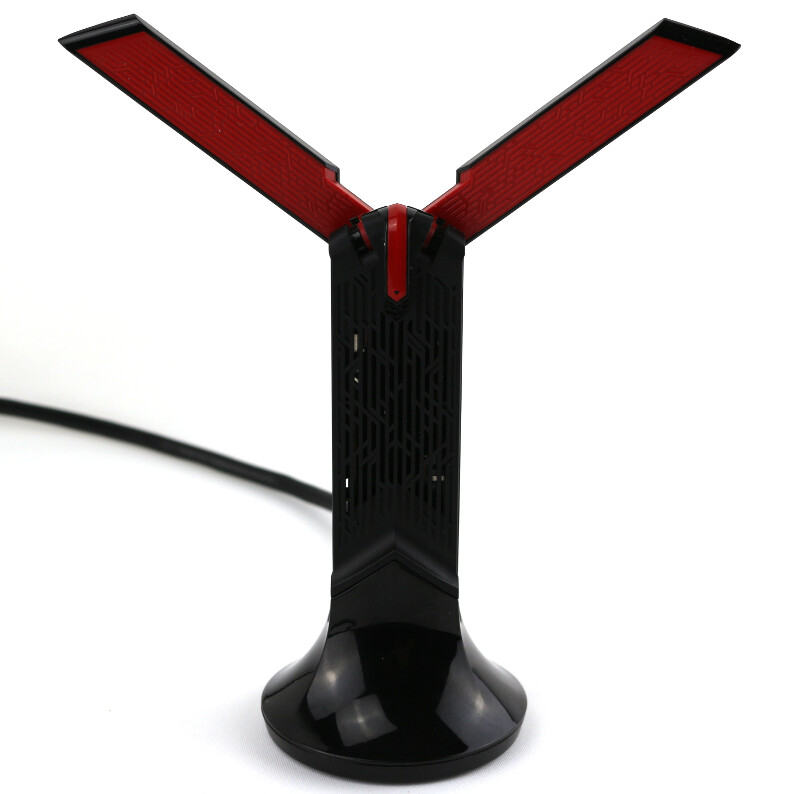 The adapter naturally supports all current encryption standards from 64-bit and 128-bit WEP over WPA2-PSK and WPA-PSK, to WPA-Enterprise and WPA2-Enterprise. While it isn't the smallest adapter around, it's still quite portable with its 115 x 30 x 17.5 mm physical size and a weight of just 44 grams.
Specifications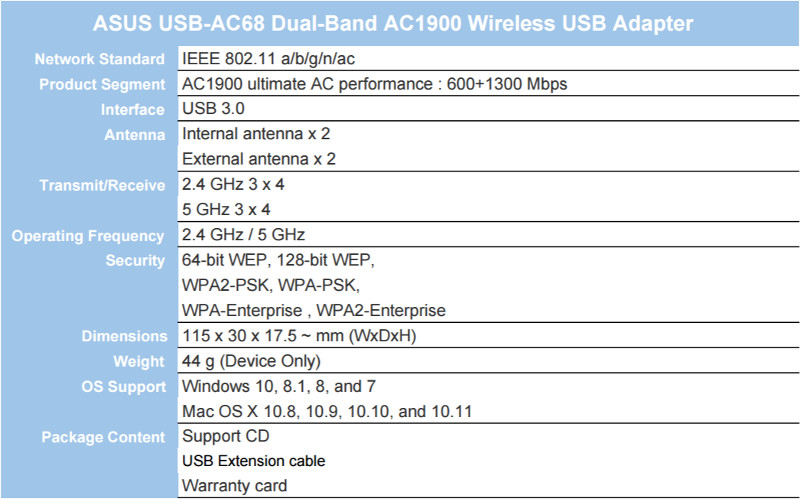 Feature Highlights
Instantly upgrade your PC or laptop to dual-band AC1900 Wi-Fi!
Powerful 3×4 MIMO design with dual 3-position external antennas and ASUS AiRadar beamforming for outstanding Wi-Fi reception
USB 3.0 interface for up to 10X-faster data-transfer speeds
Includes cradle for flexible positioning to achieve the very best performance
Packaging
The USB-AC68 comes in a typical ASUS layout box that shows all the vital features on the front along with a picture of the device itself.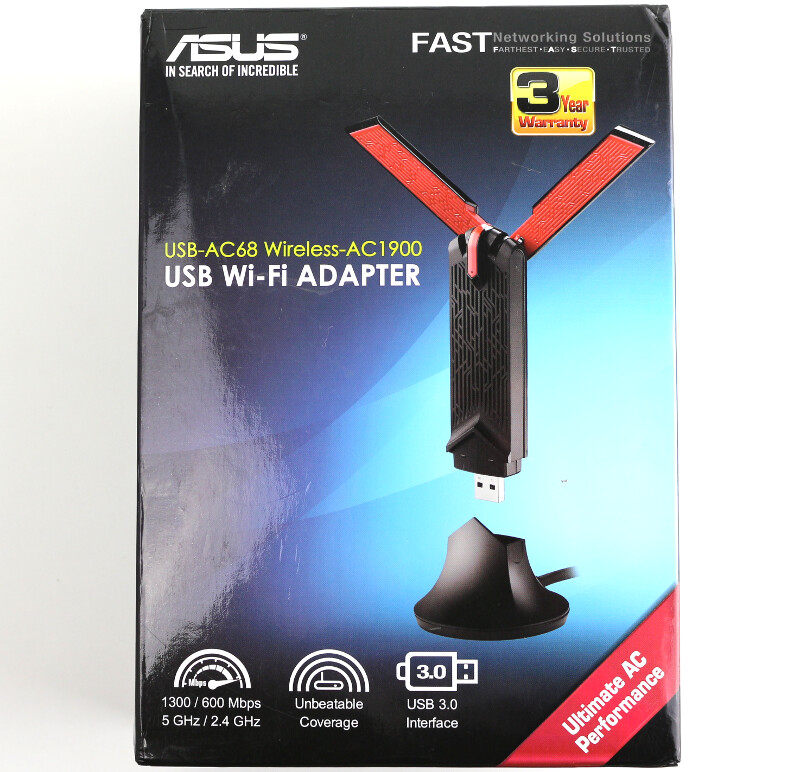 The rear side explains its usage scenarios and specifications in more detail.