ASUS Wireless-AC2900 RT-AC86U Gaming Router Review
---
---
---
Bohs Hansen / 5 years ago
Introduction
---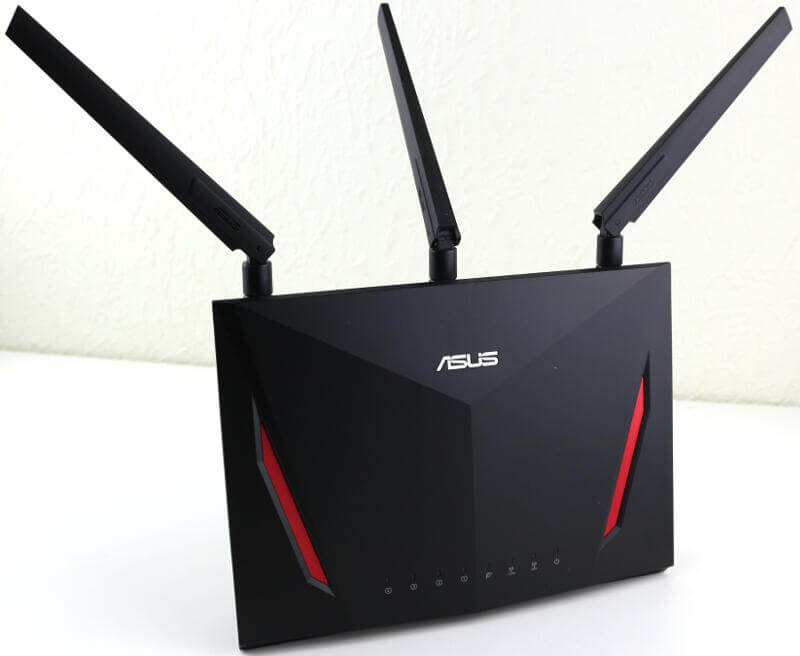 ASUS Wireless-AC2900 RT-AC86U Router Review
ASUS has been a provider of network gear and especially routers for quite a while. Today I'm taking a closer look at one of their newest devices, the RT-AC86U. It is an AC2900 router which utilises a dual-band wireless setup. That's the most likely choice from a majority of users, but you aren't limited to this. With a recent upgrade in the software, you can create your own mesh network. AiMesh is the technology which makes this possible and it should be available for most newer ASUS routers.
The RT-AC86U Router Hardware and Connection Options
ASUS' RT-AC86U router is built around a 1.8 GHz dual-core processor and 512MB RAM. The operating system has 256MB of flash available.
As a dual-band device, it offers us a 2.4GHz and a 5GHz network. The first runs of a 3×3 setup while the latter has a 4×4 setup. The MU-MIMO router features three external detachable antennas as well as one internal to accomplish this. This solid hardware setup in combination with the beamforming technology, 1024-QAM technology, and 80MHz bandwidth availability, allows the router to cover very large homes effectively. With compatible products, it can achieve up to 2167 Mbps on the 5GHz band and 750Mbps on the 2.4GHz band.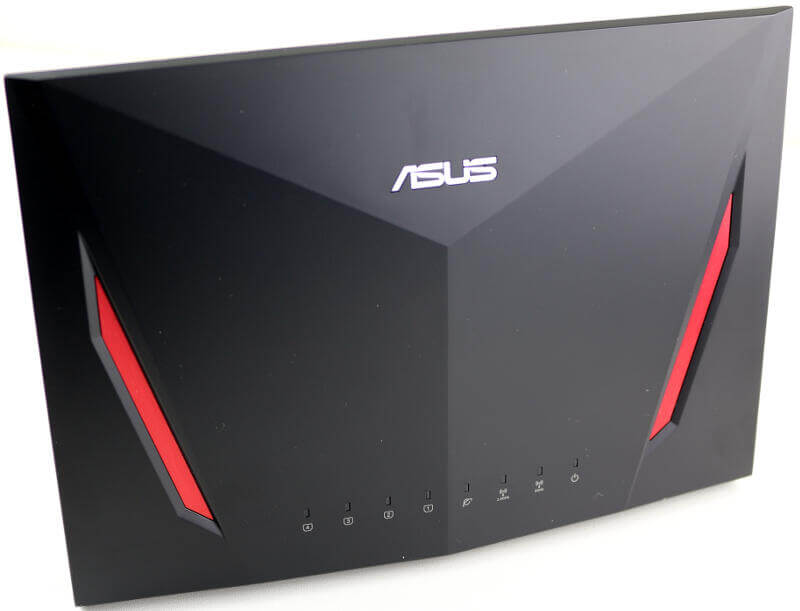 Besides the wireless network, we need some wired ones too. You get a traditional setup here with one Gigabit WAN port and four Gigabit LAN ports. Further, the router has one USB 2.0 and one USB 3.0 ports.
A nice new trend among router manufacturers is that more physical features are added. In return, those features offer the user more control. That's a thing that I welcome a lot, both as a reviewer but also as an enthusiast. The RT-AC86U comes with a WPS Button, a Reset Button, a Power Button, a Wireless on/off Button, and an LED on/off Button.

The Operating System and Features
It will come as no surprise to anyone that the RT-AC86U router is powered by the same operating system as ASUS' other network equipment. That will make it very easy for anyone already familiar with other ASUS network gear, but it's also easy for new users to find and configure.
ASUS added a list of their own features to the router in order to make it as effective as possible. Among them are ASUS AiRadar and RangeBoost which help eliminate dead spots. At the same time, general technologies such as MU-MIMO will make sure that all connected devices can be served without performance issues. The router is powered by NitroQAM technology and in combination with the 5GHz quad-stream, it will make sure that even the busiest households get a great wifi experience.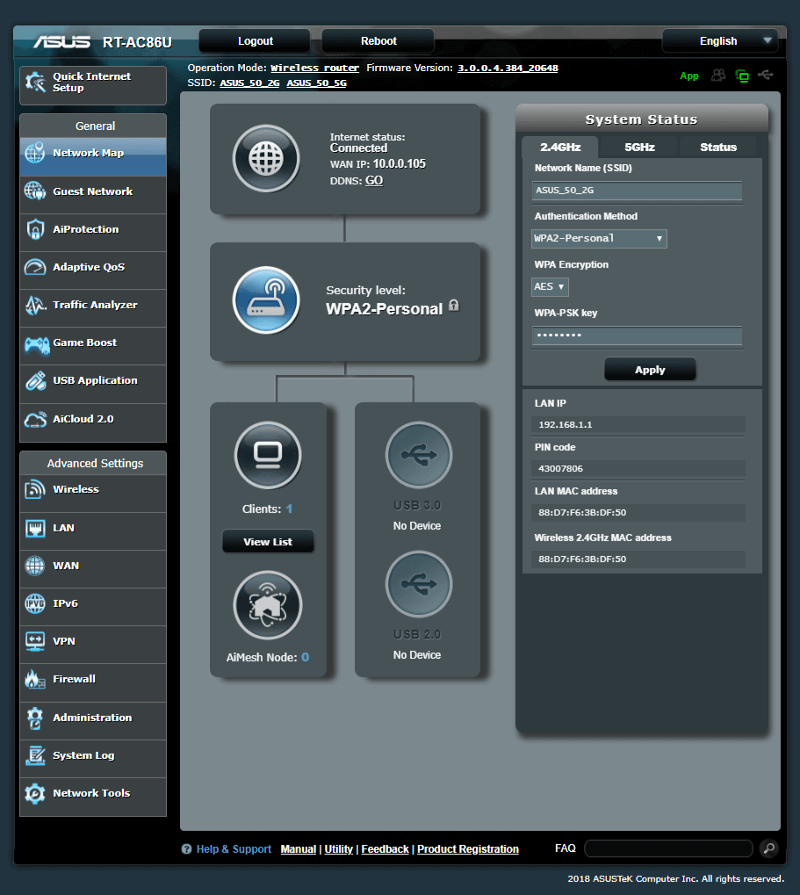 As a bonus, you get AiProtection which is powered by Trend Micro. It can block and neutralise internet security threats for all your connected smart devices. This is particularly useful for those who have internet connected devices without dedicated security features.
Recently added is the AiMesh functionality. With it, you can turn multiple compatible routers into a mesh network of your own. Keep all the benefits of the routers and add a mesh for the best coverage possible.
The Router's Design
ASUS gave the RT-AC86U a classic design, not like the ROG Rapture which we reviewed not so long ago. While it's a classic design, it still carries an ASUS-styled design. Shart edges and a red'n'black colour scheme are common on ASUS' products. It isn't just the colour that's familiar, the antennas are too. It's a small thing, but it does help give the design that extra touch. The red stripes and angled design on the top make it stand out as a powerful device for gaming and 4k streaming. And it is!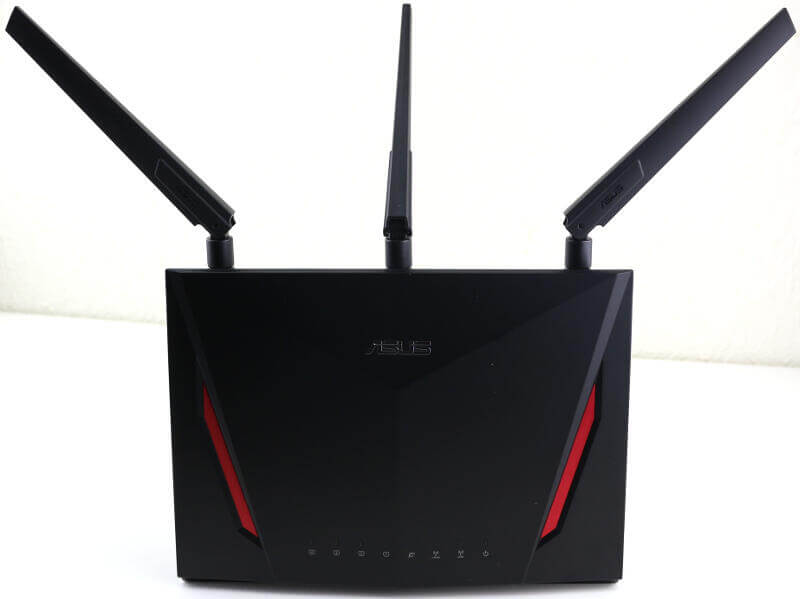 Feature Highlights
Ultimate gaming experience – Built-in WTFast game accelerator and Adaptive QoS deliver lag-free online gaming and smooth 4K UHD streaming
Ultrafast Wi-Fi – AC2900 W-Fi speeds boosted with NitroQAM and 5GHz quad-stream technology to handle even the busiest home networks with ease
Ultrawide Coverage – High-performance antennas, ASUS AiRadar and Range Boost eliminate dead spots, and MU-MIMO maximizes Multi-device performance
Ultrapowerful Processor – Enjoy smoother networking and faster data transfers with the PC-grade 1.8GHz 64bit dual-core processor
Commercial-grade Security – AiProtection, powered by Trend Micro™, blocks and neutralizes internet security threats for all your connected smart devices
AiMesh Supported – Connect your RT-AC86U to other compatible ASUS routers to create a powerful and flexible whole-home Wi-Fi network
Package and Accessories
The packaging is well made with everything important highlighted. The device itself is pictured on the front along with all the vital feature highlights.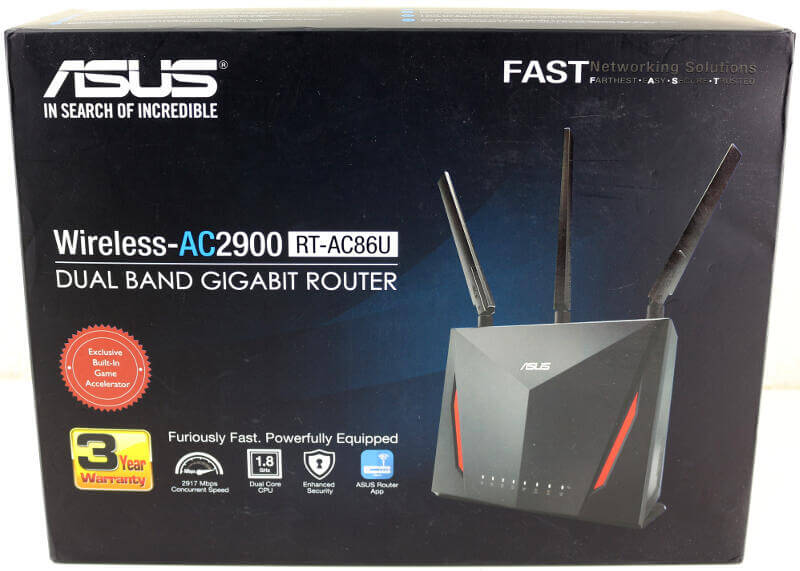 You'll find more information about the features on the rear side of the package.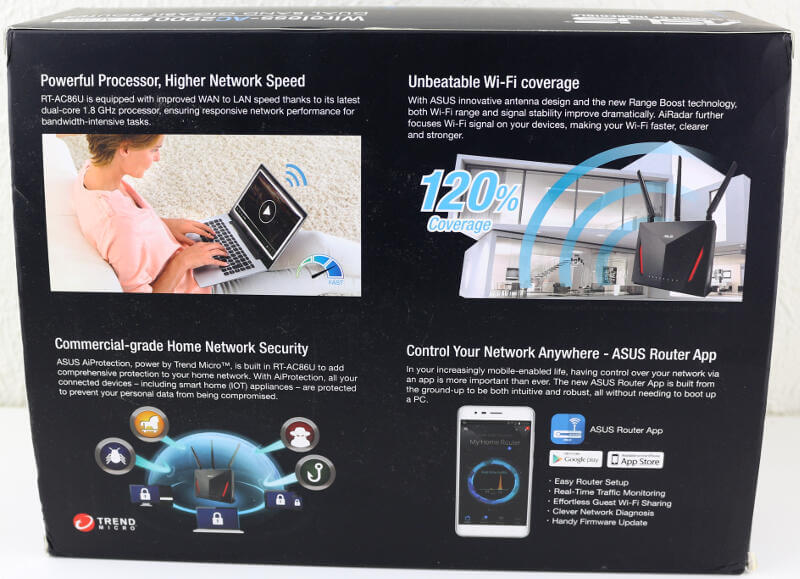 The two sides sho a list of the router specifications along with the layout of ports and buttons.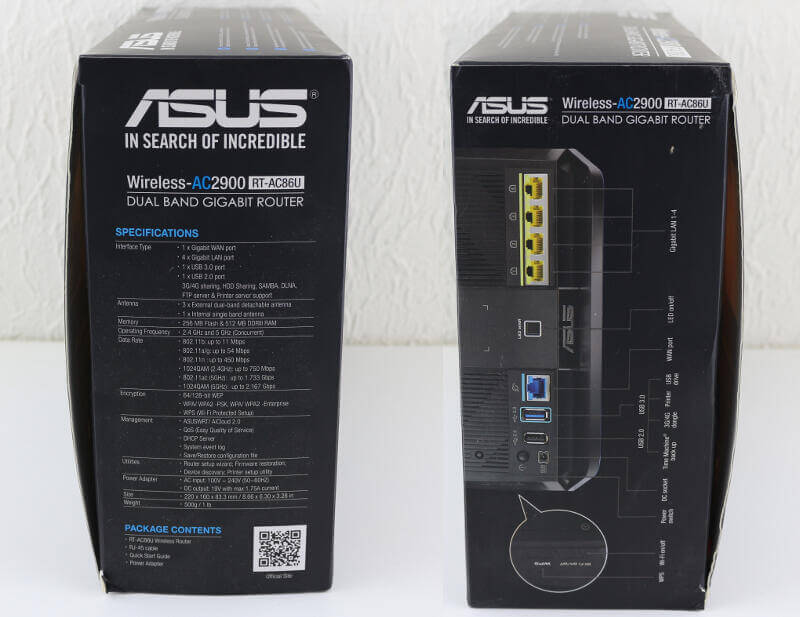 Within the box, you'll find the router itself and the three detachable antennas. The antennas can be rotated 360 degrees and angled at 0, 45, and 90 degrees.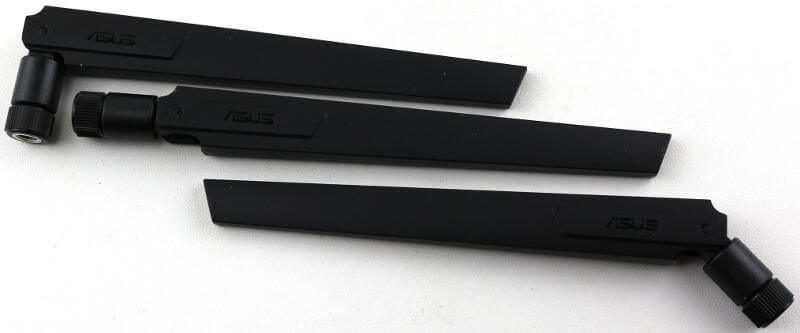 The newer power supply units from ASUS look awesome in comparison to standard ones. That's also a sign of a premium product, when even the PSU has its own design. It is also region friendly with replaceable plugs. Included with my version are an EU and a UK plug. Which will be in your box will depend on the region you purchase it in.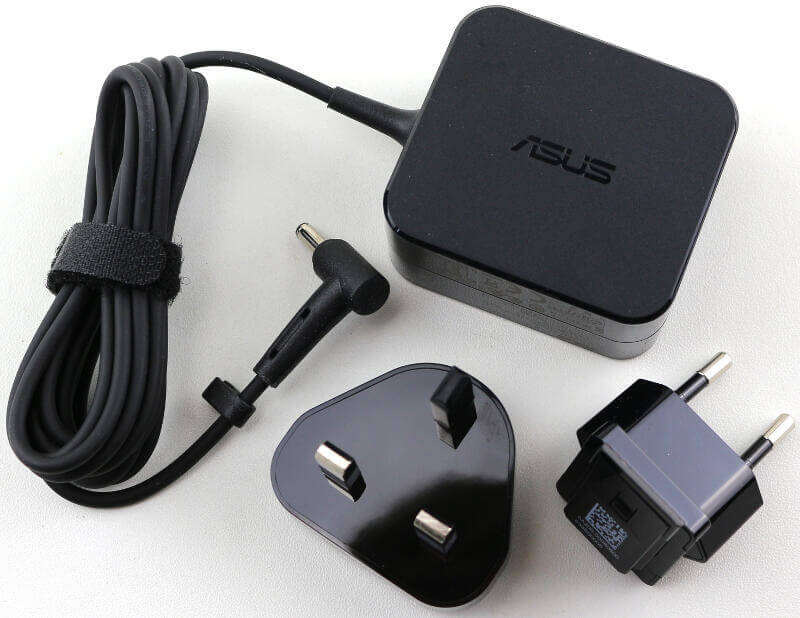 You also get a network cable for your WAN connection.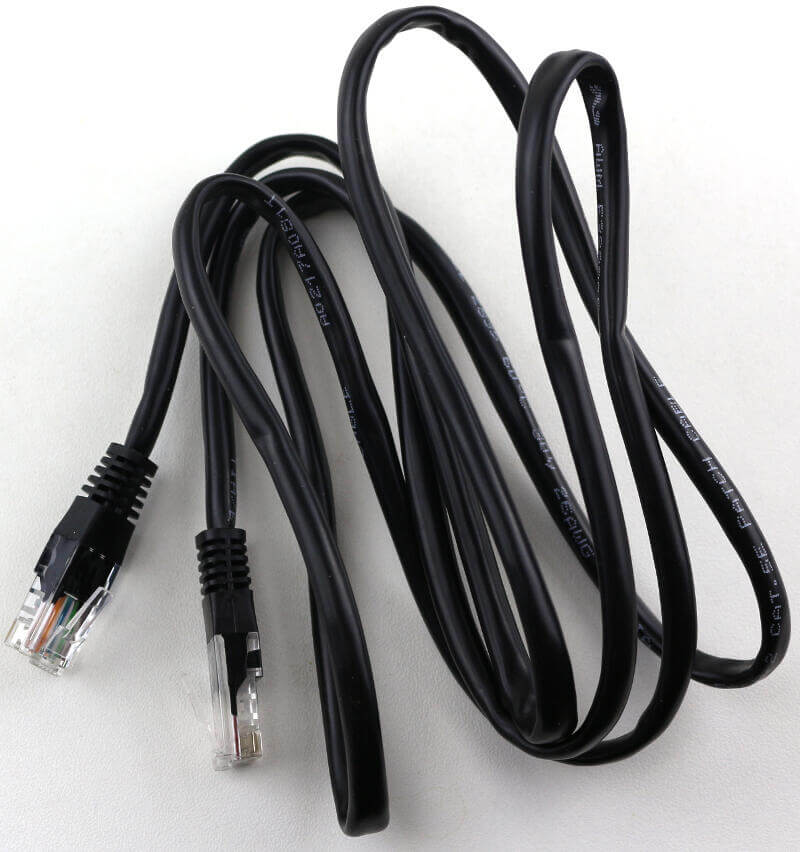 The obligatory quick-start guides and warranty notices are also included.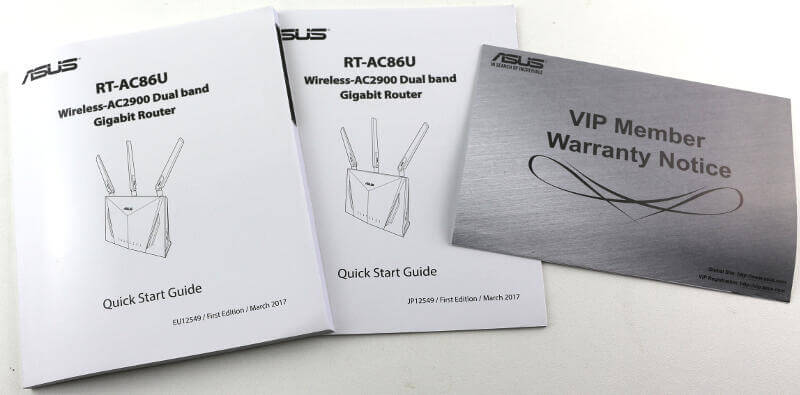 Last but not least, there's also a note about the WTFast gaming boost feature. If you're a vivid online gamer, this is worth looking into.