ASUS PRIME Z690 Motherboards Pictured!
---
---
---
Mike Sanders / 2 years ago

On November 4th, and presuming that all the leaks are proven accurate, Intel should officially announce the general consumer release of its new Alder Lake-S processors. With these moving to a new LGA 1700 socket, however, if you are planning on making this your next CPU, you are going to need a brand new motherboard. – While the information on the Z690 models has, so far, been pretty light, however, following a report via Videocardz, images of what appears to be the entire ASUS PRIME range have leaked online!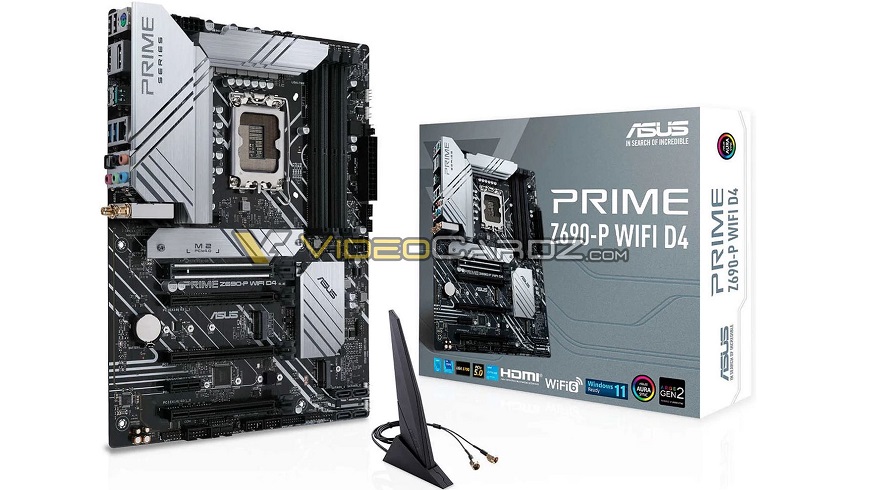 ASUS PRIME Z690 Motherboards
It is understood that there will be around 10 different models falling under the ASUS PRIME Z690 platform. As part of this leak, however, we get what I believe is our first look at the entirety of the motherboard including the new LGA 1700 socket. – On the whole, however, the 4 'P' models shown here are anticipated to be some of their most cost-effective solutions. Don't confuse that with them being cheap though, because, relatively speaking, they're probably not going to be!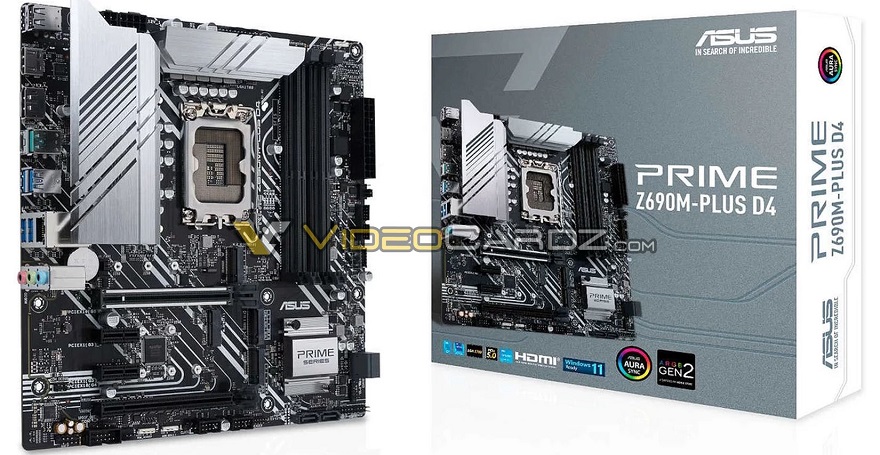 One of the most interesting aspects of the leak, however, is that we can see a practically direct comparison between the DDR5 and DDR4 models. – At an initial glance, they look practically identical. And, dare I say, the motherboards themselves are, pretty much, carbon copies of ASUS' prior 'PRIME' Z590 series. A much closer inspection, however, does show that the pin placements on the DDR5 platform are definitely different meaning that it would be impossible to install the wrong RAM.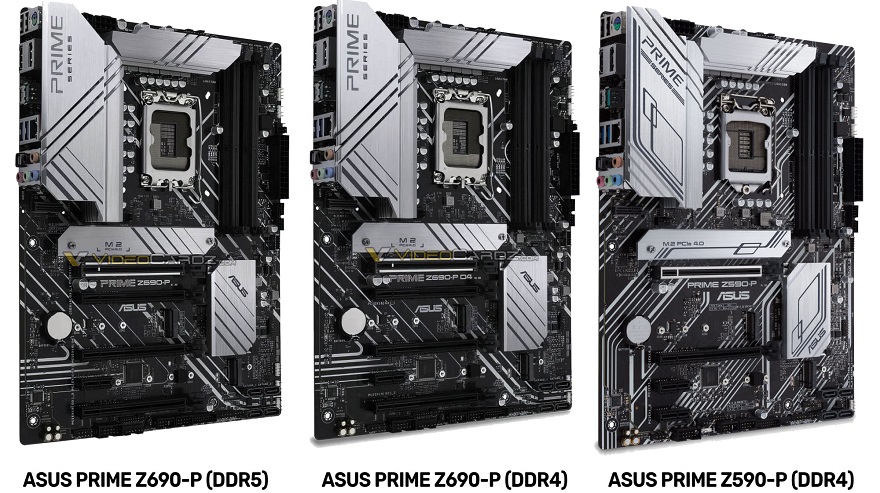 When Will We Know More?
Although Alder Lake-S will be released (pending confirmation) on November 4th, Intel is expected to officially announce its launch on October 27th. As such, we have roughly around a week for the various motherboard manufacturers to presumable confirm their own Z690 line-ups. At which point, we'll clearly have a much better idea of their respected prices, specifications, and features.
Based on this leak, however, one thing does seem pretty clear. ASUS is ready to get consumers well set for Intel Alder Lake-S!
What do you think? – Let us know in the comments!