ASUS Z97I-PLUS (LGA 1150) Motherboard Review
---
---
---
Ryan Martin / 7 years ago
A Closer Look & Layout Analysis
---
The layout on a mini-ITX motherboard isn't something you can go too wrong with because everything is so compact. However, there are still important decisions to be made and I think ASUS have got them right here. Firstly the fan headers are all clustered in one place which makes sense and is useful for cable management. Secondly, the bulk of the connections are located in one convenient location down near the bottom left. Finally, ASUS have chosen to relocate a lot of the components under the board, as well as doing nifty things like vertically mounting the CMOS battery just to make sure it all fits on! All in all the layout is complex, but it makes sense, and the density of what's been crammed on here is very impressive.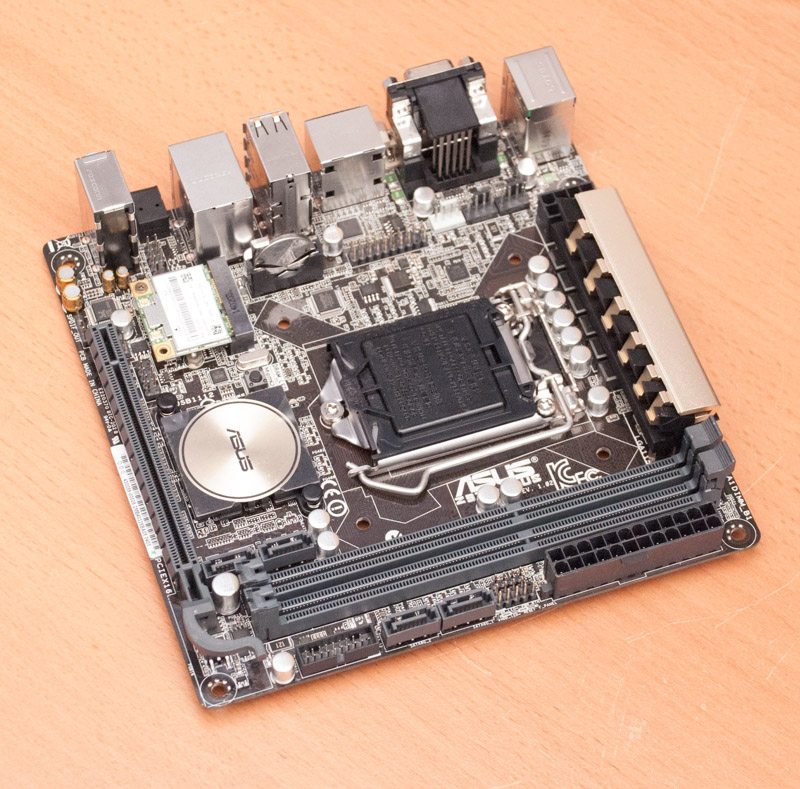 Down along the bottom of the motherboard we find the front panel connectors, the USB 3.0 header, four SATA III ports and the motherboard 24 pin.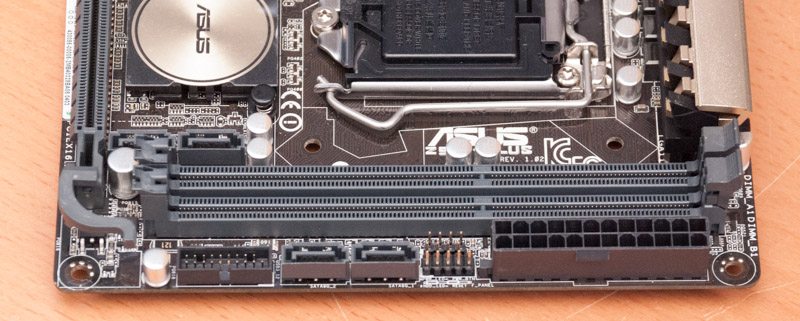 Moving to the edge we see the main PCIe lane, a MemOK! button, the mPCIe combo card and a very small PCH heatsink.

The opposite edge hosts the 6 phase VRM and its cooling heatsink as well as the 8 pin EPS connector.

At the back of the board we find a TPM header (which is unlikely to be used by anyone, ever, period. why is it even there?!) and three fan headers. The white fan header is for the CPU fan.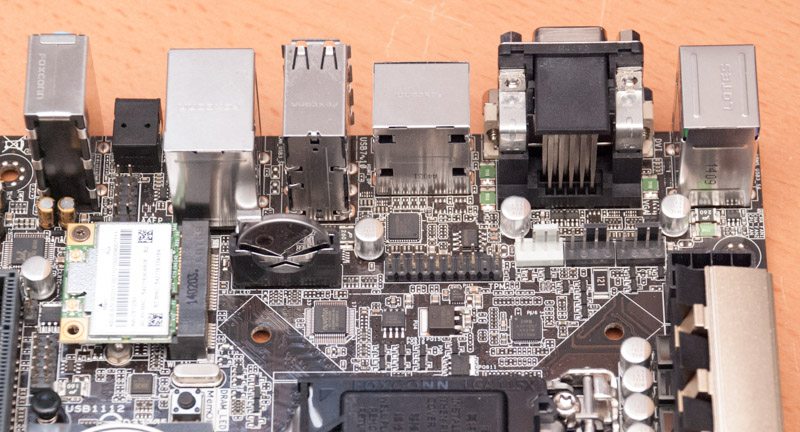 The CPU socket dominates the entire centre and we can see a lot of the components encroach near or on the socket area so CPU cooler compatibility is something you'll want to double and triple check.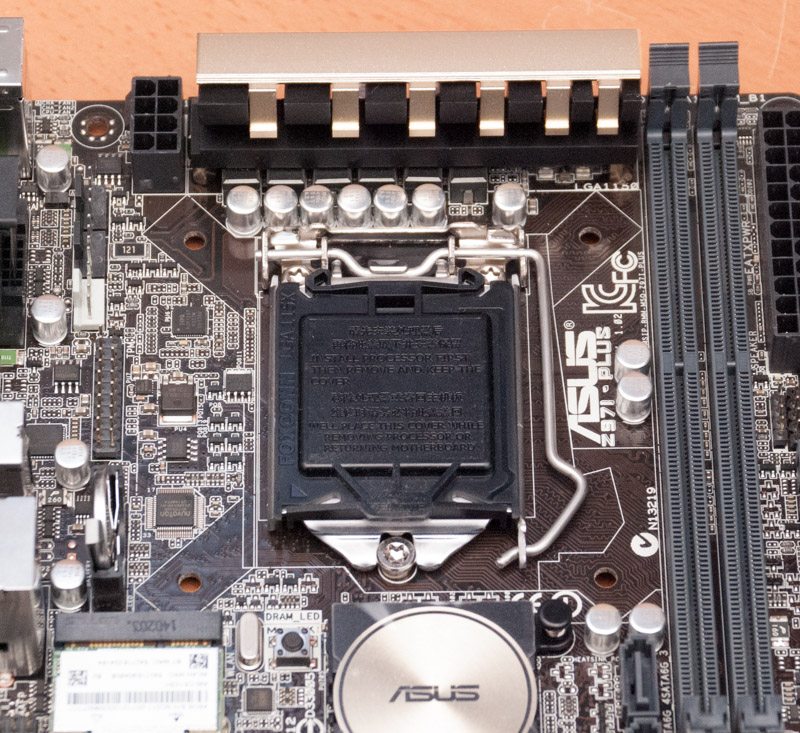 The rear I/O has the following ports:
1 x PS/2 keyboard/mouse combo port(s)
1 x DVI-D
1 x D-Sub
1 x DisplayPort
1 x HDMI
1 x LAN (RJ45) port(s)
4 x USB 3.0 (blue)
4 x USB 2.0 (one port can be switched to USB BIOS Flashback)
1 x Optical S/PDIF out
3 x Audio jack(s)
2 x Wi-Fi antenna port(s)

Under the bottom of the motherboard we can see a huge density of components which show just how tight space is. More importantly for the end user the bottom is where the M.2 port is located, this is the only way ASUS have been able to fit the M.2 port on so I think it will be welcomed by users.