ASUSTOR AS6302T 2-Bay Enthusiast NAS Review
---
---
---
Bohs Hansen / 4 years ago
OS and Software Features
---

The ASUSTOR AS6302T is the first device to officially come with ADM 3.0, the companies latest NAS operating system. Other NAS devices can naturally upgrade to ADM 3.0 too, but this one features it out of the box.
ADM 3.0
ADM 3.0 enhances the ASUSTOR NAS experience with a freshly redesigned interface that creates an intuitive tablet-like usage experience while also integrating Internet Passthrough functionality. The operating system and user interface has always been designed to look and operate like mobile systems, and that feeling is better than ever with the latest version.
ADM now supports different screen resolutions better, where users can choose between three desktop icon layout configurations (5×3, 6×3, 7×4). Grouping of apps is also part of ADM 3.0. There is a desktop icon list and also support for the creation of desktop snapshots along with a restore function.
The desktop background themes are customisable, and users can change them according to preferences. Users can also upload their own images to use those as the desktop background. The interface font and window button colours can now also be customised.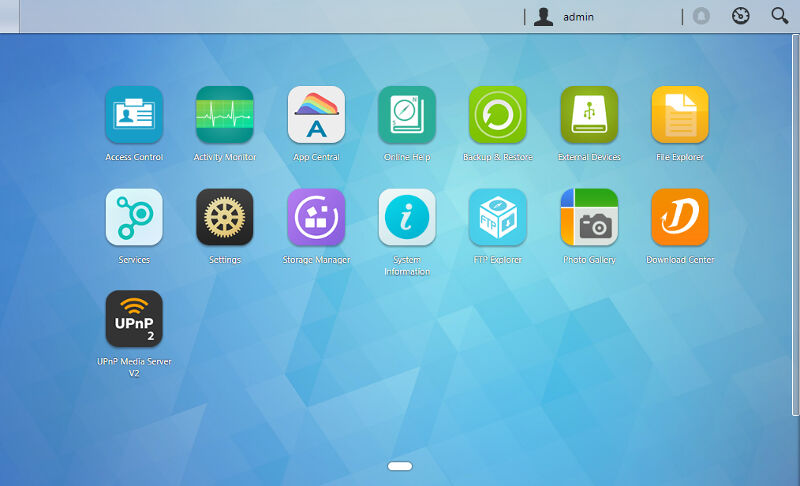 Cross-Platform Sharing
Naturally, the ASUSTOR AS6302T supports cross-platform file sharing. Whether you have a Linux/Unix, Windows, or Mac OS system, you'll be able to access all your files. Android and iOS devices also get a full list of available apps. With those, you can easily connect and manage the various aspects of your NAS – and that without any extensive knowledge in the field.
Migration from older devices is as easy as replugging the drives from the old unit into the new. The whole thing is a 3-step seamless system and nothing to worry about.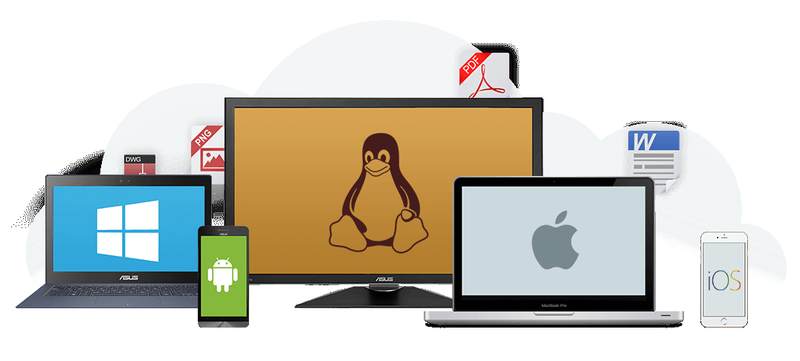 Comprehensive Backup Solutions
The AS6302T provides over 12 different backup options and is connected to a variety of public cloud storage services. These include Amazon S3, ASUSWebStorage, Dropbox, Google Drive, OneDrive, Box.net, HiDrive, Ralus, WonderBox, xCloud, and CrashPlan. You can also use the built-in FTP Explorer, USB external hard drive enclosures, external hard drives and local backup to ensure proper backup for your data.
No matter if you are using Windows, Mac or Linux, ASUSTOR provides the proper tools for your backup needs.
MyArchive cold backup technology turns NAS hard disks into removable storage archives. Directly insert a MyArchive hard disk into the NAS to easily access, backup, and share terabytes of content.
MyArchive cold backup technology allows NAS hard disks to be turned into removable archive hard disks. Users only need to insert MyArchive disks into their ASUSTOR NAS, and it will act as an internal hard disk. That is an easy and fast way to backup critical data using local scheduled backups. Backup can be this simple, and done at full speed.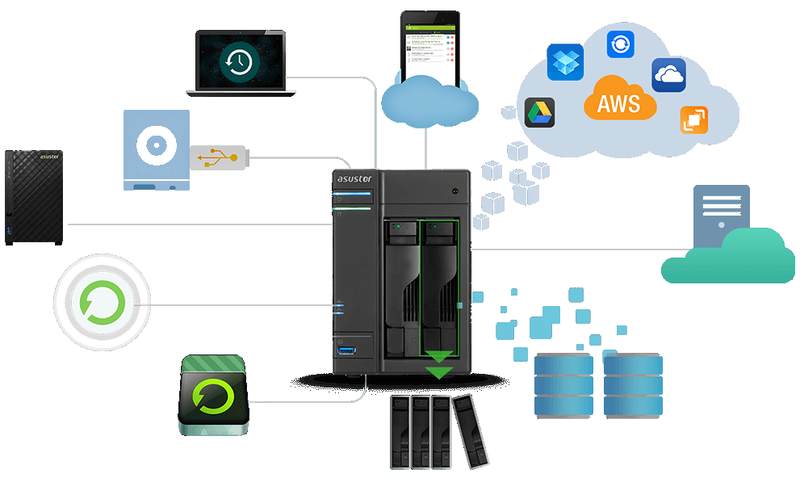 Application Central
The Application Central is where you add nearly unlimited features to your NAS. The basic file sharing functions are always there, but everything else is up to you. At your convenience, you can browse through and download any applications that pique your interest from App Central. Whether your interests lie in business, website construction or even digital home entertainment, App Central has got you covered. With over 200 unique Apps, App Central provides you with a vast variety of applications that you require to satisfy your digital lifestyle needs. Explore the unlimited potential of ASUSTOR NAS devices while creating a personalised NAS device for yourself.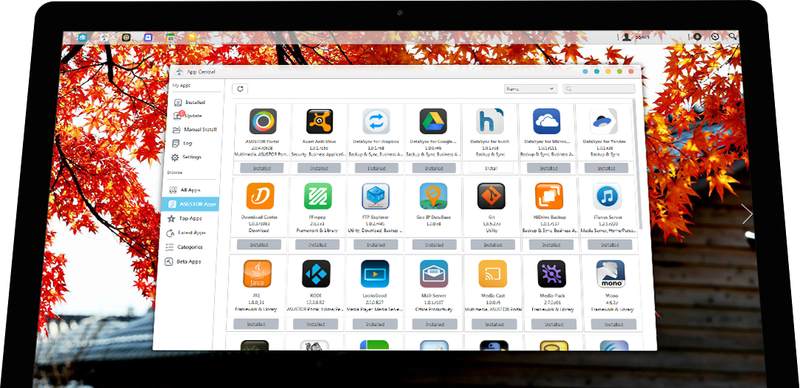 Especially the when creating a digital home, a NAS is essential. It is the central location for your files, capable of bringing them to all other connected devices. Whether you use the built-in HDMI port, stream via UPnP, use Plex or Kodi, the result is the same. Access to all your data from everywhere.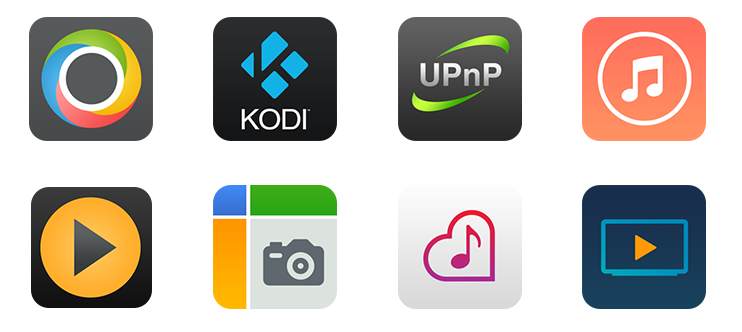 Surveillance System
With a system as powerful as the AS6302T, using it as a security station would be an obvious choice. That's no problem either, in fact, it should only take you about 60 seconds to get through the 5-step setup. The NAS comes with four free camera channels, making it a cost effective solution. More licenses can be purchased, and the system supports up to 36 channels. After installing Surveillance Center and its corresponding mobile app AiSecure, users will also be able to stream live surveillance feeds to their smartphones while on the go, keeping an eye on their most valued assets from anywhere.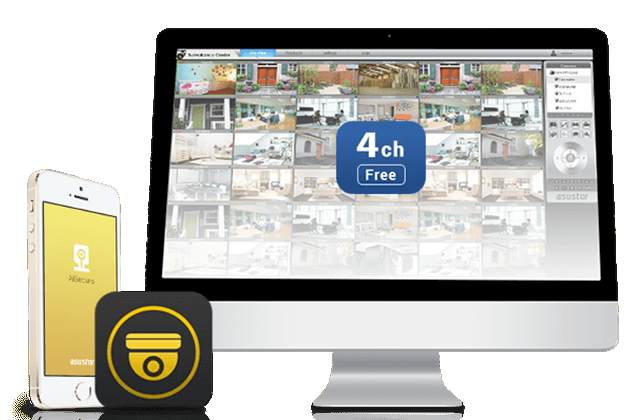 New with ADM 3.0
ASUSTOR didn't just give their operating system a fresher look with ADM 3.0; they also added new functionality. Among the new features are the customisable desktop widgets and the Seagate IronWolf Health Management. For a complete view of the new features, you can check out our news on the subject.