ASUSTOR Introduces AS40 Series 10GbE Consumer NAS
---
---
---
Bohs Hansen / 5 years ago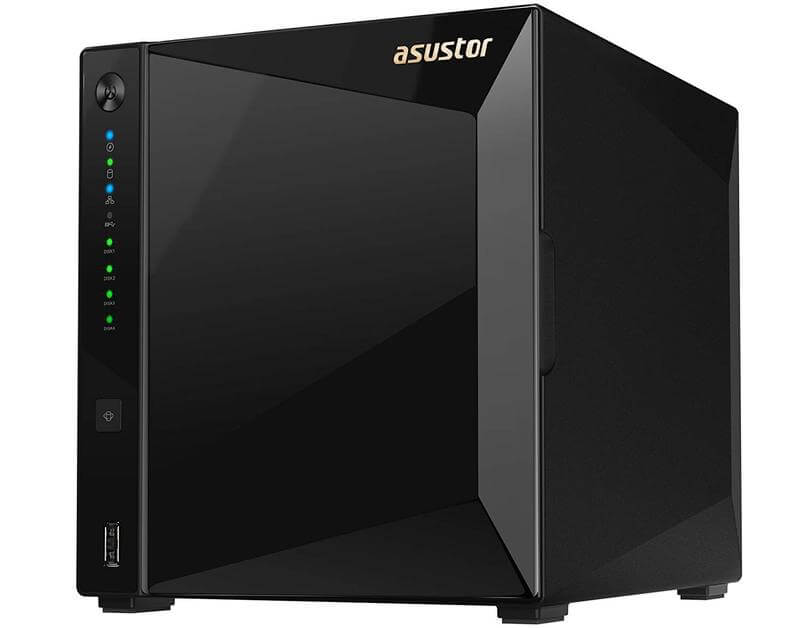 ASUSTOR Introduces AS40 Series 10GbE Consumer NAS
We're finally starting to see 10GbE entering the consumer/SOHO market this year and ASUSTOR is part of the group which makes this happen. The new AS40 series with the AS4002T and AS4004T mark ASUSTOR's 10GbE entry into the consumer market.
What Does This Mean?
For one, affordable. Up until recently, 10GbE has been a business-only feature. This wasn't because users didn't want 10 gigabit Ethernet at home, it was because of the price. That has changed and we've also seen 10GbE switches for home-use arrive. There are ASUS' own XG-U2008 and also NETGEAR's recently released Nighthawk gaming switch. Both come with 10GbE ethernet capabilities. The latter is also fully reviewed which you can check out by clicking here.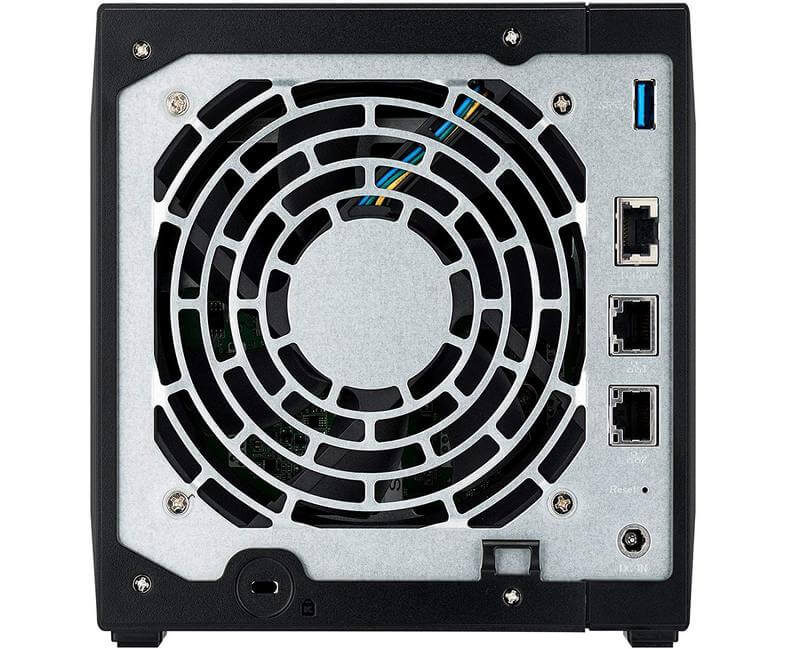 How Affordable, You Ask?
Okay, let us get right down to the issue at hand: The asking price. The 2-bay AS4002T can be yours for $259.99 while the 4-bay AS4004T costs $359.99. That is a darn good price for a NAS with this kind of network power!
Let's Talk Hardware
We better talk about the other hardware parts too. After all, a NAS is more than a network port or two. Inside the AS40 series is a Marvell Armada Cortex-A72 1.6GHz dual-core CPU and 2GB of DDR4-2400 RAM. Besides the 10-Gigabit RJ45 port, there are two normal Gigabit RJ45 ports too.
This combination allows the NAS to achieve read speed of up to 1146MB/s and write speeds of up to 584 MB/s on a RAID 5 volume. It has USB 3.1 Gen.1 (USB 3.0) ports on the front and rear. The front port also features a one-touch backup button.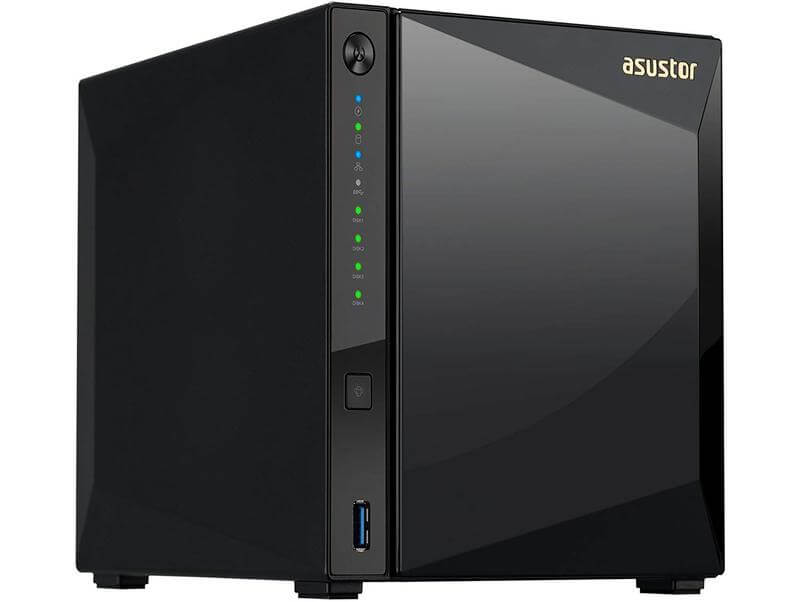 A Budget King in New Clothing
ASUSTOR's AS40 series doesn't just come with great hardware, it also got a fresh design. The front panel is a removable crystal black magnetic panel. It's both aesthetically pleasing, but also dust proof.
Heat won't be an issue for this design. Actuated inlets are arranged around the front panel to optimize heat transfer. The inner honeycomb structure strengthens the pressure area to avoid damaging hard drives from external impact. That is also a great feature.
In addition, both models support hot-swapping hard drives. The hard disk is fully secured using the caddy, and the hard drives can be quickly installed or replaced without any tools.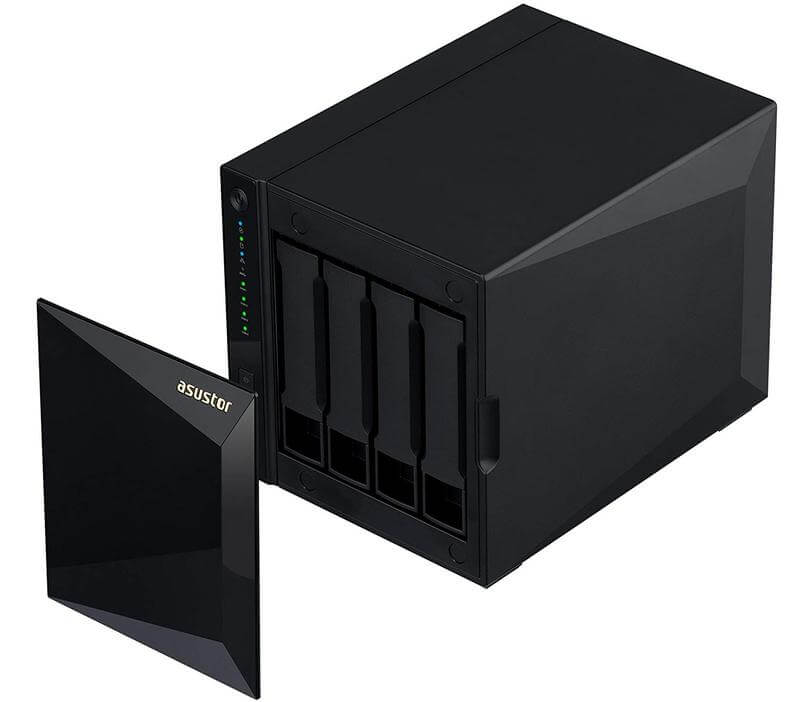 What Does ASUSTOR Say About the AS40 Series?
ASUSTOR product manager Johnny Chen pointed out: "Both beginners and professionals will be more than satisfied with the excellent performance and convenience brought by these two new NAS. It is worth mentioning that a 10-Gigabit network and the full set of equipment is required to achieve maximum speeds. The AS40 series is affordable for both consumers and businesses. We are very pleased to be releasing a NAS that both consumers and businesses will find to be one of the best values for a NAS."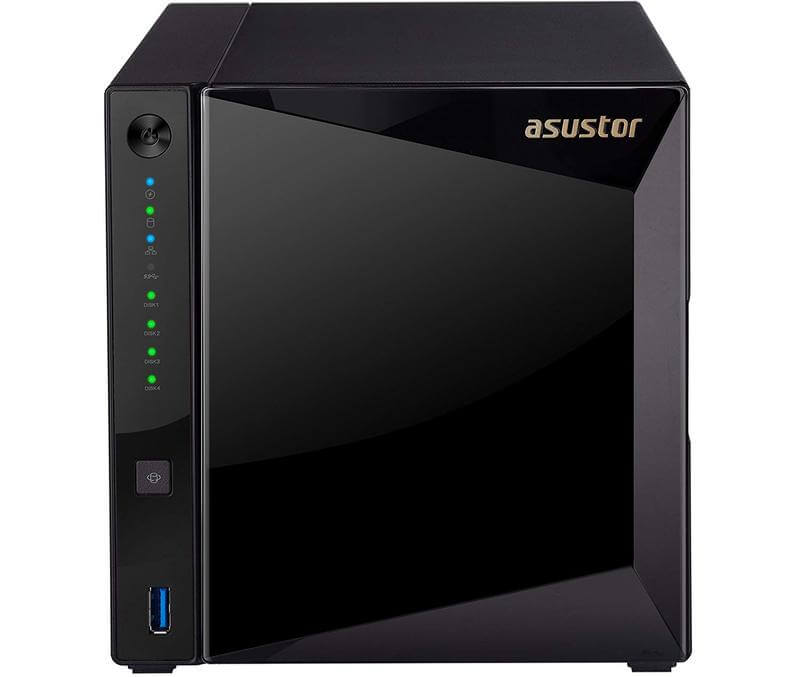 Powered by the latest version of ADM
The all-new AS40 series ships with the latest version of ADM. With ADM, you can choose from more than 200 apps on App Central and make it your own.
ASUSTOR NAS devices are also compatible with a wide variety of USB DAC, thereby making them easily integrated into an existing HiFi setup. AiMusic can easily play music remotely so that music can be listened to anywhere.
ASUSTOR has also improved remote connection features in the up and coming ADM 3.2. Ezconnect.to, ASUSTOR's new remote web login service does not need configuration of the router. Now it only requires an ASUSTOR Cloud ID. Just type in the designated URL with your Cloud ID and login to enjoy the convenience of accessing your NAS from anywhere.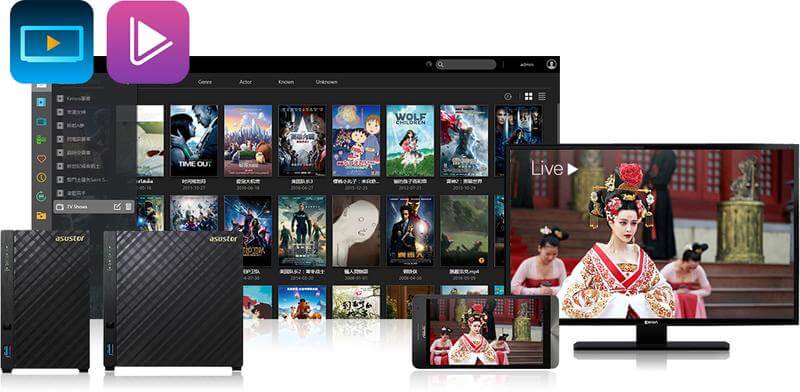 AS4002T and AS4004T Specifications
Marvell Armada Cortex-A72 1.6GHz dual-core CPU
2GB of DDR4-2400 RAM
2x Gigabit Ethernet ports
1x 10-Gigabit Ethernet ports
Read speeds of up to 1146MB/s on RAID 5
Write speeds of up to 584 MB/s on RAID 5
Front panel USB 3.1 Gen1, power button, one-touch backup button.
Rear USB 3.1 Gen1
Supports hard drive hot swapping
Tool-less installation
Hardware encryption
Supports JBOD, single drives, and RAID levels 0 and 1 while quad bay units also support levels 5, 6 and 10
Supports up to 12TB per hard drive
Seamless system migration
MyArchive drive support
Availability
The new series is partially available. I could find it at American shops at the time of writing, but not many places else.