ASUSTOR Show off Their New NAS Devices at Computex 2015
---
---
---
Bohs Hansen / 8 years ago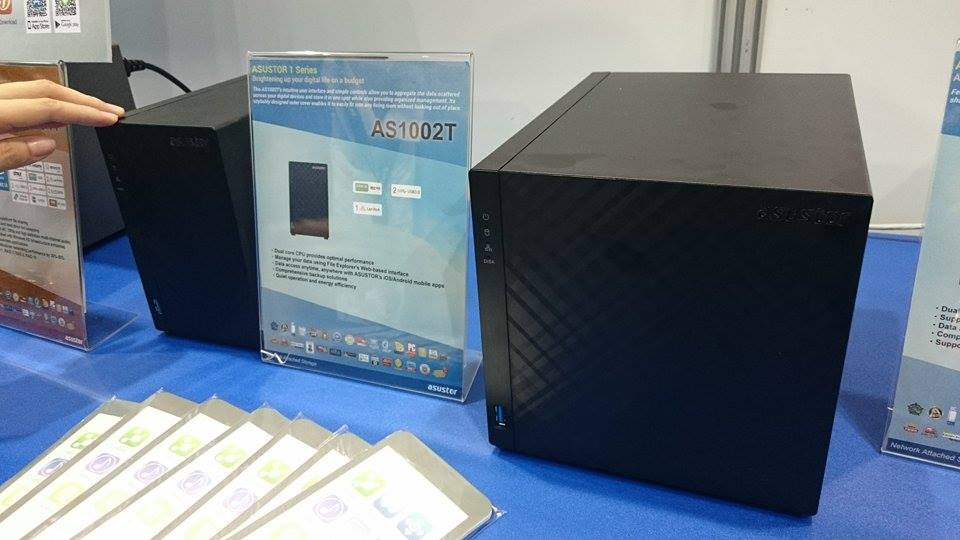 Computex 2015 – ASUSTOR is also present at Computex 2015 and we made a visit with them too. ASUSTOR has their great NAS lineup in the bags and brought them all along.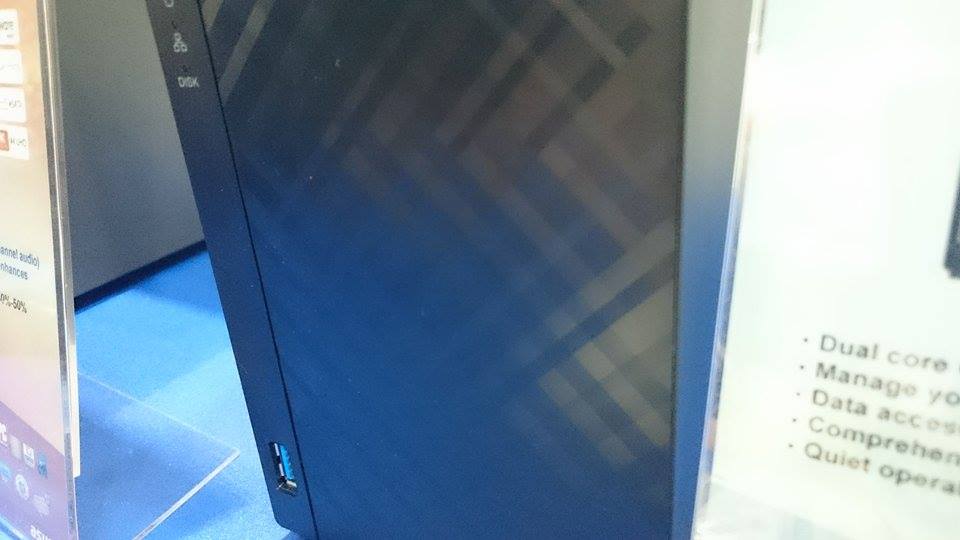 Among the units is the new ASUSTOR 1 Series, a new entry-level NAS line that brings you all the great ASUSTOR features at a more wallet friendly price.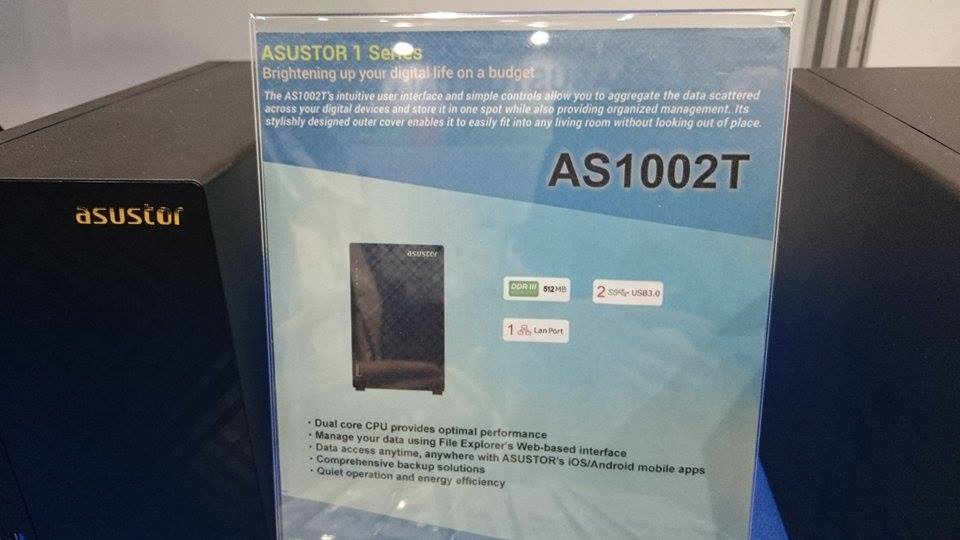 The AS1002T two-bay unit is packed with 512MB DDR3 RAM, has two USB 3.0 ports, and a gigabit ethernet port for connectivity. The Dual core CPU should provide a good performance while you enjoy the benefits of your NAS at home from everywhere.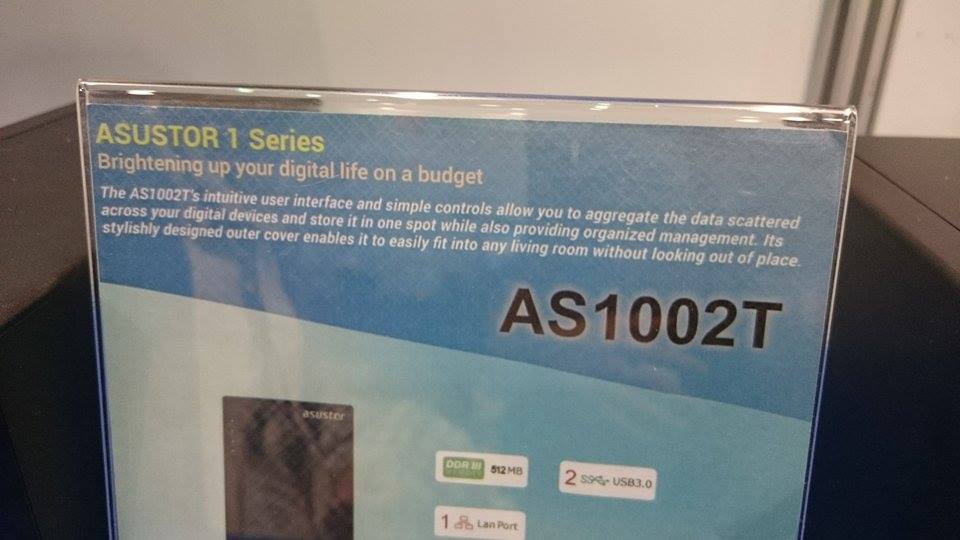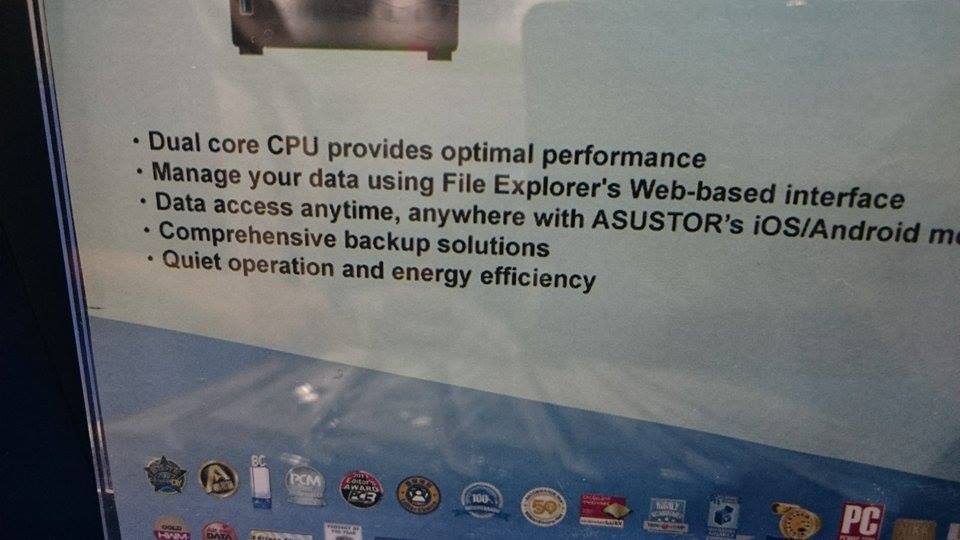 The AS1004T is the bigger brother and it has four drive bays. The addition of two more drive bays than the AS1002T doesn't just allow you to add more drives, it also adds the ability to use RAID 5, 6, and 10 modes.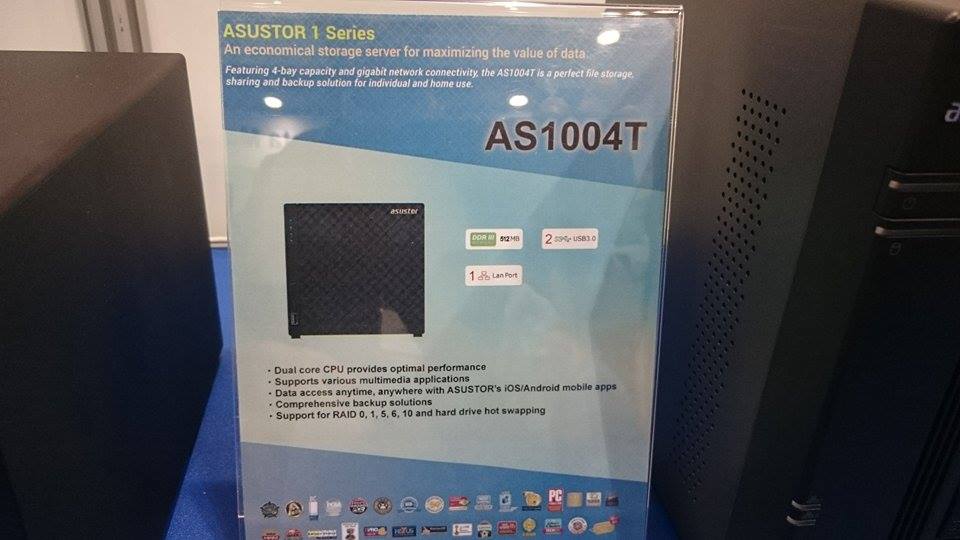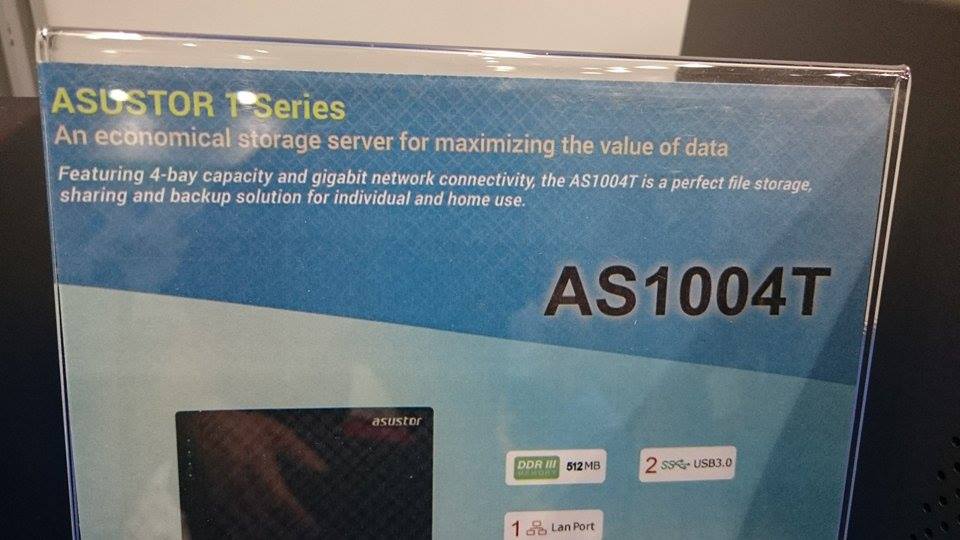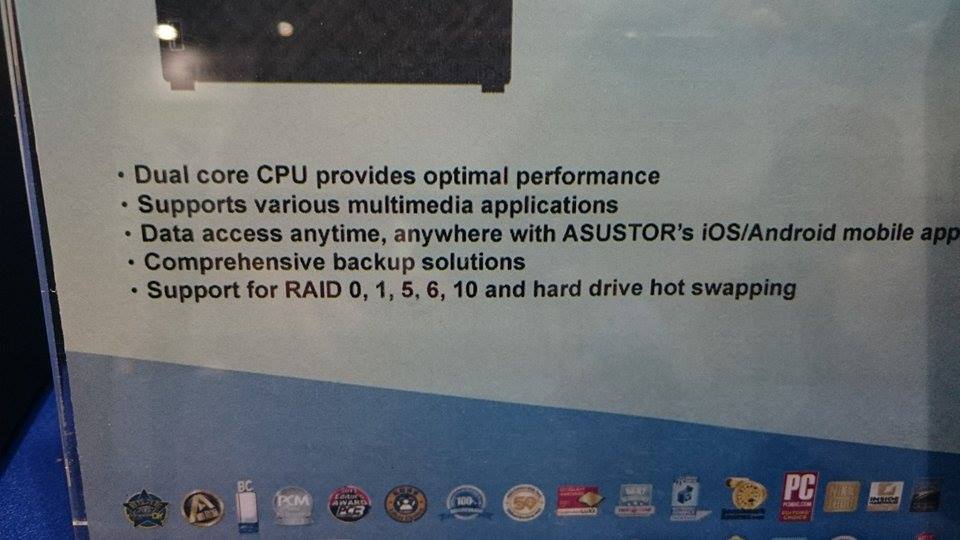 The ASUSTOR 6-series isn't entirely new, but it also gets an update with the new AS6102T for example. The AS6102T is a 2-bay NAS powered by an Intel Celeron processor and equipped with 4GB memory. It is powerful enough for local HDMI output in 4K resolution.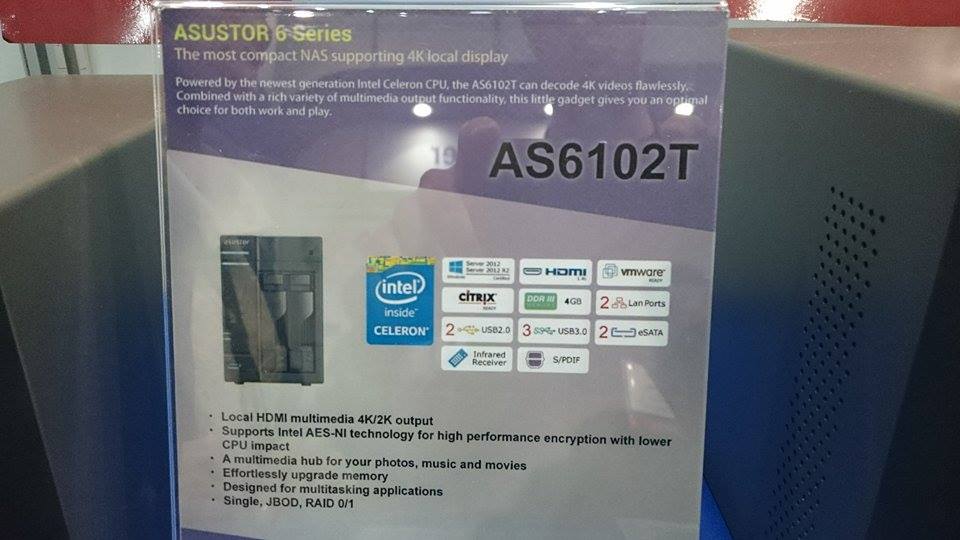 The AS6102T is business ready with support for Windows Server, VMware, and Citrix along with all the other great features such as hardware-aided 256-bit encryption. It comes with both USB 2.0, USB 3.0, and eSATA ports as well as the HDMI and S/PDIF for direct HTPC usage.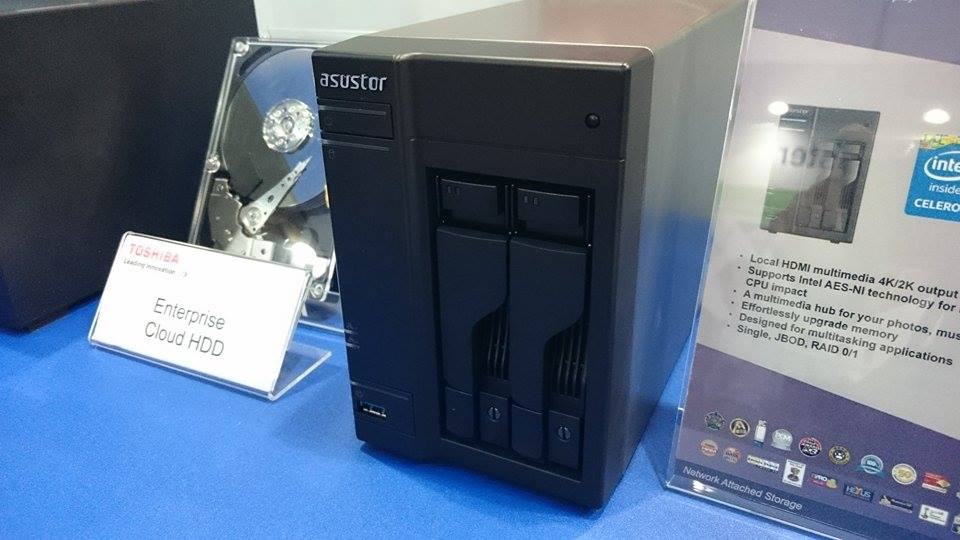 Where a 2-bay unit is found, a four-bay won't be far. ASUSTOR added the AS6104T as well.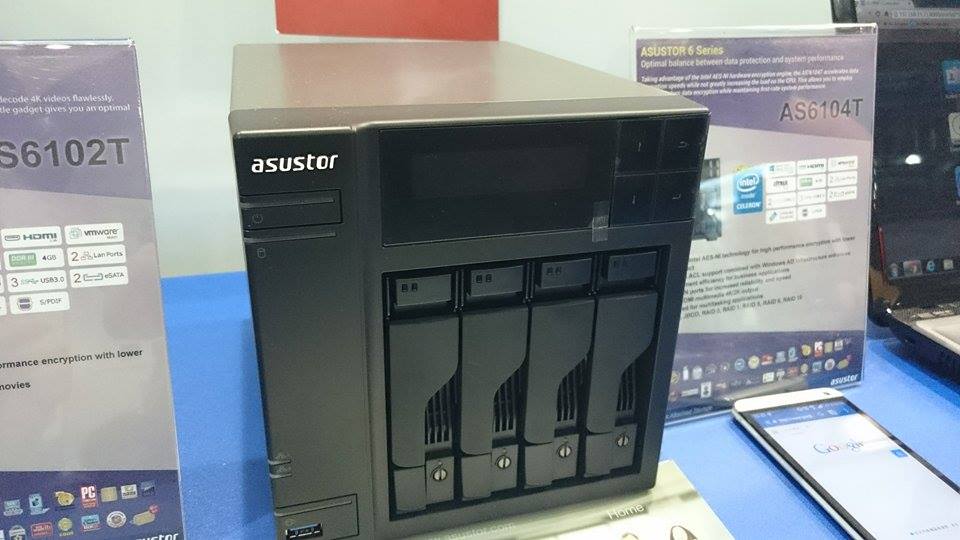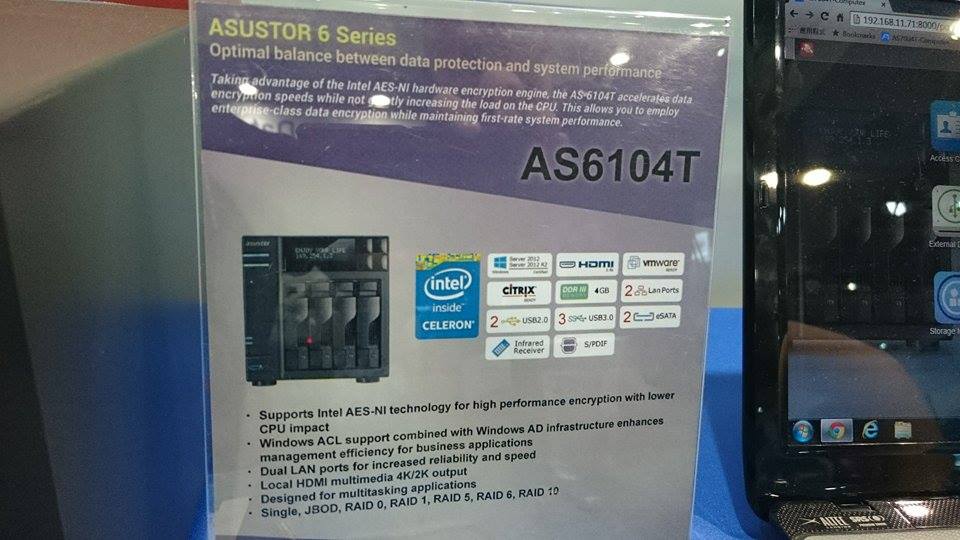 The ASUSTOR 5-Series shouldn't be forgotten either as it is a premium class as we've seen in our recent review of the AS5102T.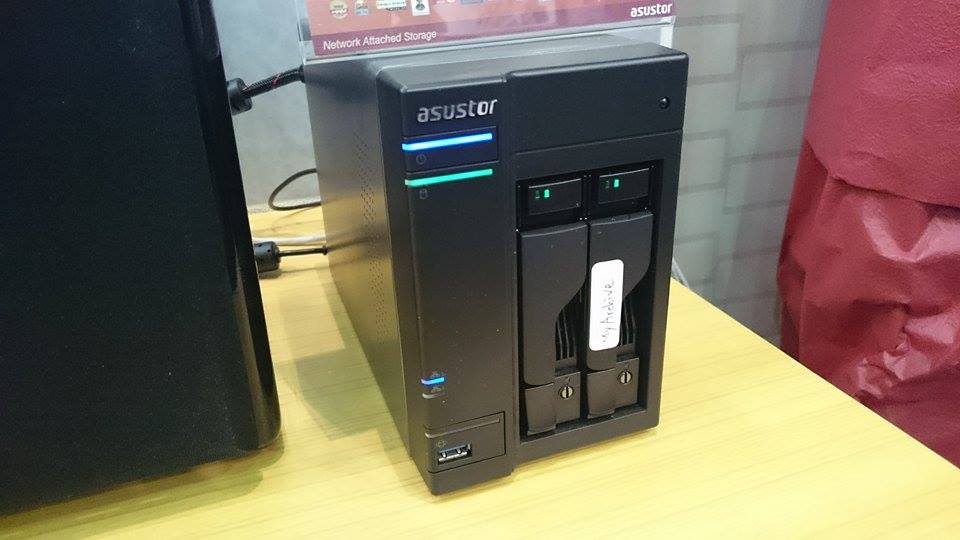 The AS5102T comes with 2GB RAM for the Intel Celeron processor, USB 2.0, USB 3.0, eSATA and HMDI ports as well as support for remote control usage.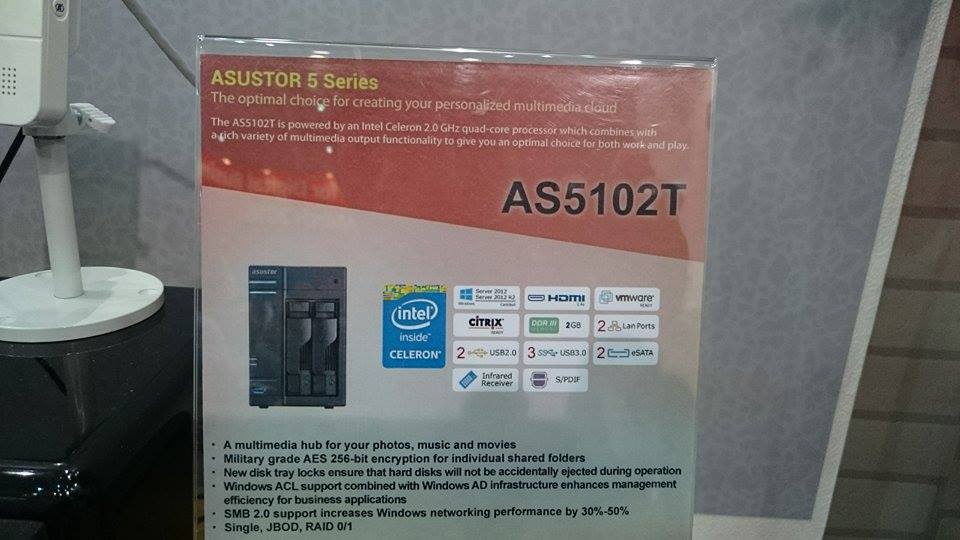 The addition of HDMI ports and direct connection abilities to a monitor or TV is an amazing function. No need for an extra HTPC in your living room as your NAS already has the power to do it.
Run XMBC or Kodi, browse the internet or even install other operating systems thanks to the built-in virtualization system – not a problem.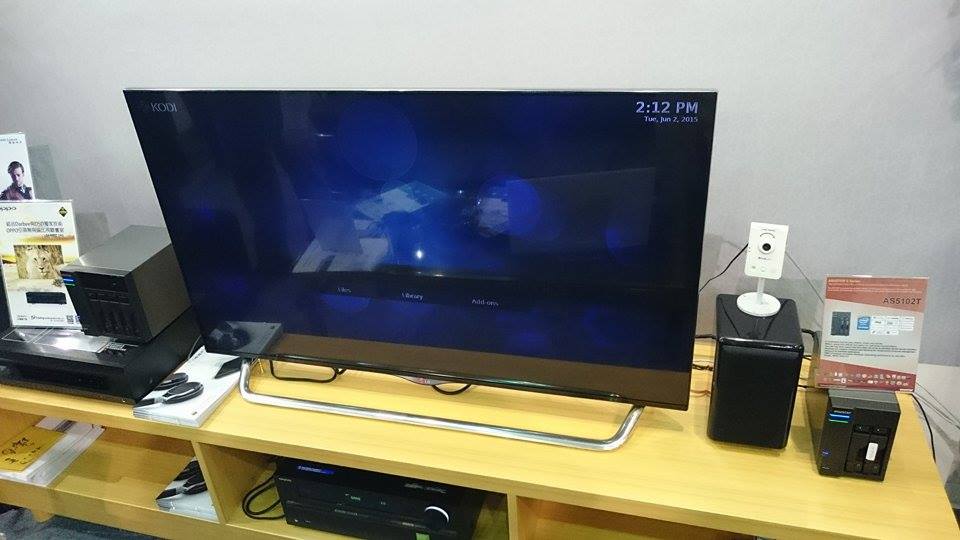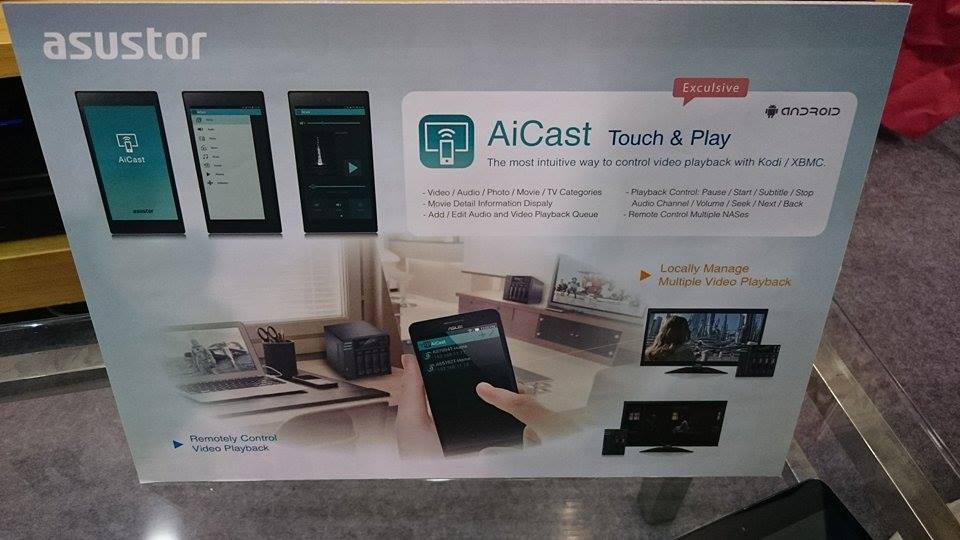 Here you can see a quick video of the new AS7004T in action. It's really nicely designed, features all the connectivity you're ever likely to need around the back, as well as a simple and easy to use mobile app, that allows you to quickly control your multimedia, perfect for kicking back and watching a few movies on an evening.
For more information, you can view this video from Asustor:
We will keep you updated with more information as soon as it becomes available.