ASUSTOR Upgrades LooksGood with Media Converter Support
---
---
---
Bohs Hansen / 7 years ago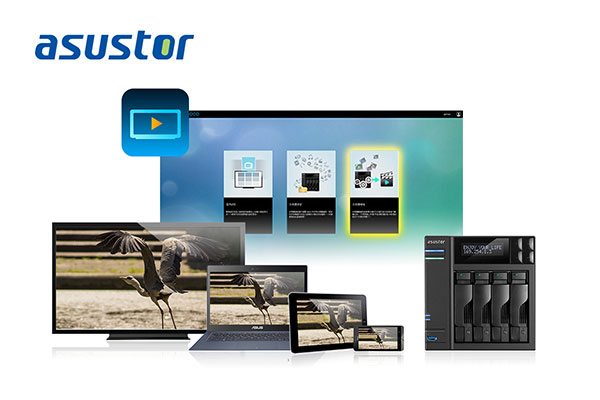 ASUSTOR has released a new version of the LooksGood App with an added Media Converter function for its 5 and 7 series NAS devices. The new functions include multimedia conversion, ability to configure a Smart Coversion Folder, and exclusive Hyper-Transcoding technology, allowing you to truly experience a powerful media player directly in your browser.
The system resources are well balanced so you can enjoy a smooth playback exprience along with a tenfold decrease in conversion times thanks to the  use of Intel's CPU hardware acceleration function. The media converter utilizes background file conversions to overcome non-supported codecs on mobile device or videos that are uable to play smoothly. Files placed in the smart conversion folder will automatically be analyzed for the best optimization and you can use the task scheduler to convert only during hours where the system otherwise just idles.

LooksGood also features TV Recordings and Media explorer functions next to the above mentioned improvements. Users who have a compatible DVB-T/DTMB can receive, watch, and record digital broadcasting signals including access to the EPG, repeat, and manual settings. A feature that takes your NAS to the next level.