Alpenföhn ATLAS Mini-ITX/Micro-ATX CPU Cooler Review
---
---
---
Peter Donnell / 7 years ago
Introduction
---

Picking the right CPU cooler for your system can be a tricky task as you have to balance your budget, the ergonomics of your chassis, the TDP of your chip, aesthetics, what kind of system performance you want to achieve and acoustics too. That's a lot to consider and there's certainly a huge amount of choice out there to find something that suits your needs, but it's still a bit of a minefield. The latest cooler from legendary manufacturer Alpenföhn has been designed for the increasingly popular Mini-ITX and Micro-ATX system build market. People are making a lot of compact gaming PCs for their living room, bedroom, LAN gaming events and more, so it's only right that we should have more coolers that are suited to building a gaming system in smaller chassis.
The ATLAS may be tiny, but it still packs an impressive 5 x 6mm heat pipes into a twin-tower and dual-fan configuration, which gives it an impressive max TDP of 200W! That's a lot of cooling potential from a small form factor cooling. Of course, a lot of people are jumping on the AIO market for cooling these days, but there are a lot of benefits to air cooling too and even more so, there are some people who just don't want to move to water. Either way, it's going to be interesting to see what this little powerhouse can do on our test bench.
As you can see from the specifications, the cooler sits nice and low, at the cost of being quite wide and fat for its form factor. The cooler is just tall enough to house a pair of 92mm fans, and while this form factor of fan is often associated (in my experience) with higher RPM and a noisy output, these promise to go as low as 400RPM, but still manage good airflow and low noise, which is something we're eager to test.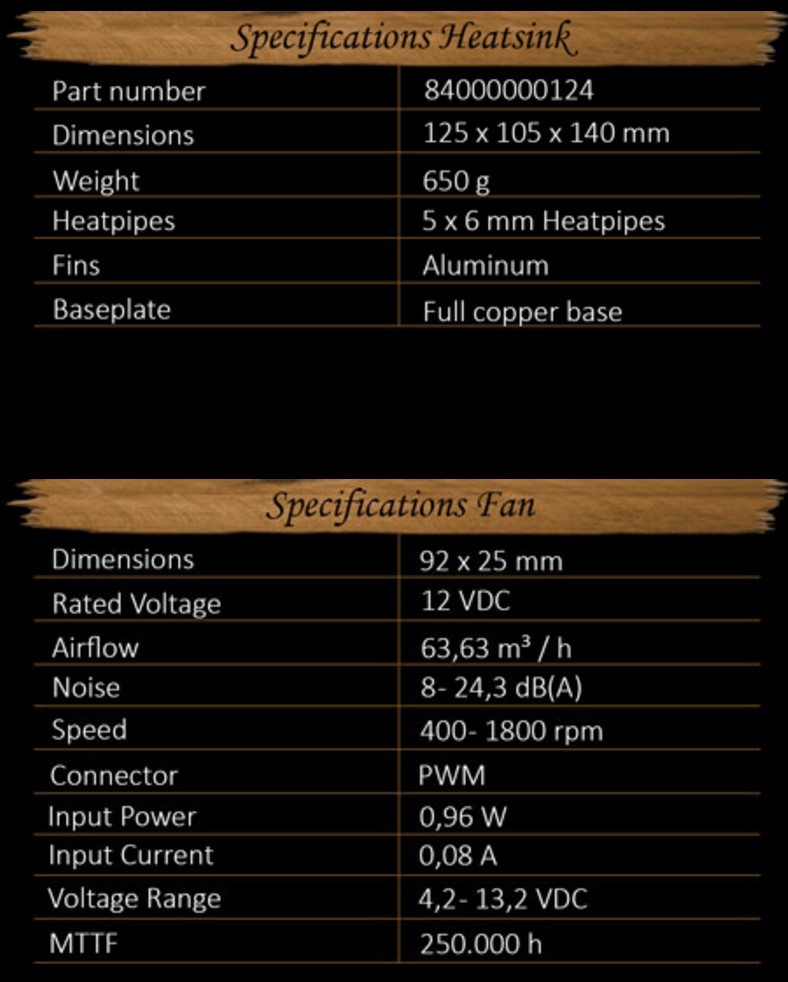 The box is quite large, which I found funny as when I first opened it, I was expecting a much bigger cooler. There's a nice stylish picture on the front of the box, as well as details of the main spec (see above) around the box.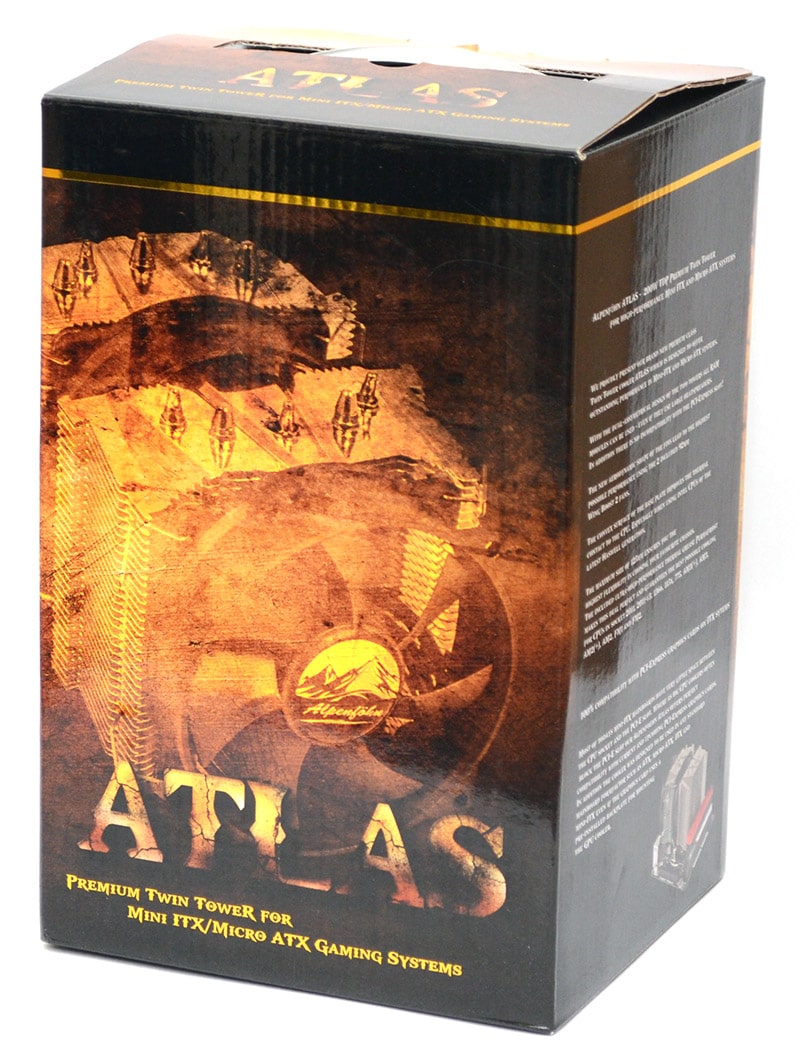 The size of the box quickly becomes apparent, there's quite a treasure trove of bits and bobs to be found inside. The mounting kit includes AMD and Intel brackets, a support bar, fan clips, back plate, retention screws and rubber caps, a tube of thermal paste and Molex to fan adaptors; literally everything you'll need and more!

Both of the fans are of a very nice quality, which all black fittings and cables, as well as some durable black rubber braiding on the cables.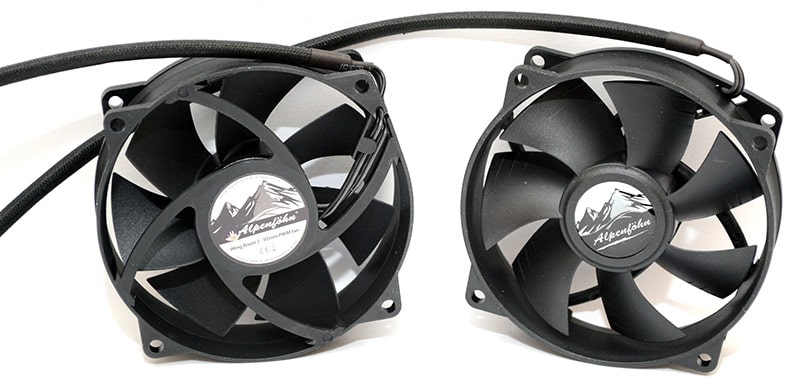 Both fans come with 4-pin headers, as well as built-in Y-splitters, handy if you're short on fan connectors on your motherboard. Even if you are short on connectors, at least you'll also find Molex adaptors in the box.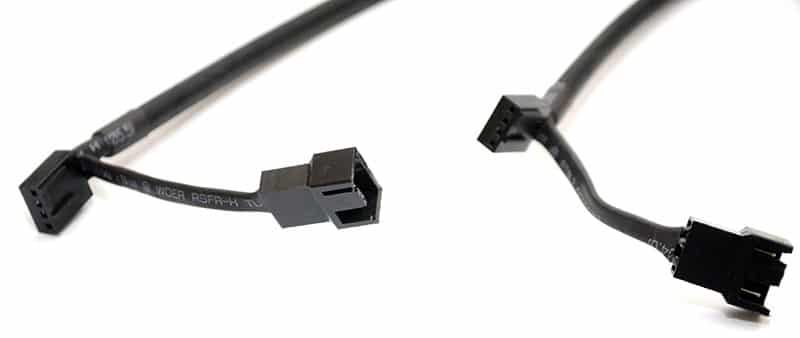 The Cooler is really nicely designed, with a very cool looking fin-stack that is full of aggressive angles and shapes. Sure, these shapes do add to the aesthetic, but don't be fooled, as they're primary purpose is to increase the surface area and push the airflow around the heat pipes, helping to better dissipate heat.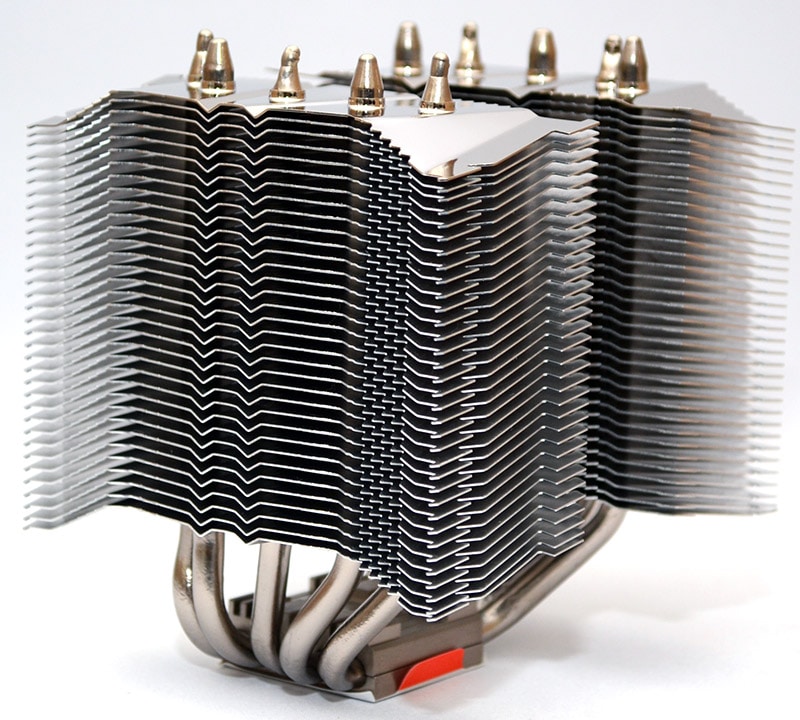 The cooler is very nice to look at and it's impressive to see those heat pipes packed in so neatly while maintaining such a short form factor. There's room to mount one of the fans on either side of the cooling towers, allowing you to best suit the fan configuration to the space within your chassis.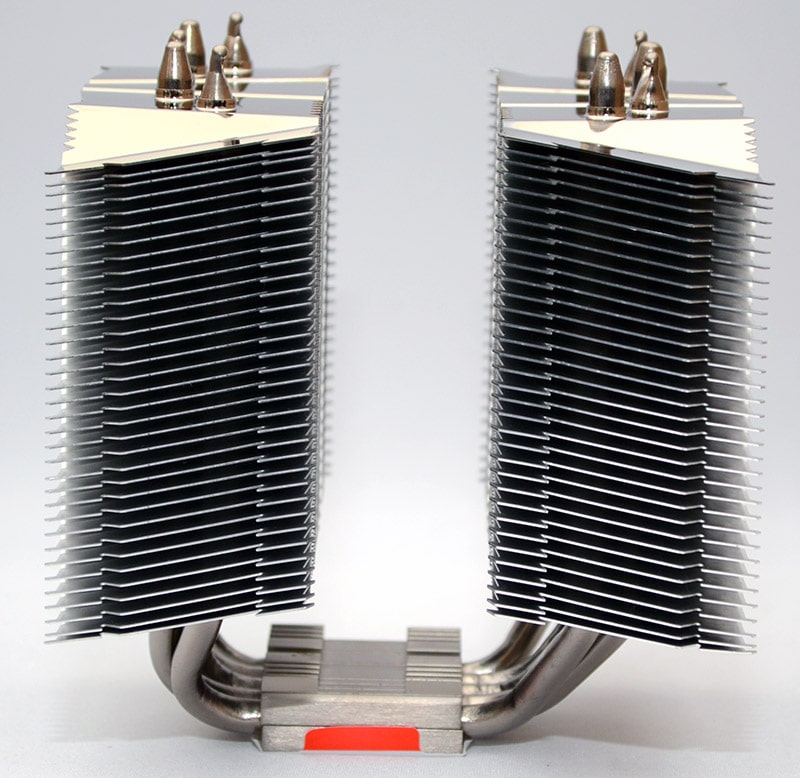 There's sturdy and quite thick block on the base, giving plenty of room to hold all five heat pipes together and this gives a good even coverage of heat pipe over the entire CPU block too, which should help cooling performance a lot.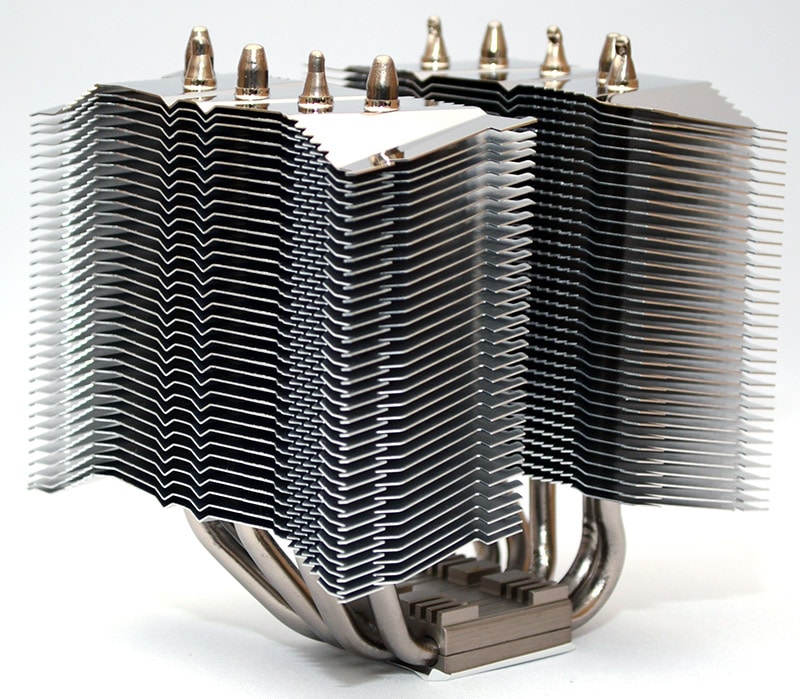 The heat pipes stick out at the top of the cooler, but the top plate has been given a good polish, giving it a shiny and appealing look.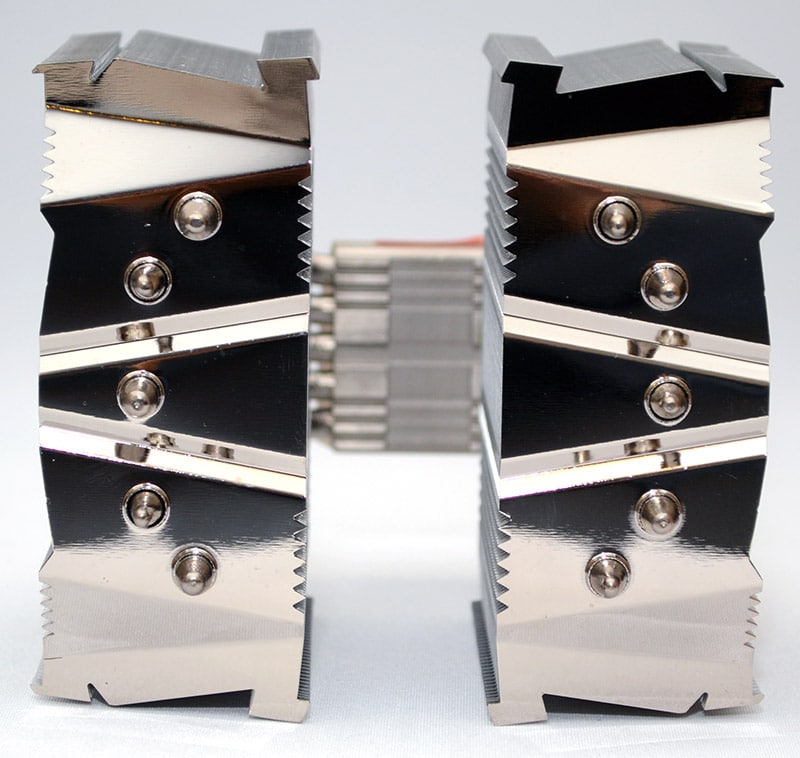 The bottom of the block is finishing to a mirror shine and is super flat and smooth; this should ensure a clean and even fit across your CPU of choice.