AWD-IT Alpha Doom Gaming PC Review
---
---
---
John Williamson / 7 years ago
Introduction
---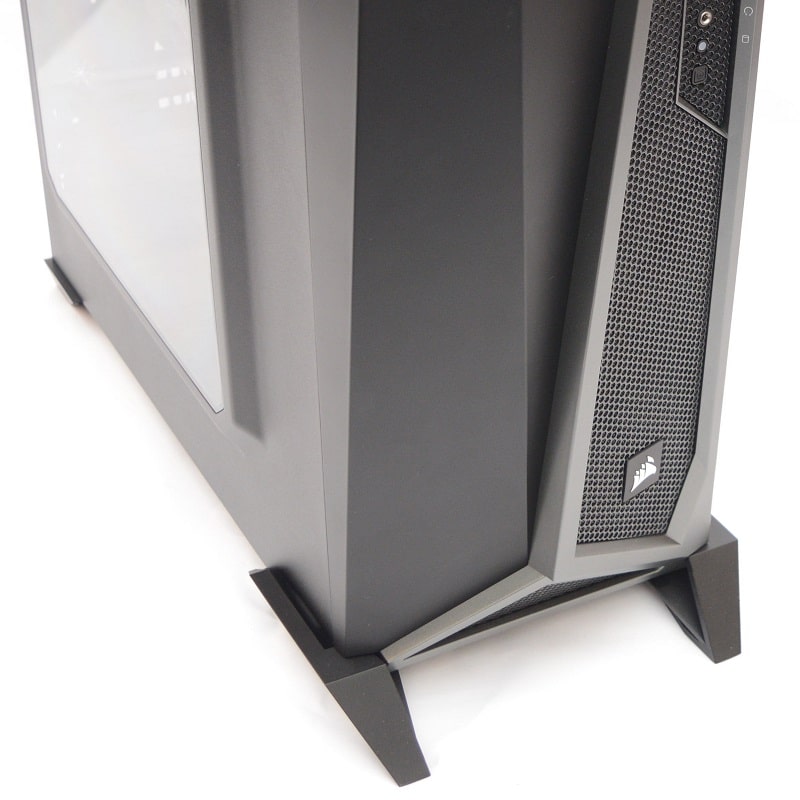 AWD-IT is a critically acclaimed hardware retailer established in 2006 with over 50 years of accumulated experience. This family run business specialises in creating an impeccable level of customer service while offering the latest products at competitive prices. The company also produces an impressive range of custom PCs sporting sophisticated aesthetic designs which appeal to consumers requiring a system of the highest calibre. While competition in this market is extremely fierce, it's possible to stand out with exceptional cable management and builds based on an interesting theme. AWD-IT decided to construct a new PC for the upcoming release of Doom and selected components which could easily cope with the game's graphical demands. They've certainly opted for an iconic series which is bound to enthuse a great sense of excitement from first-person-shooter fans.
The AWD-IT Alpha Doom utilises an Intel Core i5-6600K overclocked to 4.6GHz, 16GB dual channel Corsair Vengeance LPX 3000MHz memory and Gigabyte WINDFORCE 3X GTX 970. For cooling duties, the Corsair H45 has been deployed and I'm interested to see how it copes with CPU's hefty frequency boost. When it comes to storage, the system includes a 250GB Samsung 850 EVO boot SSD and 1TB Seagate 7200RPM mechanical drive. This impressive specification is housed in the unusual Corsair Spec-Alpha chassis which helps the machine to stand out from competing options. Overall, I have high expectations from this system considering the balanced technical specification and attractive price point.
Specifications
Name: AWD-IT Alpha Doom
Case: Corsair Spec-Alpha
Motherboard: Gigabyte Z170-Gaming K3
Processor: Intel Core-i5 6600K Overclocked to 4.6GHz
Processor Cooler: Corsair H45 Hydro Series Liquid Cooler
System Memory: 16GB (2x8GB) Corsair Vengeance LPX 3000MHz CL15
Main Boot Drive: 250GB Samsung 850 EVO
Additional Storage Drive(s): Seagate 1TB 7200RPM
Graphics card: Gigabyte WINDFORCE 3X GTX 970 4GB
Power Supply: Corsair VS650 80+ White
Peripherals: N/A
Monitor: N/A
Optical Drive: N/A 
Wireless: N/A
OS: Windows 10 Home
Warranty: (3 Years Labour, 2 Years Parts 6 Months Collect & Return)
Price: £899
Packing and Accessories
The system arrives in a relatively large box offering excellent protection and employs various precautionary labels informing the courier to adopt a careful approach when handling the item. AWD-IT have packaged the unit rather well and I was thoroughly impressed with the cardboard's thickness. Perhaps adding two cut-outs on the sides would make it easier to carry and prevent the courier from holding the box upside down.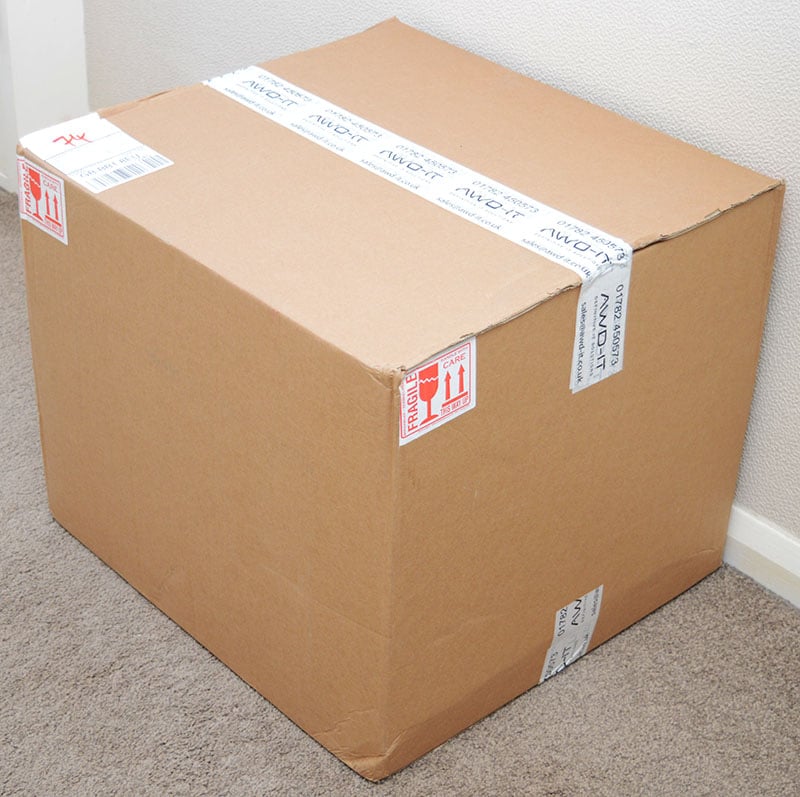 Once opened, the package contains a huge array of thick, durable bubble wrap which surrounds the main chassis box and holds it in a tight position.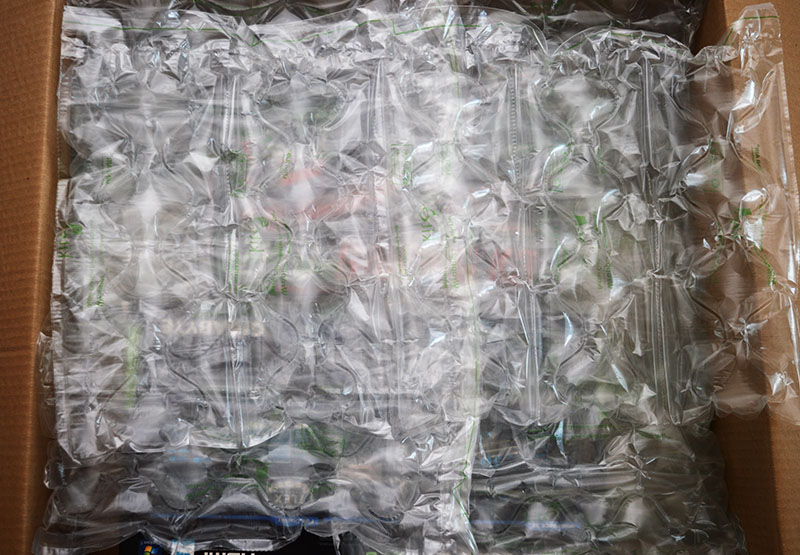 After removing the top layer, we can see the chassis box has padding around the sides to stop it moving around during transit. In theory, this should reduce the possibility of damage occurring.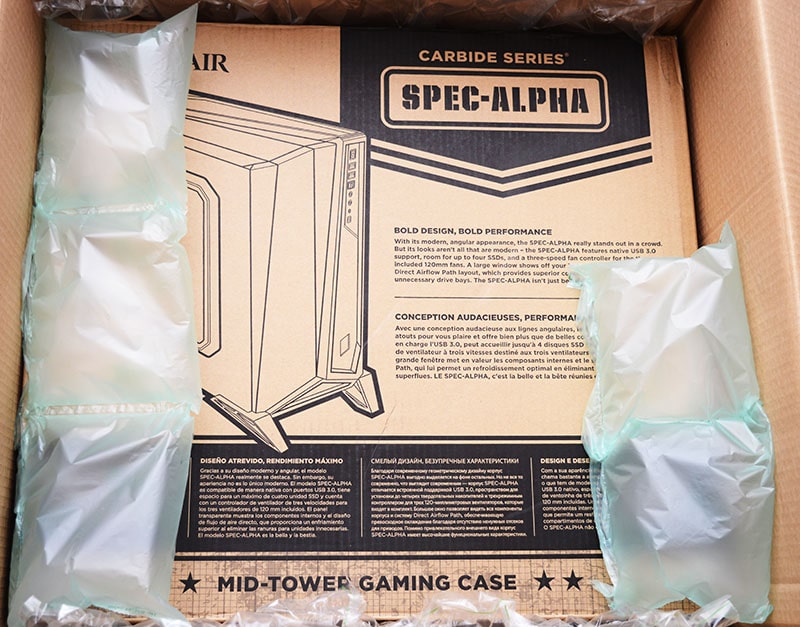 The Spec-Alpha chassis packaging opts for a fairly understated design and includes a brief synopsis of the case's core functionality.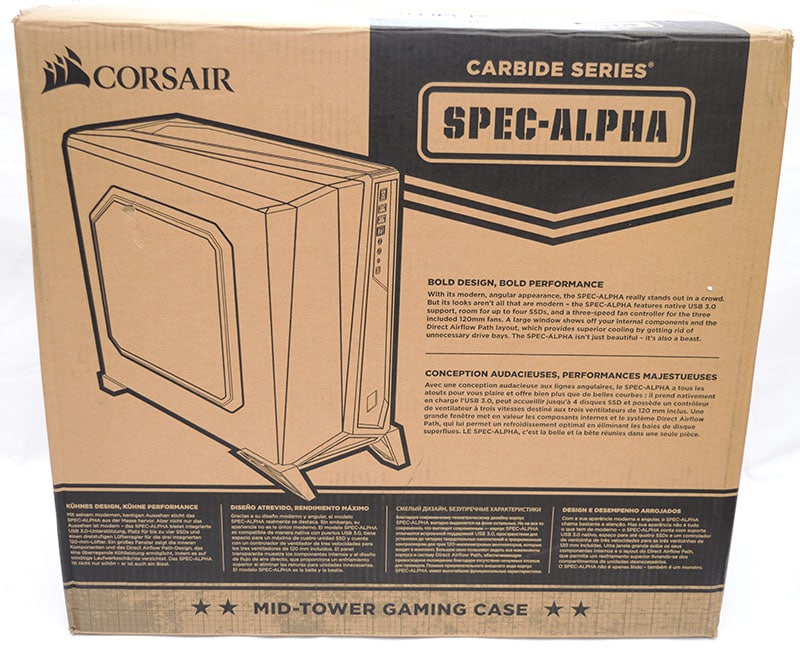 As you might expect with Corsair cases, the supporting inserts are of a very high quality and offer superb protection.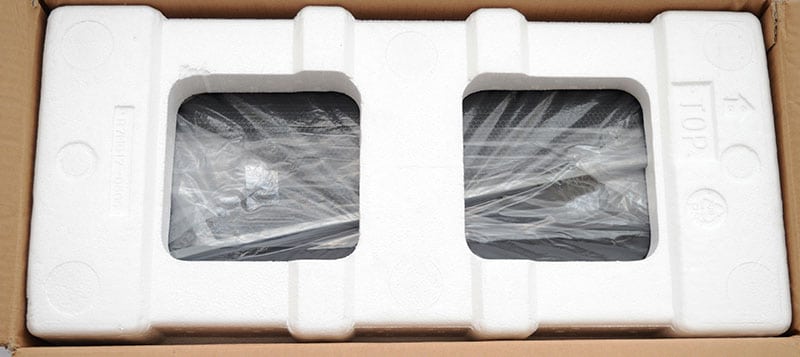 In terms of accessories, the system is bundled with a door hanger, component documentation, PCI bracket, CPU cover, G Connector, G1 Gaming case badge, driver disks, Windows 10 and PCI-E adapters.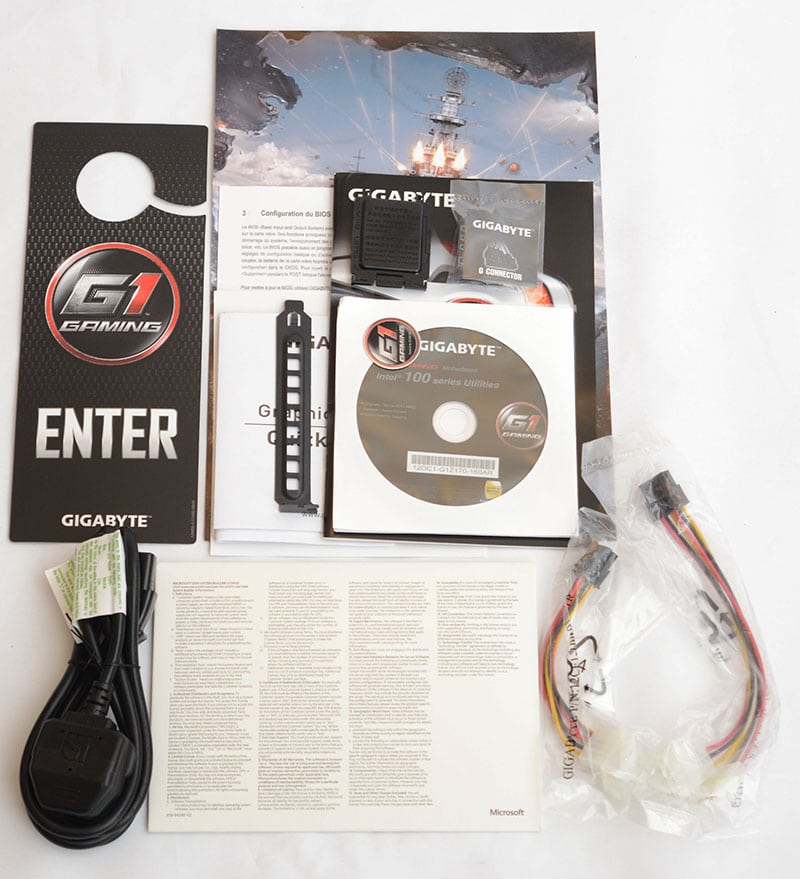 CPU-Z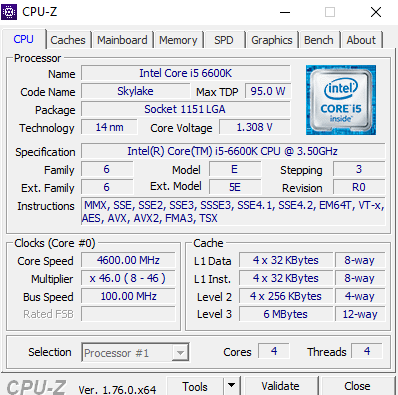 GPU-Z