Baldurs Gate Expansion Available For Pre-Order
---
---
---
Gareth Andrews / 8 years ago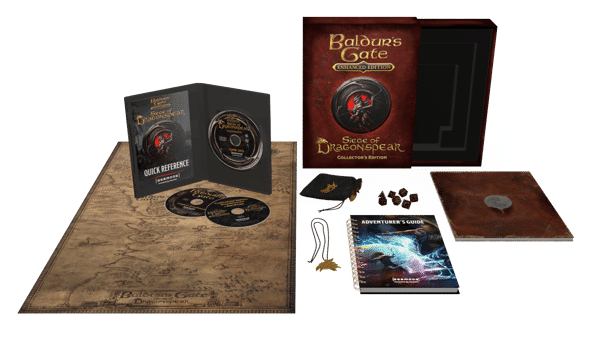 Baldurs Gate is a favourite amongst many gamers, who remember playing it 18 years ago when it was first released. With its enhanced edition bringing new life to the game it seems like we've finally received more information about the expansion and the options you have if you want to enjoy it.
Releasing on March 31st, Baldur's Gate Siege of Dragonspear will come in three versions. First up you have the standard edition for $19.99 which will feature just the expansion on its own, following this is the $39.97 digital deluxe version which will feature not just the siege of Dragonspear expansion but the full soundtrack of the original game, the enhanced edition and the expansion's soundtrack.
Finally, the one everyone wants but you can rarely part with your money for, the collectors edition. At $129.99 (plus postage), the collectors edition features a DRM-free copy of Baldurs Gate: Enhanced Edition and a copy of Siege of Dragonspear on a DVD. Carrying on from the Digital Deluxe edition you can enjoy the soundtracks and continue with a collection of additional collectables. First up is the map of the Sword Coast, a cloth map none the less for those who feared piece of laminated paper. Following on you will find a spiral bound copy of the Baldur's Gate Adventurers guide with updates rules and mechanics and even a full-colour copy of Bence Duncan's Field Report with a removable, collectible coin to enjoy with it. If you prefer more traditional gifts, a dragon's head amulet will also be yours alongside 7 Baldur's Gate themed dice for those brave enough to venture into the realm of D&D.