Bandai Namco Release 25 Minutes Of In-Game Footage From Ni No Kuni 2
---
---
---
Mike Sanders / 6 years ago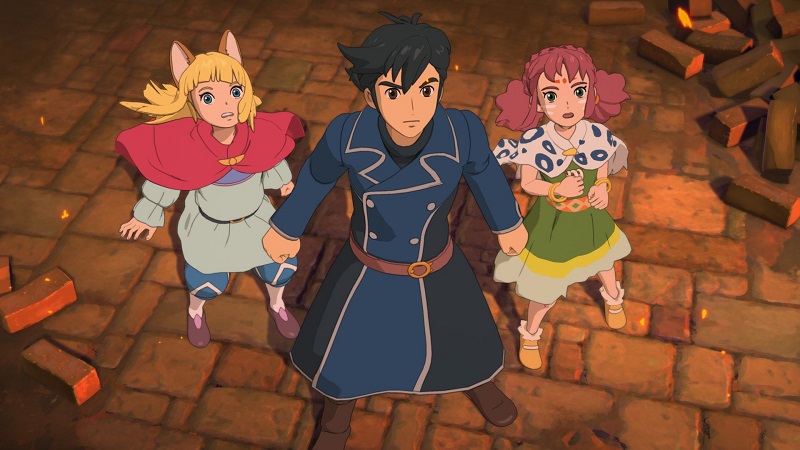 Ni No Kuni 2
While we are of course always waiting for the latest high-tech processor, graphics card or gadget to arrive a the office, when it comes to gaming, we're only waiting for 2 things. The PC release for Final Fantasy XV and any version of Ni No Kuni 2 (PC preferable).
We incidentally named it as one of our top 5 anticipated things from 2018.
In recent weeks Bandai Namco has been teasing us with a lot of things. Considering the game has been delayed twice, we deserve something!
In December, we were flooded with new teasers. Firstly we had a new batch of screenshots and game details. Following this a trailer was released highlighting the games 'building mode'. Something which we correctly sussed might be coming from the screenshots released.
Well, just to really start getting the hype train moving. Bandai Namco has now released 25 minutes of in-game footage from Ni No Kuni 2.

New Footage!
The video showcases pretty much all the factors we would want to see. We get a look at the building mode which also seemingly seems to have some form of RTS elements (I'm not complaining). We also get to see some of the in-game environments and for the real eye-candy, we're treated to some clips from the games beautiful cut-scenes.
I seriously can not stress just how much I want to play this game. While releasing for consoles, I'm delighted that a PC version is coming too. Now, before I get carried away, there is a chance I may not enjoy this, but from what I've seen so far, I'm not worried in the slightest.
Ni No Kuni 2 is (hopefully) set to release on March 23rd 2018.
What do you think? Looking forward to Ni No Kuni 2? Do you like what you've seen so far? – Let us know in the comments!