Barack Obama Redesigns The Way Private Information Is Collected
---
---
---
Gabriel Roşu / 7 years ago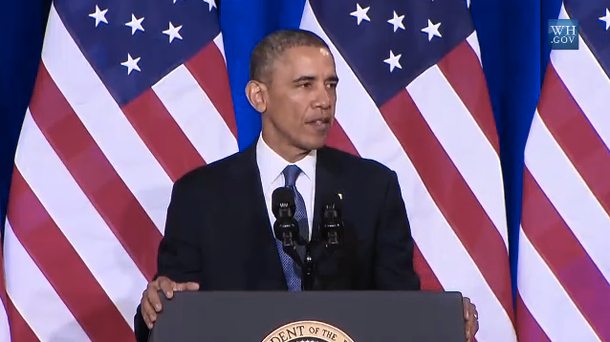 US president Barack Obama has made a decision to remake how NSA will spy on phones in the future. He said in a press statement that the NSA will now need court permission to get stored data from mobile phones, this including calls, text, sensitive information, etc. and they will not be able to store the information themselves.
Instead, the metadata will reportedly be collected by a third-party organization. Who that organization is or will be has yet to be determined. Obama's NSA review group came up with the idea after Edward Snowden revealed details of how the NSA is spying on regular people. This initiative will, theoretically, lead to a way of guarding the collected information against government abuse.
"It is not enough for leaders to say, 'Trust us, we won't abuse the data we collect,'" Obama said during the speech, "for history has too many examples when that trust has been breached. Our system of government is built on the premise that our liberty cannot depend on the good intentions of those in power; it depends upon the law to constrain those in power."
Spying on US allies, namely on heads of state, has been terminated as well, having set a deadline up to the end of March to cease all surveillance activity. Obama has also requested input from the Congress in order to make some possible modifications in the legislation regarding such actions. Also, a public advocacy panel has been created to handle privacy concerns which can be aired before the Foreign Intelligence Surveillance Court.
Obama is truly attempting to make things more transparent in what government agencies do with people's private information, as well as offer them a way to defend themselves against misuse of their private data. But given all of what Snowden has uncovered, will it be enough?
Thank you Cnet for providing us with this information
Image courtesy of Cnet