Bastion PC Review
---
---
---
Peter Donnell / 12 years ago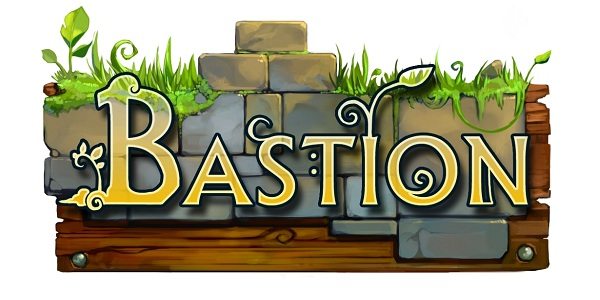 [wpcol_1half id="" class="" style=""]
An action role-playing game, produced by independent developer Supergiant Games and one of 2011's much loved indie gaming classics.  Selling well over 500,000 copies in it's first year, which is pretty decent concidering it didn't get released until July on XBLA, August on Stream and then an addition release in December on the Chrome Web Store, giving us all plenty of ways to play the game.
I tried the Demo on the Xbox and the free trial on Chrome store to compare the games with the Steam edition I used for the review, to the best of my knowledge there was no difference in graphics or performance between any of the versions, the price is the only thing that really changes,  you can pick it up for anywhere around £10-15 online or 1200 Microsoft Points.
In Bastion, you take control of "The Kid", who is at the time a lone survivor, in a dangerous yet beautiful world which was somehow destroyed by an apocalyptic event known as "Calamity", with the aim of collecting special shards of a powerful rock/crystal to rebuild a new home called "The Bastion".
The graphics in Bastion are simple but by no means lacking in detail, with an isometric 2D approach to the layout and a colourful hand-painted art style, you can't help but love the look of the game.  Each level starts as a small island of floating blocks high up in the sky, walking towards an edge causes new blocks to rise and fall into position, building the level in front of you as you go, all of which looks perfectly stylish and is a delight to watch as you explorer the 40+ levels surrounding The Bastion.
Combat plays the biggest part in Bastion, with a great selection of weapons to choose from to suit both your own play style or a levels needs.  While a sword and hammer make up the two best primary weapons, your given choices like a shotgun, rifle and a bow for ranged weapons, with the ability to equip two at a time to help you dispose of obstacles and foes however you see fit.  Although throughout the game you unlock some new weapons, more focus is placed on picking up exp points and upgrades along the way to beef up your equipment.
Their is a welcome inclusion of  special "challenges" which are presented as bonus levels, with some tricky little mini game challenges which you can find on the map screen, allowing you to unlock various rewards, upgrades or just bonus exp along the way, all completely optional but it's a great way of boosting your character and learning/testing new abilities throughout the game, which helps give the game a little more variety beyond the standard levels.
[/wpcol_1half]
[wpcol_1half_end id="" class="" style=""]
If your feeling brave you can apply new rules to the gameplay from the central Bastion that will make the game more difficult by praying to different gods which you can unlock throughout the game, these increase enemy strength, damage, speed and various other things that will help you make the game more challenging, all of which reward to you exp bonuses for your troubles, but add enable too many and you may find your doing more dying than anything else.
The variety doesn't end there with Bastion, as you collect more shards, you can build and extend The Bastion, which doubles as both your home and a central hub to all the levels and challenges of the game, as you add new buildings to The Bastion you are given access to services like The Distillery, in which you can brew potions to boost things like health, power ups and magical abilities, then there is The Armoury for choosing your equipment and even a place to check on progress of the games achievements.
The Bastion also plays host to any allies you meet along the way, but the most influential character here is Rucks, Rucks also takes the part of the games narrator, who tells the story of both the game and of the actions you take within the game in real time, sometimes it's fun to fail, just to hear what he will say, all of which draws you into the world with great effect.  Hearing the smooth voice of the narrator as your hack your way through enemies is actually rather relaxing, which all plays into the games fantasy and almost 'dream world' theme, helped along in no small part by its fantastic soundtrack, which you can pick up along with your copy on Steam, for a little extra cash of course, but it's well worth.
Overall Bastion might not be the biggest game ever, but with the extra challenges it offers you as you play, it manages to keep you interested to the end.  I even found a little replay value in some of the levels once I had unlocked new weapons or difficulty mods, or you could go for the "New Game Plus" option allowing for a 2nd play-through with all your items and exp.
The story in Bastion had me entranced from start to finish, without it's brilliant narration and soundtrack the game may have ended up feeling a little shallow, so it's nice to see the developers put a lot of thought into telling the games story in a way that doesn't break the pace of the action.  So an excellent game all round then, and not just in my opinion, Bastion has been winning it's self nominations and awards at both The Independent Games Festival and E3 before it even hit the market and several more since, including best downloadable game and best music, not bad for a game that was made by a team of just seven people.  It definitely earns it's self an extra award from us.
[/wpcol_1half_end]