Batman: Arkham Knight's New Patch Improves VRAM Management and Stability
---
---
---
Cernescu Andrei / 7 years ago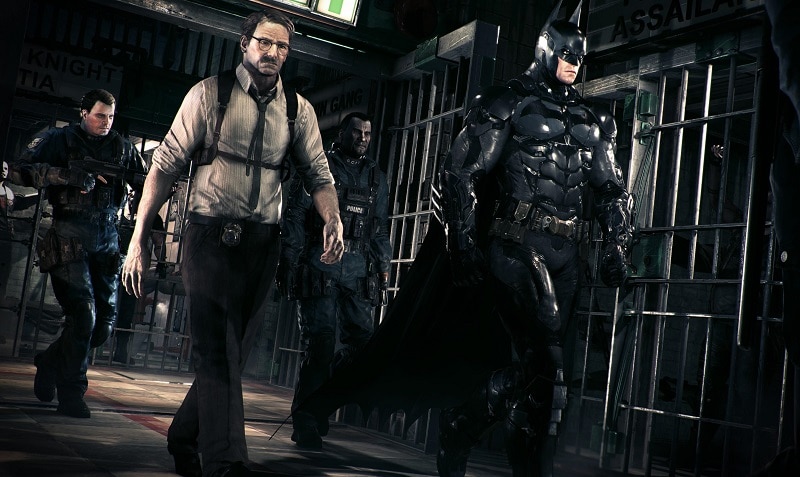 Even though many gamers argue that the PC version of Batman: Arkham Knight is broken beyond repair, recent actions indicate that Rocksteady and Warner Bros are not ready to give up on the title just yet, as they keep trying to fix the game by releasing patches. The game was recently re-released on Steam, and even though some players have reported performance improvements, there are still quite a lot of issues left to iron out, particularly when it comes to the game's VRAM management.
The latest patch released by Warner Bros and Rocksteady aims to fix exactly these VRAM issues, which are known to reduce framerates considerably. The patch also comes with a series of stability improvements, particularly concerning some rare crash issues. For a complete list of changes, you can just have a look at the patch notes below.
Fixed a hitch during some game saves.
Fixed a Windows 10 issue causing the game to be unresponsive on launch when the keyboard language was set to Japanese, Japanese Microsoft IME, Korean, Chinese (Traditional) or Chinese (Simplified).
Fixed minor delay when aiming a gadget when playing with a keyboard and mouse.
Fixed a bug causing full-screen movies to play at half the monitor's refresh rate on some systems.
Fixed players sometimes not being able to counter the Mini-Gun Brute after being spotted when playing as Nightwing or Batman.
Fixed a performance drop that occurred when encountering Man-Bat for the first time.
Fixed some Multi-Monitor specific bugs.
Some improvements to mouse and keyboard bindings.
Improved VRAM management to reduce framerate hitches.
Stability improvements for rare crash issues.
Fixed an issue causing certain types of lights & shadows to render incorrectly.
Fixed an issue causing the game process to occasionally remain running in the background for a period of time.
Fixed the Knightfall Protocol not being able to activate under certain conditions.
Fixed a progression blocker that could occur in Stagg Airships when leaving the predator room after only knocking out one of the guards.
Fixed damage states for Batman's V8.03 skin in Story Mode after selecting an alternate skin for AR Challenges.
Fixed missing rain effects on several Batman skins (fix for 1970s and Arkham Origins skins coming soon).
Added support for new DLC releasing on November 24th.
Play as other characters in AR predator challenges.
Are you satisfied with the way Batman: Arkham Knight runs on your PC, or do you think that the game's developers still have a long way to go before they can make the game playable?