Battlefield 2042 Reveal Creates Huge Spike in Battlefield 4
---
---
---
Mike Sanders / 1 year ago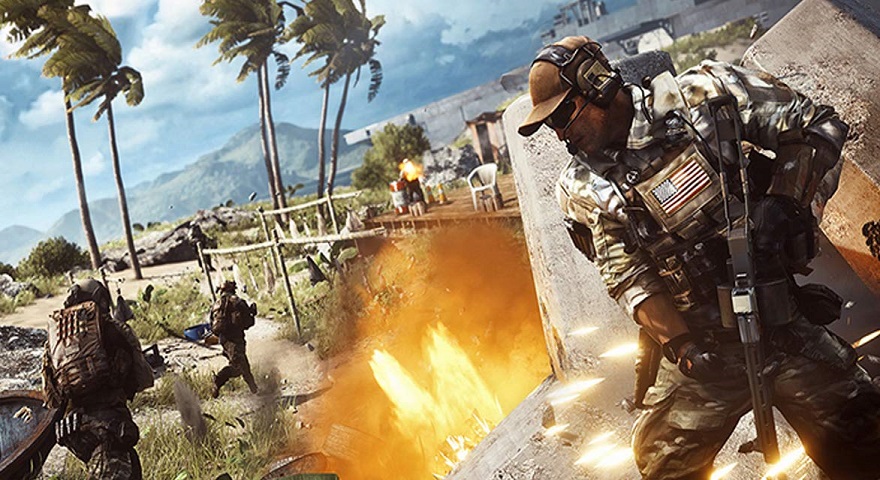 Following the recent reveal of the upcoming Battlefield 2042, there has been a lot of hype building that EA, after years of misadventures, might finally be getting one of its most beloved franchises back on track with a release that gaming consumers can universally get behind. – If you needed any proof though that the Battlefield train was gaining steam, however, then following a report via Kotaku, it seems that EA has had to increase its server allocation for Battlefield 4 because so many people are wanting to play it at the moment!
Battlefield 2042 Leads to Battlefield 4 Server Overload!
Given that Battlefield 4 is coming close to being 8 years old, as you might expect, EA has been looking to reign its server allocations in as the community dwindles over the last few years. Following the reveal of Battlefield 2042, however, it seems that many people have caught the bug to perhaps give Call of Duty a break and return to some Battlefield-related goodness!
So many, in fact, that EA, despite the age of Battlefield 4, has actually just started increasing its server allocation again to reduce the queue lines for people looking to play!
"We were absolutely blown away by your excitement and reactions to the recent Battlefield 2042 reveal.

Since then, many of you have jumped back into Battlefield 4 to already get a taste of the return to all-out-warfare. We've been monitoring your experience and noticed queue times in the US West region were far longer than in other regions. Good news, we've increased server capacity for this region – you can expect less waiting, and more playing.

We'll continue monitoring queue times and will make further adjustments as necessary."
Good – But Embarrassing?…
While this is certainly good news for those who have decided to try out Battlefield 4 again, it is hard to ignore the significance of this move. While people are seemingly flocking to this 8-year-old title, by doing this, they are apparently choosing to ignore the comparatively much more recent Battlefield One and Battlefield V. This is perhaps a sign of just how poorly those titles really did with fans of the franchise (and perhaps why Battlefield 2042 seems to be representing a solid return to form).
If you never played Battlefield 4, incidentally, and now feel like seeing what all the fuss is about, it is available via EA for £4.49. It is, incidentally, also available on Steam, but for a significantly less friendly price!
What do you think? – Let us know in the comments!