Battlefield V RTX On Vs RTX Off Performance Tested
---
---
---
Peter Donnell / 4 years ago
Introduction
---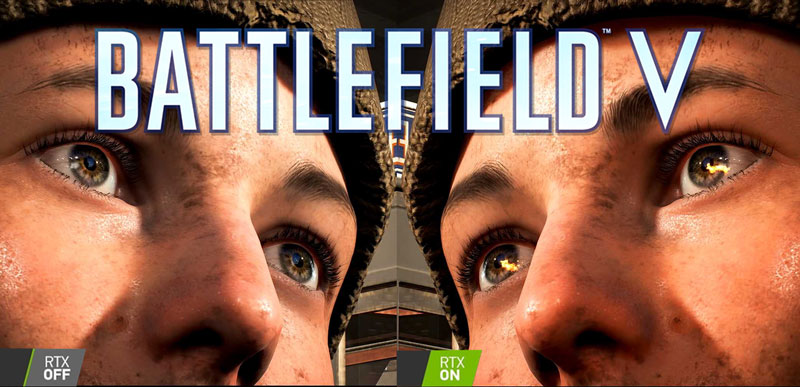 Battlefield V RTX On
The Nvidia RTX launch has been a mixed bag for many. The prices are high, and the availability of games that take advantage of the new DLSS, Ray Tracing and other features, well, there's not been any. I think Nvidia caught an unlucky break there though, with the persisting delays of the Windows 10 update required to use the revised DirectX feature set, such as ray tracing.
Now with the update, game developers can unlock the features to the masses, and the first out of the gate is Battlefield V. There are several effects which can be achived using the technology, and Battlefield V uses DXR to generate realistic reflections. However, the rest of the scene, and the structure of the levels, charectors, etc, is still rendered traditionally, with the DXR effect overlayed. How big of an impact on performance does it have? What are the visuals like with it on and off? Does it live up to the hype set by Nvidia? Well, let's find out!
Battlefield V Performance – Fastest AMD and Nvidia Cards Tested
First, why not check out our recent feature of putting the fastest AMD and Nvidia cards to the test in Battlefield V at 1080p, 1440p, and 2160p (4K) here! Read that? Cool, now let's get back to the Ray Tracing stuff.
Trailers
Ray Tracing System Requirements
OS: 64-bit Windows 10 October 2018 Update (1809)
Processor (AMD): AMD Ryzen 7 2700
Processor (Intel): Intel Core i7 8700
Memory: 16GB RAM
Graphics card (NVIDIA): NVIDIA GeForce® RTX 2070
DirectX: DirectX Raytracing Compatible video card
Online Connection Requirements: 512 KBPS or faster Internet connection
Available Disk Space: 50GB