Bayonetta's Original Voice Actress Urges Fans to Boycott Bayonetta 3!
---
---
---
Mike Sanders / 12 months ago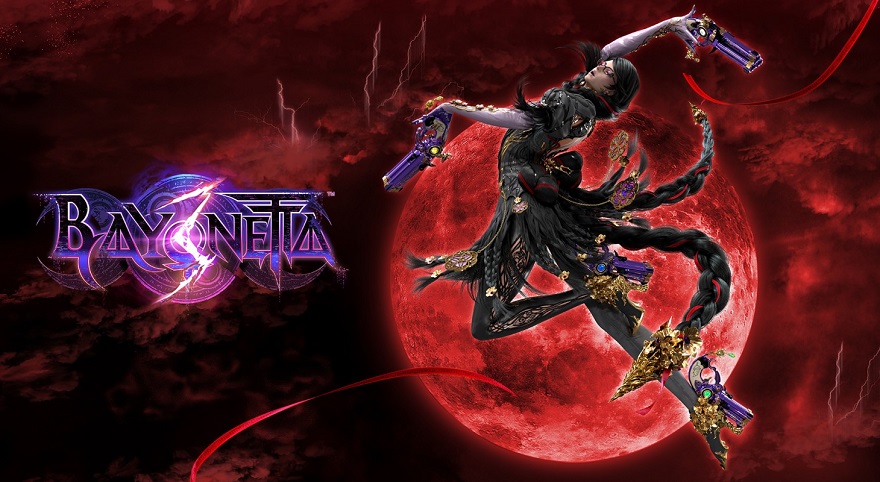 After many years of hype, speculation, and even some on-and-off rumours of its cancellation, Bayonetta 3 is finally set for release on October 28th. – It seems, however, that its upcoming launch is set to potentially be marred with controversy as Hellena Taylor, the original Bayonetta voice actress (who will not be reprising her role in this upcoming title) has urged fans to boycott Bayonetta 3. Why? Well, it's a little complicated, but in a nutshell, she has released a video claiming she was unable to allow herself to be recast in the role due to an "insulting" pay offer from developer PlatinumGames.
Bayonetta's Original Voice Actress Urges Bayonetta 3 Boycott!
In the video which you can check out for yourself below (I've included all three parts), Hellena Taylor states that despite the Bayonetta franchise generating circa $450M in sales, she was only offered $4,000 to reprise the role for the upcoming title. Hence why she refused to accept the job based on what she considered to be an 'insulting' offer based on her training and experience.
Now, while her not reprising the role will clearly be disappointing to some, there are multiple rabbit holes that should, in fairness, be explored before drawing any final conclusions. – And bear in mind before you start reading, I'm not taking the side of PlatinumGames here. I'm just attempting to view this from all sides before making a conclusion.
Again, please bear that in mind before venting any vitriol in the comments!
Friends, Worldlings, Bayonutters. Hear ye!#PlatinumGames #Nintendo #Bayonetta #Bayonetta3 #Bayonutters #Boycott #NintendoEurope #NintendoAmerica #NintendoJapan pic.twitter.com/h9lwiX2bBt

— Hellena Taylor (@hellenataylor) October 15, 2022
Firstly, while the Bayonetta gaming titles may have generated $450M in sales, it's unclear as to whether this was profit or simply the total revenue figure. If it's the former, then it's an exceptionally substantial amount. If it is the latter, however, then this clearly doesn't take into consideration the cost of development, licensing, and marketing necessary to bring a successful AAA-gaming title to the market.
I'm not for one second suggesting that $4,000 isn't an insulting offer for what would clearly be a rather extensive amount of work requiring training, talent, and many, many, hours in a recording booth, but I don't think it is necessarily fair either to potentially conflate gross profit with net profit.
Part 2. #PlatinumGames #Nintendo #Bayonetta #Bayonetta3 #Bayonutters #Boycott #NintendoEurope #NintendoAmerica #NintendoJapan pic.twitter.com/iiaiVp1lyn

— Hellena Taylor (@hellenataylor) October 15, 2022
Secondly, she cites that she had to audition for the role, but per her own words, she seemingly considered it more of a formality towards a foregone conclusion than any actual audition. You know, against competition which may have potentially been better than her (at least in the view of the developer). – In this regard, I'm not going to lie, it comes across to me as carrying a little arrogance and a lot of anger that the developer chose to ultimately give the role to someone else rather than meeting what she thought she was worth.
And in this regard, the film, TV, and gaming industry are full of masses of examples of actors being changed (David Hayter losing out on Metal Gear Solid 5 as one prime example). Put simply, no matter how good at a job you are, you should never make the mistake of believing you are irreplaceable (I've both believed this and been proven wrong on more than a few occasions!).
Thirdly, and this is the most basic of points, PlatinumGames clearly has the right to offer as much as they want for the role to whomever they choose to give it to. They made an offer, but she rejected it. In most instances, it should end there.
In explaining this process, PlatinumGames issued a statement in which they said:
"We held auditions to cast the new voice of Bayonetta and offered the role to Jennifer Hale, whom we felt was a good match for the character. I understand the concerns some fans have about the voice change at this point in the series, but Jennifer's performance was way beyond what we could have imagined. I'm confident that her portrayal of Bayonetta will exceed our fans' expectations."
Part 3#PlatinumGames #Nintendo #Bayonetta #Bayonetta3 #Bayonutters #Boycott #NintendoEurope #NintendoAmerica #NintendoJapan pic.twitter.com/4ii7hBpCxo

— Hellena Taylor (@hellenataylor) October 15, 2022
Who's Right Here?
Hellena Taylor has clearly taken quite a substantial risk in releasing these videos. She mentions that in doing so she has breached an NDA agreement with (presumably) either Nintendo or PlatinumGames which may now see her face legal action should it be determined that her comments did negatively impact sales. – Lest we forget too, Bayonetta 3 is a Switch exclusive and Nintendo isn't exactly known for having the friendliest lawyers in the world!
Let's be honest though, putting all of the arguments to one side, offering her $4,000 does ultimately seem like an incredibly pathetic offer for an actress who clearly brought so much into making an essentially fringe gaming title one of the most iconic and beloved around! – It is substantially less than I would've expected her to be offered. I'm certainly no expert in how much voice actors get paid, but I'd have anticipated a figure of at least $10,000 for such a major production.
Do I agree with Hellena Taylor though that fans of the series should boycott Bayonetta 3? Well, ultimately, I think that's going to have to sit with your own conscience.
From my own personal perspective (which you're entirely free to disagree with by the way), while I deeply sympathise with her position, and 100% agree that $4,000 certainly seems like a joke of an offer to make to an established voice actor for an established character, overall, the only conclusion I can draw with more than a little certainty is that, in the long run, these videos aren't probably going to do anyone any good!
What do you think though? – Let us know in the comments!