be quiet! Dark Rock TF2 CPU Cooler Review
---
---
---
Mike Sanders / 2 years ago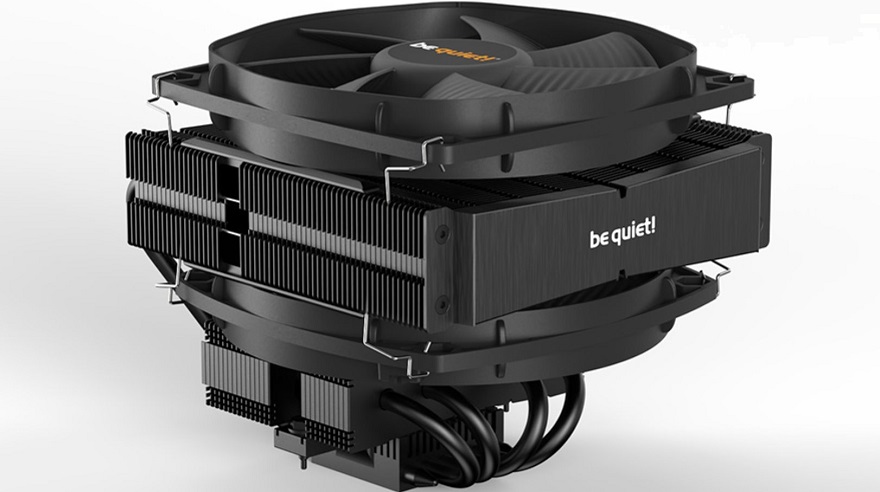 Although we would freely concede that air coolers might not be as 'sexy' as AIO designs, they are still an exceptionally popular choice among consumers large due to their no-nonsense and highly reliable design features. Not to mention that, comparatively speaking, many models can offer similar levels of performance but on a far more wallet-friendly budget. What about extreme levels of performance though? Well, with the release of the new Dark Rock TF2, that is exactly what be quiet! says we have here.
Coming as a top-flow design, the be quiet! Dark Rock TF2 offers consumers both high levels of air cooling performance while, as the mantra of the branding might suggest, providing you with whisper-quiet levels of execution!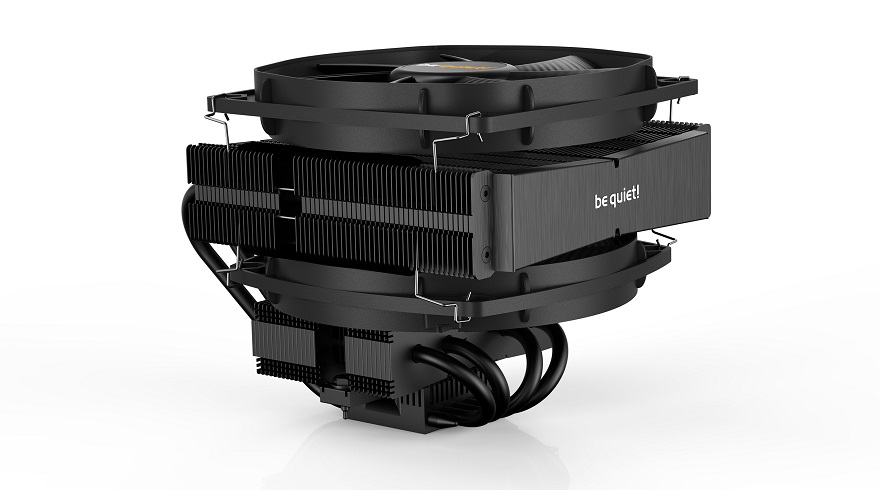 be quiet! Dark Rock TF2
Representing an ideal solution for those who want an enthusiast-grade level of air cooling performance with a relatively compact top-flow design, the be quiet! Dark Rock TF2 should easily be able to gobble up practically anything even the most potent consumer-grade Intel or AMD processors can throw at it while maintaining a barely audible level of acoustics. – Offering support for processors up to 210W TDP, be quiet! even claims that the Dark Rock TF2 can handle some strong efforts from the overclocking community and, as such, you can understand why we were clearly so excited to check this out!
Before we take a look at it though, let's check out some of its beefy features and specifications.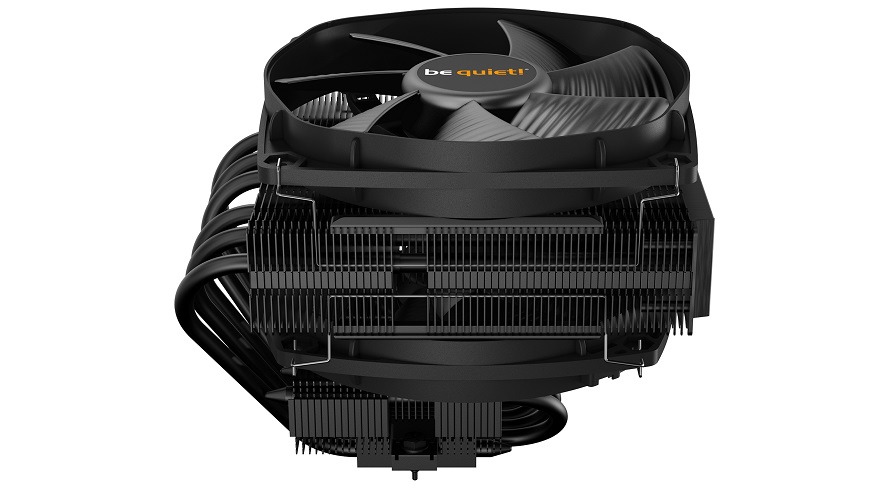 Features
Extremely high cooling performance with 230W TDP
Two heat sinks with anti-vibration rubber inserts
Six high-performance 6mm heat pipes
Silent Wings 3 135mm with funnel shaped air-inlet and a Silent Wings 135mm for virtually inaudible operation of max. 27.1dB(A)
Optimized mounting system makes for an easy installation
Special black coating with ceramic particles enables perfect heat transfer
Brushed aluminum top cover for elegant look
Three-year manufacturer's warranty
Product conception, design and quality control in Germany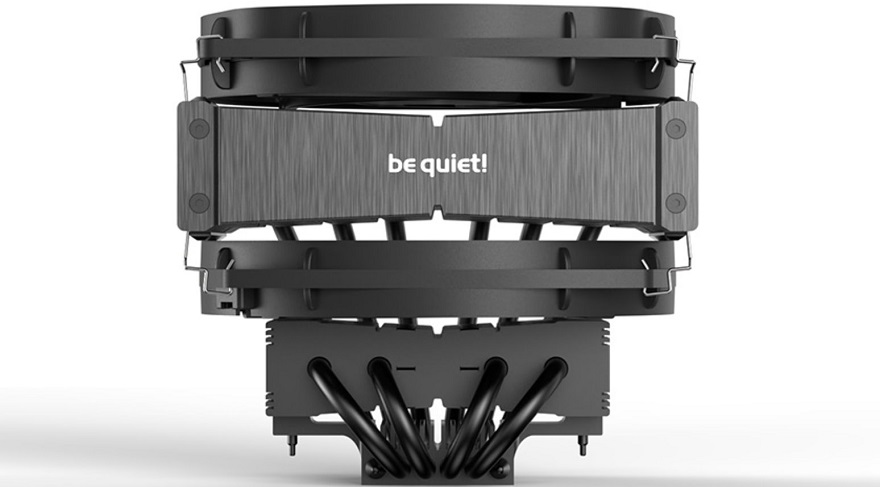 Technical Information
For more in-depth specifications, please visit the official product page via the link here!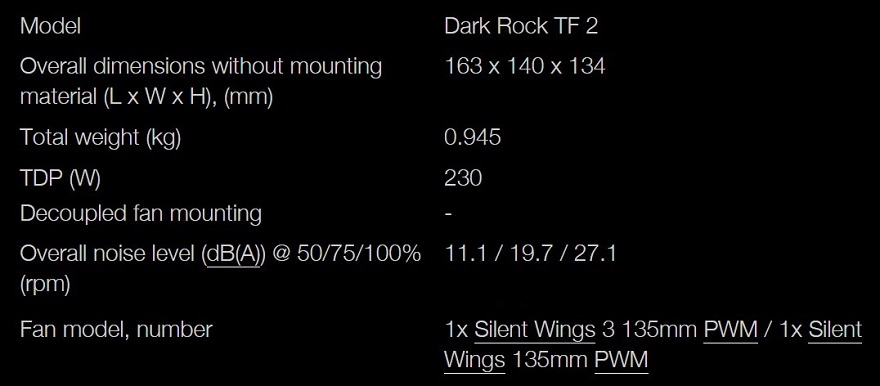 Socket Compatibility

Dimensions

What Does be quiet! Have To Say?
"Thanks to its double-tower layout, this cooler is a true cooling marvel with 230W TDP – just perfect for the extreme conditions found in gaming PCs with overclocked CPUs that require a top flow cooler. Its design provides ideal cooling, not only for the CPU, but also for surrounding components.

With a funnel shaped Silent Wings 3 135mm as the upper fan, Dark Rock TF 2 provides highest cooling performance. A second Silent Wings fan takes care of airflow inbetween the two heat sinks. Both fans feature advanced fluid-dynamic bearings, smooth six-pole motors and up to nine airflow-optimized fan blades. The noise is a meager 27.1dB(A) even at 100% PWM fan speed. Anti-vibration rubber inserts on the cooling fins of the heat sink further dampen noise."