be quiet! Pure Rock 2 CPU Cooler Review
---
---
---
Mike Sanders / 3 years ago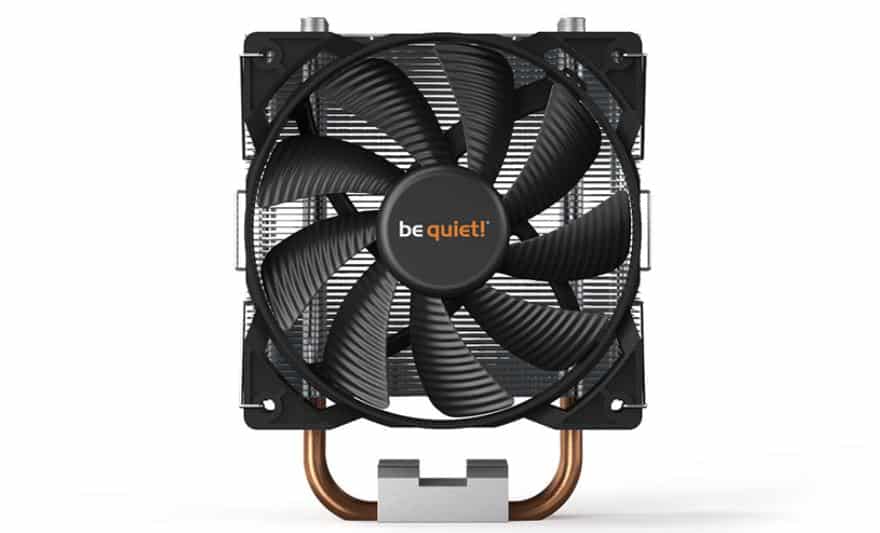 A Closer Look
Starting with the radiator, we see a nice sleek silver design that is certainly very eye-catching in terms of its presentation. Particularly the silver caps that are found on top of the copper pipes.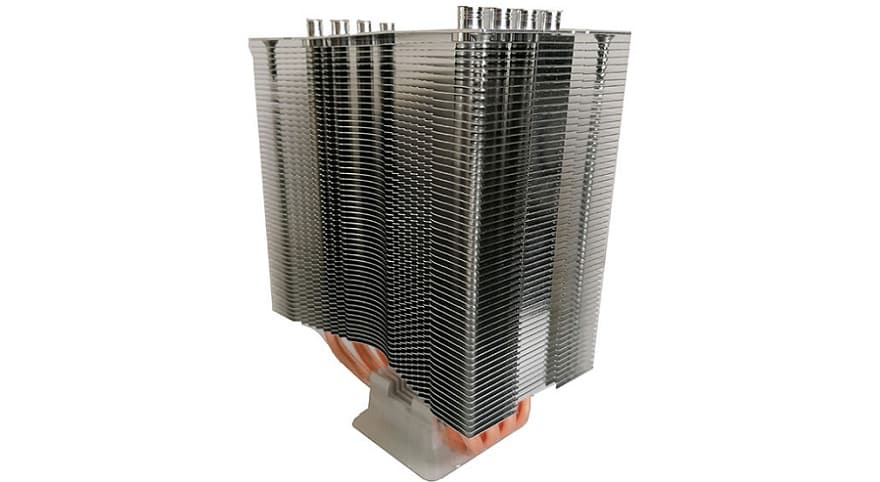 As you can see in the picture below, you get plenty of radiator fins here and they're all well-spaced to allow for maximum coverage while still providing plenty of room for airflow.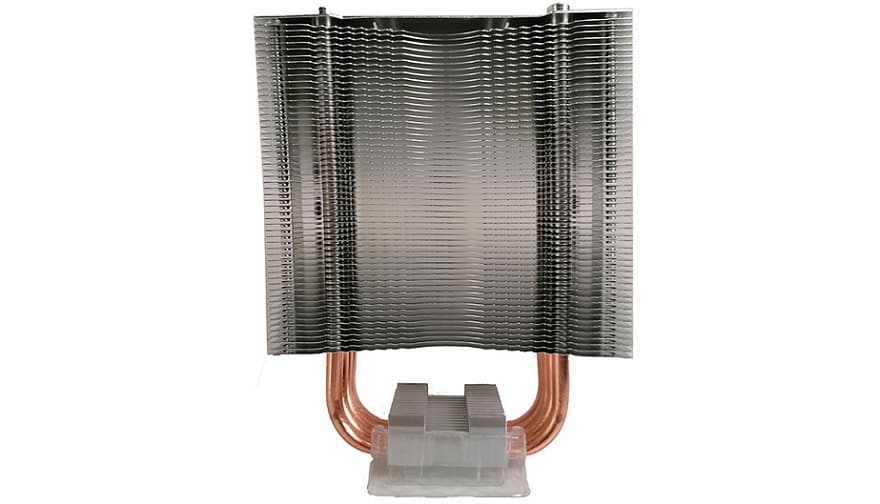 With its slim size, if you carry some rather beefy RAM you shouldn't have any issues here with compatibility. In addition, you'll also note that the design is slightly set off-center which should additionally help you ensure that this cooler gives you plenty of room when installed.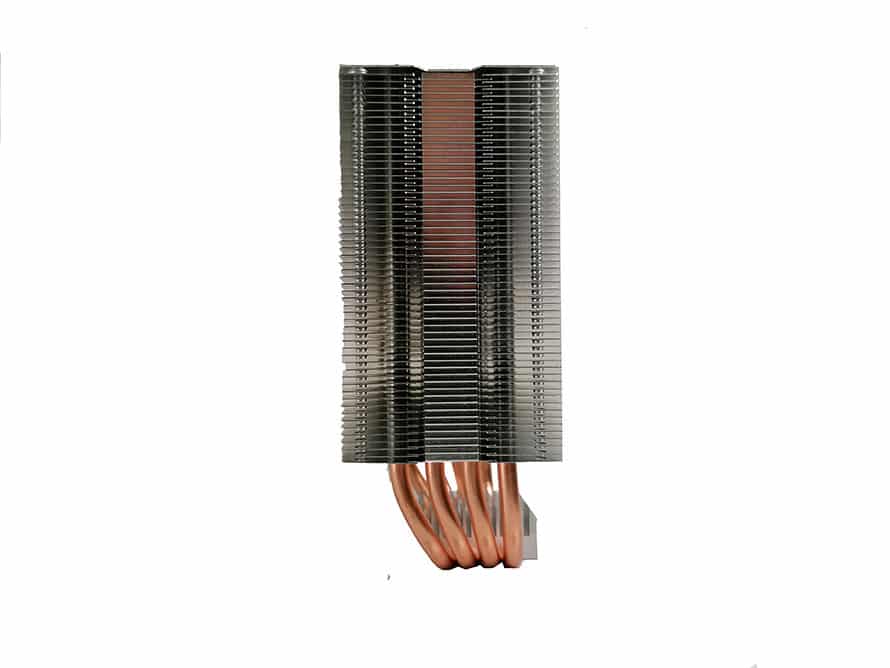 The be quiet! logo can be found to the top of the radiator. With the black contrasted against the silver it really makes it stand out as a solid aesthetic touch. For what is usually one of the most boring and bland aspects of a cooler, be quiet! has definitely made something exceptionally stylish here!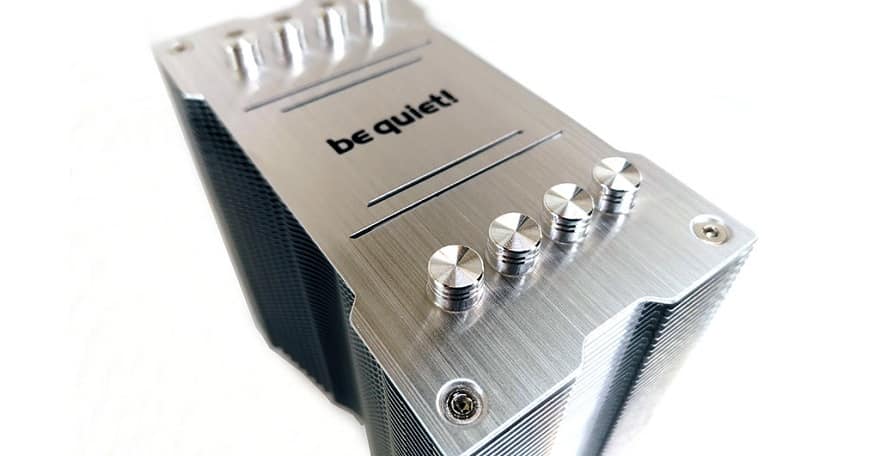 Contact Plate
With 4 copper pipes coming from each side, this should provide plenty of heat dissipation from the contact plate to the radiator. You will, in addition, note that the copper pipes are integrated directly into the plate which should (all going well) mean that the heat should be able to move away from the CPU more directly.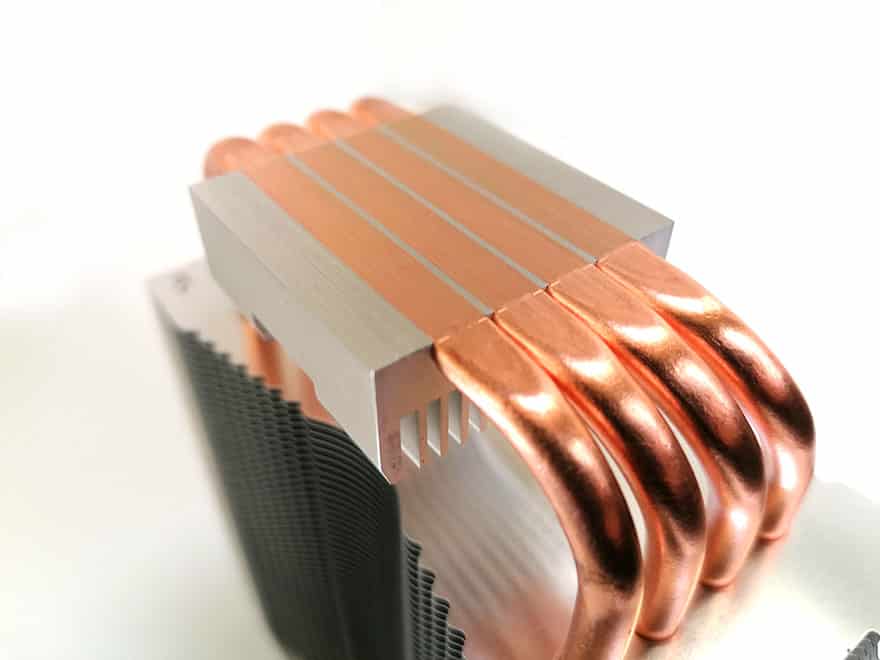 As we noted earlier in the review, the be quiet! Pure Rock 2 does come with thermal paste pre-applied. You do, however, want to treat this particularly carefully as the cover can (and did in our case) allow for some light contact to be made. As such, while you're welcome to use the existing compound, we'd strongly recommend having a tube handy just in case you do accidentally (or through installation) smear it.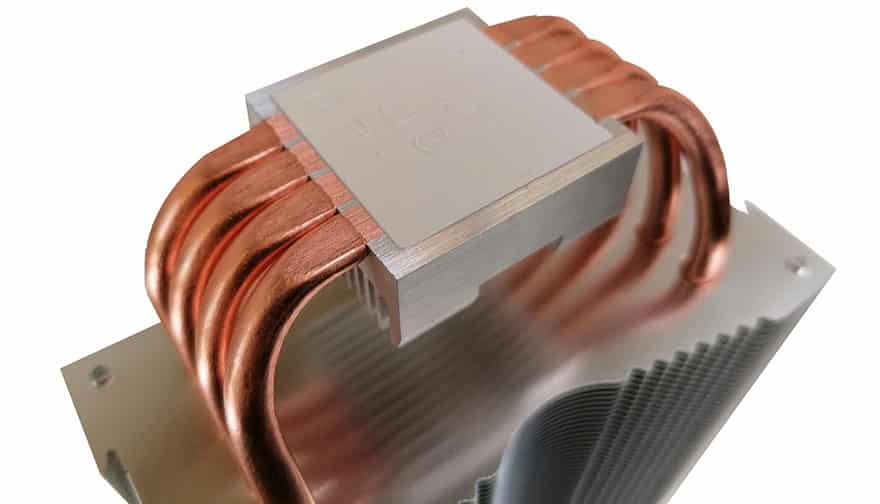 Fan
One of the biggest features of any be quiet! product is low-noise output and, as such, you already know that the Pure Rock 2 is no exception. Coming with one of their own-designed 'Pure Wings 2' fans, we've seen this design before in the past and have never failed to be impressed with its performance.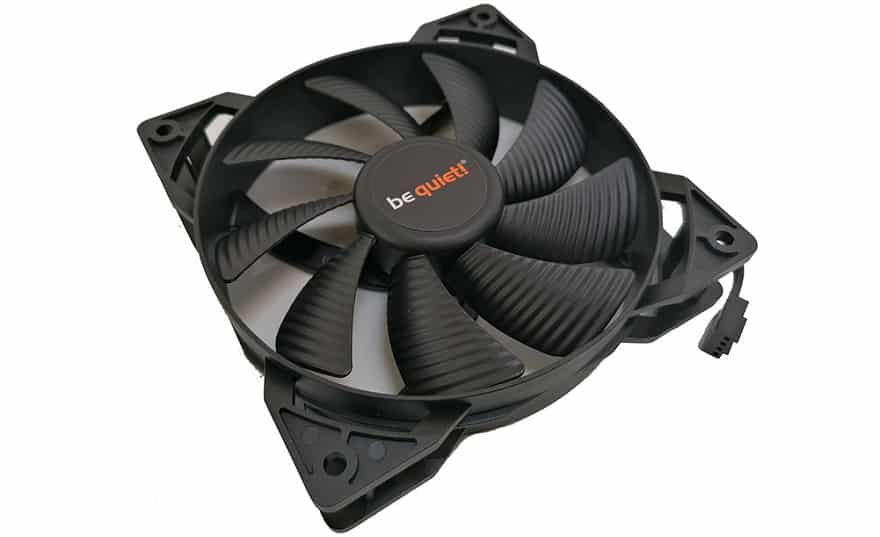 You'll also note that the fan has a slightly rippled effects to the blades which certainly gives this a nice added bit of eye-candy to its appearance and with its dark black coloring, contrasts excellently against the silver radiator.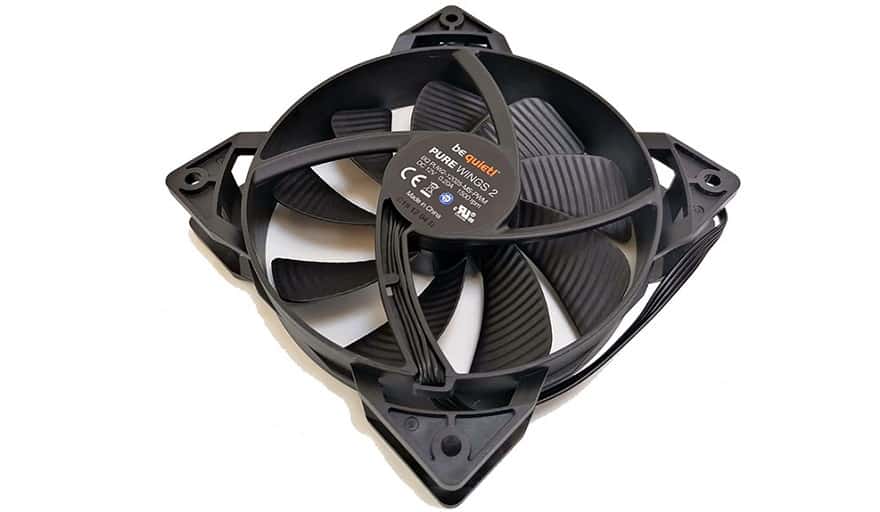 Overall
As an assembled unit, the be quiet! Pure Rock 2 looks absolutely fantastic. Not only in terms of its aesthetics but also the fact that as a cooler, it has clearly been designed to do its job and be damn good at it too!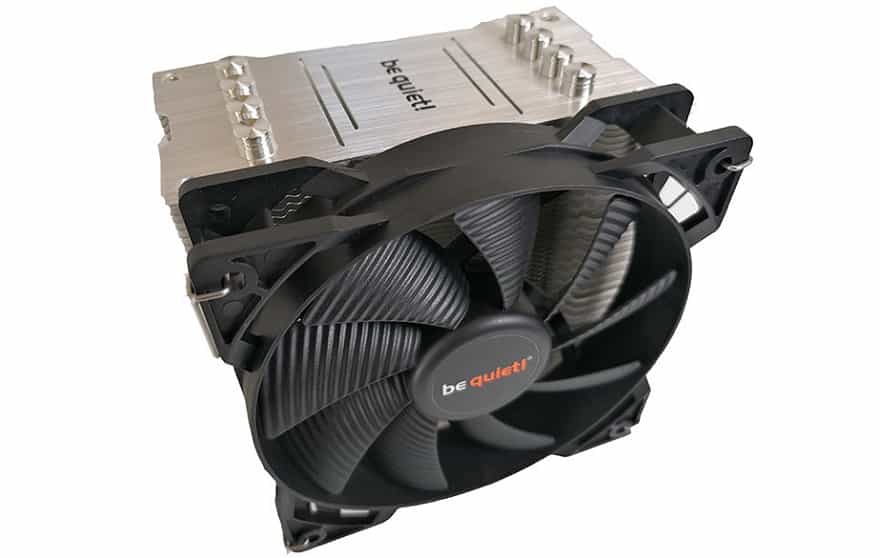 As we've noted several times before, the black and silver (which is something of a brand calling card) really looks excellent and the Pure Rock 2 should make solid converts of many who think air coolers are inherently not pleasant to look at.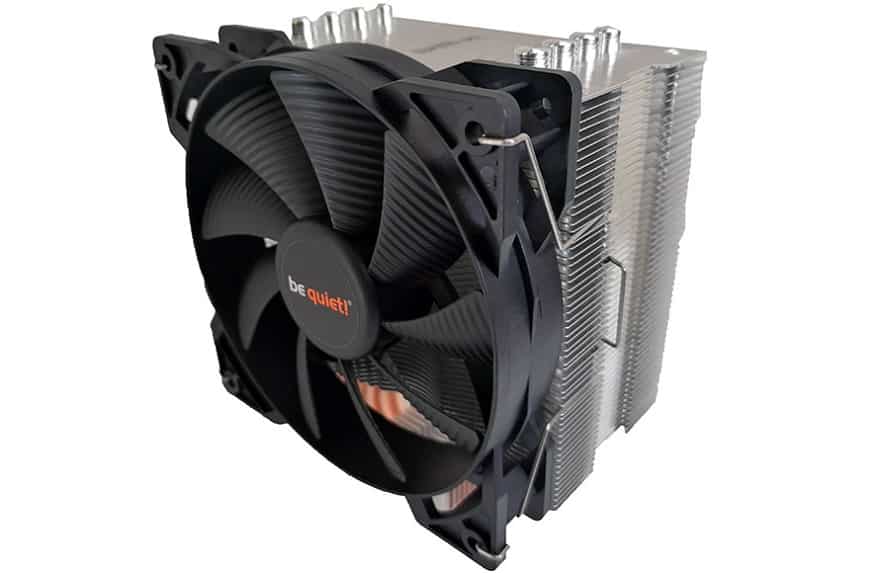 How a cooler looks, however, is just one small part of a much bigger picture. We need to find out how easy this is to assemble and then, of course, how well it will perform in our testing. Let us, therefore, get this thing strapped down!