be quiet! Pure Rock 2 FX Air CPU Cooler Review
---
---
---
Mike Sanders / 2 weeks ago
Exterior Packaging
The front of the boxwork to the be quiet! Pure Rock 2 FX provides you with a solid image of the cooler with all of its ARGB lighting in action. Admittedly, I continue to find be quiet!'s choice of putting a black product on a black background more than a little baffling, but at least this time around with the lighting, you do at least get a nice clear representation of exactly what you can expect.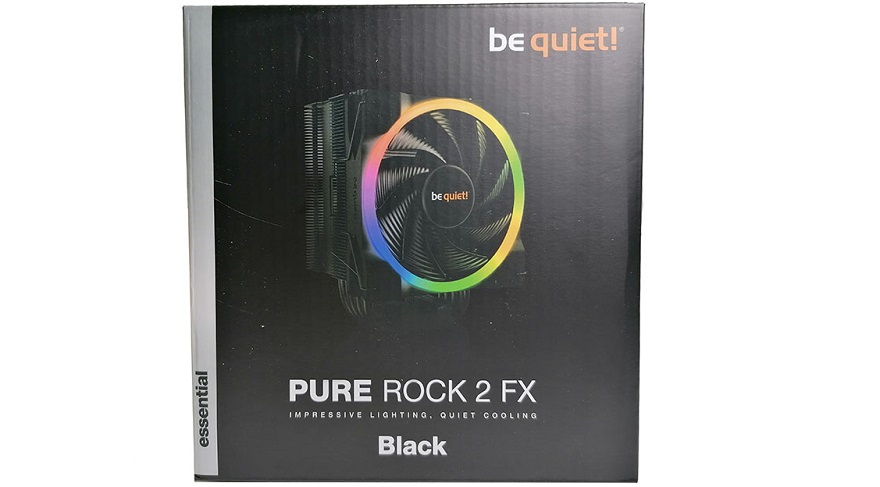 The rear and sides of the packaging provide you with more details on the product features, specifications, and, overall, tell you pretty much everything you could want to know about the cooler design. – Presuming you do want more information, however, a QR code will take you to the official product website.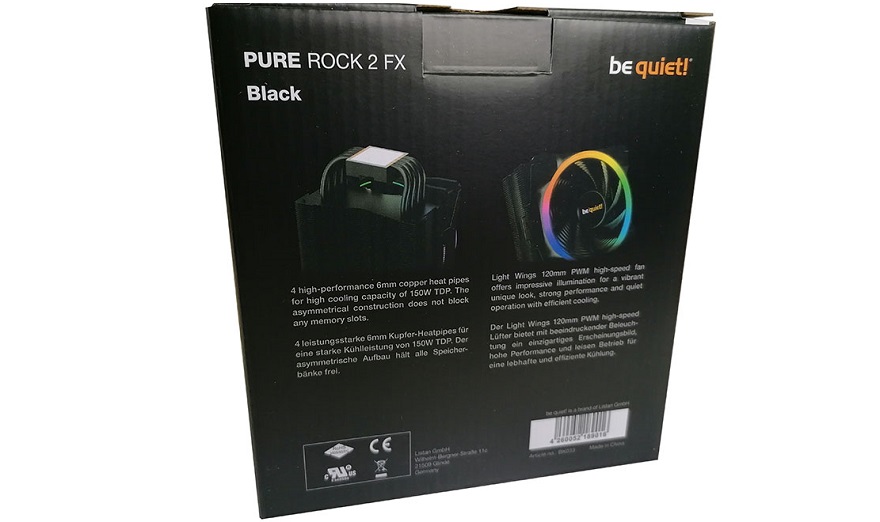 Accessories!
The accessories for the be quiet! Pure Rock 2 FX are rather light, but given that this is an air cooler product, you clearly don't expect to have absolutely masses of things. Their design, after all, is usually pretty straightforward. What you get, therefore, is a bag of the installation components including separate containers for AMD and Intel-specific parts, a product manual, and the brackets to affix the fan to the radiator including an addition set should you, at some point in the future, ever decide to 'upgrade' your cooler with another fan.