be quiet! Shadow Rock Slim 2 CPU Cooler Review
---
---
---
Mike Sanders / 2 years ago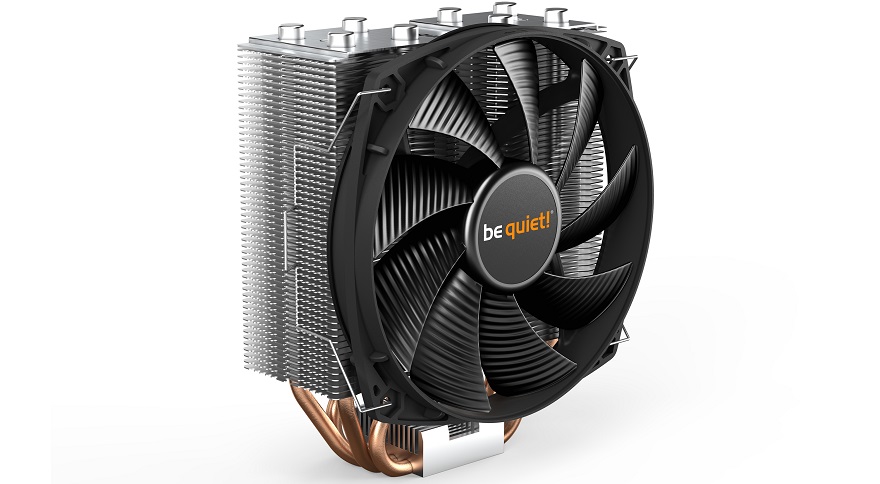 Despite the growing popularity of AIO liquid coolers, there is still an exceptionally strong market for those consumers who simply prefer the overall reliance, and dare I say simplicity, of an air cooler product. I count myself among them as I have always personally preferred to opt for air coolers that, if you choose the right one, can easily be as competitive as an AIO while, generally speaking, be a lot easier to live with and maintain. – With be quiet! announcing the launch of their brand new Shadow Rock 2 Slim, therefore, as you might expect I was more than a little keen to check this out and see what they've achieved from what is, relatively speaking, quite a compact design.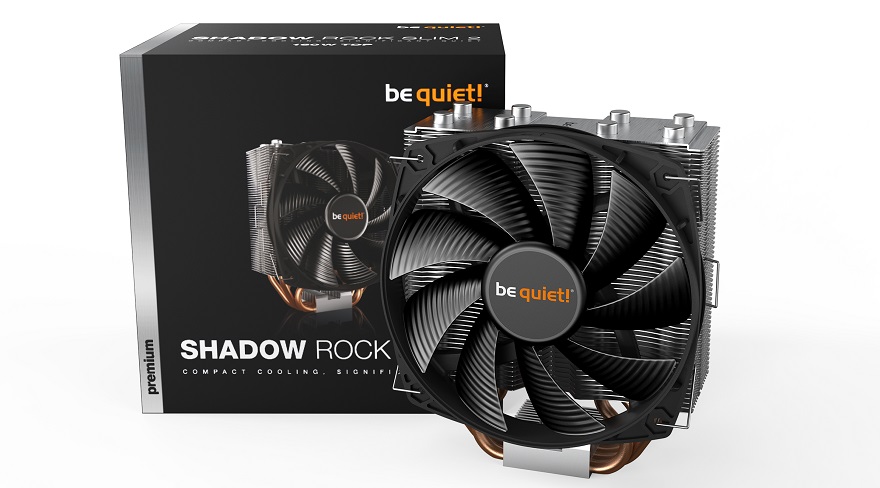 be quiet! Shadow Rock Slim 2
The be quiet! Shadow Rock Slim 2 has primarily been designed with two key focus points in mind. With its 'Slim' stature, as the product name might suggest, this has been created to offer high levels of cooling performance while not being the overly dominating factor of the overall system aesthetic. Something that many air coolers largely tend to suffer from. – In addition to this, however, with the inclusion of a silence optimised fan, be quiet! is clearly looking to live up to their branding by making this a potent little performer, while offering minimal levels of acoustic output.
Generally speaking, offering an air cooler that is small, potent, and quiet is often a very rare and difficult combination. Has be quiet! managed to achieve all of this with the Shadow Rock Slim 2 though? Well, there's only one way to find out!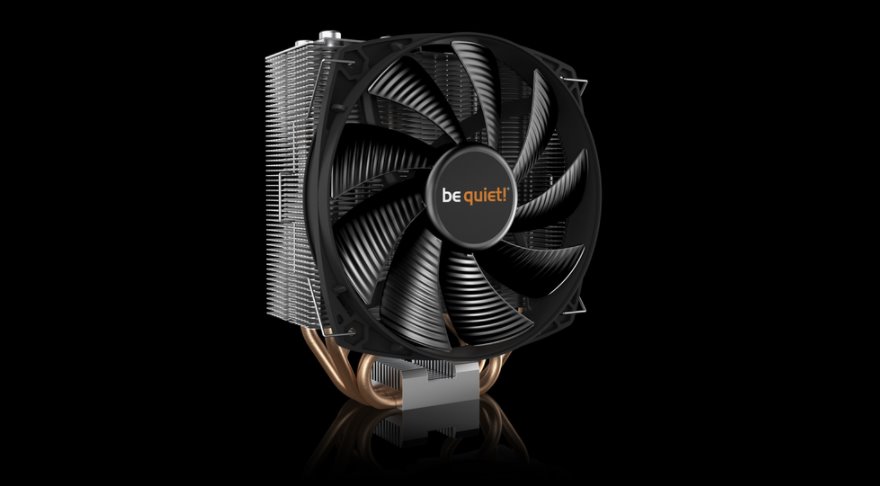 Features
Very high cooling capacity of 160W TDP
An optimized mounting kit for an easier installation in alignment with the airflow
Full configuration of RAM banks in PC cases with limited space
Four high-performance 6mm heat pipes with HDT technology
135mm silence-optimized be quiet! fan (max. 23.7dB(A)) with nine airflow-optimized blades and durable rifle-bearing technology
Brushed aluminum top cover
Three-year manufacturer's warranty
Product conception, design and quality control in Germany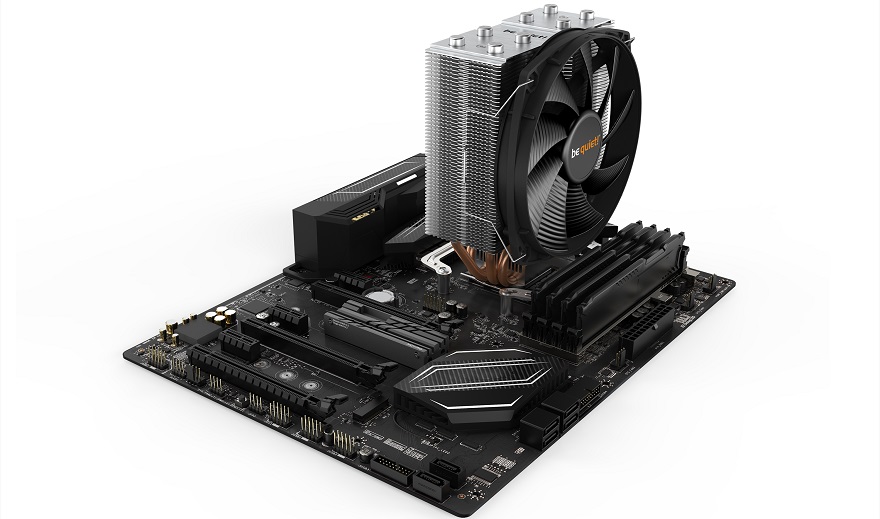 Technical Information
For more in-depth specifications, please visit the official product page via the link here!
Socket Compatibility
Intel
AMD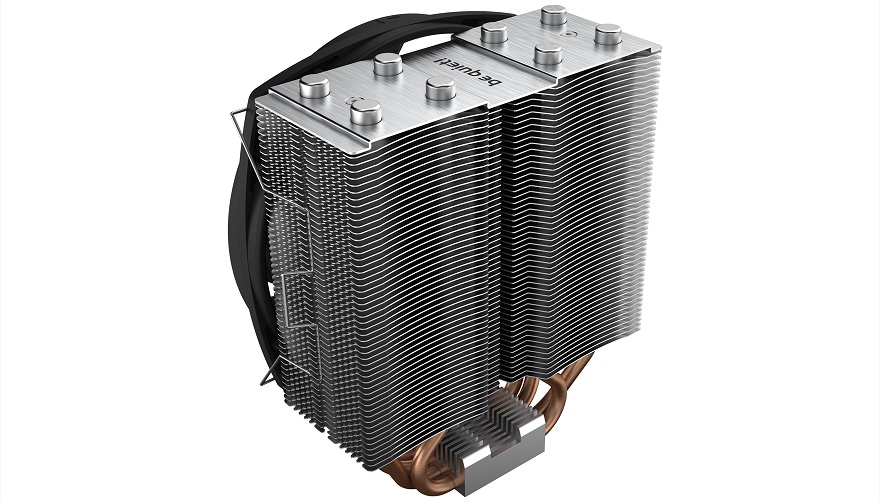 What Does be quiet! Have To Say?
"The compact single-tower Shadow Rock Slim 2 has four 6mm high-performance copper heat pipes with direct touch (HDT) to absorb the CPU heat directly. The heatsink is coupled with a silence-optimized 135mm be quiet! PWM fan with nine airflow-optimized blades and durable rifle-bearing technology, boasting a low overall noise of 23.7 dB(A) at 100% fan speed. This results in an impressive cooling performance for processors with up to 160 watts TDP, making the Shadow Rock Slim 2 a premium solution for users who need powerful yet silent cooling for their compact systems or systems with tall RAM modules.

A brushed aluminum top cover and aluminum heat pipe caps add a touch of elegance to this premium cooler. Compared to its predecessor, Shadow Rock Slim 2 features an optimized mounting kit which makes for an easier installation and offers compatibility with all current Intel and AMD consumer sockets. It also allows the user to easily access their memory modules after installation in the PC case, making memory upgrades a breeze. Shadow Rock Slim 2 supports installing a second fan at the rear with the included fan clips. be quiet! offers a three-year manufacturer's warranty on Shadow Rock Slim 2."